The hidden costs of buying a new home revealed (there's more than you might think)
When it comes to buying a house, getting an answer to the question, 'What percent deposit do I need for a mortgage?' is just the beginning. There are many hidden costs of buying a new home that surprise first home buyers: legal fees, stamp duty, bank and insurance charges – not to mention moving costs – can all add up to tens of thousands of extra dollars on the average home purchase.
In this article, we address the most common questions people have about the hidden costs of buying a new home, and shed light on everything from what is lenders mortgage insurance to other fees when buying a house
For most first time home buyers, the biggest question they have is, 'What percentage deposit do I need for a mortgage?' The answer, unfortunately, is, 'It depends.' Things that impact what percentage deposit you'll need include:
Which lender you go with
Whether you have a guarantor
Whether you're willing to pay Lender's Mortgage Insurance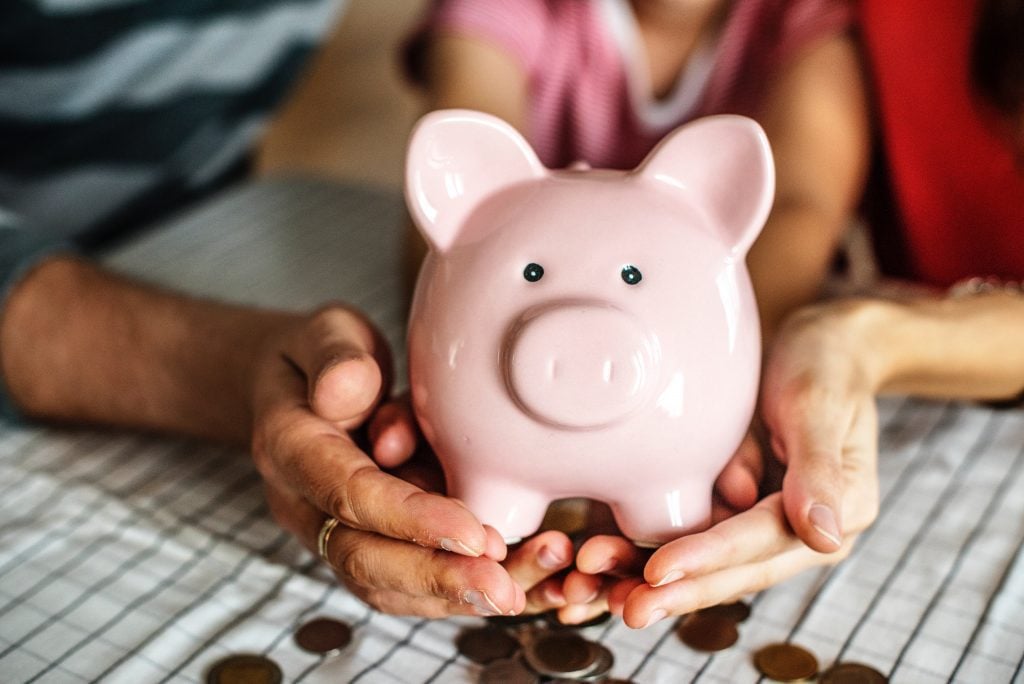 Here's a useful calculator for home much you'll need to save for a deposit depending on where you're buying and whether you're buying an existing home or building a new one.
21% is the magical deposit amount where banks will lend to you without adding on an extra margin, called Lender's Mortgage Insurance (LMI) to reduce their risk.
Canstar explains, "Lender's Mortgage Insurance is a condition of home loan borrowing where your mortgage lender may require you to make a one-off payment to protect them (the lender) against the event where you (the borrower) might fail to make your home loan repayments."
Particularly if you're buying an older home, you may get a building inspector and even a pest inspector to check the house you're buying. Whether or not the results of the inspection impact your decision to buy the house, these fees are the buyer's responsibility (and if any problems are detected, these may be your responsibility to fix).
As mentioned above, Lender's Mortgage Insurance (LMI) is something borrowers will have to budget for if they don't have at least a 20 percent deposit. In addition, as soon as you sign a contract to purchase a home, it is recommended that you take out insurance on the property to protect your financial interest in it, even before settlement. If you've only ever had contents insurance before, be aware that you'll now need building insurance to cover the cost of the home in the event of damage to the property itself.
Live your life
free
from money worries
Start today with a FREE no obligation appointment
Stamp duty is one of the most significant hidden costs of buying a new home. It varies between states and territories and is calculated based on the value of the property, if it's your primary residence, and if your residency status in Australia. Realestate.com.au has a useful stamp duty calculator to help you get an idea of what sort of rates you'll need to budget for.
Don't forget legal fees when buying a house. It's recommended to engage a conveyancer or solicitor to help with the legal transfer of the property from the preparation of documents and other aspects of the purchase. Depending on who you go with, and the ownership structure of the purchase, these fees can vary.
In all the stress of moving house, it can be easy to forget about all the costs that can quickly add up. If you're planning on moving into your new home, don't forget to budget for it!
Consider:
Removalists fees
Packing supplies (boxes, tape, bubble wrap)
Connection fees for electricity, gas and internet
Any cancellation fees for services you're cancelling at your current residence
If you have previously rented, once you own a home you're going to have some extra bills arriving in the mail on a regular basis. Make sure you factor these into your budget so that you're not financially overwhelmed when you first buy your home (even if you're buying it as an investment and not living in it!):
Council rates
Water & sewerage
Emergency Services Levy
There's some extra hidden costs of buying a new home you may want to factor into your budget: garden and home maintenance! If your landlord previously took care of getting the lawn mowed, and fixing all the things that need attention, you may find yourself needing to buy new tools! Also, if your new home has a swimming pool, be aware that there are extra maintenance costs you'll have to pay, as well as a hefty water bill!
Are you struggling to save for all of the associated costs and fees when buying a house?
Want to get into your own place sooner but worried about saving for a deposit or all the hidden costs of buying a new home? Call MyBudget on 1300 300 922 and have a chat with one of our caring money coaches today. They can put together a customised budget plan for you.
Call 1300 300 922 or get started today
This article has been prepared for information purposes only, and does not constitute personal financial advice. The information has been prepared without taking into account your personal objectives, financial situation or needs. Before acting on any information in this article you should consider the appropriateness of the information having regard to your objectives, financial situation and needs.