Your free

Get a better deal checklist
Fill in your details and we'll send it to you.
We'll also email you occasional free budgeting and money tips.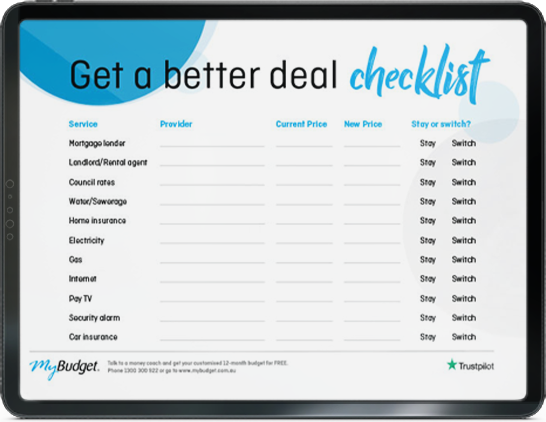 A free checklist to ensure you're getting the best deal for your bills!
Did you know you could be unintentionally paying hundreds of dollars more than you need on your household expenses? This checklist will help you to ensure you're getting the best price for all of your insurances, energy, phone, internet plus a few other bills you might not have even thought of!

Create a list
We'll help you start listing out all of your current suppliers and your monthly charges.

Switch or stay
You'll need to double-check any contracts or terms and conditions to ensure you're not locked in.

Shop around
We've listed a few popular comparison sites so you can investigate better rates and start saving today.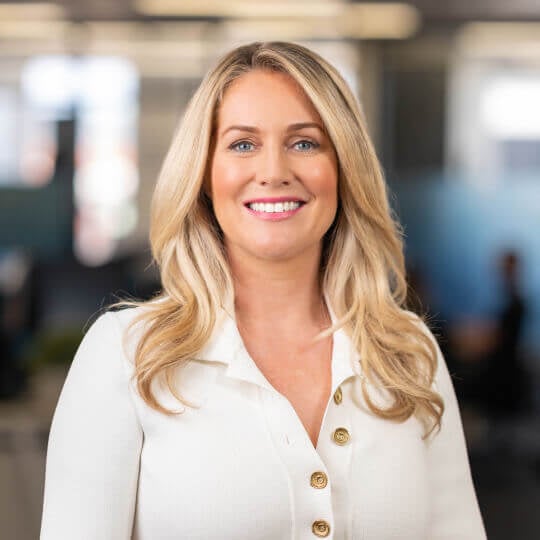 Get a fully customised budget plan designed to help you live the life you want
Sit back and relax while we do all the work that keeps your budget on track
Saving money is easier with the support of money experts and an automated system
Get ahead and stay ahead with access to free money management tools and resources.