No home loan brokerage fees – We're paid by our panel of lenders
Discount mortgage rates – Variable and fixed interest options
Non-conforming loans – Great or poor credit, we can help
Wide range of products – Multiple lenders to choose from


Get better terms, reduce your interest and lower your repayments. Get into your own home and out of debt sooner. Whether you need debt consolidation, mortgage refinancing, a personal loan or first home loan, we can help you compare rates and find the best offer.
Less to pay, more to live
We're committed to helping you live your best life.

Reduce your payments
Request a free home loan health check today. Our lending team can review your current mortgage and look for savings.

Get into your own home sooner
We'll help you navigate home buyer schemes, as well as find the right loan and help you apply.

Simplify your debts
Reduce stress and save money by letting us compare your debt consolidation and debt restructuring options.
Experience the MyBudget Loans difference
We can help borrowers who don't meet standard lending criteria, including poor credit history
We can help you get approved, get ahead and then stay ahead
We offer affordable, life-improving loans – if the solution doesn't fit, we don't recommend it
FREE and exclusive benefits for MyBudget clients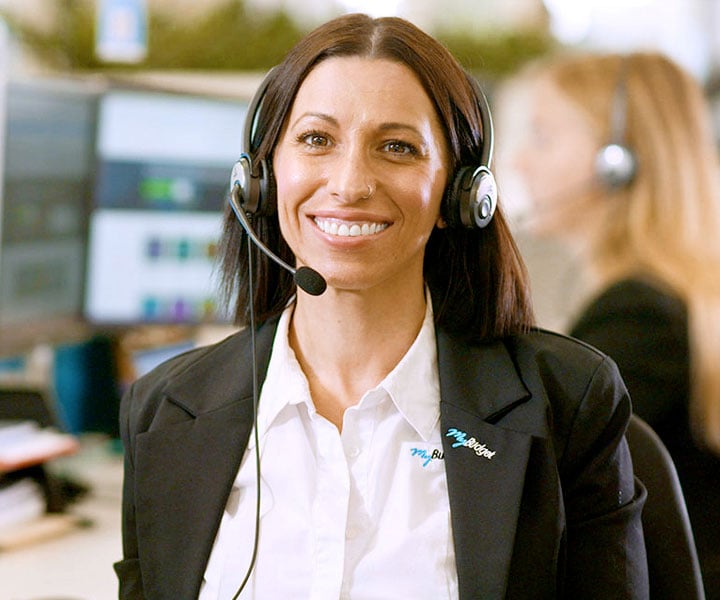 Clients who refinance with MyBudget Loans save around $5,000 per year on average

Home loans
We'll guide you through the home loan process, from application to final settlement, and do all the paperwork in between. We can also pre-approve your home or investment loan.

Personal loans
We'll help you compare secured and unsecured personal loans and help you find the best interest rate and loan term to suit your needs.

Mortgage refinancing
Are you paying too much for your mortgage? Would you like to release equity in your home? We can help you free up cash and potentially save thousands.

Debt consolidation
Are high-interest debts hurting you? Are you juggling multiple debts? Let our debt consolidation experts find a simpler, money-saving loan for you.

Low doc loans
We can help with a low doc loan if you are self-employed or unable to prove your income with payslips or tax returns.

Car loans
Our lending team will help you compare rates, loan features and loan terms. Don't let a bad credit rating prevent you from talking with us.

First home loans
We can help you get into your first home faster, and help you navigate the schemes and incentives available to first home buyers.
Free yourself from money worries
Are you a MyBudget Loans client?
Log in to your loan product's internet banking below