Employee financial wellness program
Build a resilient and effective workforce
Enhance employee performance and productivity
Improve employee retention and job satisfaction
Gain advantage over your competitors
Help your employees feel in control of their personal finances
Build resilient, productive, high-performing teams.

Measurable business results
The effects of financial wellness are realised as increased productivity, reduced absenteeism and higher engagement.

Tailored to your business goals
Offer the program in whole or part, to all or segments of your workforce. All types of organisations and workers can benefit.

Price starts at FREE
Choose an option to suit. We can provide money management and budgeting support to your workforce starting from free.
Powered by Australia's award-winning budgeting expert
MyBudget has improved the lives of 130,000+ Australians since 1999
Your employees work with a caring money expert to design a customised budget
In the case of joint finances, spouses and partners may participate for free
There is no pressure or obligation for employees to join MyBudget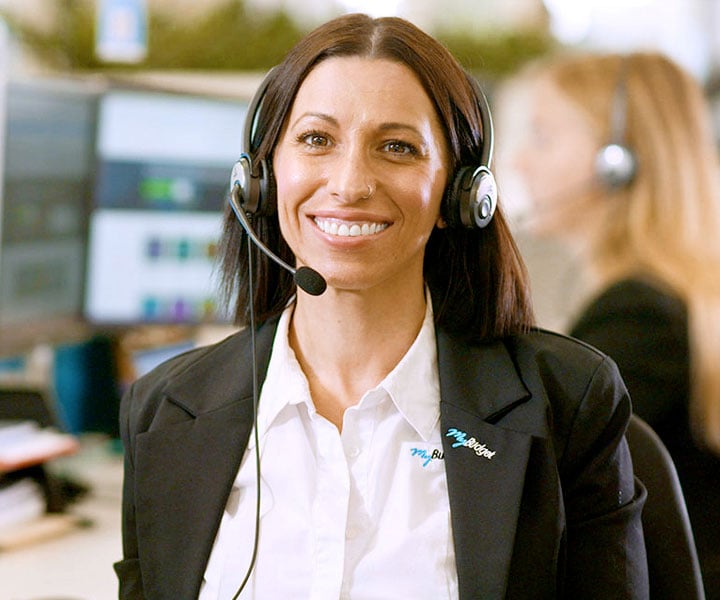 The majority of MyBudget clients pay off 90% of their unsecured debts in just over 3 years
Financial wellness has the power to change lives and transform workplaces

Develop financial skills
By developing a budget with a money expert, people are given an opportunity to develop money skills and financial literacy.

Set financial goals
Goals help to lift people above their daily spending habits. Budgeting then creates a workable plan for achieving those goals affordably.

Relieve financial stress and worry
Budgeting eliminates stress by providing security and certainty. It can also relieve relationship stress for couples who fight about money.

Productivity and performance
Financial wellness initiatives are proven to impact revenue by improving productivity, focus, satisfaction, commitment and retention.

Debt help and saving strategies
Our money coaches are experts at designing debt strategies, as well as savings plans that help people achieve their financial goals faster.

More cash in more pockets
We help with cash flow management and bill smoothing to beat the cycle of week-to-week living and help people get ahead.
"My budget has changed my life! I no longer worry about paying bills and I actually have savings for the first time."
Jenny NJoined Sep 2020
"Very easy to save and the app is easy to use. The staff are always friendly and willing to help"
Nick DaviesJoined June 2021
"I find my budget so helpful to know exactly were our money is going and I love all the app features."
Belinda FraserJoined Mar 2021
"My Budget is an excellent tool for people to better manage and control their weekly finances."
Andrew SmithJoined Mar 2021
Take the first step towards financial freedom.