Home loan repayment
calculator
Get into your home sooner with the help of MyBudget.
First home, new home, next home or investment property—save money and time with a personalised budget and expert help.
MyBudget home loan repayment calculator can help you get started.
The results from this calculator should be used as an indication only. Results do not represent either quotes or pre-qualifications for the product. Individual institutions apply different formulas. Information such as interest rates quoted and default figures used in the assumptions are subject to change. Calculator by Widget Works.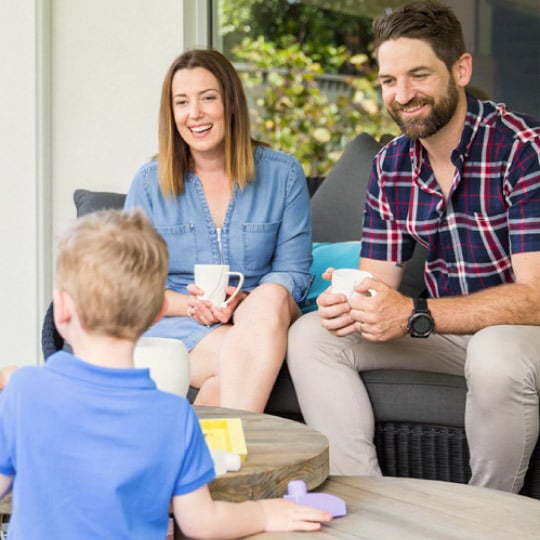 Have you ever wondered why some people are better at achieving their financial goals than others?
You might be surprised to discover that it has less to do with how much you earn and more to do with how you manage your money.
MyBudget is the proven way to achieve your real estate dreams
Don't just take our word for it
We're often featured in many trusted sources








We have been with MyBudget for many years and cannot praise them enough. We now have money in savings that we would never have had before which takes the pressure off when emergencies strike. It took a little while to get used to this new way of budgeting but we cannot fault them at all. We don't have to worry about paying our bills, we send the details via Snap My Bill and they take care of the rest.
The initial interview was so easy and we were made to feel so comfortable discussing our financial position. MyBudget has changed our lives in so many ways but most importantly financially. We never see a bill!!! It's already budgeted for and paid on time automatically. We still have the freedom to make changes if needed with no hassles at all. They are always contactable. We actually have savings now! I thoroughly recommend MyBudget.
We have been with MyBudget now for over 5 years. In this time MyBudget has really cared for us and has brought our financials under control and for that, I am very thankful. We now have savings and all our credit cards have been paid off. Without MyBudget we wouldn't be where we are today. So if you think this is for you give it ago because MyBudget really helps with your Financial Goals.
We have always enjoyed MyBudget. The peace of mind knowing that when you upload a bill, that it will be paid on time and reflected in what surplus funds are available in the budget. The 12-month savings forecast is the best out there and a huge motivator to continue to grow your savings. At the end of the day, it is your budget, and you do need to continually review it and tweak it to achieve the goals you have. I never saw them as an expense, but instead an investment in skilled money managers.