The Great Resignation Australia: Can I afford to quit my job?
Ever since early 2020, there has been a shift in our perception towards employment and work-life balance. Originating from the United States, The Great Resignation Australia has sparked a series of debates: Is The Great Resignation happening in Australia? What does this mean for me? Can I afford to quit my job?
Many of us have dreamt about handing in that envelope to our boss that says you won't be there in a few weeks. But before you leave your old job behind and look toward your next adventure, it's essential to have a plan in place.
What is The Great Resignation?
The term may come across as some kind of great exodus of workers leaving their jobs in order to buy a caravan and live the backpacker lifestyle, but that's not necessarily the case. Instead, The Great Resignation can be seen as a shift in employee perception as the sudden change to working remotely in 2020 gave employees more freedom to balance their work-life.
Is The Great Resignation happening in Australia?
Many are talking about it and employers are certainly getting nervous, but the question is whether it's likely to happen or if it's simply based on speculation. Or perhaps it's already happened?
Australia saw a large spike in the unemployment rate throughout 2020, increasing from 5.1% to 7.4% in just five months. The steep incline was enough to make anyone concerned for the future, however, by February 2022, that number had declined to 4.0%, being the lowest it's been since 2008.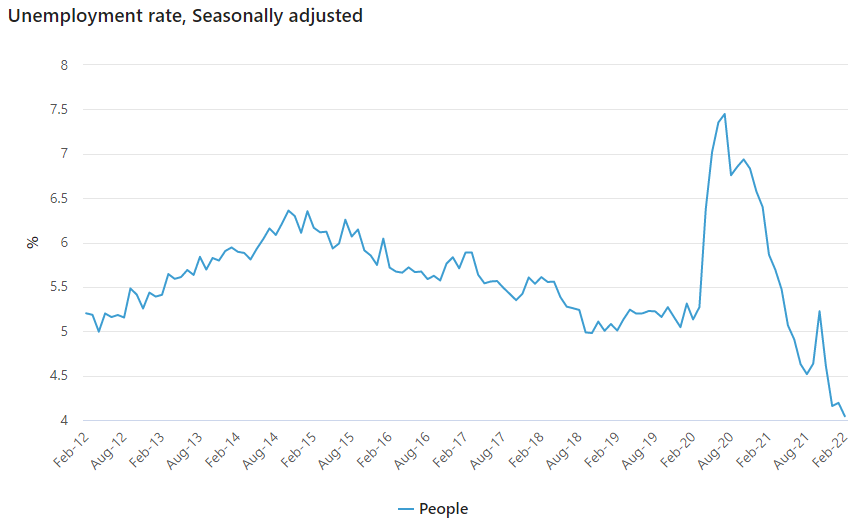 Therefore, The Great Resignation Australia is less likely to be a matter of people quitting for the sake of being free of the nine-to-five life and more about employees feeling confident enough to take a leap of faith in order to find exciting new career ventures.
A large part of the conversation is focussed around the flexibility that working remotely has granted Australian employees since the beginning of the pandemic. According to a Qualtrics report, 27% of those surveyed said that they'd prefer to go back to permanently working in the office, which left 73% either preferring a hybrid approach or permanently working from home.
The flexibility of having the option to work from home has become an enticing reality for many Australians, allowing them to better balance family commitments, reduce commute time and have more freedom in their work weeks.
But work-life flexibility isn't the only factor at play here
Many believe that the movement has come about as a result of employees either not feeling validated by their employers or that their values don't align with the work that they are doing. Some employees may also wish to resign because they feel as though they're not achieving their career goals at their current workplace but are too nervous to approach their leaders and managers about new opportunities based on the company's inability to adopt a growth mindset.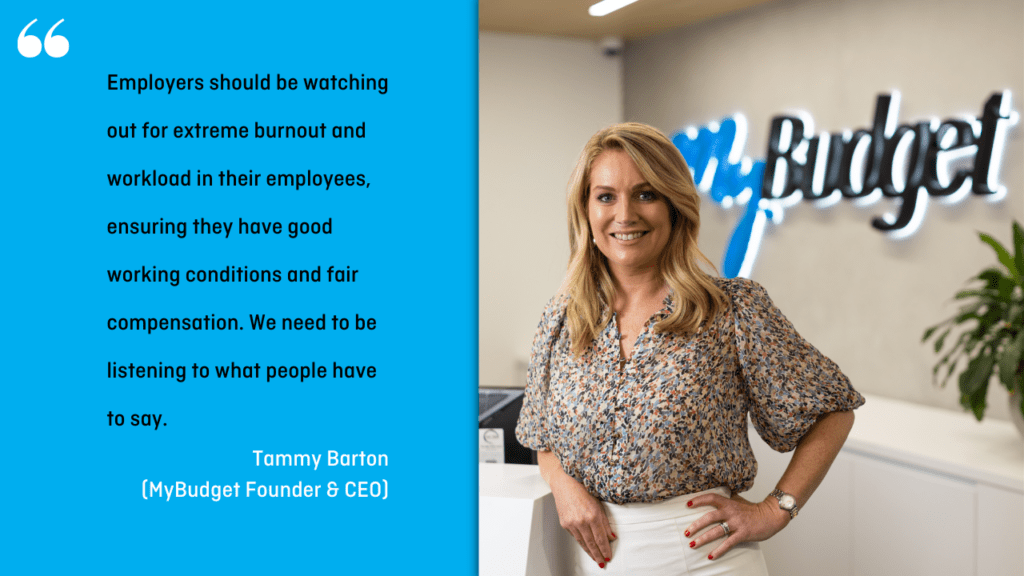 According to The ELMO Employee Sentiment Index, a report conducted by an independent research firm, 43% of Australian workers intend to look for new employment in 2022. But before you consider whether you wish to join almost half of the Australian working population, you may need to weigh up whether you're in a position to do so.
Can I afford to quit my job?
Are you ready for The Great Resignation? Perhaps you're not in a position to partake; or, you may just be looking to dip your toe in the water.
No matter where your headspace is at right now, preparation is more crucial than ever.
Let's break this down into six easy steps:
Step 1: Think about why you want to quit
Has anyone ever asked you: where do you see yourself in five years? It can often feel like a difficult question to answer, especially when you've fallen into the Monday-to-Friday, nine-to-five trap.
Live your life
free
from money worries
Create your own budget plan designed to help you live the life you want
The previous reports suggest that many Australians enjoy working from home, but this isn't the case for everyone. With the sudden shift to working remotely, many businesses experienced teething issues which resulted in some employees feeling as though they weren't receiving the support they needed.
Another possibility is that you might be growing tired of the work that you're doing, especially if you're doing it from home without your co-workers there to keep you company. If you're feeling like you're in a rut professionally, perhaps first consider speaking to your supervisors and leaders about new positions and challenges that you can transition into. Not only could this achieve your desired outcome but it'd also show great initiative and work ethic.
Step 2: Create a budget
This step is all about being honest with yourself and laying everything out on the table. Net income, mortgage/rent, utilities, vehicle costs, debts, groceries, school fees; the list goes on and on.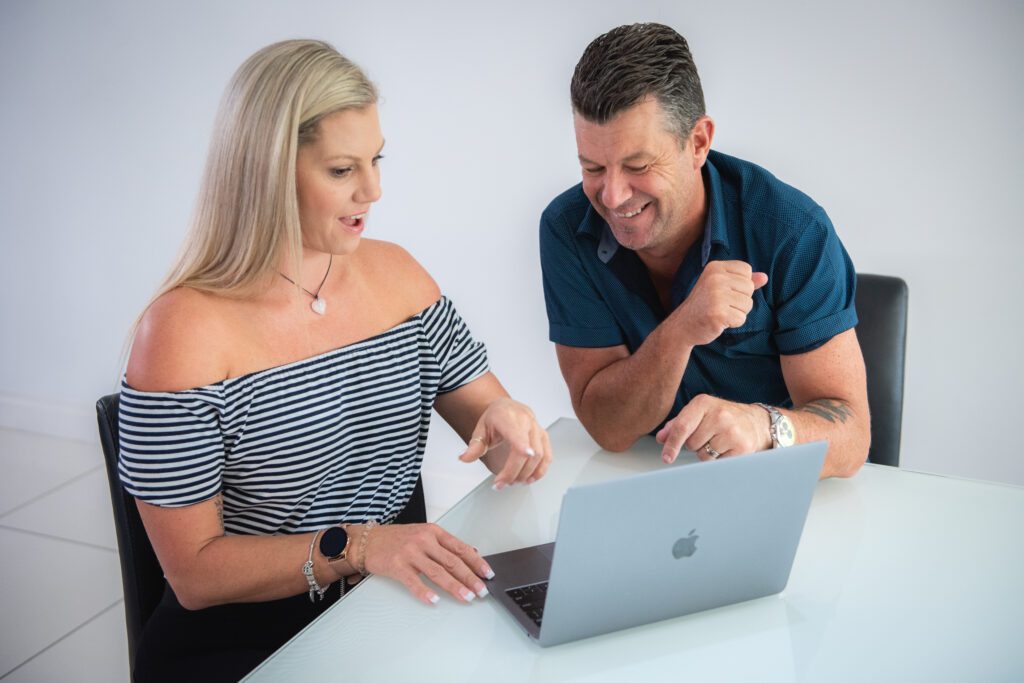 You'll also want to factor in how these costs can change in the near future, such as taking into account the rising cost of petrol and increasing insurance premiums. Lay it all out in front of you and calculate your yearly expense total (leave no stone unturned).
FURTHER READING: How to make a budget: Your complete guide to budgeting
Step 3: Trim the fat
Now that you have your budget laid out in front of you, it's time to create some wriggle room. Be more conscious of specials in order to reduce your grocery spending or unsubscribe from that streaming service you haven't used in months.
We'd also encourage you to look through your wardrobe and storage to find things you don't need anymore and start selling. How long has it been since you've had a good old fashioned garage sale? You could be sitting on a gold mine!
This leads to the next step…
Step 4: Build up some savings
We wouldn't suggest leaving your current job before you have another opportunity lined up, but if you're intending to take some time off for yourself, travel, relocate or even start your own business, you're going to want to have some savings to keep your head above water.
Step 5: Consider your long term plan
Building up some savings is all well and good, but that nest egg won't last forever.
If you're resigning without securing another job or accepting a job that pays less than your budget's total expenses, then you're not working on a sustainable, long-term strategy.
Perhaps your new job is only temporary, and you'll be using your savings to make up the difference; or perhaps you intend to start a new venture and the capital you've built up along the way will give you the leg-up you need to get things off the ground. Whichever the case, make sure there are no leaks in the ship before you take it out to sea.
FURTHER READING: How to buy affordable workwear on a budget
Step 6: Spruce up your CV
If you've considered all of the possibilities and are set on a career change, you'll then need to consider your next move. It might be a long time since you've last updated your resume. Updating your CV can help put matters into perspective and ensure you're professionally prepared for your next career journey.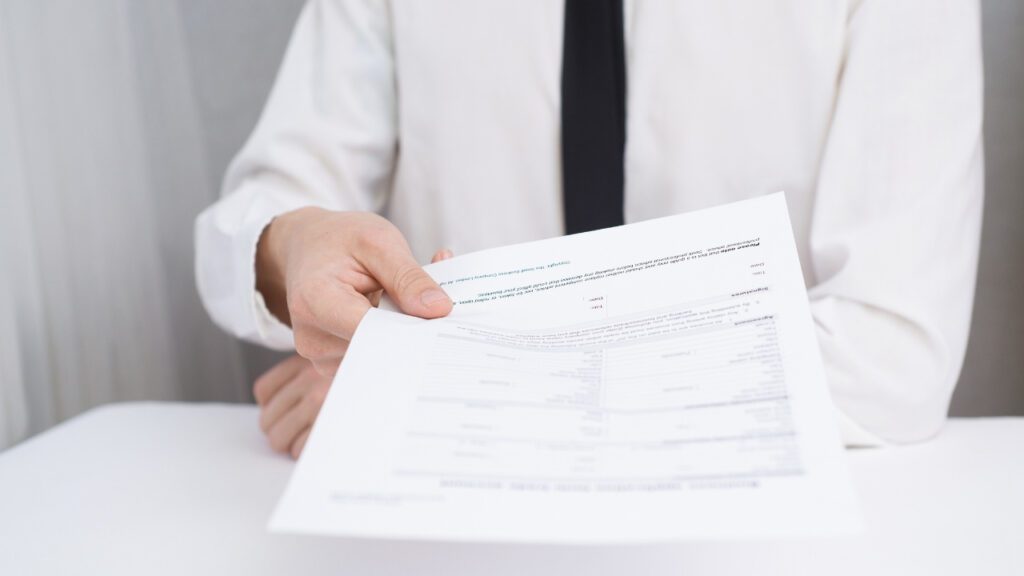 Depending on how long you've been in your current role, you may also need to start familiarising yourself with websites like SEEK and LinkedIn. You can think of LinkedIn as the Facebook for professionals and networking – your online business portfolio. Set up your profile, connect with everyone you've ever worked with (or would like to work with) and start looking at what's out there.
The Great Regret
Sometimes, the grass isn't always greener on the other side, especially when considering The Great Resignation Australia. In a Muse survey, they had interviewed over 2,500 US employees who had participated in the movement and an alarming 72% admitted that they regretted their decisions to resign, with 48% saying they would try to get their old job back if they felt 'shift shock' in their new one.
Think of it this way: Jack quits his job of five years because he feels as though he's not being heard, all the while just a few blocks down, Jill is resigning for the same reason. As a result, Jack fills Jill's old position and Jill fills Jack's. Essentially, Jack and Jill have just swapped their dissatisfying jobs with one another and they're both right where they started, but now more financially stressed by starting a new probationary period and having to learn the intricacies of their new roles. You may think of The Great Resignation as The Great Mindless Shuffle.
The point is, unless you're moving into a job that has a better culture or aligns more with your values, consider whether you're just moving from one dead-end job to another. Consider speaking to current and past employees and asking them what the culture is like there. You may be saving yourself some time and stress.
If you make it past step 1, and are considering taking part in The Great Resignation Australia, then setting up a budget is a great way to start. Move onto step 2 and give MyBudget a call on 1300 300 922 or enquire online for a free appointment or request a callback today.
Call 1300 300 922 or get started today
This article has been prepared for information purposes only, and does not constitute personal financial advice. The information has been prepared without taking into account your personal objectives, financial situation or needs. Before acting on any information in this article you should consider the appropriateness of the information having regard to your objectives, financial situation and needs.