How to buy affordable workwear on a budget
Whether you're starting a new job or looking to spruce up your work wardrobe, shopping for work clothes on a budget can be a challenge. Clever marketing, or the good old, want versus need scenario, can make you crave spending hundreds of dollars on designer clothes or the latest steel-capped boots but in reality, there are plenty of ways to look the part and pick up some affordable workwear whilst keeping your account out of the red.
How to buy work clothes on a budget
The way you present yourself at work comes down to how you dress. Depending on your line of work and employer, work outfits may vary. However if you're on a budget, then we have a few ways that you can look your best at work whilst keeping within your budget.
Affordable workwear for the office
Let's start with office wear. Whether you're required to wear formal attire or you have some creative freedom and can go the semi-formal route, you may be tempted to go to specialty clothing stores, especially if you're unsure about where to start.
These specialty clothing stores tend to get away with charging more due to the experience they offer and the expert advice they're known for. If you do some fashion research (or get a fashion-savvy friend or family member to help you along the way), then you can save a lot of money. Consider looking at these specialty stores' websites for ideas, giving you a rough idea to work off of.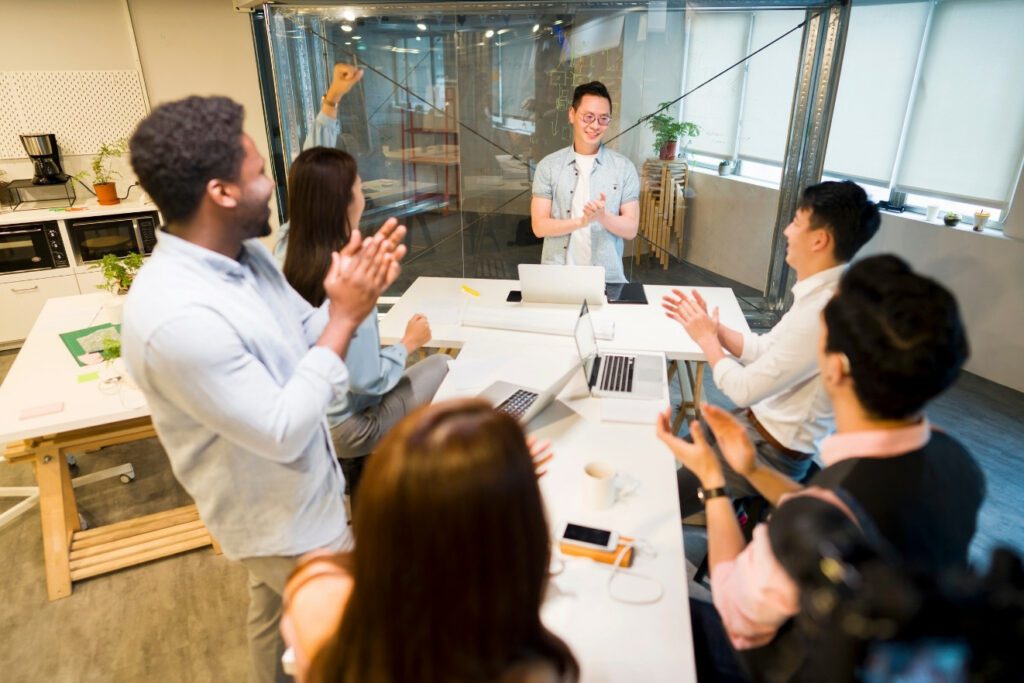 Where do I start?
First thing's first, check your wardrobe. You may get so wrapped up in the idea of a new outfit that you might be forgetting about that suit you bought for that wedding three years ago. Some of your old clothes may just need a wash and an iron, but make sure the clothes still fit snuggly; if your office clothes look even one size too big or too small, it won't help with your professional image.
Many offices simply require you to wear casual-formal attire. Keep things simple and look for:
Nice fitting pants
Leather belt
Buttoned long-sleeved shirts
Neat blouses
Soft-coloured blazers
Office skirts/dresses
Black dress shoes/heels
If you're not good with colour coordination, you can't go wrong with black slacks/skirt and a white buttoned shirt. Nothing beats that classic look.
Live your life
free
from money worries
Create your own budget plan designed to help you live the life you want
Non-office work outfits
If you're looking for affordable workwear as a tradie or any other type of physically active profession, then safety is an important factor. Hi-vis work outfits and cargo shorts/pants can be found at many retail outlets so be sure to shop around.
If you're allowed to wear casual clothing, then be sure to think about clothes that you can also wear in your spare time. Try not to double up on clothing if you don't need to.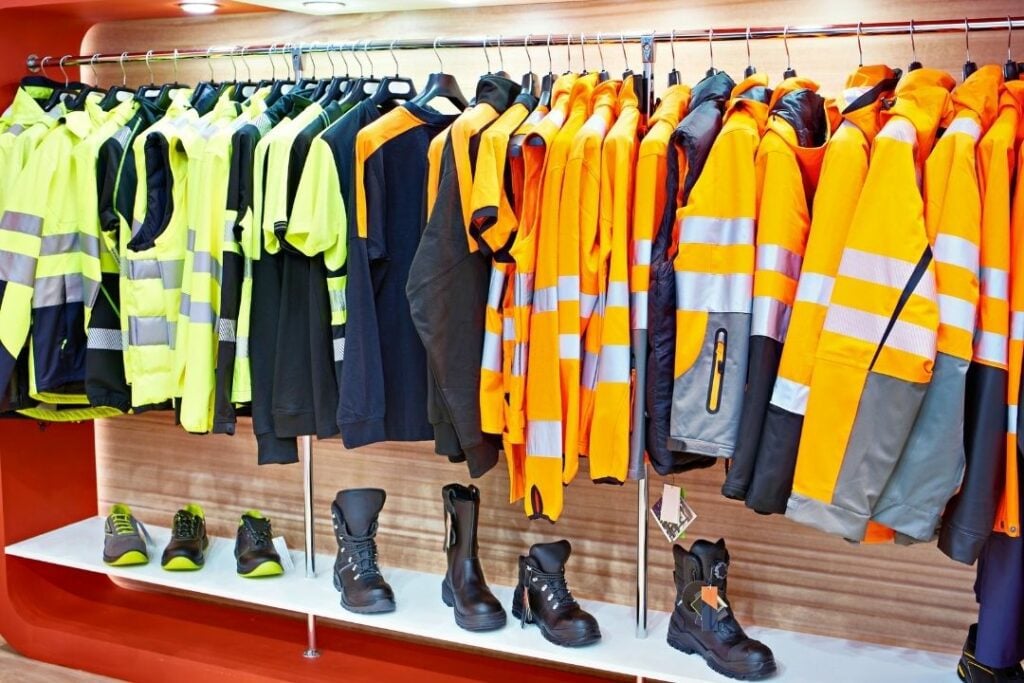 Second hand gear and hand-me-downs
You can find a lot of the gear you need from second hand shops and online groups on social media and other marketplace websites. Search for work clothes and clothing buy/swap/sell/giveaway groups and if you can't find anything, even putting callouts that you are looking to buy specific items can bring some attention to your needs.
Keep an eye out for sales
Whether you're needing work clothes for the office or not, be on the lookout for sales and price cuts. For more designer clothes, trends come and go, so many of the stores that sell these clothes will likely have a discounted section where you can find last year's blazer for a considerable percentage off of the recommended retail price (RRP).
FURTHER READING: How to achieve your short, medium and long-term savings goals
Op shops may surprise you
You may not find a nice three-piece suit at your local op shop but with some smart planning and dedication to sifting through piles of clothes, you may find some diamonds in the rough. Finding some well-loved pair of dress shoes may just need a good polish to get them up to standard.
To transform your money and transform your life, give MyBudget a call on 1300 300 922 or enquire online for a FREE appointment or request a callback today.
Call 1300 300 922 or get started today
This article has been prepared for information purposes only, and does not constitute personal financial advice. The information has been prepared without taking into account your personal objectives, financial situation or needs. Before acting on any information in this article you should consider the appropriateness of the information having regard to your objectives, financial situation and needs.