Overcoming business and financial setbacks with Shane Michael Hatton
Shane was struggling with an involuntary debt that was outside of his control and a series of financial setbacks, and was left unsure of how to turn things around. His journey into the business world was met with some speed bumps and setbacks, but luckily, he discovered MyBudget which became his dashboard to success. Through determination and a solid budget plan, he was able to recover and turn his business into a success.
Financial difficulties can happen to anyone, whether it's due to unexpected expenses, lost income, or factors outside of our control. But the good news is that it's possible to recover and come out stronger on the other side. Shane's story is proof that with the right mindset and tools, anyone can turn their financial situation around.
In this article, we'll dive into Shane's journey and explore the steps he took to recover from the hurdles he experienced in his business. From creating a budget to finding new sources of income, we'll cover the strategies that helped him to succeed. Whether you're facing financial struggles of your own or just looking to improve your financial situation, Shane's story is sure to inspire and motivate you.
Introduction to Shane's financial stress
Shane shared his experience of starting his own business and the challenges that came with it. While he congratulates anyone that takes the leap in starting a business, there's no escaping how tough the reality of being a sole trader can be. Shane recalled enduring several years of earning little-to-no money while scrimping and saving to get his business off the ground. Looking back at old business cards from his university days, he was reminded of his early aspirations to start a sales-focused business.
But after being left to pick up the pieces by a previous accountant, Shane had to muster up the energy to fix a problem that was not his fault. In 2008-2009, he finally took the plunge and started a marketing consulting business in Queensland. However, when he decided to move to Melbourne in 2010, he closed the business without realising that his accounts had been set up in someone else's name.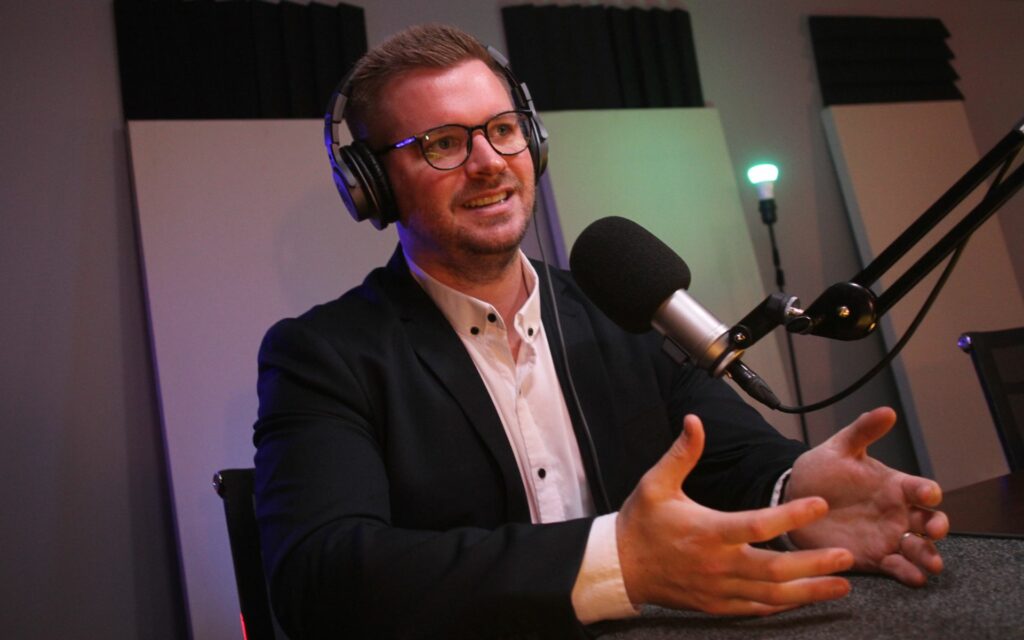 Two years later, he received notifications from the Australian Taxation Office (ATO) and Australian Securities & Investments Commission (ASIC) about unpaid fines and payments from his supposedly closed business. The experience was stressful and out of his control, but Shane was fortunate to have the support of family and friends. In his interview, he acknowledged that not everyone is as lucky and that unexpected financial stress can happen to anyone.
The importance of creating a budget as a business
If you're an entrepreneur in Australia, it's important to know how to pay yourself as a business owner properly. To avoid financial stress, you may need to prioritise paying off any debt, building your emergency fund, and managing personal finances through a budget. The first step is to develop your payment system and track all income and expenses, and you can use a business accounting software for this.
In 2020, around 61% of Australian businesses had outstanding debt, according to a survey conducted by the Australian Bureau of Statistics. The most common type of debt was a business loan, followed by a credit card and an overdraft. As a sole trader, you can pay yourself via the profits generated from your business revenue, but as an owner of a company, you'll pay yourself a salary just like any employee. This is why it's so important to have a working personal budget so that you know just how much you can/need to pay yourself, while ensuring that your business' cash flow scales and propels it forward.
Live your life
free
from money worries
Create your own budget plan designed to help you live the life you want
While some issues may be out of your control (as was the case with Shane), for best practice to avoid a personal financial crisis and work through financial difficulties, it's critical to allocate your income properly through a budget. Your business and personal expenses begin to stack up: office space, office expenses, keeping up a healthy diet, medical expenses, asset maintenance, life insurance, energy bills, regular bill obligations, unnecessary subscriptions, minimum repayments on an emergency loan; the list goes on and on. All these pressures accumulate and can leave you in credit card debt, in a debt trap or overdue on payments. When you have a strong budget, you can take corrective action to either overcome or avoid a debt trap. If done correctly, a budget has the power to clear your biggest debt burden and can get your debt under control, even without extra income.
When running a business, finding ways to make sure you're paying yourself first can be overwhelming. Which is why you need to budget your profits correctly, make sure you're meeting your basic financial needs and then accruing savings toward larger personal and professional goals, like a house deposit, during higher profit periods.
Keeping costs low
Where can you lower your costs? We explore the costs of starting a business here. As an entrepreneur, it can be critical to keep your start-up costs lean and constantly review your expenses to ensure no costs are unnecessary for your business and personal success. For Shane, that meant that even after achieving all his goals of paying down the accrued debt, he decided to stay with MyBudget because he knew that he had learnt the value of ongoing support and accountability with his future financial goals.
Once your business is up and running, "This is a system that's going to support me to do the stuff that I do well by managing around the things that I don't want to put my time and energy and effort into."
Seeking professional help
It can be difficult to face your financial challenges head on. The first step, in Shane's experience, was to acknowledge that they're there. "Knowing the solution is there is one thing but there's also the tendency to just procrastinate, or avoid that." He talked about how shame can blur the solution and make it feel like an enormous mountain to climb, when in reality, it just requires some professional intervention. "There's this fear of, okay, I want to deal with it, it's adding stress to my life, but if I just maybe ignore it long enough, maybe it'll go away, and in fact, it gets worse."
Shane explained that the shame around seeking help can make it feel like someone is 'bad' with money. He said that the assumption around MyBudget's Money Coaches is that they're there to help the bad become good, "sometimes, it's about helping the good become better."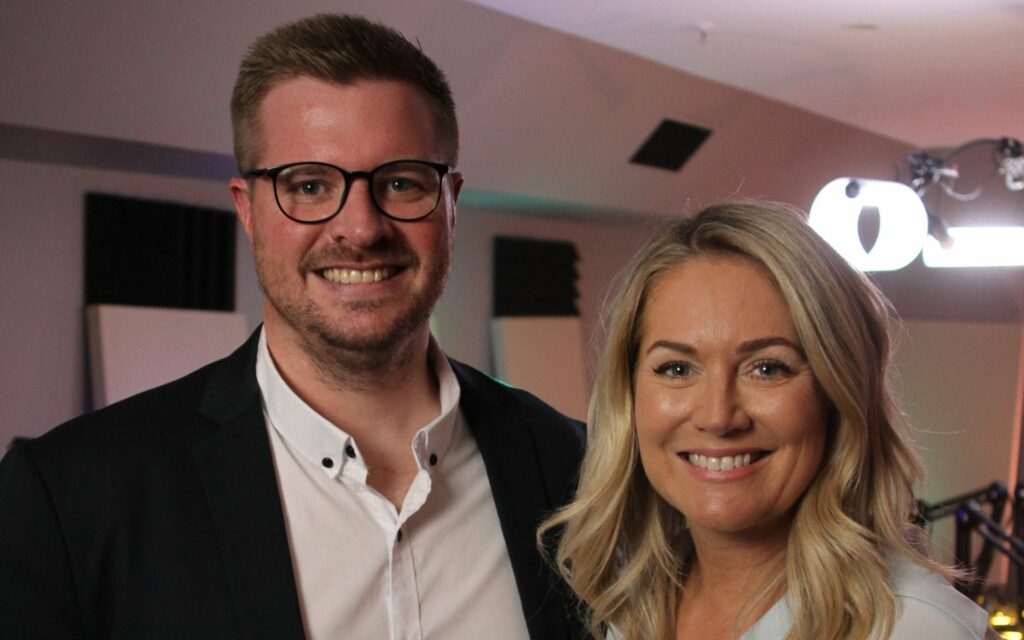 More often than not, it's not about how much you earn, but how you spend it. "'People say, look at Shane, he's doing so well. He's off to the Gold Coast tonight. He's doing so well. But I'm pretty sure I earn more than Shane and I can't get myself away to a motel for the night. So what am I doing wrong?' and to this, I say, 'well, actually, I use MyBudget.'"
When it comes to tax time for small business, preparing in advance is critical to avoid tax debt. Read more about our small business planning tax checklist here.
Lessons learned from Shane's experience
Once Shane overcame his financial setbacks, his budget helped show him the exact pathway to his goals and he is now successfully operating as a sole trader backed with financial stability. As simple as it may sound, it's about getting back to basics and having a solid foundation to build from. This is the first step to finding long-term success and stability.
Conclusion and encouragement for others facing financial setbacks
If you're facing financial setbacks, know that you're not alone. It can be overwhelming and scary, but it's important to remember that there are resources and people who can help you. With determination and hard work, you can overcome your setbacks and achieve financial stability. Don't give up hope – your success story could be just around the corner.
You can hear more about Shane's story in episode one of the MyMoney MyStory podcast. Shane is one of 130,000 Australians who we've helped live their lives free from money worries. To learn more about how we can help you with your budgeting and set you up for success, give us a call on 1300 300 922 or enquire online today.
This article has been prepared for information purposes only, and does not constitute personal financial advice. The information has been prepared without taking into account your personal objectives, financial situation or needs. Before acting on any information in this article you should consider the appropriateness of the information having regard to your objectives, financial situation and needs.