How to talk about money in a relationship
According to a recent study, almost half of Australians (49%) think about money more than they think about sex. That's an awful lot of relationship red flags, and let's face it, relationships are hard enough. Money can be charged with emotions, which makes knowing how to talk about money in a relationship difficult and a potential source of conflict.
MyBudget's 20 Years of Money report, released in conjunction with the company's 20th anniversary milestone, follows a survey of 1000 Australians about their current financial commitments and attitudes toward money in 2019 versus two decades ago. It found that Australians today are under unprecedented levels of financial stress compared to twenty years ago. Four out of every five people are stressed about financial commitments. There are more Australians in 2019 with a credit card (53 percent) than a superannuation account (50 percent) or a mortgage (31 percent).
If money has become your relationship 'buzz kill', it's time to rediscover the love. Here are some tips to get started.
How to talk about money in a relationship tip #1: Open up about money
No matter your situation – trying to save faster, struggling with debt or simply wanting to get ahead – talking about your finances with your partner is essential. One way to tackle this might be to set a 'date' when you go out for a coffee and share your general feelings about money, what you're each good at and what you'd like to have more or less of. Telling your partner, 'I have financial problems' can be daunting but it's important to be transparent about your personal situation. The conversation should also be about how you feel, not about blaming your partner if you're struggling with money problems.
Once you each open up in a non-threatening way, you can move forward together and help each other with solutions to how to deal with money issues that benefit you both.
How to talk about money in a relationship tip #2: Set individual and shared goals
Once you've initiated a positive dialogue about money, another good way to ease into talking about joint finances is to set goals. These don't have to be grandiose or expensive to be worthwhile. In fact, it's great to start your journey to financial fitness with a few small milestones – for example, saving for a concert ticket or paying off a lay-by.
Your shared goals should be the main focus, like getting into the property market, but it's also nice to add small individual goals out of respect for what you each give to the relationship – as long as the money is distributed fairly. Write each goal down in order of priority, with notes on 'action required' to achieve them.
Start today with a
FREE no obligation appointment.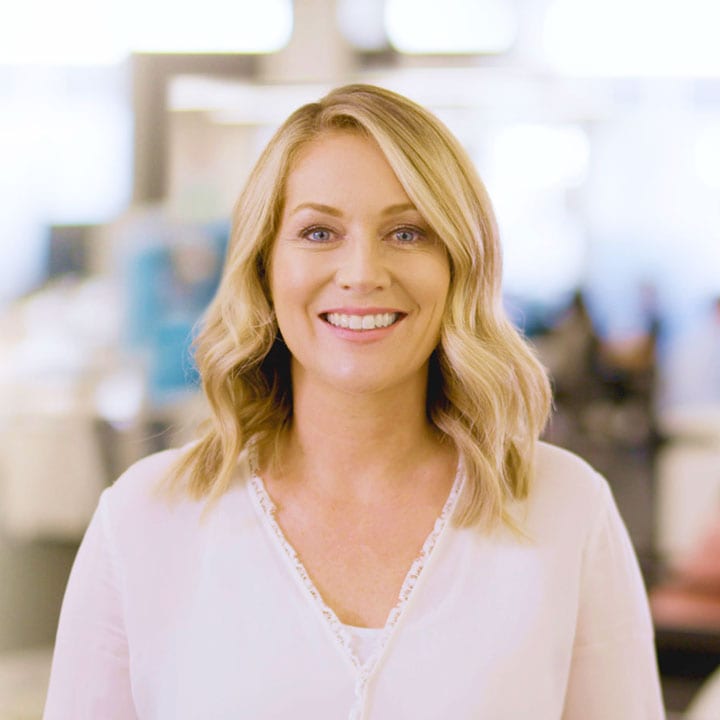 How to talk about money in a relationship tip #3: Understand and reduce your expenses
Over one third of respondents in the study (34 percent) said they are worried they'll never pay off their mortgage, with home loan repayments, ongoing bills and daily living expenses identified as the financial commitments causing greatest stress. At a time when wage stagnation is affecting many people, staying on top of expenses is the key to easing financial stress.
The best way to budget as a couple begins with looking at your bank statements with your partner. Are you spending what you think you are? Try to develop a realistic table of your 'essentials' (e.g. mortgage repayments, electricity, etc) and 'non-essentials' (e.g. Netflix subscription). Highlight any expenses – particularly non-essentials – that you can reduce to help you achieve your goals, such as renegotiating insurance premiums, cutting down on take away, or suspending the gym membership you're not using much.
How to talk about money in a relationship Tip #4: Establish a 'relationship friendly' budget
In our experience, the only budget that works has three key elements:
It's realistic, and is based on actual expenses and income
It's long-range. Include all of your income and expenses over a 12-month period, with contingencies for unexpected expenses or loss of income
It's goal-focused. You should be able to clearly see debts, bills, living expenses, emergency fund and savings goals
Each person in the relationship should not only feel peace of mind that there is consensus on day to day expenses, but also see the pay-off of working together.
How to talk about money in a relationship Tip #5: Share the ongoing load
Finally, it's vital in every relationship that money doesn't become a 'set and forget' matter, or left for just one person in the partnership to manage without prior agreement. MyBudget's survey showed that women are more stressed than men about their financial commitments (22 percent versus 15 percent). A staggering 59 percent of women think about money more than sex, compared to 38 percent of men.
This aligns not only with gender pay disparity, but also with social norms resulting in women carrying the 'mental load' of household chores, including paying the bills. If managing money is a one-sided affair in your household, ask your partner if they'd like your support. Changing your behaviour from conflictual to caring will go a very long way in improving your overall relationship.
Admitting 'I have financial problems' is the first step to moving forward
If you found these tips on how to talk about money in a relationship helpful, you'll love our other money-saving ideas, so subscribe to the MyBudget Blog or follow us on Facebook for more!
Call us today on 1300 300 922 or enquire online for a free consultation with our expert and friendly team who can help you and your partner work out the best way to budget as a couple.
This article has been prepared for information purposes only, and does not constitute personal financial advice. The information has been prepared without taking into account your personal objectives, financial situation or needs. Before acting on any information in this article you should consider the appropriateness of the information having regard to your objectives, financial situation and needs.
All customised budgets and consultations with money experts are subject to MyBudget's qualification criteria. We recommend that you read and consider our Product Disclosure Statement.