Federal Budget 2023: Relief for battlers but not for the average Australian
In the lead up to the 2023-24 Federal Budget, the Treasurer Jim Chalmers foreshadowed a "substantial cost of living package". But I struggle to see anything in this Budget that really fits that description. I absolutely applaud the financial relief that has been extended to those struggling the most – single parents, the unemployed, people on other government payments and suffering from chronic illnesses, but there is just not enough help for everyday Australians.
No relief for the average Australian: What does this mean?
The average MyBudget client is a two-parent family taking home a combined annual household income of around $120,000 after tax. Those with preschool aged children may benefit from cheaper childcare, which will roll out to around 1.2 million families, while some will also receive a one-off discount on their energy bills of up to $500, which will be available to over five million households receiving family tax benefit or other government payments.
But energy costs are not the top concern of, or expense for, most Australian households and this Federal Budget has shielded away from delivering help where ordinary Australians need it most.
Housing costs are typically the largest expense in most household budgets, and this is especially true today. 11 interest rate increases in the past year have seen the average mortgage repayment skyrocket to $3,132 a month in the most expensive state (NSW) and $2,108 a month in the cheapest state (TAS).
Has the new Budget helped the rental market?
The situation is no better in the rental market, where rent increases of 30-40% in the past year are not uncommon. While a maximum $31 per fortnight increase to Commonwealth rent assistance for those eligible is welcome, it's unlikely to make much of a dent considering the magnitude of the increases many renters have faced.
The Australians most at risk are those whose rent or mortgage repayments exceed 40% of their net household income, which is a rising number of us considering wages have been growing at a much slower pace than mortgage repayments or rents.
In my experience, once this ratio is over 40% it is very difficult for income earners to balance a budget, when you take into account all the other expenses households face.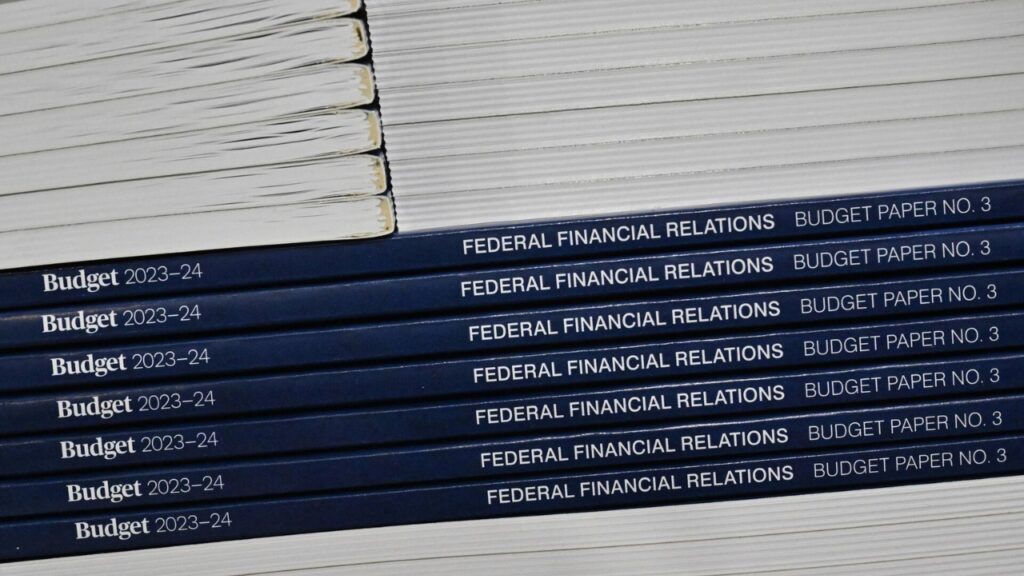 That's why I'm an advocate of a short-term housing hardship subsidy, available to both renters and homeowners, based on criteria such as having been in the property for a minimum of six months and rent or mortgage payments exceeding 40% of their household income, where that household income is below $180,000 before tax.
This type of subsidy could be scaled on a percentage basis up to an upper limit and I'd suggest a timeframe of three to six months to give the household an opportunity to improve their financial position or find more affordable housing.
By providing such a subsidy to those in financial housing stress, the federal government could effectively address this issue in the short-term and alleviate a significant portion of the overall cost of living burden on many families.
Will the new Budget help with the rising cost of living?
Unfortunately, the federal Government has found itself stuck between a rock and a hard place with this Budget. Give too much cost of living relief and it would risk driving inflation up even further, or don't give enough and risk being criticised by everyday Australians.
Aside from failing to address housing costs in a meaningful way, the federal government has done a fair job in balancing these competing interests. Perhaps the biggest win for average Australian families is something that is not included in this Budget at all – by shying away from too much spending, which could drive up inflation further, the federal government may have saved us from further interest rate rises in the coming months.
Live your life
free
from money worries
Create your own budget plan designed to help you live the life you want
After more than a decade of record low interest rates, there are many Australians who have never lived through economic times like these. Government stimulus during the Covid-19 pandemic – which was much needed and welcomed at the time but, in hindsight, probably overdone – has made today's high inflation reality harder for households to adjust to.
Without this Budget delivering widespread government support, it will be up to Australian families to take the reins and control the controllables. Having a household budget in place is key to achieving that.
What impact does the Federal Budget have on households and small businesses?
The federal government's initiative to delivering a cost of living relief on energy prices aims to improve the situation for the small- and medium-sized businesses that invest in eligible assets related to energy-efficient equipment and energy efficiency upgrades. As a result, those eligible can receive a 20% tax deduction, resulting in an annual turnover of less than $50 million.
Furthermore, from July 2023, the federal government is partnering with state and territory governments in order to provide up to $3 billion in energy relief for eligible households and small businesses. What this means is that this initiative will provide up to $500 for household power bills and up to $650 for small businesses for energy bill relief in an attempt to ease rising energy costs.
The future outlook for the Australian economy
Going forward, ordinary Australians will need to take a leaf out of the book of their Depression-era and war time ancestors and ensure they spend within their means and that the lifestyle they are living is affordable and a realistic reflection of their financial situation.
While there are some small wins for small business owners and permanent residents, Australians will be dreaming of greener pastures and stronger foundations for the future.
Relying on the federal government to bail you out of difficulty is never a sound financial strategy. Instead, ensuring you spend less than you have coming in is a fool-proof way to avoid financial stress.
When it comes to budget commitment, we at MyBudget are dedicated to providing effective budget measures for Australians. Over the past 20+ years, MyBudget has helped over 130,000 Australians live their lives free from money worries. So if you're serious about ensuring your money is working for you, give us a call on 1300 300 922 or enquire online.
This article has been prepared for information purposes only, and does not constitute personal financial advice. The information has been prepared without taking into account your personal objectives, financial situation or needs. Before acting on any information in this article you should consider the appropriateness of the information having regard to your objectives, financial situation and needs.