How do people get out of credit card debt in Australia?
Credit card debt in Australia is a real issue and with the cost of living on the rise, Aussies can be finding it harder than ever to get out of debt. In this article, I'm going to show you how budgeting can help you pay off credit card debt. Large debt can also come in the shape of personal loans, tax debt and more which, if left unchecked, may result in a bad credit score, acting as a barrier between you and your future financial goals.
How to get out of credit card debt in Australia
For MyBudget clients Meghan and Creagh, getting out of credit card debt in Australia and improving their credit rating was a three-step process. Meghan and Creagh are in their 30s, earn average wages, and they found themselves $91,000 in debt, most of it from credit cards amongst various credit card providers and financial institutions, with the odd personal loan mixed in for good measure.
Below is the system that Megan and Creagh used to demolish their debts and improve their credit rating. This will explain why Megan and Creagh, and MyBudget clients in general, are so successful at achieving their financial goals.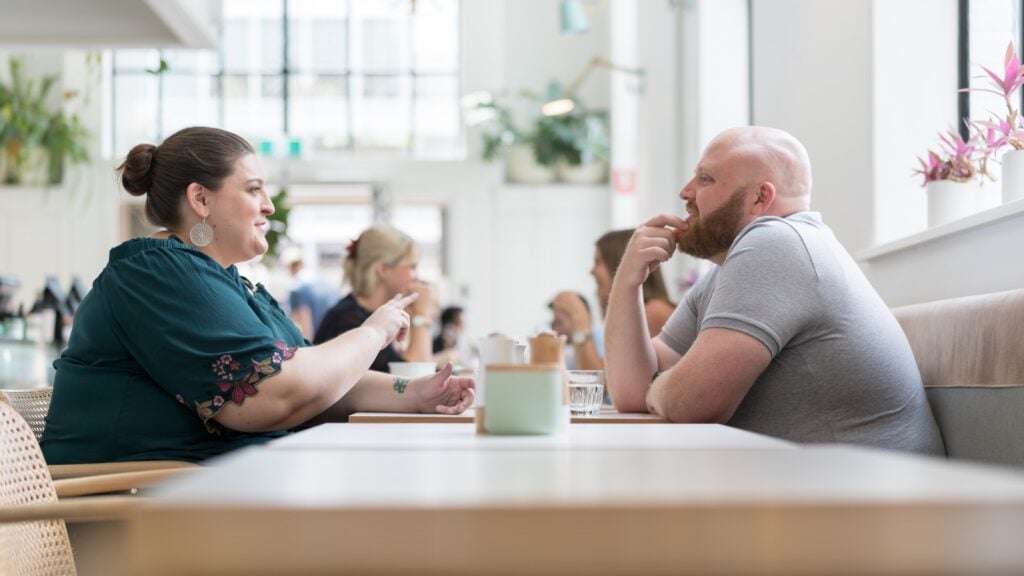 Step 1: Create a customised budget
At MyBudget, we go through your finances with you to create a detailed customised budget that shows exactly what you can achieve with your money over the upcoming 12 month period of time and beyond. This is a sure-fire way to know whether you can make the minimum repayments and we do this by checking the outstanding balance and minimum repayments on your credit card statements.
Step 2: Automate your budget
Next, a dedicated team member helps to set up your MyBudget account. We can also speak with credit providers and financial institutions you owe money and propose payment plans on your behalf.
Money coming into your MyBudget account is automatically allocated into streams, such as living expenses, debt reduction, mortgage payments, holiday savings and so on. Money for your personal living expenses is transferred into your personal bank account. Your other bills are paid directly from your budget, so you don't have to worry about a thing.
And if there's enough flexibility, we can look at making voluntary repayments to reduce your credit card account balances. These voluntary repayments go a long way to getting ahead early, reducing the amount of interest you'll pay in the long run and win back some ability to control credit card accounts.
Live your life
free
from money worries
Start today with a FREE no obligation appointment
Step 3: Keep your budget on track
Adding a bill, moving money or changing your budget is easy. With the MyBudget mobile app, all of our tools are at your fingertips and our money experts are only ever a phone call or email away. You sit back and relax knowing that your bills are being paid, your debts are going down and your budget is on track.
In other words, MyBudget clients are so successful because they have:
A budget plan that really works
A powerful system that gives them complete visibility and control over their money
And the caring support of money experts to do all the work for them
Do these credit card repayment strategies work?
In their first year with MyBudget, Megan and Creagh paid off five credit cards and wiped $60,000 off their debt. The money they've saved on credit card interest rate charges alone is life-changing. And they achieved all this by creating a budget and sticking to payment plans.
FURTHER READING: Our favourite credit card balance transfer tips and tricks
What is the fastest way to pay off credit card debt?
You would never start a journey across the country without a map or some sort of navigation assistance. Not unless you were happy to get lost, waylaid or never arrive at all.
Paying off debt is the same. If you want to pay off debt fast and affordably by making more than just your minimum repayments, you need a plan—a money map!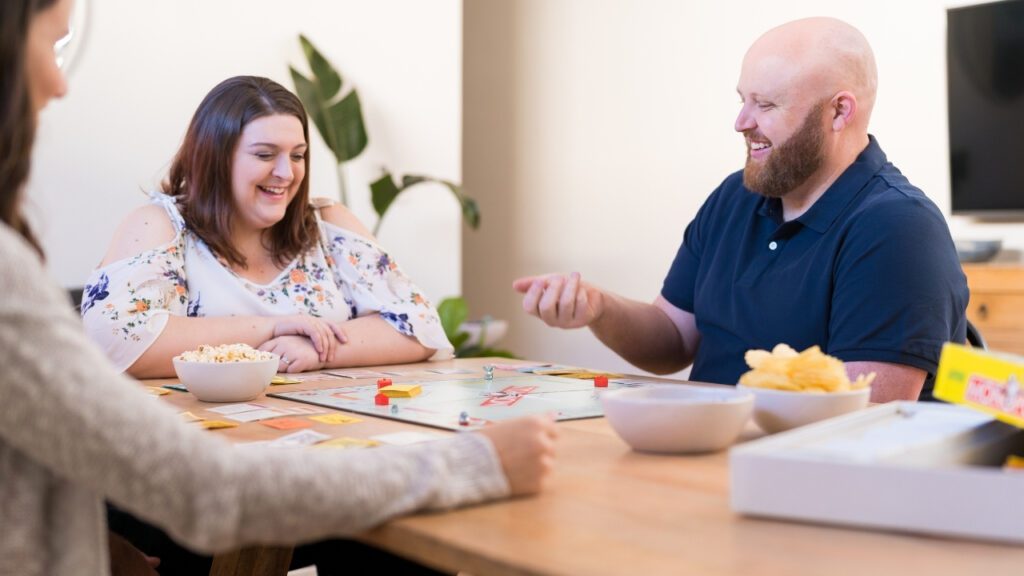 That's what a budget is. It's a money map that plots the fastest, affordable way to your financial goals.
As well as making sure your debt is paid off fast and affordably, having a budget ensures that your other bills are paid on time and, most importantly, that you've always got cash in your pocket for living. That's how you break the debt cycle once and for all.
What is the average credit card debt in Australia?
In 2021, the average credit card debt in Australia was $2,801 per card and according to the Reserve Bank of Australia (RBA), while the average outstanding balance declined from May 2021 to October 2021, it then began to trend upward once more.
This may have likely been a result from the Christmas season however, these numbers continued to rise entering into January 2022, meaning that Australian consumers are feeling the pressures of the current economic landscape and the credit card market is one that many seem to lean on for relief. As of March 2022, the total Australian credit card debt was $17.39 billion.
Why is managing money so hard?
Let's talk about sticking to your budget. This is where most people come unstuck. They create a budget and before long, it falls off the rails.
If that's happened to you, it's NOT your fault. With the pressures of modern life, people simply don't have enough hours in the day to manage their money properly.
You need to be super-organised, and very disciplined, and have a lot of spare time on your hands. Or, like Megan and Creagh, you need to use a system that does it all for you.
Experience the MyBudget difference for yourself
In such times of economic uncertainty, there's no better way to feel confident in your money than with a budget that can predict your financial situation over an upcoming 12 month period of time.
The best bit is that you can experience the MyBudget difference for yourself with a free appointment. If you dread looking at bank statements, you can meet with a MyBudget money coach and get a fully customised budget, with no obligation or pressure to join. The budget we create for you is yours to keep and can put you on the path to a healthier credit score.
Our money experts are also highly skilled at solving problems. They know what sorts of payment arrangements are possible and how to balance the most challenging budgets.
"I wish I had contacted MyBudget sooner."
To get started with a free appointment, call MyBudget on 1300 300 922 or enquire online today.
But whatever you do, don't delay. The number 1 feedback we get is: "I wish I had contacted MyBudget sooner."
Like Megan and Creagh, this could be YOUR year to stop worrying about money and to set yourself up for financial success!
Call 1300 300 922 or get started today
This article has been prepared for information purposes only, and does not constitute personal financial advice. The information has been prepared without taking into account your personal objectives, financial situation or needs. Before acting on any information in this article you should consider the appropriateness of the information having regard to your objectives, financial situation and needs.