Your free

6 steps to eliminate credit card debt eBook
Fill in your details and we'll send it to you.
We'll also email you occasional free budgeting and money tips.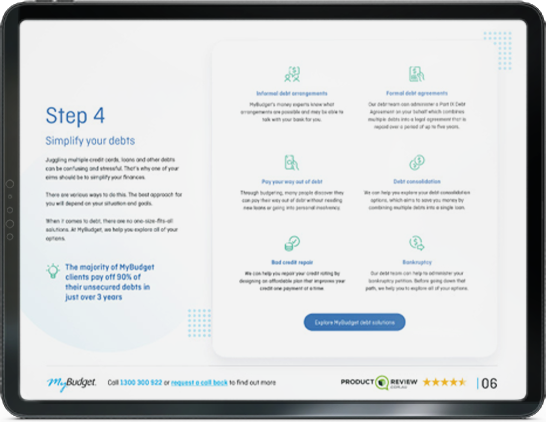 Learn how to conquer credit card debt. Forever.
Is credit card debt stopping you from enjoying life? Then things are about to change. Because MyBudget has never encountered a financial problem we couldn't fix.

Take back control
We'll show you how to get your finances back on track right from Day 1.

Choose your debt strategy
MyBudget offers a range of strategies that will save you years of struggle and thousands of dollars.

Build a budget that works for you
You can achieve the lifestyle you want without a credit card. We'll show you how.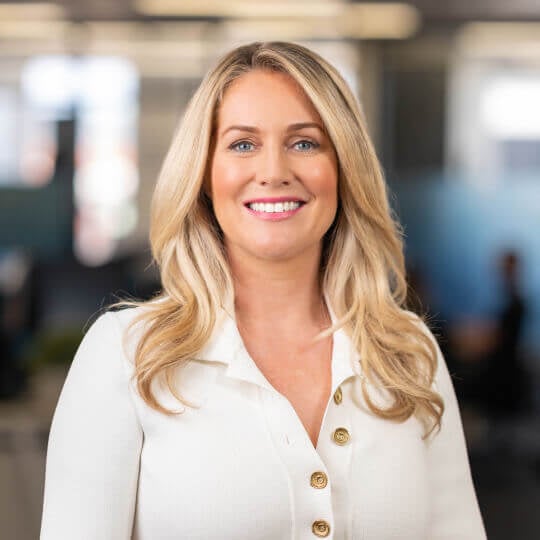 Get a fully customised budget plan designed to help you live the life you want
Sit back and relax while we do all the work that keeps your budget on track
Saving money is easier with the support of money experts and an automated system
Get ahead and stay ahead with access to free money management tools and resources.