What is debt consolidation and is it right for you?
Are you juggling multiple debts? Does it feel like your income is being gobbled up by interest charges? Have you ever thought about what debt consolidation is and how it could help you? You're not alone. Many of our clients have also considered debt consolidation and towards the bottom of this article, you'll get to read some of their stories.
How to consolidate debts
This blog article aims to provide everything you need to know about what debt consolidation is and isn't, so you can make an informed decision about whether it suits you, your circumstances and financial goals. Please keep in mind that there are no one-size-fits-all solutions when it comes to money management, which is why this information is provided for general purposes only.
What is a debt consolidation loan?
A debt consolidation loan combines multiple existing debts into a single new loan. The aim is to reduce your repayments by paying out your existing debts and rolling their balances into a single, larger loan with an interest rate and repayment that is lower than the sum of the previous, separate loans. If you're wondering whether it's smart to consolidate debt, as well as saving money, having one loan with one repayment can also be easier to manage.
Are there different types of debt consolidation loans?
A debt consolidation loan may be either secured or unsecured – and it's important to understand the difference. In both cases, the aim is to consolidate all debt into a single, easier to manage repayment.
Secured debt consolidation loan
In the case of secured debt consolidation loans, the loan is secured by a specific asset, usually real estate. Having a property to use as security minimises the lender's risk of losing money should the borrower stop making repayments. The process of taking out a secured debt consolidation loan is often referred to as mortgage refinancing.
Unsecured debt consolidation loan
With an unsecured debt consolidation loan, the lender has no right to repossess a specific asset should the borrower stop making their repayments. For this reason, unsecured debt consolidation loans usually come with a higher rate of interest than secured loans.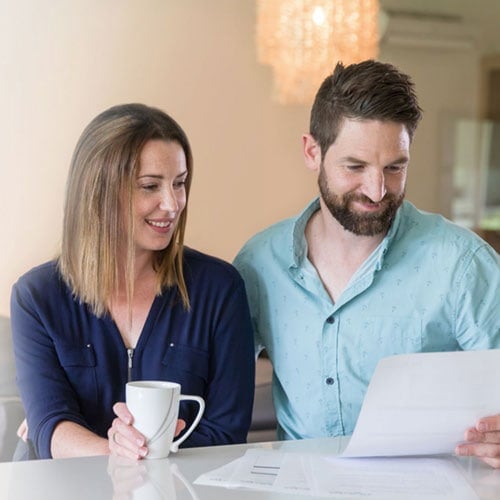 What are the risks of consolidating your unsecured debts?
When you take out a secured debt consolidation loan, you are converting your unsecured debts into a debt that is secured by your home or other property. Should you fail to make the loan repayments, it is not just your credit score that is at risk–you could lose your home. For this reason, a debt consolidation loan is not recommended for anyone who has concerns about their income or job security.
Consider reviewing your financial situation with a money management expert. There may be alternatives to consolidating debt, including money management methods that improve cash flow, get creditors off your back and reduce debt stress quickly.
Should I consolidate all my debt?
By now, you might be wondering whether or not it is smart to consolidate debt. It may be tempting to consolidate all debts into your mortgage to get a lower interest rate and smaller monthly instalment.
Live your life
free
from money worries
Start today with a FREE no obligation appointment
But when it comes to loan affordability, the interest rate is only one factor. Another important factor is the loan term. The loan term describes the amount of time over which the loan repayments will eventually pay off the loan in full. Mortgage loans usually have terms ranging from 15 to 25 years.
Given that loan interest charges are calculated daily, as the term of the loan increases, so too does the amount of interest you pay. This is due to the effect of compounding interest where interest charges are calculated on the initial principal plus accumulated interest over the term of the loan.
What are some debt consolidation alternatives?
People usually become interested in debt consolidation because their existing debt repayments are messy, unmanageable and/or too expensive. Perhaps your credit card balance has snowballed, you've fallen behind in bills or your income situation has changed.
The fact is that nobody gets into financial problems on purpose. In most cases, money troubles are caused by life changes — divorce, illness, job loss, a business failure; even positive events, such as having a baby, can result in money worries.
That's why it pays to take the time to understand your financial situation fully before jumping into a new loan. There are no one-size-fits-all solutions when it comes to money issues and a good debt management strategy will take into account your specific situation, goals and priorities.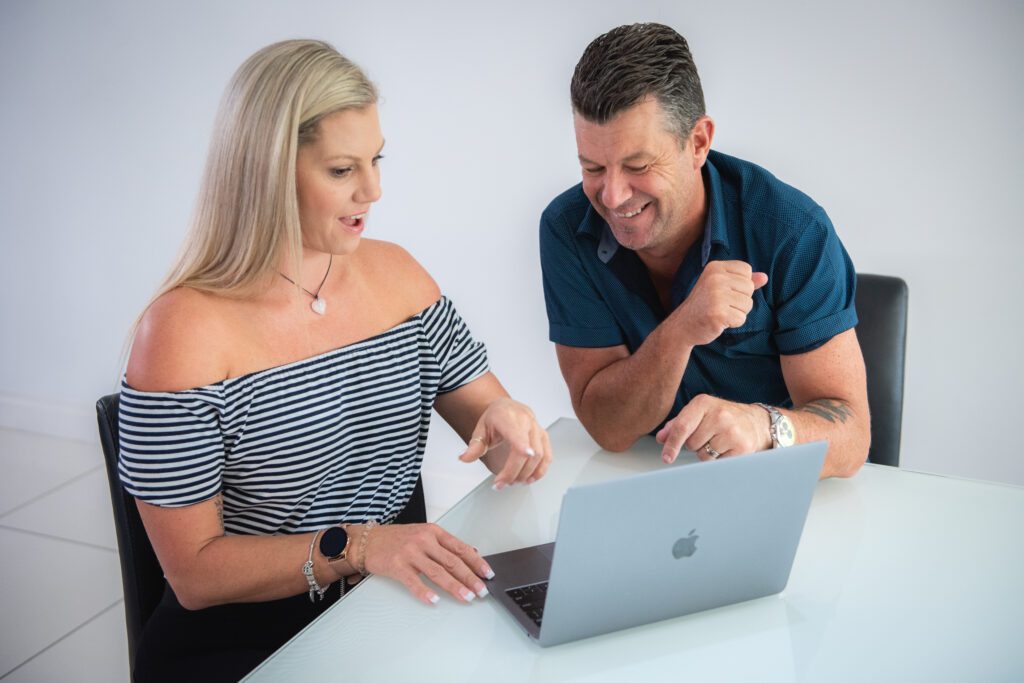 So, before you look up what the best way to consolidate your debt is, your first step is to create a long-range budget that takes into account all of your expenses, debts and income over a 12-month period. This is a great way to get to the bottom of your finances and explore all of your options.
Now that you know what a debt consolidation loan is, you need to figure out if it is right for you. Your budget will reveal how much you can afford to pay off and how quickly. If a debt consolidation loan is not right for you, your budget can also be used to test alternative strategies.
The pros and cons of debt refinancing
Positives:
Mortgages have lower rates of interest than unsecured / consumer credit loans
A long-loan term means lower repayments, which can improve cash flow
Offered by reputable, trust-worthy, mainstream lenders
Negatives:
Using your home or property as security may put it as risk
Longer loan term may expose you to more interest costs over time
Strict qualification criteria rules out many borrowers
CASE STUDY 1
A clear case for debt consolidation
Like many couples, Sam and Leanne were juggling multiple debts and feeling the pinch. In addition to regular bills, living expenses and their home loan, they had a credit card and personal line of credit that they used to buy materials and equipment for their home hobby business, which they ran in addition to their full-time jobs. Sam and Leanne's multiple loan repayments came to $2,520 per month, which included $320 towards their credit card and personal loan. The couple was frustrated that this $320 was barely enough to keep up with interest charges, let alone make a dent on the balances. At this rate, they felt like they'd never get ahead.
Home loan – $400,000 at 4.5% p.a. (monthly repayment = $2,200)
Credit card – $12,000 at 18.5% p.a. (monthly repayment = $185)
Personal line of credit — $8,000 at 19.95% p.a. (monthly repayment = $135)
Sam and Leanne put a budget together, which they took to their bank to talk about consolidating debts through refinancing. They were up to date in all of their payments, had a clean credit record, sufficient equity in their home and enough income to qualify for a debt consolidation loan. Their loan application was approved by the lender at the same rate as their original home loan (4.5% p.a.) with no application fee or establishment charges.
Their new loan balance was $420,000 and their new monthly repayment figure was $2,345. Their personal line of credit and credit card had been paid off in full, which saved thousands in potential interest charges, plus they had an extra $175 in their monthly budget.
Is debt consolidation always as easy as Sam and Leanne's case?
Debt consolidation is rarely straightforward. There are many possible factors that contribute to debt stress and it's important that these are taken into consideration. After all, your goal should be to choose a debt solution that resolves the underlying cause of your problem, as opposed to briefly relieving the symptoms. You want to avoid the not uncommon situation where someone consolidates their debt only to end up in deeper debt and financially stressed yet again.
In the case below, you will see that Amy's debt stress was caused by overspending and that taking out a new loan did not address the underlying cause of her money problems. Only through effective budgeting did Amy learn to take control of her spending and live within her means.
Similarly, where a person is having trouble paying their debts, a debt consolidation loan may relieve the symptoms, but it may do little to solve the cause of their cash flow crisis. What is more, it may put their home at risk by securitising their previously unsecured debts.
CASE STUDY 2
Sometimes debt consolidation isn't the solution
Is it smart to consolidate debt? Not always. When Amy got a bank loan to buy her townhouse, it came with a new credit card with an $18,000 credit limit. It was a pleasant surprise. Amy immediately started using the card for moving expenses, paint and renovations and new furniture and, before long, had maxed out the card. Feeling worried about how she would pay it off, Amy applied for a zero balance transfer to a new credit card. But instead of paying down the balance within the interest-free period, she went on a holiday with friends and racked up charges to the new and old cards, leaving her with total credit card debt of $25,000.
Feeling embarrassed, and after trying for months to get on top of the payments, she eventually approached her bank to ask about rolling her credit card balances into her home loan. Amy was disappointed to discover that the refinancing costs would come to thousands of dollars, plus the new loan would have a higher rate of interest and higher repayments because it no longer conformed with the bank's standard lending criteria.
Amy confided in a friend who encouraged her to take control of her spending habits properly. With the help of MyBudget, Amy put together a budget, tightened her belt, took in a roommate for extra income and took out another zero-interest balance transfer.
But this time, she cut up all her credit cards, including the new one. With a workable budget in place, Amy felt confident that she had the support and discipline she needed to live comfortably while she paid her bills on time and set aside savings that would break her reliance on credit cards once and for all. She paid off her credit cards in two years.
If you need assistance with budgeting, we have a solution for you. We can help.
Still have questions around 'What is debt consolidation' or want to find what is the best way to consolidate your debt? Call 1300 300 922 or enquire online.
Call 1300 300 922 or get started today
This article has been prepared for information purposes only, and does not constitute personal financial advice. The information has been prepared without taking into account your personal objectives, financial situation or needs. Before acting on any information in this article you should consider the appropriateness of the information having regard to your objectives, financial situation and needs.