How to pay off credit card debt in 6 steps
At MyBudget, we're here to help with credit card debt. Tens of thousands of people have been able to reduce their credit card debt with MyBudget. To help you on the same path, we've outlined six steps that show you how to pay off credit card debt.
How to pay off credit card debt
In order to obtain financial freedom, you first need to undertake the daunting task of facing your bad debt head on. Pool together your credit card statements and once you have it all in front of you, only then can you start that journey to pay down debt and improve your credit score.
Step 1: Make a list of your outstanding debts and interest rates
This exercise is a simple yet powerful method to help with credit card debt and is the first step towards understanding the extent of your debts. This free eBook includes a handy table to make this process easier.
Step 2: Contact your credit card providers
Banks and credit card companies are obliged to help you if you're in financial hardship. Be honest and tell them you need help getting out of credit card debt. They may be able to waive late fees, lower your interest rate, set up a payment plan or even freeze your credit card payments. If you don't feel comfortable talking with your bank, MyBudget may be able to talk with them for you.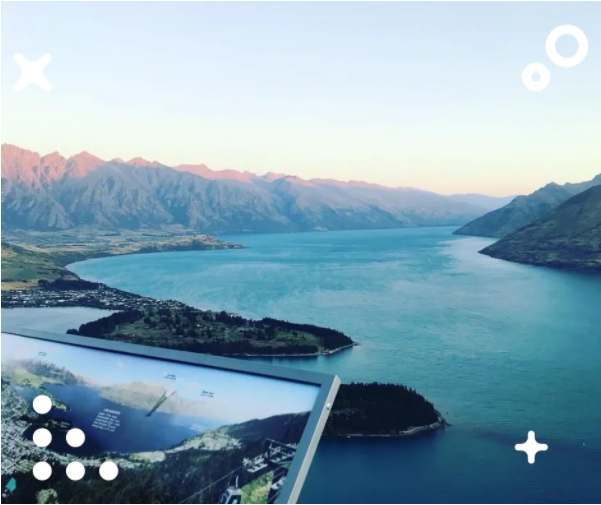 Step 3: Choose a debt strategy to suit YOU
Choosing the right debt strategy can be the difference between years of struggle and tens of thousands of dollars in credit card interest payments. You have a variety of options, but we've found these three to be the most popular.
Debt Avalanche Method
The debt avalanche method is a strategy that involves paying down your debts in order of highest interest rates to lowest interest rates. It's designed to pay off your high interest rate debts first so as to avoid paying an excessive amount of interest. So get out your credit card statements and start putting them in order.
Debt Snowball Method
The debt snowball method focuses on paying off the debt with the smallest balance first with extra money and extra payments, all while ensuring you're paying the minimum payment on your other debts. Once you've paid off that debt with your additional payments, you move onto the next credit card balance. Repeat this process until you've paid off all of your balances. The avalanche plan is often the most popular approach as it works best for people who have multiple credit card accounts with different lenders. By focusing on paying off the smallest balances first whilst paying the required minimum payment on the others, you avoid the temptation to keep spending money on larger amounts of debt.
Debt Feel Good Method
The debt feel good method is all about prioritising the debt that's causing you the most stress. While this method may not be the most mathematically-sound debt repayment method, it may allow you to feel relief quicker and if it's a personal debt (e.g. a debt to a friend or family member), help to save/mend relationships. It could also mean prioritising the debt of the most aggressive credit card issuers, and you just want to get them off your back.
Live your life
free
from money worries
Start today with a FREE no obligation appointment
Step 4: Simplify your debts
Juggling multiple credit cards, personal loans and other debts can be confusing and stressful. That's why one of your aims should be to simplify your finances. Simplifying not only makes it easier for us to help with credit card debt, but also makes it easier for you to understand the cause and effect of financial actions. Download the eBook to understand the options that may be available to you.
The benefits of a proven approach: The majority of MyBudget clients pay off all of their unsecured debts in three years.
Step 5: Budget for the life you want
Budgeting is more than paying bills and setting aside savings for an emergency fund and your life goals. It's about creating a plan for the life you want! Budgeting is also the secret to eliminating money stress once and for all. Holidays, cars, date nights, new clothes, a house deposit and even emergency expenses savings for all those unexpected expenses that are always likely to come up, and all this without relying on your credit cards to make ends meet.
Step 6: You don't have to do it on your own
First steps are often easier on your mental health if you know you have help. Our debt experts can help with credit card debt by working with you to design a customised budget and choose an affordable debt strategy to suit your situation. Plus, we can do all the heavy lifting that keeps your plan on track.
Believe you can and will
Our '6 Steps To Get Out Of Credit Card Debt eBook' is designed to help with credit card debt. But before you begin the journey, it's important to adopt the right mindset.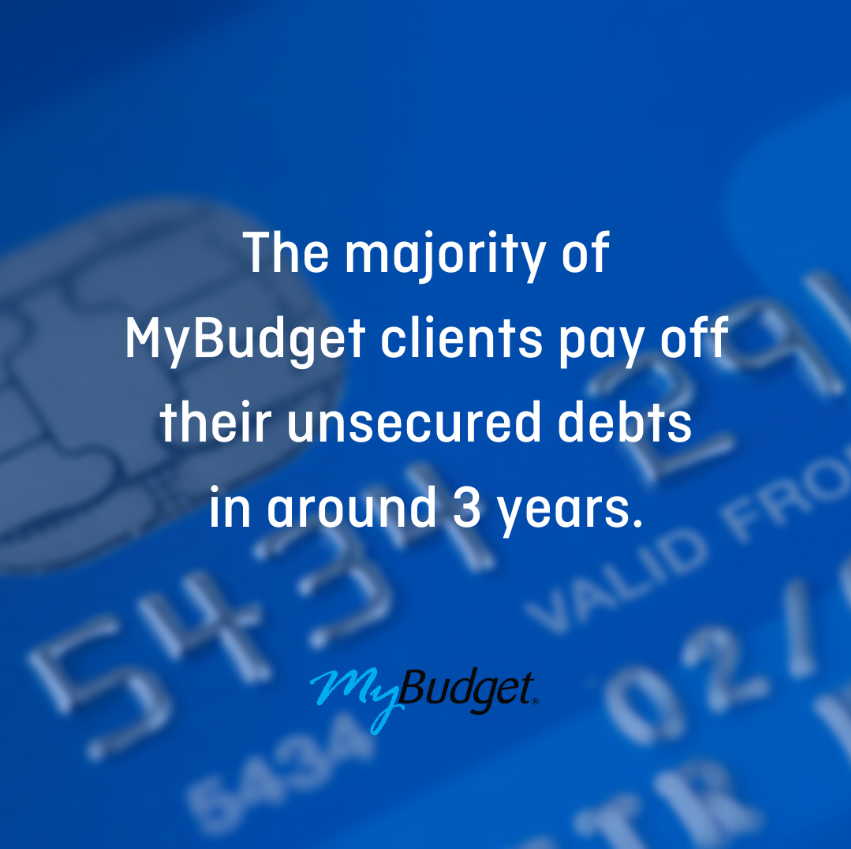 You need to believe that life beyond credit card debt is achievable. In fact, it might even be closer than you think!
We know this because every week, we help thousands of Australians and show them how to lower their credit card debt and achieve dreams they thought were out of reach. Holidays, house deposits, renovations, new cars, new babies – you name it.
In addition to your obligatory monthly payments, we'll help you to organise your day-to-day finances and cash flow to finetune your spending habits to ensure you're on the right track. By getting your finances in order and your payments on time, you can work to repair your credit score over a period of time.
Free yourself from money worries
MyBudget provides free information and advice to help you lower your credit card debt and pay off your personal loans faster. Instead of spending a period of time thinking about what you can do about credit card debt, take action to reduce your debt and contact MyBudget today.
Ready to find out more? Call 1300 300 922 to book your free budget consultation or enquire online.
Call 1300 300 922 or get started today
This article has been prepared for information purposes only, and does not constitute personal financial advice. The information has been prepared without taking into account your personal objectives, financial situation or needs. Before acting on any information in this article you should consider the appropriateness of the information having regard to your objectives, financial situation and needs.