How to budget for private school fees
When it comes to budgeting for private school fees, single parent Jenni shows us how it's done. Discover how to budget for private education, the average cost of private school, explore your schooling options and educational alternatives, plus ways to help your kids achieve their learning goals without breaking the bank.
How much does private primary school cost?
There's no avoiding the fact that private school fees aren't cheap. When it comes to the average cost of private school, according to a 2021 report by the Futurity Investment Group, for a child born in 2021 the estimated cost across metropolitan Australia is $340,882 (Years Reception to 12). This compares with faith-based education (Catholic) at $140,443 per child and $81,823 for public education.
In most cases, pricing information is published on the school's website. Keep in mind that tuition costs generally increase as your child progresses through the years. Make sure you're aware of rising costs all the way to Year 12.
Many private schools offer funding and financial aid. This may come in the form of scholarships, grants or bursaries. If your child has special academic, sporting, musical or artistic talents, it is certainly worth discussing these opportunities with the school.
Why you might choose private schooling
Everyone wants to give their kids the best start in life and, for some families, that means private schooling. But private school fees aren't cheap. For most families, it involves planning early, saving hard and making sacrifices – and school fees for single parents are an even bigger challenge.
MyBudget client Jenni is 39 and mum to five-year-old Charlotte. Having moved house and schools too many times to count during her own childhood, Jenni was determined to offer Charlotte more stability.
"I've chosen a school that offers reception to Year 12," explains Jenni. "As long as my daughter's happy and achieving, there'll be no reason for her to ever change schools."
Finding the right school for Charlotte was important for Jenni. She needed to weigh up the average cost of private school fees with pastoral care, plus special needs support, academic excellence and extracurricular activities. It's a combination of factors Jenni felt she couldn't find among public school options.
Such a broad range of focuses might seem demanding. But considering that private school enrolments fill quickly, parents are often pressured to apply for a place while their son or daughter is still a baby – long before the child's talents or needs become apparent.
"Being a single mum, I looked for a school that could provide extra support for my daughter if she were to struggle, and by the same token, that they could support and extend Charlotte if she excels," says Jenni.
Australia's education costs are rising
When budgeting for private school fees, you'll also need to factor in fee creep. Schools usually list their fees in the current year. What they don't publish is year-on-year price rises which, in many cases, are substantial. In addition, the general cost of living is also on the rise due to economic pressures, not to mention any interest rates rises.
Private school fees have been rising more rapidly than inflation in recent years and, in the process, eating up a larger and larger share of household budgets. Across 335 private schools, the average fee increase from 2020 to 2021 was 1.05%, and from 2021 to 2022, 2.9%. In 2020, the most expensive private schools increased their fees by 3.5% to 4%.
It's no wonder family budgets are feeling the pressure. At fourteen of the most expensive private schools in Australia, fees have increased by an average of 31% between 2013 and 2020.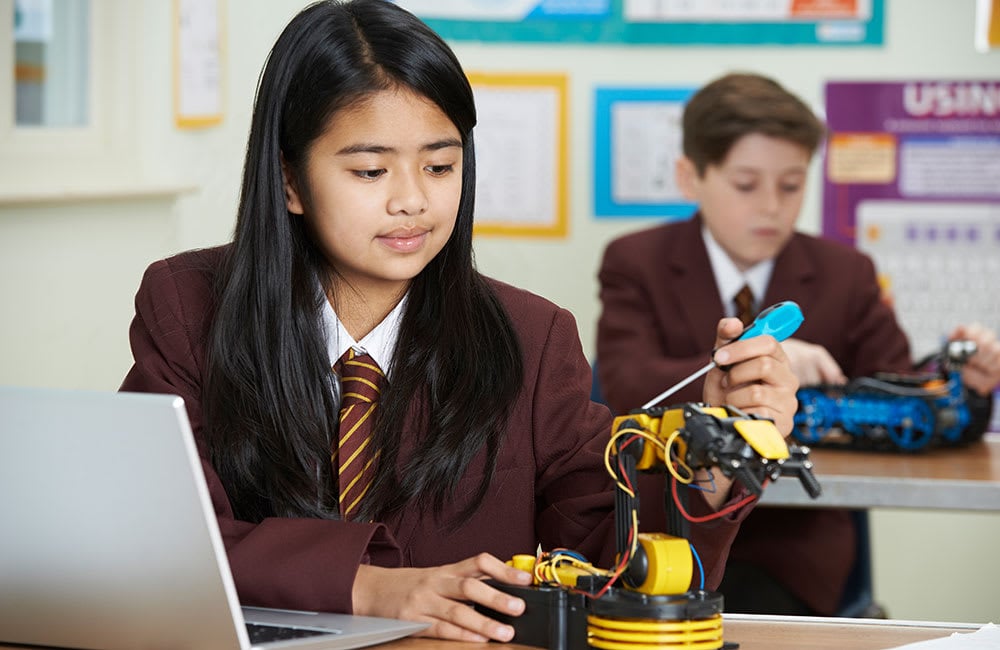 Additional private school costs
When it comes to securing a place for your child, most private schools will charge an application fee. This can range from less than $100 to several hundred dollars. Keep in mind that the deposit is usually non-refundable should you change your mind or miss out on a place.
The average cost of private school fees doesn't factor in the lump sum many schools charge when you accept a position, which can run to thousands of dollars. This cost might not be deducted from your tuition fees and, again, often isn't refundable.
It's also important to understand the ancillary costs associated with extracurricular activities and other programs. These will differ according to your child's age and interests, but may include a technology levy, building fund contribution, digital devices, extra tuition, uniforms, transport, excursions, camps, sports equipment, musical instruments, performing arts fees, and so on.
Factors to consider when choosing a private school
A number of factors other than the higher than average cost of private school may affect your decision about which school to choose. Single sex or co-ed educational environment? Religious, non-religious or non-denominational? Close to home? Perhaps your child has a particular interest or skill you want to foster? Or maybe there's a family connection.
Cost also plays into some of these factors. Many private school fees can be reduced where schools offer a sibling discount that increases with the number of children enrolled at the school. If you have sons and daughters, sibling discounting could be a reason for choosing co-ed over single-sex schooling.
Start budgeting early
Jenni explains that she added a private school fees savings stream to her budget two years ago. "I said to MyBudget, 'I want this for my child, but how much does private primary school cost? These are the amounts of money I need to have by these points in time'. And they said 'no problem – we'll add it to your budget and start making payments."
In Jenni's case, the school offers a facility where parents can open an interest-earning account and start depositing money into it. MyBudget makes these deposits on Jenni's behalf.
Live your life
free
from money worries
Start today with a FREE no obligation appointment
Jenni didn't just look at the average cost of private school. She pressed her daughter's school for a complete list of expenses, including school uniform, books, stationery and excursion requirements. She wanted to make sure that her budget was realistic and that she had the savings and cash flow to pay for Charlotte's schooling for the next ten years or more.
School fees for single parents aren't easy, but Jenni's advice to other parents is to find out what is compulsory and what is optional. "A school blazer is $200," says Jenni, "but it's not compulsory until Year 4."
Try to keep back-to-school costs low and remember to budget for school holidays activities and school holiday food. There can also be huge savings in buying generic uniform items from discount school uniform retailers, such as Big W, Target and Best N Less.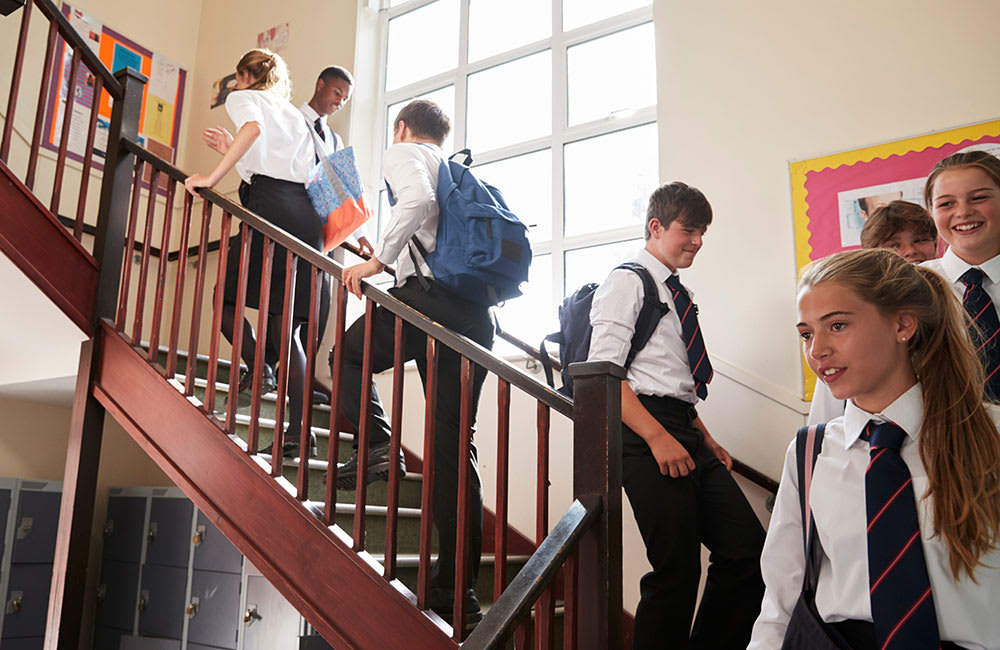 What are the alternatives to paying for K-12 private schooling?
School fees for single parents doesn't have to be an all or nothing proposition. You can still prioritise education without investing in private schooling and its trimmings.
Here are some ideas:
Move into a desirable public school catchment area
It's a popular strategy for families to buy or rent in an area where the local public school has a good reputation. You can compare how schools perform using the MySchool website or by talking to other families in the area.
Invest in extra education
Many families pursue a combination of public schooling plus extra education. Your child's extra tuition could include language studies, music, dance or drama lessons, extra tutoring in core subjects, or even overseas holidays to visit museums and galleries to expand cultural knowledge.
High school only
You could save $100,000 or more by delaying private schooling until your child is ready for high school.
Apply for a scholarship
Many private school fees can be reduced fully or partially through scholarships in areas such as academic achievement, music, art, math, science or sport.
Apply for a bursary
Bursaries are means-tested scholarships available to students who may need financial assistance.
Ways to save for private school fees
If, like Jenni, private education is a priority for you, it's a good idea to start saving for private school fees as early as possible, even as soon as your child's birth.
If your mission is to save for your child's education, here are three possible strategies:
Mortgage offset or savings account
Use your home loan offset account or open a separate savings account (preferably with a high interest rate) to save a set amount on a weekly, fortnightly or monthly basis. Top this up with any extra money such as a tax refund, work bonus or inheritance.
When you have sufficient money saved up, you could move the balance into a term deposit that earns a higher rate of interest.
In Jenni's case, the school offers interest-earning savings accounts for this purpose.
Education funds and insurance bonds
Some companies offer education or scholarship funds, plans or insurance bonds designed specifically to save for education. They effectively operate the same way as managed funds, with your regular contributions pooled with others and invested into shares, property or other types of financial assets. There can be tax advantages to saving for education this way, however, they are a long-term investment with your money invested for a minimum of 10 years. Beware that some come with higher fees than similar financial products—make sure you check with your accountant or financial planner.
Education loans
Education loan providers pay the school on your behalf when the fees are due, and you make regular repayments to pay them back. This can help with cash flow by smoothing your payments over your child's entire private education. In some cases, you even extend your repayments to after your child has finished school.
Keep in mind that these loans typically come with a higher interest rate than home loans.
Finding it hard to keep up with private school fees? Try making a budget to sort out why you're short on cash. If you're feeling stuck, we can design a FREE affordable family budget for you.
Call 1300 300 922 or get started today
This content has been updated from the original post published in August, 2020.
---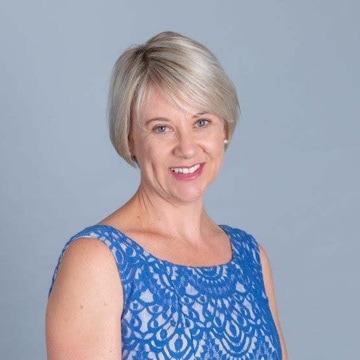 Michelle Bowes is an experienced business journalist and personal finance writer based in Sydney. As a mum of three growing and very busy kids (and one growing and not so busy cat), she knows all about the daily juggle and understands the challenges Australian families face in managing their household budgets in the face of the ever-rising cost of living.
This article has been prepared for information purposes only, and does not constitute personal financial advice. The information has been prepared without taking into account your personal objectives, financial situation or needs. Before acting on any information in this article you should consider the appropriateness of the information having regard to your objectives, financial situation and needs.