Want to relieve
your mortgage or home loan stress?
Get on top of your repayments
Reduce stress
Create savings.
Get started with a FREE tailored budget plan
For over 20 years MyBudget has helped 130,000+ Australians fast track their financial goals by reducing their debt and building savings.
For over 20 years MyBudget has helped 130,000+ Australians reduce debt and grow savings.
On average, families save $3,500 for holidays each year with MyBudget.
Get a home loan health check and a tailored plan that takes the stress away.

Create a budget
Your financial situation may have changed over the life of your loan. A tailored budget plan will show you exactly how to reduce your mortgage stress.

Mortgage health check
Our FREE home loan health check will give you an idea of whether your mortgage is still right for you and whether your lender is still offering you a competitive rate.

Know your options
Reduce your payments to the minimum amount. Use your redraw facility to access excess funds in your home loan. Swap to interest only repayments.

Mortgage refinancing
Are you paying too much for your mortgage? We'll go the extra mile to help you free up cash and potentially save thousands.

Mortgage Arrears
Our experts can negotiate with your lender to create affordable payment arrangements including capitalising arrears if needed.

You don't have to do it alone
Let us take the stress away by doing all the work for you. And a FREE call is all it takes.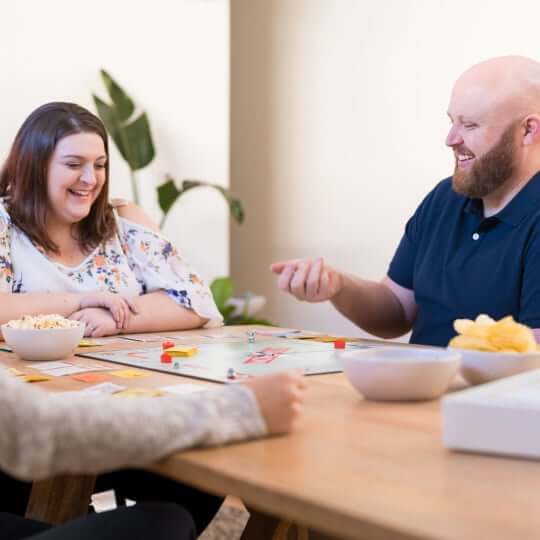 Stop struggling with mortgage stress?
If you're struggling with your mortgage repayments, we're here to help. We'll put a plan in place that helps you get on top of your home loan repayments, pay down debt faster and create savings.
Don't just take our word for it
We're often featured in many trusted sources








I have been with MyBudget for around 15 years. In that time, I have become debt free, saved a house deposit and they facilitated a home loan for me. The people at MyBudget have organised my finances so that all my bills are paid on time. My mortgage is paid, I have plenty of money to live on, plus I can still save money.
Wow, where do I start? If you want to see your home paid off, all your bills paid on time, savings and your dream holiday, please give MyBudget a call. My home is nearly mine; I nearly lost it but since I've been with MyBudget, the mortgage is going down and never been late. Most of all, the people on the phone never ever rush you. Whenever I get off the phone, I'm smiling. They are very passionate about helping you.