Live your life free from money worries
Pay your bills on time
Reduce debt
Create savings.
Book your FREE, no obligation 10 minute chat.
Get started with a FREE tailored budget plan
For over 20 years MyBudget has helped 130,000+ Australians fast track their financial goals by reducing their debt and building savings.
For over 20 years MyBudget has helped 130,000+ Australians reduce debt and grow savings.
On average, families save $3,500 for holidays each year with MyBudget.
"The way in which we manage our money has such a big impact on the way that our life turns out."
Money management to suit your needs.
Whatever your money goals, we help you plan for the future with confidence.

Build a plan
Let's explore all of your options and design a customised budget to pay down debt and maximise every dollar you earn.

Pay your bills
We'll give you the structure and support to ensure your bills and expenses are paid on time from your budget.

Create savings
We help you make your income go further which means more money for faster saving and better living.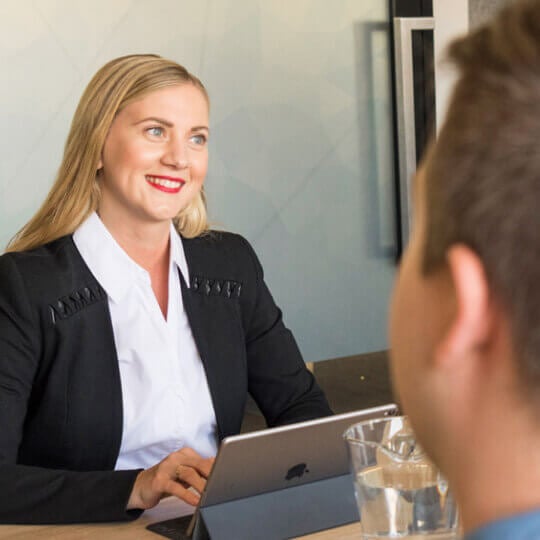 Every journey begins with a FREE, no-obligation budget appointment with one of our expert money coaches
Make every dollar you earn work even harder for you! Whether you want to reduce debt, save money, or simply get ahead, we will explore your options and create a customised plan to get you there
Like a personal assistant for your money, we do all the heavy lifting for you. We automate and streamline your bills, savings and manage all of your expenses for you.
Don't just take our word for it
We're often featured in many trusted sources








I have been a customer with MyBudget for roughly 6 years now, and they have completely changed my life and outlook on the future. I was on the verge of bankruptcy and just couldn't see my way out of it, but with the support and advice from MyBudget I am now completely debt free and have been able to rebuild my credit score and am planning to buy my own home.
One of the BEST things I've done is joining MyBudget (seriously). The staff are professional and really want to help you with any money issues you may have and try and help you to start saving money. Do you want to get bills paid early and on time, save money for now and the future plus emergencies? YES… Money is important and MyBudget seems to handle and control my money better. Friendly staff with great advice.
No more living pay day to pay day. MyBudget has been amazing for our family. We loved to spend and were so bad at saving. We are 11 months in and our credit cards and cars are a few weeks from being paid off. We have a nice big chunk of savings and no more living pay to pay. We are amazed at how much we have now and how far it can actually go.
My partner and I have been with MyBudget for close to two years now and it's been the best decision we have made in terms of being able to manage our finances much more without the hassle of doing it ourselves. We finally feel we have more freedom now then ever before with savings and also we are able to still enjoy the luxuries in life.
Best decision I've ever made is using MyBudget. As a family of 5 things get tight and out of hand. I've managed to pay off my debt, pay all my bills, buy 2 new cars and take family on several overseas trips including a big trip to Disneyland. I could never have this lifestyle if it wasn't for MyBudget.
MyBudget has done a fantastic job in keeping our finances on track. Being on a pension is hard at the best of times but all our commitments are paid on time and we have no stress. Thank you, MyBudget.
MyBudget has been a great way to help me with my money. They are always so kind and willing to help and truly care about helping their customers. I would recommend this service to ANYONE struggling with their money.
MyBudget manage everything and I have full control of my money at the same time – win/win!
I have been with MyBudget for nearly 10 years and I wouldn't dream of changing a thing.