How often should you compare your bills?
Are you tired of feeling like you're overpaying for your bills? It's a huge concern for many Australians, especially with the recent rises of energy prices. But just how often should you compare your bills?
The answer varies depending on the type of bill. For example, you may only need to compare your car insurance once a year, but you may be wanting to check your energy bills much more regularly to ensure you're getting the best deal in relation to your energy usage.
In this article, we'll break down how often you should be comparing bills for common expenses like utilities, insurance, and subscriptions, so you can save money and stay on top of your finances. We've also created a handy little checklist further down in this article that you can download and fill out at your convenience.
Why comparing bills is important for your finances
Comparing bills between your current retailer and others within the energy market, is important for your finances because it allows you to identify any expenses you may be spending way more than you need to be. It can also help to weed out any unnecessary expenses, which is why reviewing your budget is a healthy habit to develop.
You may find that your utility bills (e.g. electricity rates or gas supply) have increased significantly. By regularly comparing your bills, you can catch these issues early and take action to resolve them. Additionally, doing this can help you find better deals and save money in the long run. It's recommended to compare your bills at least once every three months to stay on top of your expenses.
Factors to consider when comparing bills
Comparing bills is an important financial habit that can help you save money. However, it's not just about comparing prices and settling on the lowest number. There are several factors you may need to consider when comparing bills to ensure you're getting the best deal for your money.
Price
This first factor to consider is quite obvious, and that's price. With energy bill prices rising rapidly and putting a great strain on Australians' budgets, ensuring that you're able to save money where possible can make a world of difference.
There are also other factors here, especially with the price of electricity. To save on your electric bills, be sure to check things like the energy ratings via the star ratings to ensure they're energy efficient when buying new appliances. The higher the star rating, the better, so getting an energy efficient air conditioner or clothes washer with a high star rating can certainly help in those sweltering summer months. I certainly can't handle summer without good air conditioning!
Energy efficient appliances allow you to reduce your electricity costs on your electricity plans, so whether your switch energy retailers or not for a cheaper plan, you'll still be savings in the long run from time to time with a higher star rating clothes washers. Saving a cents per day adds up to dollars per week, and then dozens of dollars per month, etc.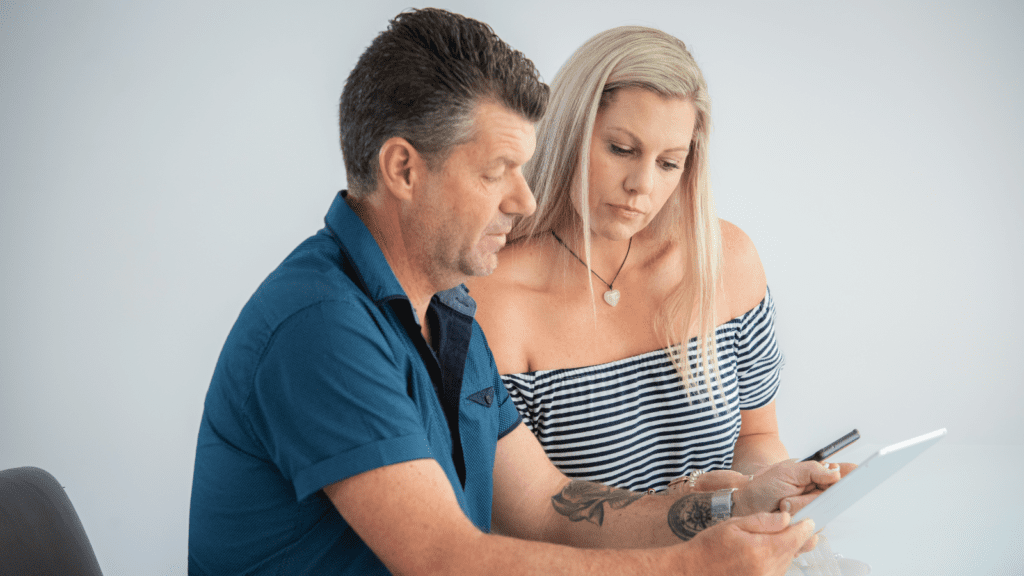 Billing cycle
When comparing your bills, perhaps the next thing you may want to consider is the billing cycle. For example, you may be paying for your car insurance monthly and then you find a better deal, however it requires you to pay annually.
While you may be able to save money in the long run, you don't want to create a shortfall in the budget's short-term, which may result in other late payments on other month to month expenses and credit card debt that could have you paying fees or even affecting your credit score.
Service quality
Of course you want to ensure that you're getting the best bang for your buck, but you also don't want to sacrifice too much of the bang just to save a couple bucks. Cheaper energy plans may not be better, but on the other hand, a premium price may not equal a premium service. Be sure to compare prices by getting quotes of electricity costs, but also check reviews so that you're getting a good value for your money.
You certainly don't want to compromise internet quality; you'll need that to be able to read all of our wonderful articles.
Hidden costs and fees
Before you sign any contract to switch your services to a new energy provider, make sure you check for all possible hidden costs, exit fees and service charges. If a price or sentence has an asterisk next to it, that means there's more to it and may be in fine writing on the bottom somewhere. Be clever, do the maths, and if a deal sounds too good to be true, you may want to trust your instinct.
No bill is exempt from being reviewed
We've only spoken about your mid-range bills so far, but what about some of your larger expenses? For example, mortgage or rent, electricity bills, gas bills, hot water systems, internet, phone and insurance.
The average new mortgage as of January 2023 is $587,357 according to the Australian Bureau of Statistics (ABS). And with the rising interest rates introduced from the Reserve Bank of Australia (RBA), the average variable rate is 5.88% p.a. Using our home loan repayment calculator, you'd be accruing a total of $664,117 in interest repayments over the length of a 30 year loan.
By reducing your mortgage interest rate by just 0.5% per annum on such a loan, the monthly payment goes down by almost $200. The savings over 30 years add up to a whopping $66,764. That's a wonderfully positive impact on your financial situation!
Did you know that MyBudget Loans have saved over 100 of our clients over $500,000 on their mortgages by negotiating lower interest rates and repayments in the last two years?
Live your life
free
from money worries
Start today with a FREE no obligation appointment
Tips for streamlining your bill comparison process
Review your budget
By having a budget that spans a 12-month period, you'll receive some much needed clarity about where you are financially. With this mapped out, you'll be able to have full visibility over where your money is going, and more importantly, areas where you may be able to save.
Keep your receipts
Gone are the days where we had a dedicated drawer full of paper paid bills and receipts. Tracking your transactions is easier than ever now that everything is digital, so be sure to keep track of all of your payments so that you can notice any anomalies in future bills.
Don't fall victim to 'loyalty tax'
House and contents insurance is one expense in particular where annual comparison shopping can result in big savings. You may even be able to save money while staying with the same insurer. It may also come down to convenience, especially when your billing periods are routinely deducted via direct debit, it becomes a case of out of sight, out of mind.
Insurers are nice people but notorious for bill creep or "loyalty tax." That's where annual price increases result in existing customers paying more than new customers for the same service. It often happens with insurance, phone, internet, your current energy plan and other bills that renew annually.
Look for other money saving opportunities
If you are careful with your money, you are very likely mindful of daily spending habits. You might, for example, keep your food costs down by meal planning or setting yourself a budget for clothes shopping. When you bundle those habits together, you can save literally thousands a year.
Bringing your lunch to work can save upwards of $2500 annually. Making your daily espresso at home could put $1500 back in your wallet. And cutting your grocery bill by just $20 a week could mean an extra $1000 for a holiday at the end of the year.
Use our checklist
Much like a writer, perhaps the most daunting part of the process is the blank page. Where do I start? How do I organise all of the different prices and quotes from every energy provider I contact? Well, you can rest easy by downloading our handy get a better deal checklist.
It's a simple but effective way to make sure you're comparing the key household energy bills that have the biggest hit to your hip pocket.
How often should you compare your bills?
It's important to regularly review your budget and compare your bills to ensure you're not overpaying for services and to identify areas where you can save money. it takes research in order to make an informed choice, but just how often should you do this?
A good rule of thumb is to review your bills at least once per year. This gives you enough time to gather a full year's worth of bills and compare them to previous years. If any expenses are to rise, this commonly (but not always) happens at the start of a new financial year (1 July). Reviewing your budget at least once per year also allows you to identify any changes in your usage or rates and make adjustments to your budget accordingly.
However, if you've recently experienced a significant life change, such as a move, a new job, or a change in household size, you may want to review your bills more frequently to ensure you're not overpaying for services you no longer need or missing out on discounts you're now eligible for.
Ultimately, the key is to make bill comparison and budget review a regular habit. By doing so, you can ensure you're not overspending and can make adjustments to your spending habits as needed. To begin with, you can set a yearly reminder on your phone/calendar to ensure you don't forget.
Lucky for us, online brokers and aggregators have made comparing insurance, utility, phone and internet quotes really easy. There are services out there that could help you to quickly compare a bunch of products and competitors at the same time. It could easily be the best 20 minutes you invest this month!
Start budgeting today
The best way to start saving money is to know just where your money is going. MyBudget has helped over 130,000 Australians live their lives free from money worries, and this was through the power of budgeting. To get your finances on track with a personalised budget, give one of our friendly money coaches a call on 1300 300 922 or enquire online.
This article has been prepared for information purposes only, and does not constitute personal financial advice. The information has been prepared without taking into account your personal objectives, financial situation or needs. Before acting on any information in this article you should consider the appropriateness of the information having regard to your objectives, financial situation and needs.