Does Afterpay affect your credit rating? The consequences of buy now, pay later schemes
Afterpay and other buy now pay later schemes (Zip Pay, Openpay, etc.) are becoming increasingly popular, as can be seen from the company's year-after-year revenue growth, despite a negative downtrend of discretionary spending in 2023 due to inflation. It can be handy in a pinch and while it allows Australian shoppers to give in to temptation every once in a while, it can easily snowball into a bunch of debts and payment streams that may be difficult to juggle and make you question, "does Afterpay affect your credit rating?"
Much like many other creditors, Afterpay will attempt to direct debit payments from your nominated account at the frequency of your choosing. While this may seem like a convenient payment method, it can quickly turn into an issue of "out of sight, out of mind". This is especially the case if you have multiple purchases on your Afterpay account, each with their own due date and specific amounts. If payments continue to fall behind, then it can be easy to accumulate an Afterpay debt that could affect your credit score on credit checks.
Does Afterpay Affect Credit Score?
As Afterpay and other buy now pay later services may be slippery slopes for some, they can quickly get out of hand and leave you with an accrued Afterpay debt. Much like lines of credit and other credit services and utility companies, Afterpay and the like reserve the right to outsource debts to debt collectors. This is where your credit rating may be affected and ultimately, have consequences for your borrowing capacity or ability to get loan approval.
Afterpay claims it does not check credit history for new applicants, so it can be a temptation for those who already have a bad credit history, which you can check at credit reporting agencies like Equifax. However, as we'll elaborate on further down, the consequences may still put you in a position where it does begin to affect your credit score.
While Afterpay doesn't conduct credit checks, many other buy now pay later services may. These include:
Zip
Openpay
PayPal Pay in 4
Humm
LatitudePay
Klarna
BrightePay
Payright
and other buy now, pay later schemes
If you do not make your Afterpay payments on time, your account may be suspended, and as the buy now pay later business model is becoming increasingly popular, the slope may become even more slippery with other companies continuing to adopt similar models.
What can impact your credit rating?
Looking at your credit file can be daunting, especially if you're not sure what can impact it. A bad credit score with black marks can affect your borrowing capacity and impact your ability to achieve your financial goals, such as owning your dream home.
There are many factors that may impact your credit score. Published by the Australian Securities and Investments Commission (ASIC), Moneysmart discusses three examples of how your credit score is calculated:
Amount of Debt
The score on your credit file takes into account your entire amount of debt based on every credit product you've held within the past two years. It lists the details of all of your credit and/or loan products, ranging from credit cards to mortgages.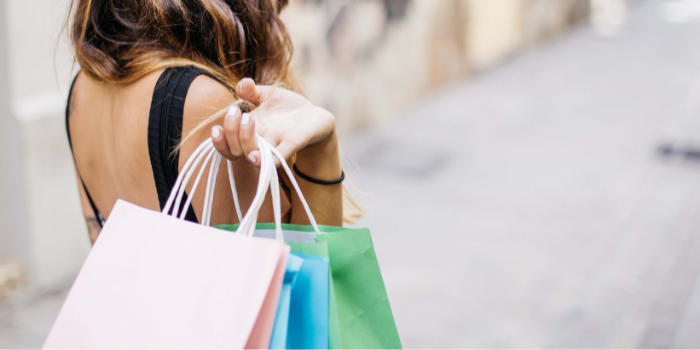 Payment History
If you're a prompt payer with a consistent loan repayment history and do not borrow more than what your means allow, then your credit report shouldn't be impacted.
Your credit score will contain the following from within the last two years:
How much you have repaid
Payment frequency
If payments were made on time
Late payments will be marked as late if payments are not made within 14 days of the due date.
If payments continue to run late, then the creditor is within their rights to report your missed payment as a default (however, they must advise you first before doing so). This can occur if the repayment exceeds $150 and is overdue by at least 60 days and they have made prior attempts to contact you regarding this.
Payment defaults are not just limited to credit cards and credit products, as your utility and telco companies can also list them against you.
A default can remain on your credit file for 5-7 years. If you then pay the debt, it will be marked as paid on your credit file, but the default will not be removed.
Bankruptcy and debt agreements in your name are also listed and can have serious implications for your credit score.
New Credit Applications
Each attempt at a new credit product or service will be recorded on your credit file, in addition to any loan that you are listed as a guarantor on. Also, making multiple loan attempts can reflect negatively on your credit file, potentially discouraging lenders from affirming your loan approval.
The Afterpay Trap
Afterpay and all other buy now, pay later schemes can be a slippery slope for some and can land you in The Afterpay Trap. It can seem enticing when you see that shiny new coffee machine on the store shelf; it sure would fit nicely on your kitchen bench and you don't even have to pay a cent for it with upfront payments. But you will pay for it later.
Some people are prone to procrastination and each time we do, we soon wish we hadn't. Instead of "buy now, pay later", you could instead think of it as "buy now, pain later" as your living expenses will diminish over the following weeks while you work to pay off those spur-of-the moment, impulse purchases.
The scary thing is that despite being given an initial spending limit, if you make timely payments, your Afterpay limit may increase. This encourages bad spending habits, creating an unhealthy cycle of debt and a money drain on your bank statements. And with spending getting easier and easier with online shopping offering a myriad of payment options, it's now easier than ever to give into impulse with unhealthy spending patterns.
What happens if you can't make your Afterpay payments?
If you find yourself unable to make your Afterpay payments, there may be consequences that you should be aware of. According to Afterpay's Terms of Service, late fees can be incurred, and these fees can vary depending on the original order value. It's important to note that these fees can potentially grow to be as high as $68 for larger purchases, which is a significant amount.
In Afterpay's 2021 Financial Year Annual Report, it was revealed that the company experienced a 27% increase in revenue from late fees. This increase was substantial, rising from $68.8 million in 2020 to $87.3 million during that period. This means that late payment fees made up a significant portion of Afterpay's annual revenue, totalling a whopping 9.6%.
Therefore, it's important to understand the potential consequences if you are unable to make your Afterpay payments. It's always a good idea to carefully review the terms and conditions of any buy now, pay later scheme and ensure that you are able to meet the payment obligations.
Can Afterpay prevent you from getting a home loan?
Having an Afterpay account (or using any other buy now, pay later service) doesn't mean you won't be eligible for a home loan, especially if you're making your payments on time. However, even if you've managed to keep your Afterpay repayments on time, lenders can still be wary of buy now, pay later services and may wonder why you rely on them, making the loan application a headache.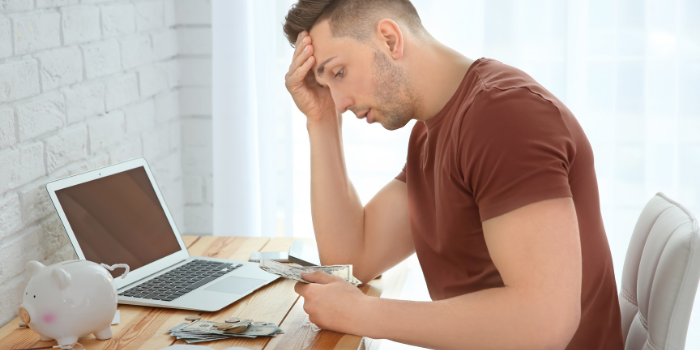 As previously mentioned, these payments can get overwhelming with due dates being tied to each individual Afterpay purchase, so it's easy to lose track and find yourself with Afterpay fees or an outstanding debt that goes to collections. If the latter were to occur, this classifies as negative activity and is when it can directly affect your credit score, having a negative impact on your ability to apply for a home loan.
What alternatives are there to Afterpay?
If you're looking for alternatives to Afterpay BNPL and other BNPL platform, there are several options available to help you manage your finances responsibly. One alternative to improve your cash flow position is to create a budget to save for the things you want. By setting aside money specifically for your desired purchases, you can avoid the need for buy now, pay later schemes.
Here at MyBudget, we can assist you in tailoring your finances to align with your financial situation and personal goals, whether they are short-term or long-term. With our help, you can save for your dream home while also putting money aside for smaller purchases. Additionally, we ensure that your bills and commitments are paid on time, providing financial stability and peace of mind. No more living paycheque to paycheque.
MyBudget has helped over 130,000 Australians live their lives free from money worries and get them out of financial trouble. To get started with your own budget and break free of the buy now pay later cycle, give us a call at 1300 300 922 or enquire online today.
Call 1300 300 922 or get started today
Live your life
free
from money worries
Start today with a FREE no obligation appointment
This article has been prepared for information purposes only, and does not constitute personal financial advice. The information has been prepared without taking into account your personal objectives, financial situation or needs. Before acting on any information in this article you should consider the appropriateness of the information having regard to your objectives, financial situation and needs.