How to save money on household bills
Are you tired of paying too much for your household bills? Do you feel like you're constantly struggling to keep up with all of your monthly expenses? Well, you're not alone. Many people struggle to keep up with the rising costs of living, but there are ways to save money on your bills.
By making a few simple changes, you can save hundreds of dollars a year on your household bills. From your electricity bill to your water bill, there are plenty of ways to cut costs without sacrificing comfort or convenience. In this article, we'll share some ideas to help you save money on your household bills.
How to save money on your electric bill
One of the biggest contributors to high household bills is your electricity costs. To save money on electricity, start by making small changes to your daily habits. Turn off lights and unplug electronics when they're not in use, use energy efficient settings on your washing machine and dishwasher, and switch to energy-efficient light bulbs.
There's also no harm in shopping around for a better price. There are plenty of electricity companies out there, and the chances are that one of them may be able to offer a better deal depending on your situation.
How to save money on your gas bill
A way to save money on your gas bill is to properly insulate your home. Check for any drafts or leaks around windows and doors and seal them up with weather stripping or caulking. You can also add insulation to your attic and walls to keep the heat in during the winter and out during the summer.
Live your life
free
from money worries
Create your own budget plan designed to help you live the life you want
Additionally, you can save money on your energy bill by performing consistent maintenance checks on your heating system. Regularly changing air filters and scheduling yearly maintenance checks can ensure that your system is running efficiently and not wasting energy. You can also consider cutting down on your utility bills by upgrading to a more energy-efficient system. This would of course be likely to require a high upfront cost; but hey, sometimes you've got to spend money to make money.
How to save money on groceries
One of the most consistent ways we've found to save money on grocery bills is to do your grocery shopping online. Shopping online allows you to easily compare prices and take advantage of deals and discounts. You can also create a shopping list and stick to it, avoiding impulse buys and unnecessary items.
You can also either pay a small fee for delivery (sometimes free if your bill is high enough) or you can choose pickup, skip the queue and get all your groceries at your nearest store.
There are plenty of benefits of online grocery shopping. 16, in fact.
How to save money on your mortgage
Mortgage payments have been on every home owner's mind lately, especially with all of the interest rate rises and the mortgage cliff with many mortgages' fixed rate periods coming to an end. This means that now may well be the best time to look at refinancing your mortgage.
Refinancing your mortgage means taking out a new loan to pay off your existing mortgage. This can result in a lower interest rate, which can save you hundreds of dollars, if not thousands of dollars, in monthly repayments over the life of your loan. Our in-house MyBudget Loans team have saved our clients an average of around $7,000 per year by refinancing their mortgages through our trusted third-party lenders.
And if you're looking to save further over the long run, consider making extra monthly payments where possible. For example, using our home loan repayment calculator, if you were to consistently pay an additional $100 per month on a $400,000 mortgage at 5.09% p.a. over 30 years, you would save a total of $42,729 on interest, as well as cutting two years and 10 months worth of mortgage repayments off the life of your loan.
How to save money on your phone bill
One of the biggest household bills that many people face is their phone bill. Fortunately, these monthly payments can also be cut down with enough planning. One option is to consider a family plan, which allows multiple people to share a single plan and split the cost.
Another option is to bundle your phone plan with other services, such as internet or streaming services, which may result in a discounted rate. Additionally, some providers offer special deals or promotions for new customers, so it can be worth shopping around and comparing different options. By taking these steps, you can potentially save money on your monthly bills.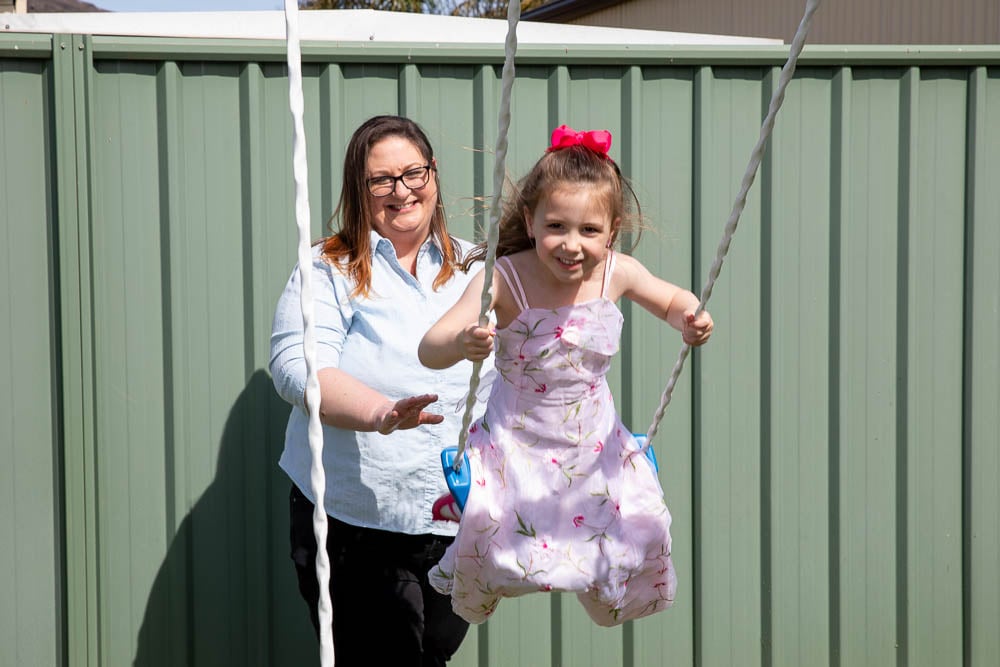 How to save money on your insurances
You may also be able to save money by looking into your insurance policies. It may be time to shop around and consider your needs to ensure you're not paying for anything unnecessary.
Comparison websites can be a great tool to help you find the best deals for home, content, and health insurances. By doing your research, you may be able to find better rates or discounts that can help you save money in the long run.
Another way to reduce your home insurance premium could be to increase the excess, which is the fixed amount you pay towards a claim. And if you have a lot of emergency savings to fall back on, you could also reduce the insurable amount of your contents, just make sure you have enough savings in your emergency fund to cover any potential losses.
And lastly, some insurers offer discounts if you pay annually instead of monthly repayments. While a lump sum may be hard for your budget to swallow, if you are in the position to do so, it may save you some money down the line.
How to save money on other household bills
Sometimes saving money on household expenses simply takes a review of your budget and bank statements in order to identify any areas where you can cut back. One way to do this is by removing any unnecessary expenses or services that you no longer require, such as unused streaming services. Another way is to cut down on any unnecessary discretionary spending, such as your day-to-day spending and looking for cheaper prices on items when shopping around.
MyBudget have helped over 130,000 Australians live their lives free from money worries, all with the power of budgeting. We break all of your expenses down into an easy and automated plan and the clarity provides a great way to see where you can save money. We've helped Australians pay off credit card debt, improve their spending habits and reach their financial goals with effective savings plans.
To learn more, give us a call on 1300 300 922 or enquire online today.
Call 1300 300 922 or get started today
This article has been prepared for information purposes only, and does not constitute personal financial advice. The information has been prepared without taking into account your personal objectives, financial situation or needs. Before acting on any information in this article you should consider the appropriateness of the information having regard to your objectives, financial situation and needs.