Cheap kids school holiday activities to keep the kids entertained on a budget
Do you need some family friendly school holiday ideas that don't stretch the household budget? You're not alone! We could write a long list of school holiday activities, but the holiday periods can be expensive. So, we take a look at some cheap school holiday activities that won't break the bank.
While we're at it, we'll also help you note down a wide range of fun school holiday ideas, discover how much the school holidays are really costing you with our complete guide and help you take control of your spending with MyBudget's Free School Holiday Budget Planner.
It's no holiday for your wallet
The school holidays are an expense that comes around four times a year. Between out-of-school-care, school holiday programs, day camps, excursions and eating you out of house and home, it's easy to bust your budget. The truth is, school holidays are an expensive affair! However, they don't have to be.
And kids' school holiday activities are expenses that tend to be left out of budgets until they come around. Some activities can cost hundreds of dollars, so if you find yourself unprepared for this recurring expense, you need to get crafty.
5 kids school holiday activities during the winter holidays
Build a fort
Do you have a linen cupboard with rows of blankets, pillows and sheets? Take them all out, build a fort and let the kids design it! In addition to being nice and warm, building a fort with kids allows you to relive the magic of childhood innocence. It's one of the most magical rainy day activities you can have.
Cook in the kitchen
Each child is an expensive mouth to feed, so why not make the cooking process a fun activity that you can enjoy together? Letting them be hands-on by making sandwiches, baking cupcakes and (if you're lucky enough) help with the dishes can teach them how to navigate the kitchen while spending quality time together.
FURTHER READING: How to reduce food waste
Play dates
As much as the inner child in us wants to be an unlimited amount of fun for the kids, let's face it, we don't have the same amount of reserved energy as they do. And guaranteed, another parent is feeling the same way. Organising a friend to come over (or better yet, for your child to go over to a friend's house) is a great way to keep them entertained for a day or two.
Bring out the games
Every household has a board game drawer. How long has it been since you've had a Monopoly night? Remember Mouse Trap? Getting the whole family around the dining room table and having a game to play is a great way to put the devices away and engage in some harmless fun.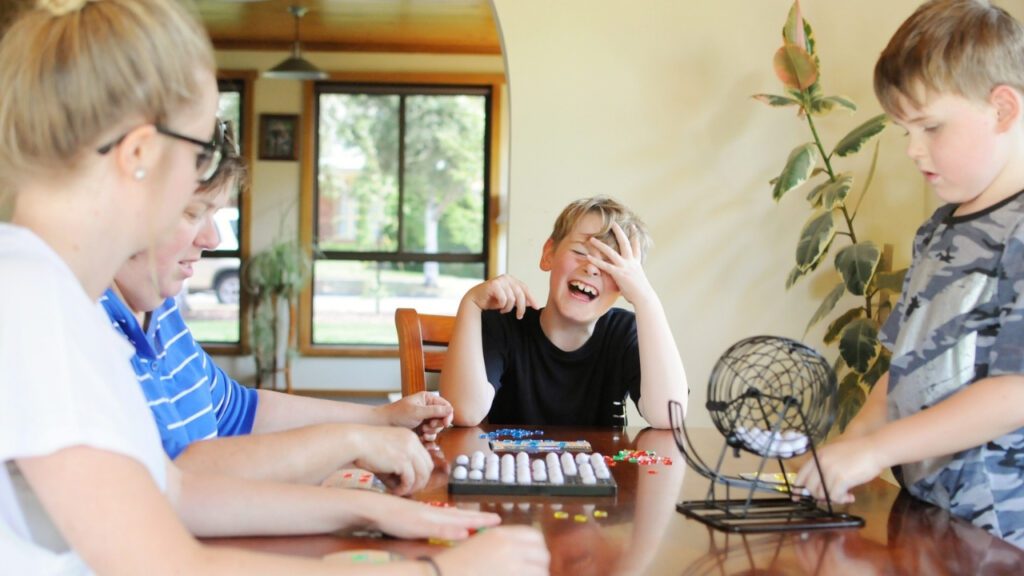 Movie night
Sometimes, nothing's more family friendly than rugging up on the couch and putting on a movie. Any streaming service is bound to have something for the whole family and it is our favourite amongst these fun school holiday activity ideas. Not sure what to watch? A quick flick through Disney+ will put an end to that, there are plenty of hidden treasures in the vault. Just don't forget the popcorn!
5 kids school holiday activities during the summer holidays
Museums
Do you know what museums have? That's right, air conditioning! But in addition to that, museums are one of our favourite kids' summer school holiday activities for kids because it's both fun and educational. Let the children explore history, science and more!
Live your life
free
from money worries
Create your own budget plan designed to help you live the life you want
Public parks
On a nice day, having a picnic at a public park is a wonderful way to spend a day. It's perfect for days out ideas and makes for fun outdoor activities. And between meals, let the kids have fun on a playground on giant swings while you take a seat on a bench and catch your breath.
Get out in the garden
Nothing beats going back to nature and getting your hands dirty. As long as you have plenty of space in the backyard, starting a veggie patch in your backyard is a great way to keep the kids busy while educating them on how to garden and saving money on future grocery bills. No matter how many angles we look at this, there really is no downside to getting the kids in the garden.
The beach
Anyone up for beach cricket? Grab some towels, slip-slop-slap and enjoy a fun day at the beach. This one is always a go-to activity for any summer school holiday period. Or if it's too hot to be under the sun, take the kids to a public pool and get your swimming fixed in that way.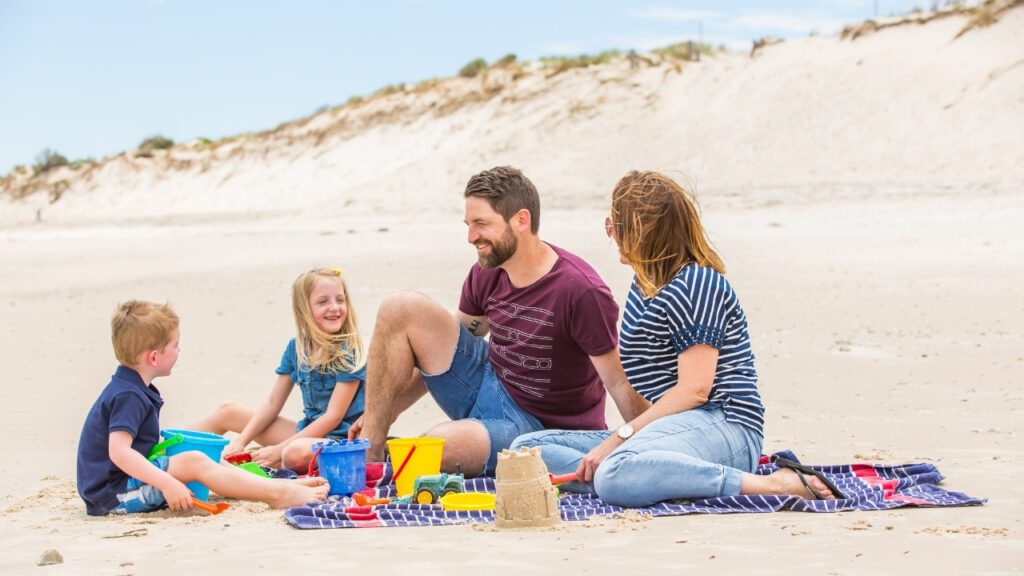 The zoo
Who doesn't love the zoo? Having a day that you can enjoy at your leisure with the entire family and seeing a wide variety of Australian animals is both good old-fashioned holiday fun and educational. Stop and read the descriptions, stay with each exotic animal for 10 minutes and just enjoy everything the zoo has to offer.
But what if it's too hot outside? Well, we have an article for that too with 20 things to do when it's too hot outside!
Budgeting to control the costs of all your kids holiday ideas
Tammy Barton knows the variety of challenges that school holidays and coming up with fun school holiday activities can be. As well as being MyBudget's founder and director, she's a mum to three kids.
"School holiday costs sneak up. My daughter Ellie will go to a day camp or the movies here in South Australia or we'll host a couple of playdates, and suddenly I've spent an extra $100. And that's just for one child."
Tammy continues, "The key to controlling school holiday spending is to create a budget. I like to get the kids involved. I remind my kids that the reason we budget is to make sure that we get to do all the school holiday fun ideas. Sometimes that means having to say no to other things.'
FURTHER READING: The importance of money management for kids
Get your free school holiday budget planner
Not sure where to start with budgeting? MyBudget's School Holiday Budget Calculator is a free budgeting spreadsheet that's easy to use. Enter your details and the calculations are done for you. Save or print it when you've finished.
Parents and kids alike will enjoy planning their weekly kids activities to see how much the school holidays really cost. Check out the free school holiday budget calculator excel spreadsheet on your computer or laptop below.
Click here to download MyBudget's free school holiday budget calculator.
More ways to make your kids school holiday activities budget go further
Think free – Check local guides for free and cheap school holiday activities. Libraries, museums, galleries, parks or good places to start.
Get physical – Bike riding, skateboarding, beach days, park play dates and so on cost nothing or very little, especially if you bring a packed lunch. Don't forget to budget for ice-cream, drinks or other treats.
Staycation – Home can offer loads of adventures, from backyard cricket to board games, from cooking to craft, from movies to making. All of these make for some fun school holiday activities and priceless memories.
Recycle and reuse – Instead of shopping for new school supplies every year, do an audit of your existing supplies to see what you can reuse.
Garage sale – The school holidays are a good time for the kids to go through their old toys and books. Show them how to list their unwanted items online or hold a garage sale.
As we can see, budgeting is important for every aspect of life. Being able to know what you can and can't afford and ensuring that you're still on track to achieve your family's goals. To transform your money and transform your life with a free, no obligation appointment, give MyBudget a call on 1300 300 922 or enquire online today.
Call 1300 300 922 or get started today
This article has been prepared for information purposes only, and does not constitute personal financial advice. The information has been prepared without taking into account your personal objectives, financial situation or needs. Before acting on any information in this article you should consider the appropriateness of the information having regard to your objectives, financial situation and needs.