10 cheap (and easy!) art and craft activities for the school holidays
School holidays, long weekends and (dare we say it) lockdown can leave parents scrambling for activities to keep the kids busy. Fun art and craft activities can be a great solution. As well as helping to while away hours, they can be educational, loads of fun and often require little planning or expense. In fact, a lot of materials can be found around your home.
Parent and kid-friendly
School holidays mean fun! But there's also the challenge of keeping the kids entertained without burning a hole in your pocket. That's why we've pulled together these 10 cheap and easy art and craft ideas. They have been selected with busy parents in mind, for kids aged from four and up.
Worried about the mess? Concerned you may need to supervise every step? We've taken care to include messy and no-mess options. Some activities will need adult involvement, while others need just a little set up. You'll also be pleased to know that a number of these projects could be used to create homemade gifts for birthdays and Christmas. Win-win!
1. Finger paint the masters
If your kids like getting their hands dirty, this is for them! This activity is suitable for younger children or you can challenge older kids to recreate a famous masterpiece (perhaps da Vinci's 'Mona Lisa' or Van Gogh's 'Starry Night'). The principle is that they can only use their hands or materials from around the house. Here's a tutorial to inspire you.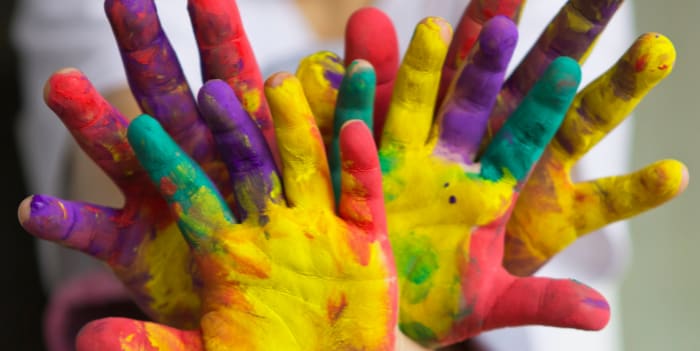 2. Chalk drawing
Chalk is an inexpensive art medium that humans began using tens of thousands of years ago for cave drawings and self-decoration. The best bit is that it washes away easily. Let your kids colour the driveway, footpath or side of the house, then hose it away. Sidewalk chalk is available from Officeworks, Kmart, Woolworths and other retailers.​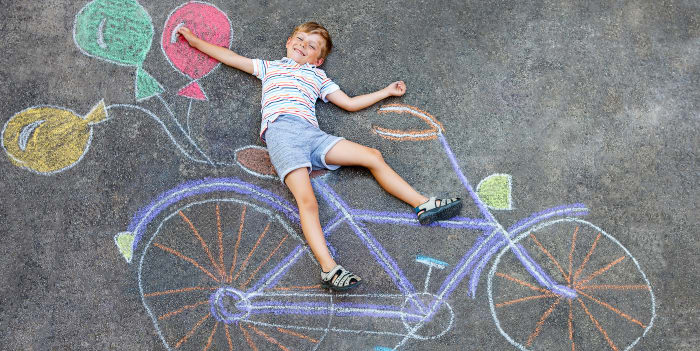 3. Glass painting
Kmart sells this Glass Decorative Paint set. You can then decide what you want to paint and how. Drinking glasses, jars, picture frames, bowls, ceramics, vases, sun catchers, plates, mirrors and anything glass can be customised into art pieces and personalised gifts.​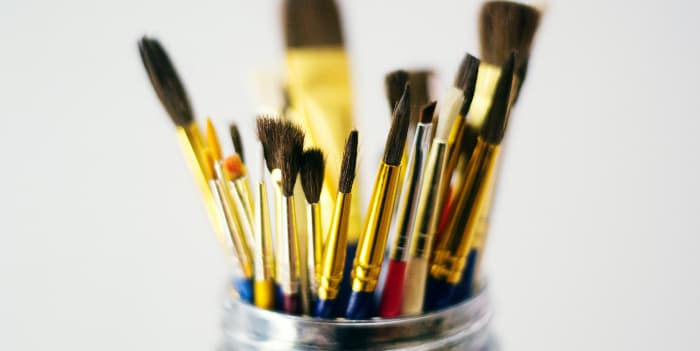 4. Slime
A school holiday craft list would not be complete without homemade slime. Here's a Borax-free recipe and tutorial that kids will love. It will be messy and require an adult, but the smiles on the kids' dials will be worth it.​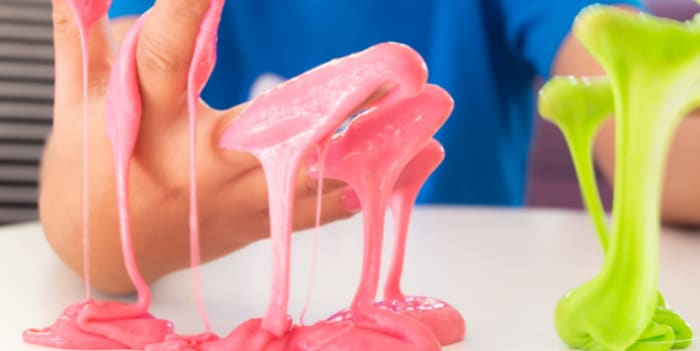 5. Gardening set
This is a great indoor activity that leads to outdoor fun. In this tutorial, kids learn how to make  their own gardening set from plastic milk containers. (Note to parents: the trowell makes a great pooper-scooper!) ​
Live your life
free
from money worries
Create your own budget plan designed to help you live the life you want
6. Paper chains, streamers and banners
Do you have a party coming up? Put the kids in charge of decorations. Using paper, scissors and a glue stick or stapler, your kids can make paper chains, a birthday banner, or crepe paper streamers. These crepe paper packs from Kmart can be transformed into vibrant double-colour streamers. ​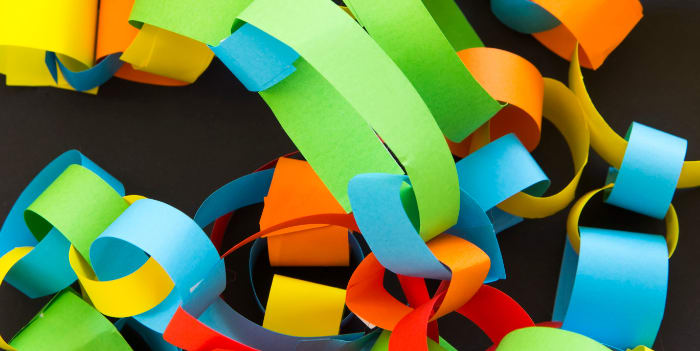 7. Clay play
Grab some buckets of air-dry modelling clay from Kmart in various colours. Then get set to make household items (vases, votive candle holders, cups) or decorative pieces. We love this cute polar bear tutorial.​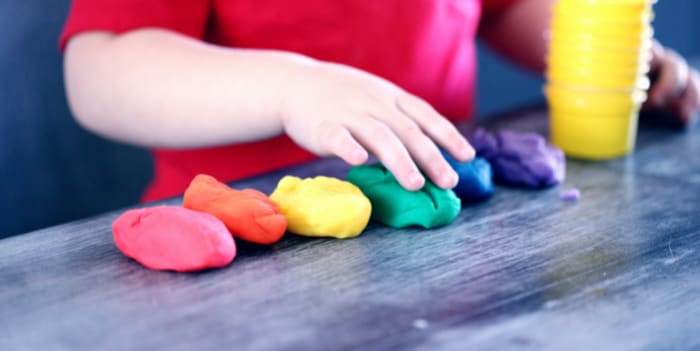 8. 'Forever' flowers
Who needs real flowers when you can make 'forever' flowers? Buy packs of felt sheets or decorative paper from your local craft store (e.g. Spotlight, Lincraft, Riot Art & Craft) or shop online. Here's a tutorial for paper flowers and another for felt flowers. Make sure an adult operates the hot glue gun, if you choose that method.​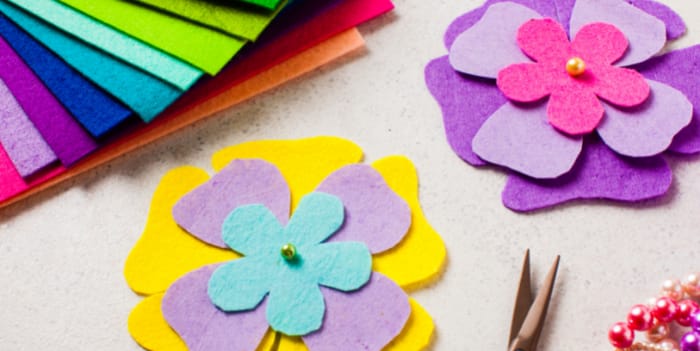 9. Toilet roll crafts
There are endless ways to make things out of toilet rolls. From rockets, to Christmas crackers, to mushroom gardens, to bugs or ninjas. Here are 19 toilet roll craft ideas.​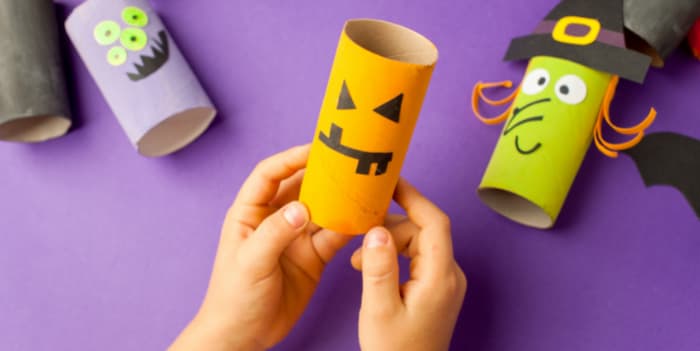 10. Printable activity sheets
Printables don't have to be boring. If you choose ones to match your kids' interests (75 here for you to choose from), they can provide hours of entertainment. Some activity sheets can even be life-changing, like the Money and Me financial education program from MyBudget and Project GenZ.​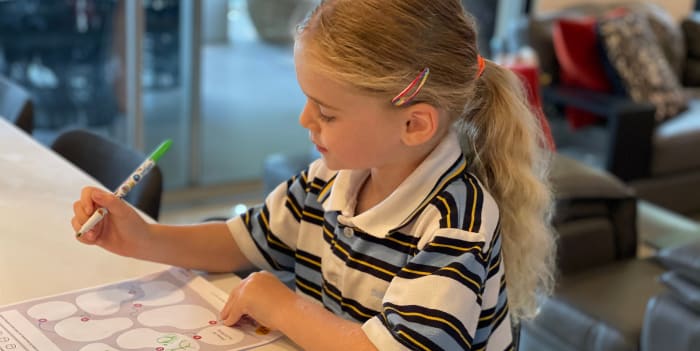 The worry-free way to manage your money
Whatever your money goals, there is a MyBudget solution to help you reach them. Call 1300 300 922 or enquire online to learn more.
Call 1300 300 922 or get started today
This article has been prepared for information purposes only, and does not constitute personal financial advice. The information has been prepared without taking into account your personal objectives, financial situation or needs. Before acting on any information in this article you should consider the appropriateness of the information having regard to your objectives, financial situation and needs.