What to do when you can't pay your bills
When bills pile up, it can feel like an insurmountable task trying to figure out what to do. You could ignore them and hope for the best, but that may not be a wise decision. If you're serious about improving your financial situation, then getting proactive and finding a way to pay off your debt is the first step. This article will focus on strategies to help you when you don't have the means to make your minimum payments for bills like your mortgage and credit card repayments.
Cash flow can be a real challenge, and that's why it can be important to have a personal budget to make sure you meet your financial commitments. But what happens when bills are out of control and there's not enough income or extra money to cover your expenses?
Why are people struggling with money?
People are struggling with money because recent circumstances related to the pandemic have resulted in nationwide economic uncertainty. In an effort to flatten the curve of inflation, the Reserve Bank of Australia (RBA) has implemented consistent interest rate rises across 2022 and 2023, resulting in further cost of living difficulties for home owners across Australia.
In addition, it is possible that some Australians may have developed poor financial habits during the pandemic, as easy access to government support and low interest rates may have encouraged spending and reduced savings.
Australians have been on a financial rollercoaster ride since 2020, ranging from loss of income to government grants, and now with the rising cost of living and interest rate rises. So, it's not hard to imagine that many thought the honeymoon period would've lasted a little longer, not knowing exactly where they sit financially.
However, the effects of the pandemic on individual financial habits vary; we can't generalise the behaviour of all Australians. Although, as living costs surge, along with rising energy bills from utility companies, it is now more important than ever for individuals to review their spending and saving habits, make adjustments as needed and ensure every dollar is accounted for in order to achieve long-term financial stability.
So what happens when bills are out of control and there's not enough income to cover your expenses?
What to do if you can't pay your bills
Whether payday has been delayed, your income is skinnier than expected, or you find yourself facing unexpected bills, if you can't seem to pay all your bills, you're likely asking questions like, "Which should I pay first: my car insurance or mortgage? How will I pay for my kids' hobbies?" Before you start to panic, take a deep breath and keep reading – below we've outlined a series of steps you need to take as soon as possible.
Start by protecting your credit rating
If you're wondering what to do when you are overwhelmed with bills and regular monthly payments, reducing your debt is a good place to start. When asked to prioritise their bills and debts, most people say that their mortgage is their top priority. That may be a good call. Lenders often issue default notices after mortgage payments have been missed for three consecutive months.
But many people don't realise that other creditors (telephone providers, energy companies, credit card providers, rental agencies etc.) may also report defaults when you're unable to pay your bills on time. In fact, some creditors are more likely to report a default than a financial institution.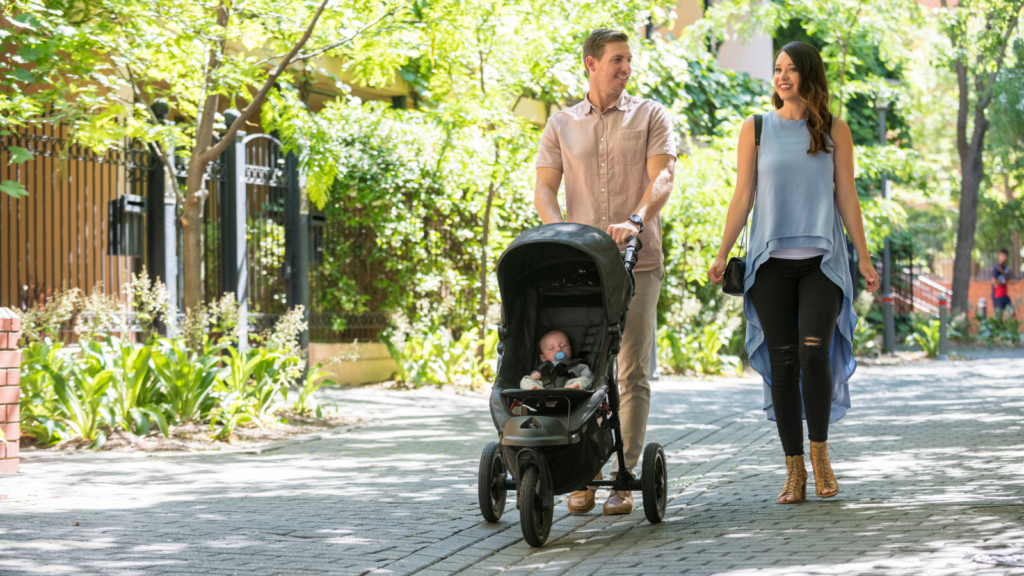 You want to avoid default notices on your credit record — they can result in you being refused credit or missing out on discounted interest rates.
Credit cards are not the answer
When you're experiencing money troubles and your bills are more than your income, the solution for many people is to use their credit card to make ends meet, but that strategy is fraught with danger. If you can't pay your credit card balance in full at the end of each month, interest will be added to the amount you owe by the credit card company — which is the last thing you need when your finances are already stretched. In addition, if you're unable to pay the credit card company on time, this can affect your credit score.
Aside from being one of the top causes of financial stress, credit card debt can hold you back from living the life you want. Credit card debt can limit your options and lead to a snowballing effect, where you're focussing on credit card repayments on top of trying to sort out all your other bills too! If you're trying to regain control of your bills, then avoid the temptation to use credit cards as a "get out of jail free" card.
Take back control of your bills
Even with fluctuating income, it's possible to go from bills that are out of control to managing your money confidently, without needing a credit card or other loans to fall back on. If your bills are more than your income, these five steps will point you towards financial freedom:
1. Take action — now!
If you need help with paying utility bills like energy bills and others like debt payments, then don't hide your head in the sand. Financial problems have a habit of escalating, especially when late payment fees, penalties and reconnection costs are involved. The worst thing you can do is ignore the problem. If your car is going to be repossessed or your electricity cut off, you want to know about it!
Also keep in mind there's only so much information you can read and absorb before you reach the point where taking action is more important to regain control of your finances. When your pile of bills are out of control there's no "one thing" you need to do, instead, you just need to make a start.
2. Create a personal budget
If you're stuck and don't know what to do when you are overwhelmed with bills, then creating a budget is a good place to start. A long-range budget will show you where your money is going and help you take control of your finances. Managing your income is particularly important if your income fluctuates. Having a budget in place will also help you if you need to talk to your creditors about setting up an affordable payment plan.
As you look at your budget, identify areas to cut costs. Many people are surprised by how much money they spend on unnecessary things (coffee, lunches, clothes, magazines, snacks and gadgets etc.). Look for big savings in areas like transportation, accommodation, mobile telephone, pay TV, entertainment and eating out. Lots of little savings can add up to become big savings in the long-run!
3. Create a prioritisation system
If your bills are more than your income, then paying them off could be considered to be at the top of your to-do-list. Ask yourself: What are the most important bills to pay first? What are the essential services? What are the consequences of not paying a bill? For instance, most people understand that it's better to surrender a rental TV than, say, let their home insurance lapse. But it's easy to become confused about your priorities when creditors are chasing you for late payments.
Also think about ways to save money on household bills, such as energy bills and water bills, and potentially cut thousands of dollars from your household expenses. If you haven't compared lenders recently, you should. MyBudget Loans may be able to look into your circumstances and see if there is a better deal and how much you can save on your monthly expenses.
Shop around and look at ways of saving on things like energy bills and phone bills, while also focusing on paying off the most important bills first.
4. Contact your creditors and service providers
As soon as you know that you won't be able to make a minimum payment on time, call the creditor and explain your situation. If your bills are out of control and you need help with paying bills, then be as honest as possible. Speaking with your creditors will help you understand any alternative options you may have as well, such as putting together a flexible repayment plan arrangement to help you get back on your feet.
If you've followed the steps in this article, then you'll also be armed with your personal budget, meaning you'll be able to propose flexible payment options. Most creditors are happy to provide a short payment extension or temporarily reduced payments on expenses to your repayment options like credit card bills for a short time period through their financial hardship programs, but each creditor is different. Some will even grant you a moratorium (a payment holiday) while you get back on your feet. Also ask about the company's financial hardship policy to see if there's any other flexibility with your payments in a payment plan.
The earlier you acknowledge that your bills are getting out of control, the more you'll know about the payment options available to you and the better chance you'll have of avoiding receiving a demand for payment, having your debts go to debt collectors, or even bankruptcy and other insolvency options.
5. Seek help
Still unsure of what to do when you are overwhelmed with unpaid bills? Worried about debt collectors? We don't want you to feel stuck thinking "My bills are more than my income – what should I do?". Instead, we want you to feel empowered and on top of your money.
Sometimes a fresh set of eyes will help you to see your finances from a new perspective. Seeking a financial counsellor can help to answer those more difficult questions around financial difficulty and legal advice. But if you're in need of a more grassroots solution, good money management always comes back to budgeting and the team at MyBudget would love to help.
If your bills are out of control and you're ready to make a positive change to your money management and live with greater financial confidence, then get in touch with a MyBudget team member today.
Call 1300 300 922 for a quick chat with one of our friendly money coaches and to book your free budget appointment or enquire online.
Call 1300 300 922 or get started today
This article has been prepared for information purposes only, and does not constitute personal financial advice. The information has been prepared without taking into account your personal objectives, financial situation or needs. Before acting on any information in this article you should consider the appropriateness of the information having regard to your objectives, financial situation and needs.