How to do Valentine's Day on a budget – 6 cheap Valentine's Day ideas
If you're worried about how to do Valentine's Day on a budget, here's some cheap Valentine's Day ideas that will give you and your partner some romance.
With Valentine's Day fast approaching, you may be a bit worried about how you can be romantic without spending money. The truth is, spending every last cent you have on your partner doesn't necessarily make Valentine's Day any more romantic, meaningful or even special.
In this article, we share 6 cheap Valentine's Day ideas that will show you how to do Valentine's Day on a budget and prove it's possible to share cheap but thoughtful Valentine's gifts that don't break the bank.
How to make Valentine's Day special without spending much money
When buying gifts, make sure you stick to your budget
It's okay to spend on Valentine's gifts even if money is in short supply. You just need to be careful by setting a limit on your spending. It's extremely easy to get carried away, especially if you're trying to impress. There's also plenty of cheap but thoughtful Valentine's gifts that won't go over your budget, so try and get creative.
Once you've set your limit, stick to it. Under no circumstances should you spend more than you can afford. Keep the massive mortgage, car loan or credit card debts front of mind if you're tempted to splash out.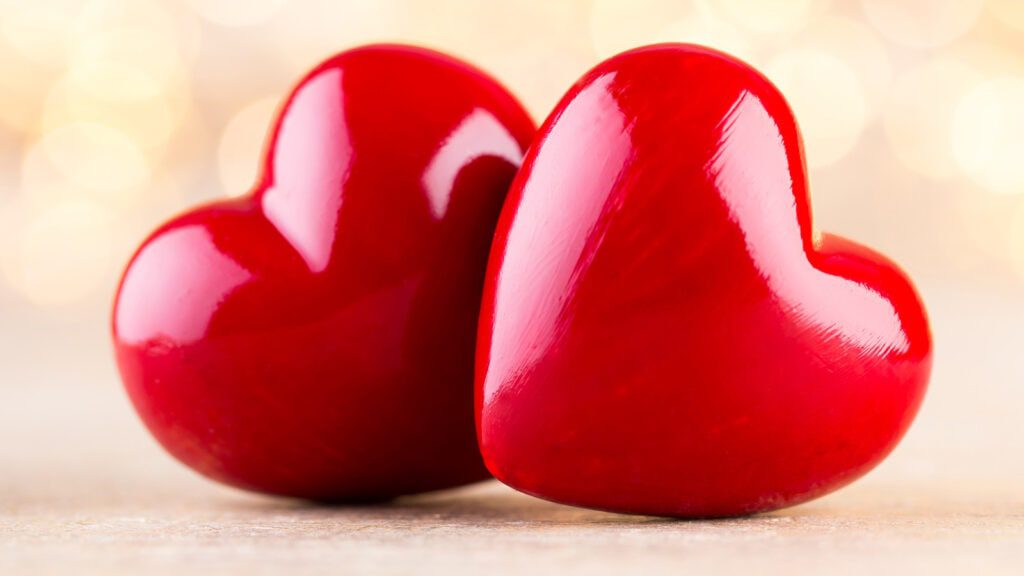 Another trick is to go shopping together as a couple. Pool your money for a cheap but thoughtful Valentine gift that excites both of you. You can even get something your home really needs — just remember to keep the gifts focused on each other to keep the romance going.
There are plenty of ways to show someone how much you love them without buying sparkling gems, gold rings or designer watches. What really matters is where your heart is and how you go about showing that.
Don't buy the gold-wrapped, ribbon-tied, themed chocolate
A lot of luxury confectionery companies produce Valentine's Day themed chocolates. Charging for Valentine's themed chocolates at a premium price point will see their profit margins soar sky high.
But there's no need to buy the most expensive, luxurious, Valentine's-themed chocolates from Haigh's or Godiva's. If you're trying to save, there's nothing wrong with regular sweets to whet the appetite.
If you're looking for creative things to do this Valentine's Day, add a personal touch by wrapping it in paper you've made yourself. Make your own Valentine's Day card with personalised notes. A personal, heartfelt statement is far more romantic than a generic, cookie-cutter one that's already been printed on thousands of other cards.
Live your life
free
from money worries
Create your own budget plan designed to help you live the life you want
Buy a potted plant rather than cut flowers
Buying freshly cut flowers from flower shops on any day of the year is expensive and Valentine's Day is no exception. The thing is, cut beautiful flowers just don't last. Before long, they're withering and dying, even if you get them into a vase of water fast.
Buying a potted plant is a cheap Valentine's Day idea but no less beautiful option. And depending on your partner's tastes, a potted plant could be even more attractive. The best part is, a potted plant can last a long, long time if you take care of it – much like your romance!
Prepare a fancy dinner yourself and serve it by candlelight
Preparing a delicious meal takes time, effort, energy and skill. It's the grandest of grand gestures. Who needs a restaurant serving meals at $500 per head when you're at home making a meal with a little bit of love?
If you're struggling for gift ideas on how to do Valentine's Day on a budget, cooking a romantic dinner yourself can be a great way to save money while also keeping the romance strong.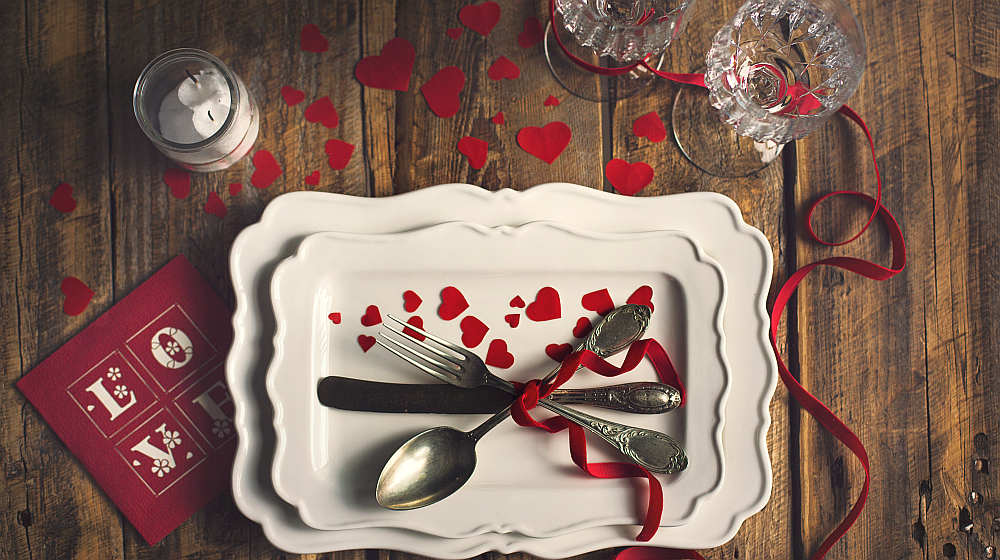 Once you've prepared your meal and set the table, light those candles. Dim the lights or just turn them off completely (whatever you prefer!).
Focus on each other
Make sure your smartphones are off. Turn off any other beeping gadgets that try to draw you down the social media rabbit hole. Don't talk about kids, don't talk about work or ANYTHING that's going to take you out of this special moment; this is your quality time. Focus on each other and share your love language.
Stay at home for the post-dinner entertainment
Going to the theatre, a concert or even the local cinema on Valentine's Day evening will hurt your wallet. These aren't necessarily cheap Valentine's Day ideas, and with everyone out to celebrate on the same night, bumping shoulders with hordes of other couples isn't necessarily romantic either.
Spending Valentine's Day evening at home is significantly more cost-effective and possibly more fun. Have kids? Send them to their grandparents' place so you can have the night to yourselves. Babysitting by loving family members should be free.
With an evening free to yourselves, you can now do what you like. If you both like music, turn on a recording of your favourite concerts and enjoy them without disruption. If you're into movies, catch the latest streaming blockbuster. Or even put on an older romantic classic like When Harry Met Sally, Pretty Woman or The Princess Bride. Your pick.
There's a number of creative things to do for Valentine's Day, and all go well with a mug of hot chocolate. Just don't forget to keep the lights dimmed to keep things romantic.
But Valentine's Day in Australia is in the middle of summer
True, you may not be able to go out much if the temperature gauge is pushing 35+ degrees, so it may be best to focus on what you can do indoors (with the air conditioner on). Watching some romantic movies while sharing a bottle of wine and a box of chocolates could be the perfect gift (who doesn't love a good movie night?). You can enjoy these sweet treats and affordable gifts whilst spending some quality one-on-one time pouring over old photo albums. Or you can set up a scavenger hunt with homemade gifts around the house. It's time to get creative.
Remember, Valentine's Day isn't about how much you spend
The key to a memorable Valentine's Day isn't how much you spend, it's about how much heart you put into it. As we've listed above, there's a number of cheap but thoughtful Valentine's gifts you can share with your partner. Instead of spending big, show you care by planning and preparing well in advance. Engage your partner in what's meaningful to both of you.
There's a range of creative things to do for Valentine's Day that can help if you're ever wondering how to do Valentine's Day on a budget.
Keep our tips in mind and you'll have an amazingly romantic Valentine's Day — without breaking the bank!
If you've read these tips but are still finding it hard to know how to do valentine's day on a budget, we're here to help. Call 1300 300 922 or enquire online to get started today.
Call 1300 300 922 or get started today
This article has been prepared for information purposes only, and does not constitute personal financial advice. The information has been prepared without taking into account your personal objectives, financial situation or needs. Before acting on any information in this article you should consider the appropriateness of the information having regard to your objectives, financial situation and needs.