Want to know how to stress less about money? My Budget success story Alyssa and Pete share what they've learnt
Brisbane couple Alyssa and Pete were dealing with the stress of raising a young family, and being tired of paying bills and never getting ahead. But in a couple of years, they turned all that around. You can learn to control your finances just like they did. This is Alyssa and Pete's journey of going from unmanageable debt to learning how to stress less about money.
Alyssa is the global director of information strategy for a software company, and travels the world for her job. Pete works at a golf shop and holds down the fort at home. When they're not juggling work, they're juggling three cute kids: Jemima (7), Hamish (5) and Lulu (3).
Like a lot of working couples, when it comes to the house, Alyssa and Pete divide the duties between them. Pete handles the housework kids while, between work trips, Alyssa takes care of the cooking and paying the bills.
Alyssa and Pete were tired of paying bills that felt never-ending
The challenge of having three kids and busy jobs is that things can easily fall through the cracks and debt can quickly become unmanageable debt. Rather than planning out their money, Alyssa and Pete found themselves, like most people, reacting to bills as they arrived. Instead of getting ahead, they found themselves overspending little by little.
Despite having good household income, it got to the point that their credit cards were becoming unmanageable and they were tired of paying bills that were coming in quicker than they could pay them off.
Money problems were fast becoming relationships problems
"We had no family life at all because we were both working so hard to try to beat the anxiety," Alyssa explains. "We figured the harder we worked, the better we would be. But because we didn't have any oversight or control of our finances, it didn't matter how hard we worked."
Not surprisingly, it caused tension in their marriage. Pete adds, "It didn't take much to set off a bit of a tizz around the house… because we were living on such a knife edge, it didn't take much to set things off."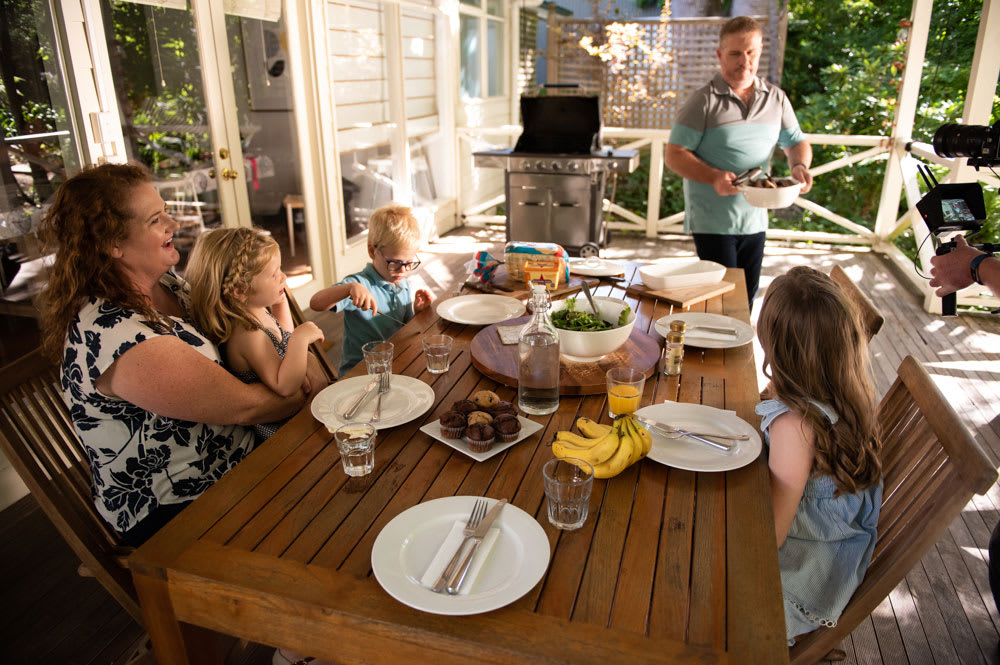 What do you do when you're tired of feeling stressed, don't know how to control your finances, and fighting about money?
Looking at their bank accounts one day, Alyssa decided that enough was enough. She was tired of robbing Peter to pay Paul. Tired of feeling stressed every time a new bill arrived. Tired of having no savings. Tired of fighting about money. Tired of feeling tired. She was desperate for a solution to find out how to stress less about money, and resolve their currently unmanageable debt situation.
She picked up the phone and called MyBudget.
"The initial phone call was free," says Alyssa, "And that relief I felt when I hung up the phone… I knew there was a plan. For a free phone call, that's a pretty good feeling."
Start today with a
FREE no obligation appointment.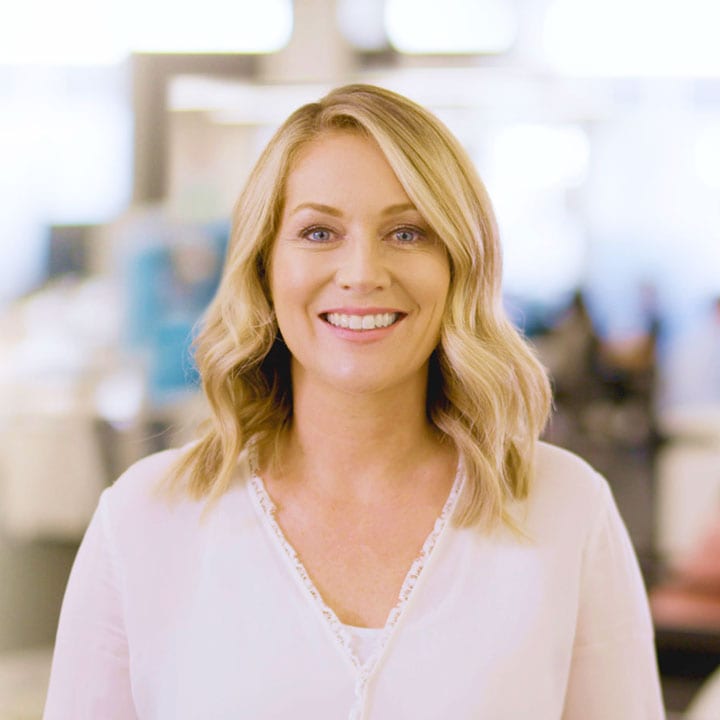 That one phone call was the start of understanding how to stress less about money
MyBudget helped Alyssa and Pete create a detailed budget that provided them with complete visibility of their financial situation. It included all of their bills and income for the next 12-months, from petrol to Christmas presents. Suddenly, they could see exactly where their money was going, and this was the first step to understanding how to stress less about money: knowledge was power. At the same time, their MyBudget money expert was able to show them how to make the most of their income to pay off their debts faster and start building up savings.
"It's a great feeling to know when you get out of bed in the morning, that you're actually going to achieve something," says Pete "In just three years, we've paid off nearly all of our debt," adds Alyssa.
MyBudget has helped Alyssa and Pete learn how to stress less about money
MyBudget helps Alyssa and Pete stay on track by paying their bills for them directly from their budget, setting aside money for savings and future bills, and making sure they always have enough money in the bank for living expenses.
"The money that we earn is our money now," says Alyssa with a smile. "The money we were paying off credit cards and loans, we can now spend on much more interesting things, like holidays and stuff for the family."
But is MyBudget expensive? Alyssa answers, "The value we get from MyBudget is incredible. I use the app on almost a daily basis and, if I need more support, I chat to one of the MyBudget consultants, who are completely amazing. People ask us all the time what kind of fees we pay and my answer is I honestly don't notice because we've never had so much money."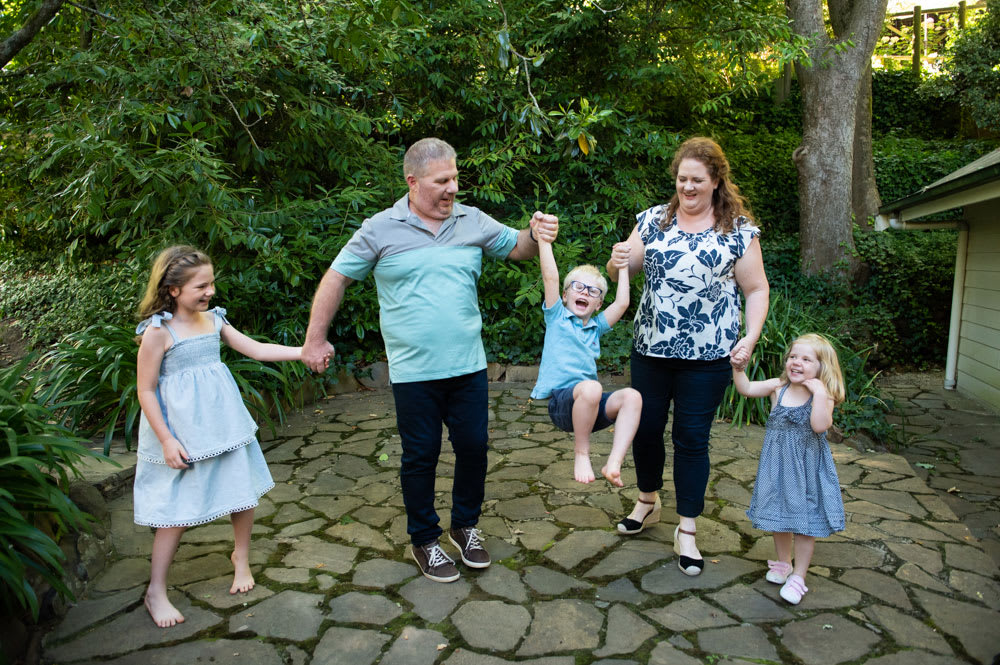 Pete points out that the value of having control of your finances goes well beyond money. "Now that we're not living in a house full of stress, it's great how things have blossomed. Our relationship is better, the kids are happier and everything is a lot more stable."
Alyssa agrees, "To see our children so happy and enjoying the things they love is the most rewarding thing we can give them. We genuinely have MyBudget to thank for that."
Learn how to stress less about money just like Alyssa and Pete
Need help with unmanageable debts? Want to learn how to stress less about money? Take the worry out of money? If you want to learn how to control your money better, now is the time, and there has never been a more important or a better investment in your future.
MyBudget can help you achieve your financial goals faster. Get a fully customised FREE budget plan that shows what you can achieve with your money for the next 12 months and beyond. It's yours to keep and there's no pressure to join.
Call 1300 300 922 or get started today
---
Read more MyBudget client stories, learn about budgeting, download our free budget template, discover how MyBudget works, sign up for money tips on the MyBudget Blog or follow MyBudget on Facebook.
This article has been prepared for information purposes only, and does not constitute personal financial advice. The information has been prepared without taking into account your personal objectives, financial situation or needs. Before acting on any information in this article you should consider the appropriateness of the information having regard to your objectives, financial situation and needs.
All customised budgets and consultations with money experts are subject to MyBudget's qualification criteria. We recommend that you read and consider our Product Disclosure Statement.