How do you plan financially for the new year?
The New Year is the perfect time to put you and your new year financial goals to the forefront. Planning for the year to come doesn't have to be complicated, it's as simple as creating a personal budget. And yet, the post-Christmas debt may have complicated matters, so we'll be sharing a few tips on how to plan financially for the new year and set the next 12 months on the right track.
How can I prepare for a successful new year?
Planning ahead is key when preparing for a new year. A new year is a new opportunity, so having a plan in place before the countdown begins will put you in the best possible position. Before we talk about your dreams, let's talk about your money.
When your money is working properly it does three important jobs for you. Firstly, it pays for your day-to-day expenses. Secondly, it provides a safety net. Lastly, it helps you achieve your financial resolutions. Below are five steps to help you prepare for the new year.
Set financial goals
Setting financial goals for the new year is a great way to plan ahead and determine how you want to allocate your money. This could be anything from paying down debt, to improving your credit score and ultimately, saving for a house deposit.
However, it's easy to get overwhelmed if you just set one or two big goals. Instead, consider breaking them down into smaller achievable steps, such as paying off credit card debt A by March, credit card debt B by May, have 50% of your house deposit by August and then 100% by the end of the year. You can even start thinking about your long-term financial goals by looking at your retirement plan, working towards what a comfortable life after work scenario looks like. It's never too early to start saving for retirement.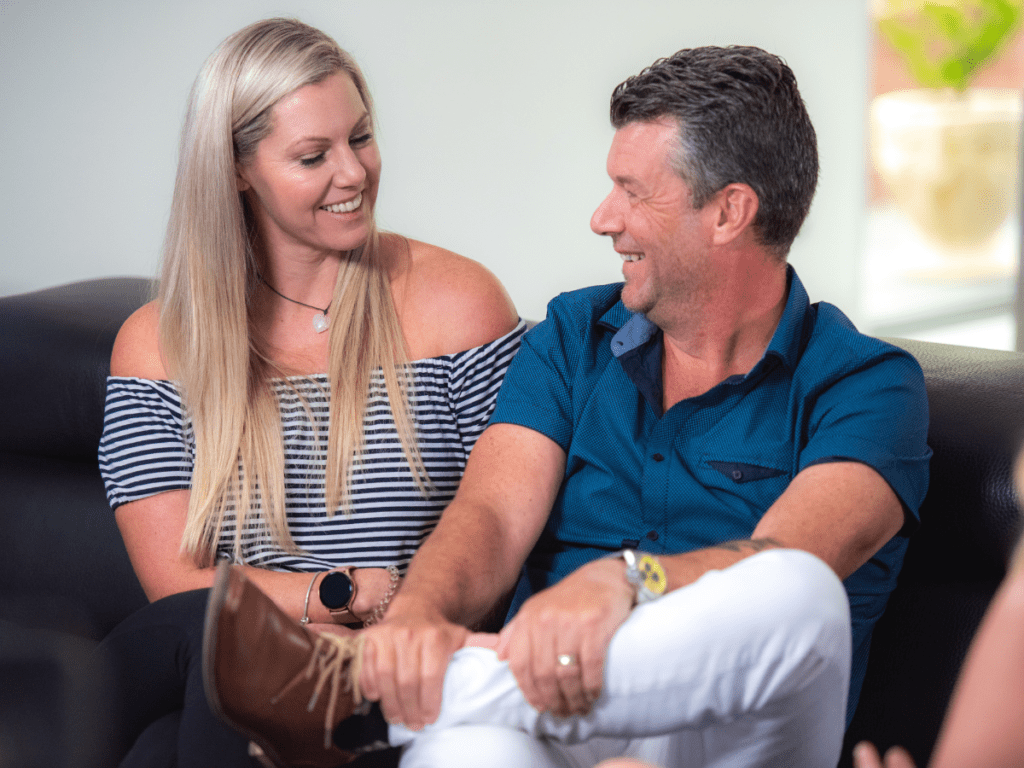 By breaking up your larger goal into small actionable steps, it will be easier to set deadlines throughout the year that will help keep you on track with achieving what you have set out to accomplish. Having measurable progress will also give you an extra boost of motivation and financial security!
By setting financial goals for yourself in the new year, it puts you on the right path towards taking control of your finances and reaching whatever life goal it is that you have set. It's easy to get side-tracked when you're not working towards your financial health; just like your general health, mental health and fitness goals, when it comes to financial goals, the key is to repeat good habits while eliminating the bad habits.
Create a budget
In order to achieve your new year financial goals you've just set, you'll need to create a budget and understand your cash flow. A budget is the best way to know exactly where your money is going, pay your bills on time and make your money work for you.
By calculating your income and required/everyday expenses, you'll be able to see how much surplus you'll have by the end of it. It's important to give every dollar a job so that you don't get tempted to fall back to old spending habits by using much of your surplus on things you don't need and instead, put that towards your future goals and improving your financial plan.
When there's no money left for dreaming, that's when life can slide into a game of status quo. Two steps forward, two steps back. Just getting by. Existing. A budget helps you to work towards your goals to live the life you want to live.
Live your life
free
from money worries
Create your own budget plan designed to help you live the life you want
Set up an emergency fund
Having an emergency fund tucked away for a rainy day as a separate savings pocket helps for when unexpected expenses come up. There's nothing worse than having to dip into your holiday savings plan in order to pay an insurance excess; that's not what that money was supposed to be for.
Having to use your savings for these types of payments can be deflating and can cause you to lose motivation. That's why having an emergency fund can help you cover life's what-if moments while you continue to save for that dream home of yours.
Pay down your debt
Debt, especially debt with high interest rates, can really get in the way of achieving your financial goals. Paying the minimum debt payments on high interest credit card debt can have you going around in circles, not making any progress and ultimately leave you right where you started.
This can be ultimately detrimental to reaching your financial goals as without a debt management strategy, you may find yourself not making any progress and not improving your credit score. There are also ways to make paying off debt simpler; if you're finding yourself with too many personal loans and credit cards, a consolidation loan or balance transfer credit card may be the answer. Or, did you know that you may be able to refinance your mortgage whilst using some of your equity to absorb your personal debt?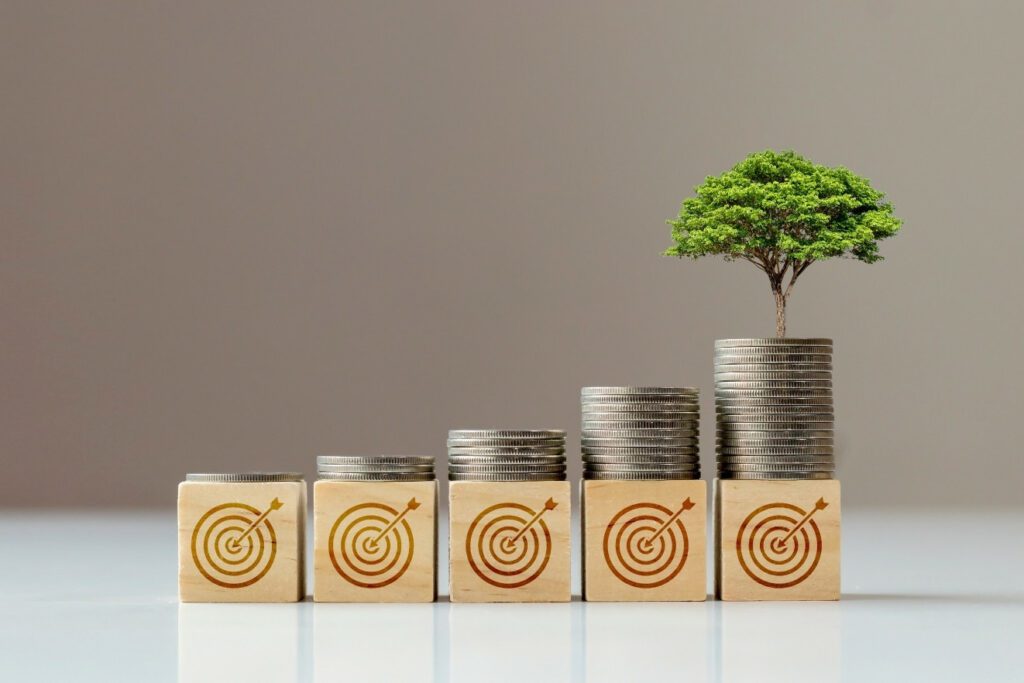 Knowing how to get out of debt is half the battle. Putting together and actioning a plan is the other half. At MyBudget, we've helped over 130,000 Australians live their lives free from money worries. Looking at every credit card balance on your credit card bills can be daunting; MyBudget may even be able to contact creditors and credit card issuers and set up payment arrangements to suit your budget.
Assign each dollar a job by automating your finances
Automating your finances gives you the freedom of being able to sit back and relax while your budget does all the work. By knowing when one of your credit cards will be paid off, you should be able to automatically rollover those dedicated funds towards the next debt, inevitably improving your credit score in the process.
Once you've paid off all of your debt, not only should you celebrate (because you'd have certainly earned it), but you can then rollover all of your excess funds towards your savings goals.
Ensuring that you assign each dollar a job is the secret to financial success. When you have excess money not going towards paying off personal debt or building towards your intended financial life, it makes it easier for that dollar to go to waste on something that is not important to your long-term success. It's not about how much you earn but rather, how you assign what you are earning.
Start saving money
With every dollar not assigned towards achieving your financial goals, your new year's financial resolutions are getting harder and harder to achieve. Here at MyBudget, we'll sit down with you to understand your personal circumstances and your future goals, mapping out a path to achieve them.
You can track both your finances and cash flow with our MyBudget budgeting app, and we're always a phone call away for assistance.
To get started with a free appointment, call MyBudget today on 1300 300 922 or enquire online.
Call 1300 300 922 or get started today
This article has been prepared for information purposes only, and does not constitute personal financial advice. The information has been prepared without taking into account your personal objectives, financial situation or needs. Before acting on any information in this article you should consider the appropriateness of the information having regard to your objectives, financial situation and needs.