16 benefits of online grocery shopping
Grocery shopping can be a time-consuming, stressful task. You have to make your shopping list, drive to the store, find good parking spaces, walk the aisles for what you need, wait in the checkout line and then lug all your bags home. Online grocery shopping is becoming increasingly popular as it saves time and effort. In this article we will explore the benefits of online grocery shopping and how to get started on your online grocery journey.
More and more busy families are taking advantage of online grocery shopping each day. Not only does it save money with sales and discounts, but also it provides convenience and security when you're not able to make it to the store yourself. Below, personal budgeting expert and MyBudget founder Tammy Barton shares 16 benefits of online grocery shopping, and demonstrates why buying your groceries online might save you money and time.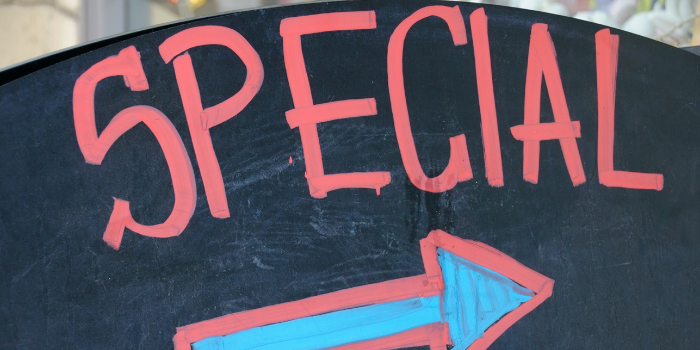 What is online grocery shopping?
Online grocery shopping is an increasingly popular way for people to do their grocery shopping, especially since the COVID-19 pandemic. This method of shopping allows shoppers to order groceries from the comfort of their own home instead of going to the store and buying grocery items in person.
Customers are able to select items online and set up a delivery date or arrange for pick-up. In addition, online grocery stores often offer competitive prices, discounts, and promotions that are not available in traditional stores.
Is online grocery shopping cheaper?
Shopping online can save time, money, and even provide convenience if someone is disabled or unable to go out to shop. In addition, another advantage of online grocery shopping is that it may offer cheaper prices due to the discounts that many other online stores offer.
Compared to buying groceries at the physical store, it is easier to compare prices when shopping online and benefit from the latest offers. However, you will have to factor in additional delivery fees or the price of petrol on pick-up, but if you keep an eye out for sales and strategically buy in bulk where viable, you can certainly come out at a net positive.
16 benefits of online grocery shopping
The advantage of online grocery shopping is clear. I'm spending less money, saving time and, best of all, doing it from the comfort of my couch. Here are 16 easy ways to save money on groceries by shopping online:
Convenience
One of the biggest benefits of online grocery shopping is the convenience that comes with it. Online supermarkets are always open, and there's no need to leave the house of worry about finding a parking spot at the grocery store.
You can get your groceries done after you've put the kids to bed with your laptop on your lap and Friends playing on the TV in the background.
Easy price value comparison
No more flipping through multiple catalogues to find the best prices. Shopping online allows you to easily compare prices between grocery stores. And if you're inclined to stick with your favourite online store, you can still compare a variety of different quality products and brands.
That way, you don't have to waste time trying to find the best deal in-store; the website will do the work for you.
List of specials
No more having to keep an eye out and check each and every yellow special price tag. When doing your grocery shopping online, you can simply click on the specials tab to show every item on sale, or search in the specials tab for a specific item. It doesn't get any simpler than that!
Save time
As mentioned above, online grocery shopping is a precious time saver compared to going into a physical store or even a pickup option because there isn't any prep work involved (i.e. stocking up). You simply log in, click what items you need, and check out right then and there without having to wait in line or walk through every aisle looking for something specific.
You'll be saving so much thyme… sorry, couldn't resist.
Special deals & member discounts
Oftentimes, grocery stores offer appealing discounts and special offers on certain items or complimentary products with large purchase orders when shoppers opt-in for deliveries or create an account on their web platforms. This can end up saving people extra money both regularly and occasionally!
So, always keep an eye out for deals as many online grocery services are almost always budding to be competitive.
Online coupons
Speaking of coupons, you can easily find coupons online in order to shave a few dollars off the top. Consider using the free plugin Honey which will automatically test and filter all possible coupon codes in order to find the best valued coupon and apply it to your order. And if there are no applicable coupons, that's OK, but at least you know and won't be left wondering.
Avoid impulse buying
Shopping online can help avoid impulsive purchases, as it's much easier to stick to a grocery list that way instead of going into the store with no plan. Plus, most grocery websites will also let you save items in an online cart so you can come back later on to make sure you really want them before placing an order.
Easier Meal Planning
With the help of grocery delivery services, planning meals is a breeze! When you're shopping, you can easily view your virtual shopping cart and build out meal plans without ever leaving your house. Additionally, many stores also offer meal kits tailored to specific diets so that all you have to do is follow the directions provided for each dish.
When you're doing your grocery shopping from the comfort of your own home, you can also easily check the fridge and pantry to see if you're almost out of anything, and then pop it into the online shopping cart.
Budget friendly
Similar to reducing impulse spending, online grocery shopping allows you to ensure you're keeping to your regular grocery budget. When shopping in-store, you're needing to constantly add and subtract the prices of items on a calculator (and we all know how easy it is to make a mistake or accidentally delete your running total). Shopping online helps you to keep that running tally in mind. It also allows you to more conveniently check the price per unit, ensuring that you're getting your money's worth.
And if you go over budget, you can just as easily go back and reduce/remove items where necessary. No more checkout shock!
Eco-friendly
Shopping online eliminates the environmental costs associated with brick & mortar stores. These costs can include fuel consumption due to transportation by distribution companies to multiple branches, electricity usage related to operation of larger buildings & equipment responsible for illuminating them. In addition, most online retailers' delivery schedules batch deliveries, helping to cut down on carbon footprint even further.
Improved Accessibility
For those with busy schedules or physical disabilities that make it difficult for them to get around in normal retail setups, online grocery shopping is an ideal way to get essential household items without having any issues navigating through grocery store aisles or carrying heavy bags around with them. Online grocers provide an added level of accessibility that makes it easy for everyone to enjoy convenient access to grocery stores and food they need quickly and easily.
Previously purchased items
Have you ever been doing your grocery shopping and your mind goes back to that special marinade you bought three months ago but, for the life of you, you can't remember what brand it was? Or gone to the checkout and feel like you've forgotten to grab an item that you tend to buy regularly? I know I certainly have!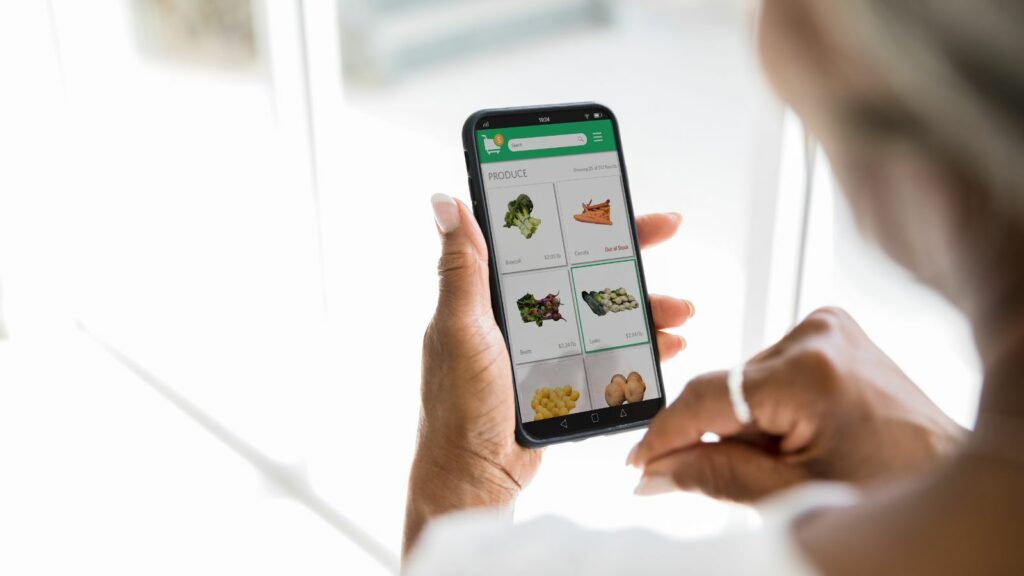 Well, online grocery stores allow you to look back at your previously purchased items and add them to your trolley right then and there. You can rest easy now knowing you'll never forget your favourite fresh products again.
Flexible delivery options
For the modern family, it can be hard to find a convenient time where someone is sure to be home. Many online grocery deliveries can be scheduled at a wide range of delivery time, from early morning to late at night. Delivery days are also seven days a week (excluding public holidays), so it's easy to schedule in your weekly grocery deliveries ahead of time.
No more heavy lifting
This is my personal favourite benefit of grocery delivery services! Gone are the days of lugging your heavy bags into the boot of your car, only to get home and then have to heave them out and inside onto the kitchen bench. In my past experiences, delivery drivers tend to be very helpful and can even bring them inside for you.
Substitutions are charged at the lower of the original or the substitute price
Sometimes items that are listed to be in stock when they're not. It can be frustrating but understandable considering the amount of stock and brands warehouses need to keep track of. Substitutions are inevitable, but you'll never pay more than the original item you selected as you can opt in to have the item substituted for something similar of either equal or greater value at no additional cost.
You can usually try it for free
One of the best benefits of online grocery shopping is that you can usually try it for free. Grocery companies are also noticing the convenient online shopping experience customers are having when doing their grocery shopping online and to encourage this, you can usually pay nothing for your first-time delivery.
How to buy groceries online in Australia
Whether Coles is your preferred grocery chain, you're wild for Woolworths, or if Aldi is your jam, the pros and cons of online grocery shopping differ slightly when you switch to shopping online. Aldi, for example, doesn't support online shopping yet. Coles and Woolworths have great websites, but their layout is different. Take a look for yourself and see if you like the layout of the site before you start your shop. Once you've loaded in a shopping list, it can be annoying to swap stores.
Need help budgeting for groceries and other household expenses?
The cost of living here in Australia seems to be getting more and more challenging with each passing day. If you're in need of help with budgeting, MyBudget's caring budgeting specialists can show you how to save money on groceries and help you identify the gaps in your budget.
MyBudget has helped over 130,000 live their lives free from money worries. To book your free appointment, give us a call on 1300 300 922 or enquire online today.
Call 1300 300 922 or get started today
Live your life
free
from money worries
Create your own budget plan designed to help you live the life you want
This article has been prepared for information purposes only, and does not constitute personal financial advice. The information has been prepared without taking into account your personal objectives, financial situation or needs. Before acting on any information in this article you should consider the appropriateness of the information having regard to your objectives, financial situation and needs.