Budget gift ideas for Christmas, birthdays and every occasion
Is gift-giving stretching your budget? Are you looking for some affordable budget gift ideas that are fun and thoughtful? We've put together a BUMPER list of 50+ gift ideas for every budget that your friends, family, co-workers and kids are guaranteed to love. We've included wedding gift ideas, baby shower gifts, Christmas present ideas, birthdays and homemade gifts that show how much you care.
What makes for a good gift?
First of all, great gifts don't need to be expensive to be thoughtful. In fact, many people prefer gifts that cost nothing, such as lending a helping hand or making something for them. Marriage counsellor and author Dr Gary Chapman coined the term 'love languages' after defining five different ways people feel loved. 'Receiving gifts' is just one of them.
Usefulness is another factor that can define the perfect gift. The colleague who buys coffee every morning is the perfect candidate for a reusable keep-cup. The friend who keeps losing her keys is calling for a personalised key ring with their name and phone number on it.
Creativity is yet another hallmark of a thoughtful gift, especially so in this age of mass manufacturing. As well as being unique, crafted and other handmade gifts show that the giver has contributed the most valuable resource of all: their time.
Gift giving adds up
Humans have been giving each other gifts for thousands of years. There is little doubt of its social importance. Gift-giving is a ritual that represents community, sharing and reciprocity. But it can also stretch your budget!
Birthdays, Christmas, weddings, baby showers, anniversaries, engagements, Mother's Day, Father's Day… It all adds up. Barely a month goes by without needing to buy someone a gift.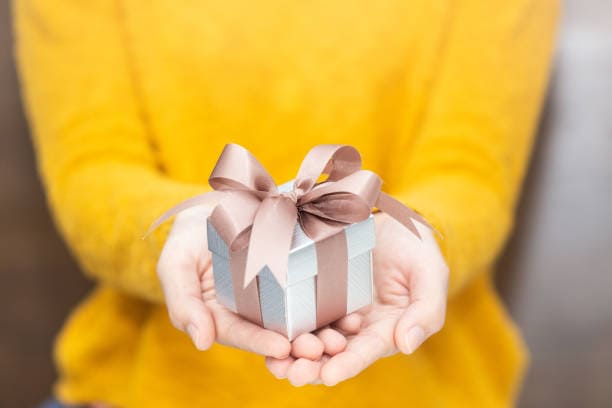 Then there's the challenge of finding the right gift. The fallback is often a gift card. But gift cards can lure you into spending more than you would like to.
That's where this bumper list of gift ideas comes to the rescue. You're sure to find something for everyone at a price to suit your budget.
Best Cheap Gift Ideas
We've done the legwork to come up with 50+ inexpensive gift ideas that are as thoughtful as they are affordable. As you scroll below, you'll find gift ideas for women, men, kids, co-workers and all the big occasions, including Christmas, birthdays, weddings, housewarmings and baby showers. We've also included a section on DIY and handmade gifts that people are guaranteed to love.
Start today with a
FREE no obligation appointment.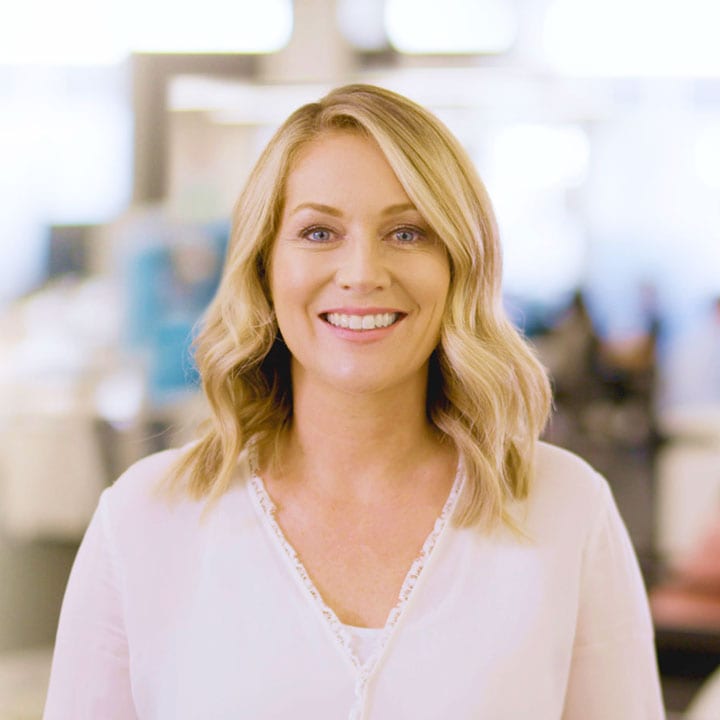 Budget gift ideas for kids
Parents of school-aged children know what it's like to be bombarded with birthday party invitations. Sometimes, there are multiple parties on one weekend. Affordability is the first challenge. The second is finding a gift that won't turn to junk in 10 minutes. We've tried to tick both boxes with the following kids gift ideas:
Games and puzzles
Board games, card games and puzzles are affordable gifts the whole family can play over and over. In fact, these make great gifts for adults too!
Maker sets
LEGO, Nanoblocks, Duplo, Meccano and so on get the kids away from screens and develop their maker minds, engineering aptitude and fine motor skills.
Art and craft kids
Hit your local craft or hardware store (e.g. Spotlight, Lincraft, Riot Art & Craft, Bunnings) for DIY craft kits. Rock painting, mosaics, scale models, macrame, crochet, bath bombs… There is a craft kit for every kid, as well as paints, pencils, jewels, feathers and more.
Books
Is your birthday boy or girl into the Treehouse series? Diary of a Wimpy Kid? Ramona? Judy Moody? There are loads of wildly popular kids book series. Another alternative is an activity book, such as a guided journal.
Team and supporter merchandise
Who is the birthday kid's favourite team? Skip the official merchandise stores and head over to Amazon or eBay for loads of discount supporter wear.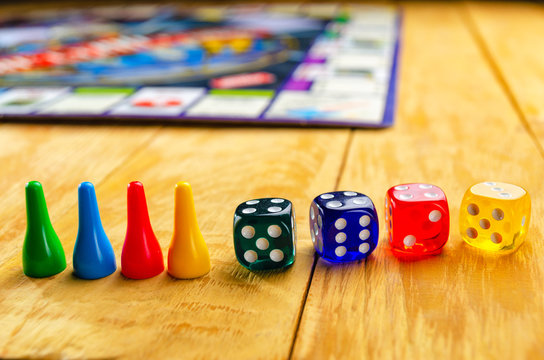 ---
WE DO THE LEGWORK FOR YOU
Boggle (Amazon $15.99) Shop Now>
Shake up the letters, flip the timer and spot the words fast.
Minecraft LEGO Set (Kmart $13.00) Shop now>
Step away from the computer, kids, and bring your Minecraft action into the real world.
Wreck This Journal (Amazon $15.99) Shop now>
Designed for anarchist artists who prefer to draw outside the lines.
Pet Dalmatian Sewing Kit (Spotlight $18.00) Shop now>
Sew a sweet pet who needs a loving home.
Budget gift ideas for women
Women are notorious for putting everyone's needs in front of their own. Perhaps that's why they are a hundred-million times more likely than a man to receive a fry pan for their birthday?? Don't worry—you won't find any unsolicited appliances or cookware on this list!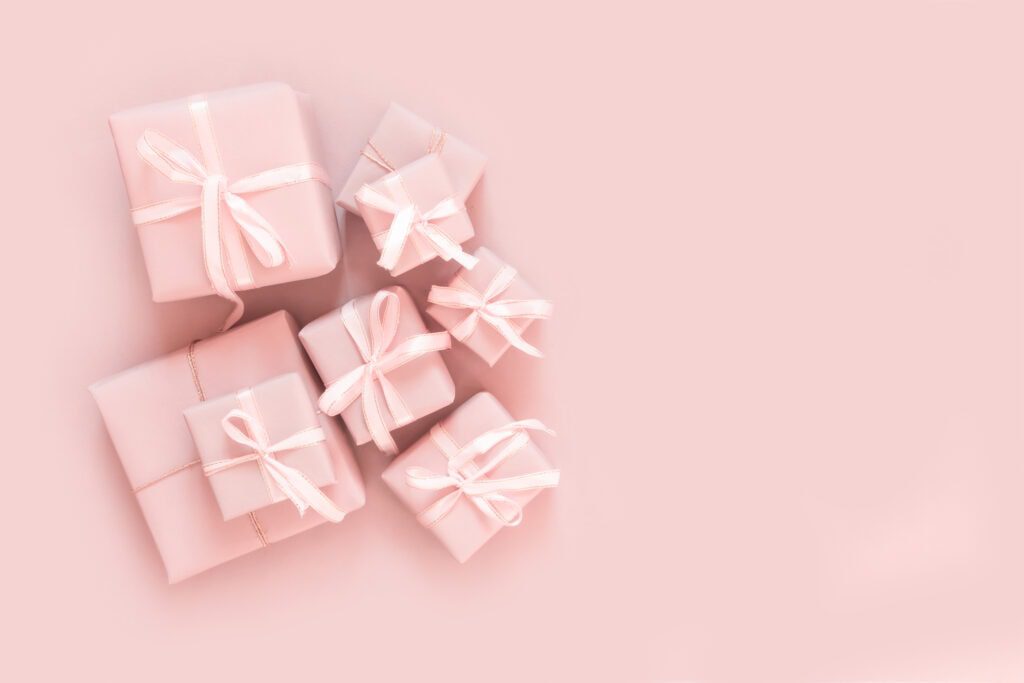 ---
WE DO THE LEGWORK FOR YOU
Personalised IPhone 3D Wrap Cover (Officeworks $29.95) Shop now >
Add your favourite photo to these custom phone covers.
Calm Club Yoga Cards (ASOS $20.00) Shop now >
For busy women wanting to unwind on the go. These yoga cards help you to de-stress, one position at a time. Perfect for travelling.
Taste 6-Month Subscription (iSubscribe $29.50) Shop now >
What is she into? Gardening? Cooking? Business? Finance? There are loads of affordable magazine subscriptions to choose from.
---
FURTHER READING
30 Mother's Day Gifts Under $30 From Kmart, Big W and Target >>
---
Budget gift ideas for men
The traditional 'go to' gifts for men—ties, socks, jocks and aftershave—are so 1950s. Our curated list of inexpensive gift ideas for men acknowledges that modern men have modern needs. We've catered for hipsters, tech buffs, gamers, makers and more.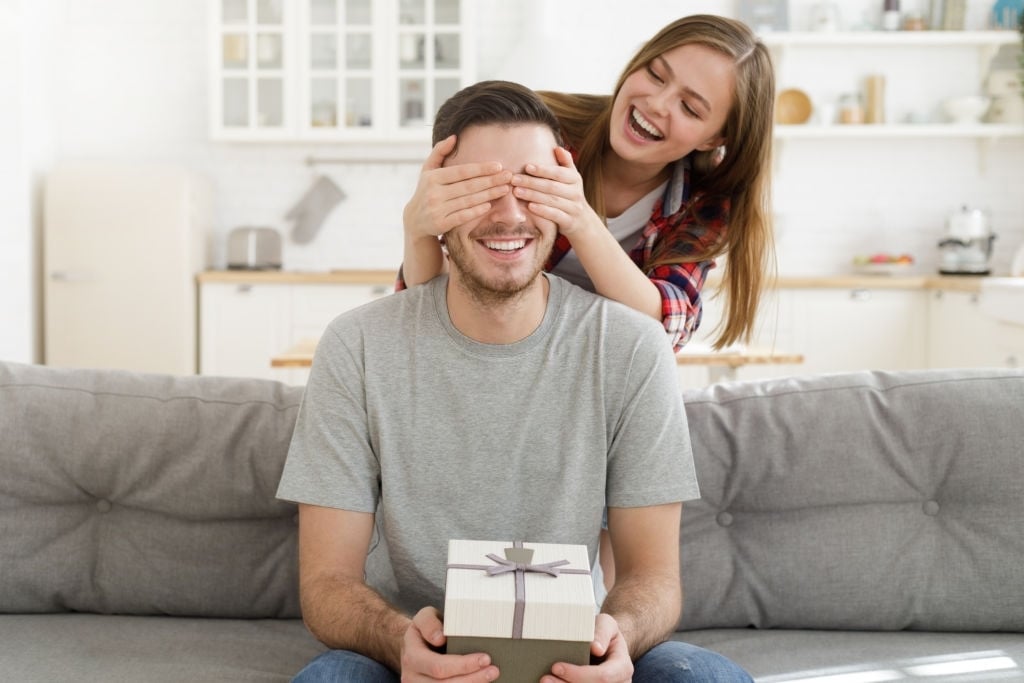 ---
WE DO THE LEGWORK FOR YOU
Espresso Coffee Maker ('Moka' Pot) (Kmart $10.00) Shop now >
For the guy who loves coffee, this stove-top espresso maker could be paired with a bag of…
Barista Natural Reusable Travel Cup (Kmart $3.00) Shop now >
Your coffee loving friend now has the perfect trifecta of caffeine-inspired gifts.
Wamter Multi-Tool (Amazon $14.99) Shop now >
It's a pen, stylus, spirit level and screwdriver all in one. Perfect for the MacGuyver in your life.
Deluxe Photo Mousepad (Officeworks $19.95) Shop now >
Photo gifts can be thoughtful. We especially love ones that are also useful!
Lebron James LA Lakers Print (Above The Gods $30.00) Shop now >
Perfect for the man cave, garage, office or bedroom. Above The Gods has hundreds of artful sporting posters, plus free shipping to Australia.
---
FURTHER READING
15 Father's Day gifts under $50 from Kmart, Target and Big W >>
---
Themed budget gift ideas
Are you looking for fun, affordable gift ideas for a coworker? How about a Secret Santa gift, a housewarming gift, baby shower present or a quirky wedding gift for a quirky couple. Here are some ideas to get you started: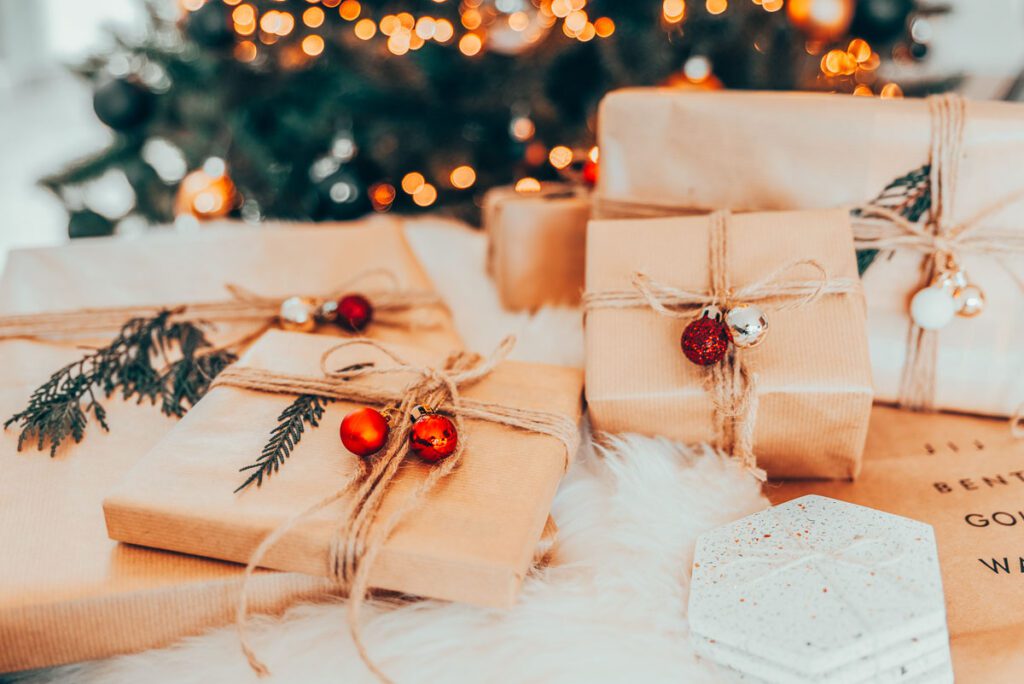 ---
WE DO THE LEGWORK FOR YOU
Uncle Buck DVD (JB Hi-Fi $44.00) Shop now >
Retro and funny! JB Hi-Fi has a huge range of movies at discount prices.
More Cowbell T-Shirt (Red Bubble $23.55) Shop now >
Another funny and retro gift idea. Red Bubble has loads of printable gifts, including t-shirts and more.
Miniature Porsche 918 Spyder (Hobbies N Games $16.00) Shop now >
Miniature diecast models are collectable gifts for rev heads and other collectors.
4-Piece Glass Canister Set With Bamboo Lids (Kitchen Warehouse $27.95) Shop now >
Warm a friend's house with these bench-worthy glass canisters.
USB Aroma Diffuser (Kmart $15.00) Shop now >
Help a colleague or friend create an aromatic atmosphere at home or work with this diffuser and LED light.
Laundry Hampers and Basket (Target from $2.00) Shop now >
Here are some stylish and very practical gifts for a new homemaker.
---
Handmade gift ideas everyone will love
Get ready to hear "You made this?" We promise that none of the following homemade gifts include crocheted doilies, monogrammed handkerchiefs or cross-stitched anything. Instead, we've curated 10 homemade gift ideas that are cool and useful.
Homemade Bailey's Irish Cream
Poured over ice, homemade Irish cream is a delicious way to end dinner or kick off festivities. (Adults only, of course.)
Social media photo coasters
Photo coasters are a great way to capture memories. (A product called Mod Podge is mentioned in the coaster tutorial—it's an all-in-one glue, sealer and finish available from most craft shops.)
Champagne a la pineapple
What's better than champagne and chocolates? Champagne and chocolates that look like a pineapple! The tutorial is in German. Translate the instructions here.
Customised jar planters
Who doesn't love little succulents in cute customised planter jars? Nobody we want to know.
Personalised DIY t-shirt
Get to designing and making your own printed t-shirts using iron-on t-shirt transfer paper. You can find great products at Officeworks, Spotlight, Big W, Amazon and eBay.
Personalised pottery
Personalise a piece of crockery to show you care. This can be a coffee mug for a colleague or a porcelain photo frame for a grandparent. Buy a DIY kit or porcelain paint pens available from Spotlight and Lincraft.
Home-baked pet treats
Home-baked cat treats and dog treats are a thoughtful way to say happy birthday, merry Christmas or simply 'I love you' to your four-legged friends and their human owners.
Painted bookends
Painted animal bookends are a cute way to decorate a kid's (or big person's) bookshelf. Plastic dinosaurs and toy cars would work well, too.
Mixed music tape (minus the tape)
Share your love of music by gifting a Spotify playlist. Spotify makes it easy to share playlists with your friends and family, since there's a "share" option directly in the app.
Gemstone soap
These DIY gemstone soaps make beautiful styling items for your friends and family's bathrooms. Oh, and you can use them too.
The worry-free way to manage your money
Whether it's budget gift ideas or whatever your money goals may be, there is a MyBudget solution to help you reach them.
Call 1300 300 922 or get started today
This article has been prepared for information purposes only, and does not constitute personal financial advice. The information has been prepared without taking into account your personal objectives, financial situation or needs. Before acting on any information in this article you should consider the appropriateness of the information having regard to your objectives, financial situation and needs.
All customised budgets and consultations with money experts are subject to MyBudget's qualification criteria. We recommend that you read and consider our Product Disclosure Statement.