30 Cat and dog Christmas gift ideas
Christmas is a magical time of year for the whole family. Our pets are important members of our family; they'll watch your baby take their first steps and cuddle up to you after hard days. We love our pets, so it makes sense to get our cat and/or dog Christmas gifts to show them just how much. So whether you're looking for a new dog toy or a new cat bowl, we have some Christmas gift ideas for you to show just how much you love your fur baby.
Cat Christmas gift ideas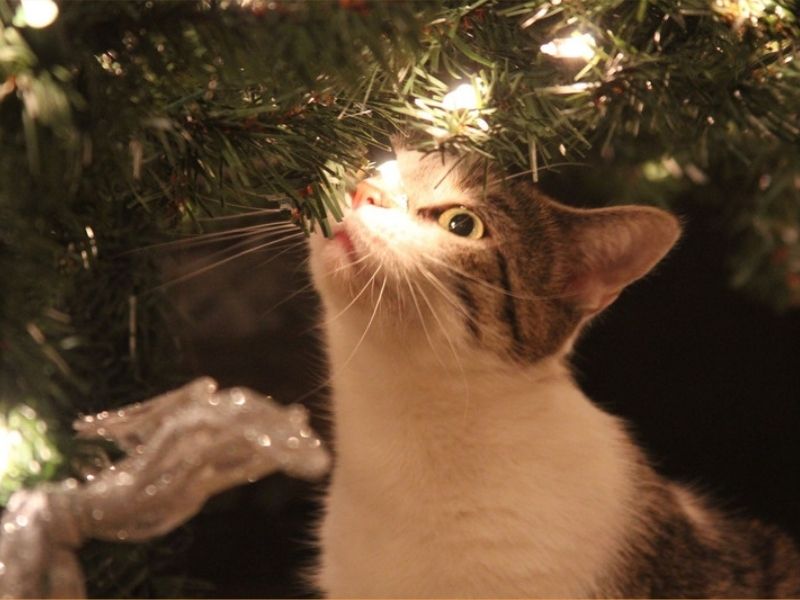 Cat scratching post
If you're tired of your cat scratching and clawing at your carpet and sofa, then your feline friend may be telling you that it wants a cat scratching post. There are all different kinds of cat scratching posts, from cacti to Christmas trees. There are a wide range of designs and we're sure your cat would welcome the challenge.
Cat wall shelves
Your cats will be bouncing off the walls with these cat wall shelves! Cats love to explore and jump from one ledge to the next, so they'll be sure to explore (or sleep) on these. Just make sure you have the right walls to mount them (or perhaps avoid entirely if you're renting).
Catnip spray
We all know that cats simply can't get enough of catnip (I mean, it's in the name). With some catnip spray, anything can be a cat Christmas gift! Just a spritz or two and your fur baby will be in kitty heaven.
Cat tower
Cat towers come in many different sizes, from thigh-high to towers that you're in danger of bumping your head. We all know that our cats rule the household so why not give in to their egos and let them be taller than us for a change. They'll surely be out of reach from the dog this Christmas.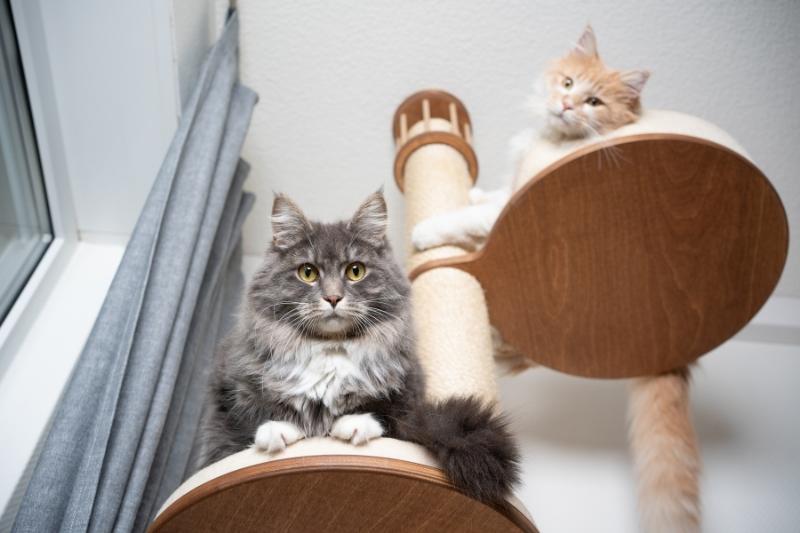 Cat laser toy
We've all seen cats go crazy for laser toys, right? If you haven't, I'd suggest going to YouTube and watching a few videos because they are hilarious. Kmart has a laser toy that has an eye on top of a stand which automatically spins, which will keep your fur baby entertained for a long time.
Cat teaser wand
Cats are easily entertained. My cat sometimes plays with the box more than the gift itself. Apparently, all you need is a stick with some string and a toy on the end and it's hours of entertainment. If only children were as easily amused.
Cat food dispenser
These cat food dispensers make life so much easier, for both you and your cats. For households with multiple cats with varying diets, these food dispensers detect the microchip in your cat and will only allow access to the matching cat for each dispenser. No more having one tiny cat next to its chonky friend – fair is fair.
Live your life
free
from money worries
Start today with a FREE no obligation appointment
Cat treats
What cat doesn't like treats? Grab a bag of bite-sized treats while you're walking down the supermarket aisle and your cat will thank you for it. Coles and Woolies tend to have great inexpensive cat treats and cats love the tuna and salmon loin treats (trust me).
Cat raincoat
Have you ever seen a cat fall into some water? Safe to say, they don't like it. They're not big on rain either, so your kitty may benefit from a raincoat because, well, it's not like they can hold an umbrella.
Cat tunnel toy
Cat tunnels are such a simple idea but you know your cat would just love to play and explore in them. If you have more than one cat, they'll be sure to chase each other through one of these; they're a lot of fun, both for them and for us to watch.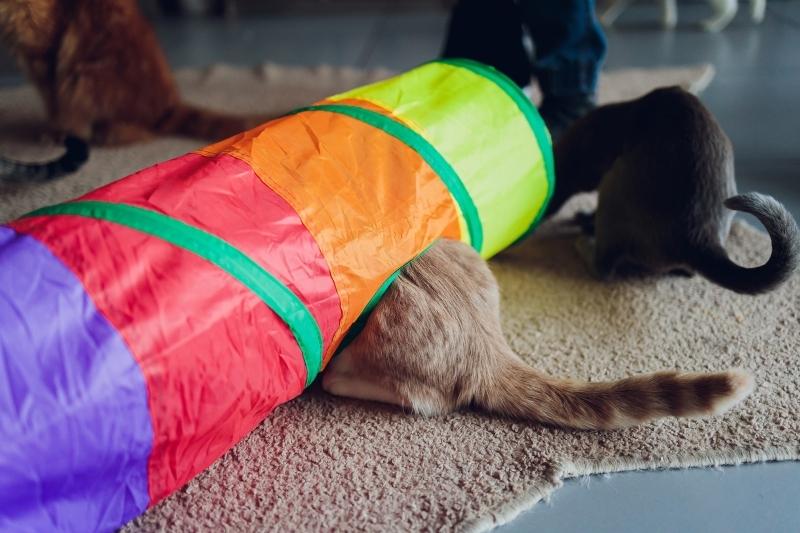 Cat calming diffuser
Much like us, our feline friends can get stressed every now and then (not sure what they have to be stressed about, though). These diffusers spray odourless pheromones which helps to keep your kitty calm and to prevent them from clawing and spraying.
Tile Mate Tracker
Cats like to explore, it's in their nature. Every cat owner has experienced frightening moments where no matter how hard they look, Mr. Bigglesworth is nowhere to be found. With the Tile Mate, you can simply attach it to their collar and find their location from your phone (also handy for your car keys).
Cat backpack
Taking your fur baby on an adventure but they're not too fond of the leash? Cat backpacks are a great way to take them with you without them feeling too claustrophobic in a cat carrier cage. There are plenty of options out there online and you'll feel better knowing that your feline companion is safe and enjoying the same scenery as you.
Cat water fountain
Water fountains encourage your cats to drink when they see the water running. Suitable to kitties of all sizes, they'll be more hydrated than ever. A perfect companion to sit beside the next Christmas gift idea.
Tilted cat bowl
When cats eat from flat bowls, you may find them needing to shovel their food by opening their mouth wide, especially when their food is stuck around the edges. With a round tilted cat bowl, they can more easily get to their food whilst providing less pressure to their neck and cervical spine.
Dog Christmas gift ideas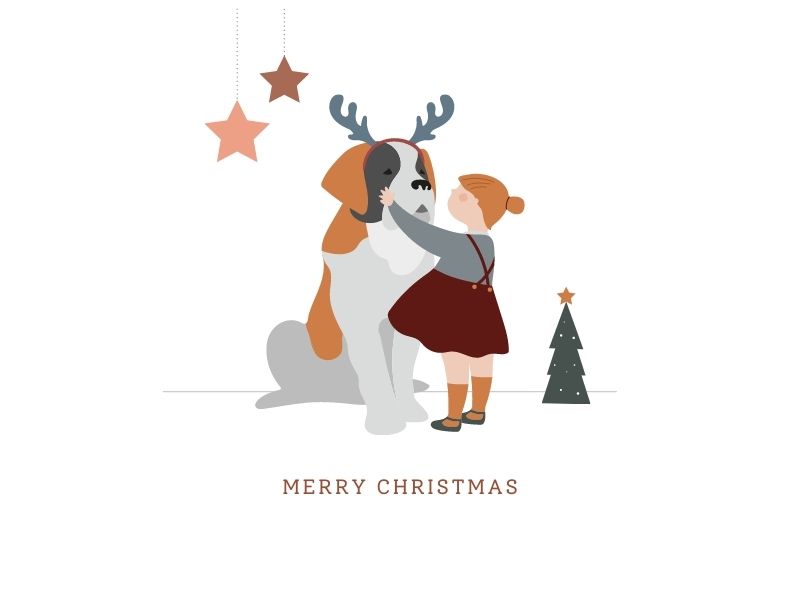 Slow feeder dog bowl
On the topic of food bowls, many dogs tend to eat their food a little too quickly. We all know how much our puppies love their food and you can't say to them "slowly" and expect them to listen. That's where the slow feeder dog bowl comes in as it makes their food just that little more difficult to get to. This ingenious invention allows them to slow down during dinner time and lets them digest their food better.
Kong dog toy
A Kong dog toy will give your canine a fun chew toy with yummy treats inside. Coming in all different strengths and sizes for every dog, put their favourite treat inside and with their bumpy shape, it'll keep them playing for hours on end. Made from an ultra-durable rubber, they're perfect for dogs who love to chew and are widely recommended by veterinarians and trainers.
Dog lick mats
Dog bowls are so old-school! Lick mats have become very popular with dog owners as they encourage licking to get to their food, an act that releases pleasure endorphins which help them to relieve stress. Similar to the slow feeder dog bowl, it also makes eating more challenging, slowing down their ravenous scoffing and easing digestion.
Dog raincoat
Dogs love to run around outside, rain or shine. They're also not shy about shaking off that rain, especially when they get inside on your nice new couch. A raincoat for your best friend may well be the answer, keeping them active all year round. Also, just look at how cute they are wearing them!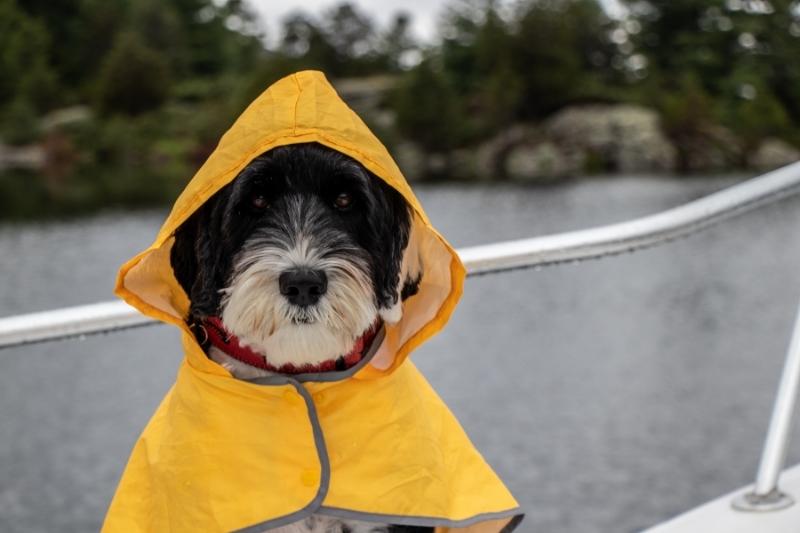 Ear dog treats
It might sound a little gross at first, but ears are very popular with dogs and can help to clean their teeth while also being tasty treats. They come in all different flavours, such as pig, lamb, beef and even veggie. Speak to your veterinarian about which one is right for your fur baby.
Dog paw print pad
Photos are nice but if you want a nice little keepsake to go alongside them, a dog paw print pad is the answer. Being completely safe for your pet as it doesn't involve your dog touching any ink, you can immortalise the memory of your fur baby and even see how much they grow from a puppy to an adult.
Dog beds
Your dog spends a lot of time in their bed, so it may well be time for a new one. There are many different types of dog beds: outdoor, raised, heated for winter, cooling for summer, orthopaedic, you name it! Nothing is too good for our little ones.
Personalised dog collars
Personalised dog collars are very popular and they help to give your furry friend some style. Getting their name embroidered on a collar with a fancy pattern or even your phone number for when (God forbid) they go missing is a great way to show your love for them. Some even have detachable bow ties – how cute is that!
Dog jumpers
Christmas is a warm time of year for us here in Australia but before you know it, it'll be winter again. A jumper for your dog this Christmas will certainly be handy for when you turn the calendar over to June.
Dog Christmas bandana
Dog bandanas are quite possibly the cutest things ever! Resting just underneath their adorable little faces, give your canine some style and pazazz this Christmas.
Hot tip: if you tilt the bandana to the side, they'll be the coolest pup in the park.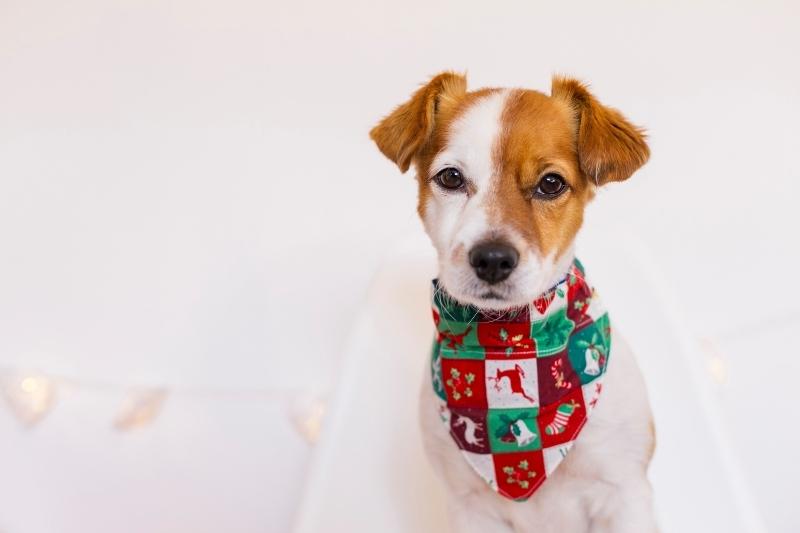 Dog kennel
Give your dog the gift of puppy real estate with their own little outdoor house. Whether your canine friend is an indoor dog or outside, having a kennel to call their own in rain or shine are wonderful Christmas gift ideas.
Dog toy ball launcher
Sometimes your dog wants to play fetch but your arms are just too tired. The dog toy ball launcher is nothing fancy, just some slightly curved hard plastic with a handle on one end and a cup for the ball at the other, but it does the trick. While this may be a gift for our arms, it means our dogs will get to chase more balls – so it's a gift for us all, really.
Dog Harness
Walking dogs with a collar and a lead can result in choking and damage to their esophagus. For the best walking experience for both you and your dog, a no-pull harness can keep them happy and healthy whilst providing you with more control.
Dog shampoo
Keep your fur baby happy with a shiny coat, especially after they're done playing in the mud or digging in the backyard. Bathtime is great bonding time and you'll be happy knowing that your dog will soon smell of coconut and oatmeal.
Dog puzzle toy
Just like our children, we need to keep our fur babies' brains sharp. A dog puzzle toy come in all different shapes and sizes but the most popular are the Hide & Slide range. These puzzles require the dog to slide the flippers to get to the tasty treats underneath. They also come in a wide range of difficulties to keep your little ones occupied – the best kind of dog toy.
And for a bit of fun, one of the MyBudget team members shared their Christmas gift ideas lists (created by her daughter Ellie) for their pets; puppy Bailey and cat Cooper.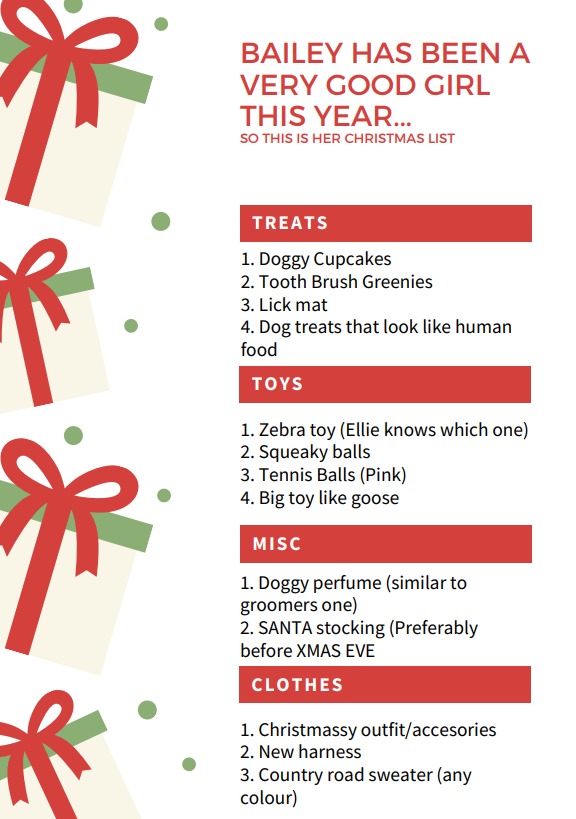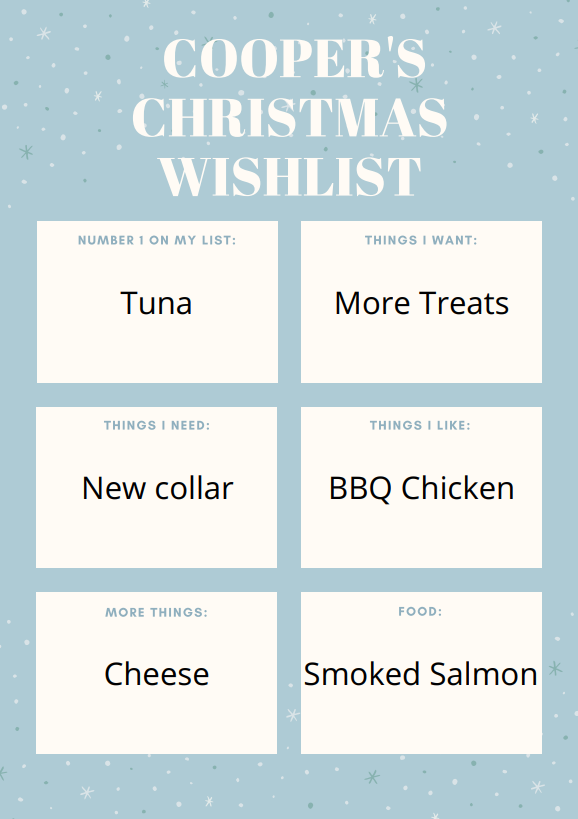 We hope this list has given you plenty of cat and dog Christmas gift ideas this year. If you're finding it difficult to budget for Christmas this year, MyBudget can help you to plan your finances in order to give your fur baby the Christmas you want without letting your bills go unpaid.
Call 1300 300 922 or get started today
This article has been prepared for information purposes only, and does not constitute personal financial advice. The information has been prepared without taking into account your personal objectives, financial situation or needs. Before acting on any information in this article you should consider the appropriateness of the information having regard to your objectives, financial situation and needs.