8 budget Halloween costumes that won't scare you silly
Is the price of Halloween costumes giving you a fright? From punk rockers to zombies, keep reading for our list of budget Halloween costumes that won't cost an arm and a leg. The price of Halloween costumes can scare off many parents and prevent families from enjoying the spooky season together. Store-bought dress-ups are a quick purchase but they certainly don't make for a low cost Halloween costume, especially if your kid begs for a new one each year.
Instead, why not make your own budget Halloween costume? We bet you have loads of materials already lying around your own home (you can even make use of leftover lockdown loo paper!)
Zombie Nation
Ah, zombies. These slow, stone-cold monsters are a classic choice when it comes to Halloween costumes. Thankfully, zombies also make for great budget Halloween costumes that's easy to put together.
This low cost Halloween costume is a great way to repurpose some old t-shirts and pants. All you need to do is grab your old clothes and a pair of scissors and you're well on your way to zombifying your clothing. Add a bit of eyeshadow for some dark circles under the eyes and some face paint, and your kid will be set to scare the neighbours silly.
Friendly Ghost
Everyone's favourite alien ET made this costume cool when he went trick-or-treating disguised as an adorably short ghost. Ghosts are super cheap Halloween costume ideas that are a breeze to make, too. All you need is an old bed sheet and, again, a pair of scissors. Cut holes for eyes and arms, and your little ghost will be ready to shout BOO!
The Gift That Keeps on Giving
Not all cheap Halloween costume ideas have to be scary! While it might not be that time of year just yet, dressing up as a Christmas gift is one way to stand out from the crowd (thankfully, you don't have to be good at wrapping presents to turn one into a costume).
To make this simple DIY Halloween costume, simply wrap a large box in Christmas paper and cut holes for your kid's arms, legs and head to fit through. They'll love being "opened"!
Mummy (the Egyptian variety)
Are you after budget Halloween costumes and have a cupboard full of leftover lockdown loo paper? Everybody loves a mummy (ahem, we mean the Egyptian variety that awakes from its tomb wrapped in toilet paper). Mummy costumes have been a hit for decades – they're simple and instantly recognisable.
Use a couple of toilet rolls to make an Egyptian mummy that awakes from its tomb wrapped in Covid toilet tissue. Crack open the crypt this Halloween!
Start today with a
FREE no obligation appointment.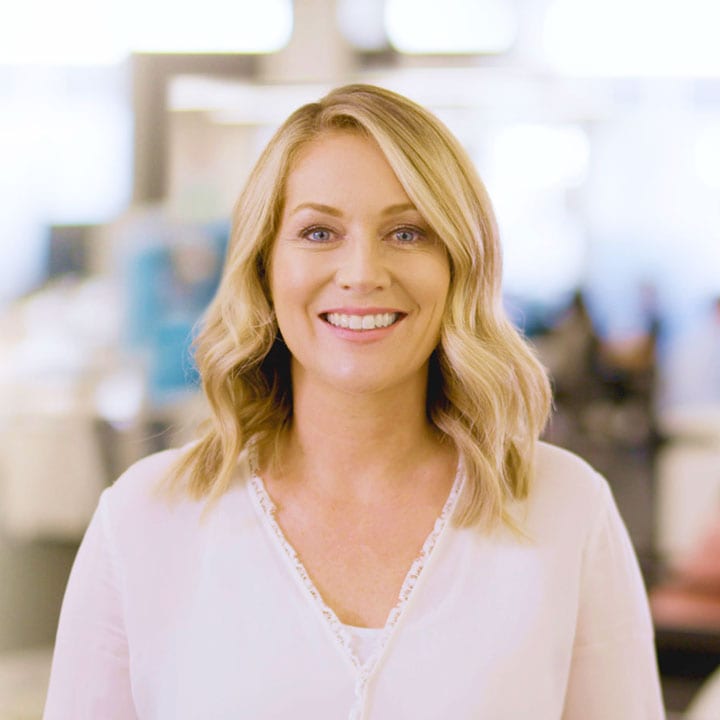 Little Old Man or Lady
Little kids dressed up as old folks are always funny (and sometimes a little creepy), especially if you go to the effort of making a tiny Zimmer frame from plumbing pipes.
Borrow one of grandma's frocks and apply powder for grey hair (no offence to grandma). If you want your kids to look like they've aged 70 years, then this is a quick and easy low cost Halloween costume.
Add a bit of caked makeup on top and you'll complete your child's aging transformation in no time.
Laundry Basket (oh the horror of dirty washing)
No we're not talking dressing up as basket-case, just an ordinary laundry basket. It may be a bit left field but any can all see the horror in it.
Grab a plastic laundry basket from Kmart or Big W, cut a hole in it so it can be worn around the waist and then throw in some dirty socks and other clothing. It's a win-win: budget Halloween costumes so spooky it might actually scare your kids into helping with the washing!
Punk Rocker
Are your little ones ready to rock this October? We know kids can be little punks themselves sometimes, but it's just too cute to see them really rock out.
Dress them up like little punk rockers and don't be afraid to get some gel and spike up their hair or whip out the coloured hair spray. A true punk wouldn't worry about the details and neither should you.
Remember to stick a few metal studs on the jacket for good measure! So, let your kids be the star this Halloween without breaking the bank thanks to this budget Halloween costume.
Fortune-telling gypsy
Bohemian seems to come and go in and out of fashion, but gypsy costumes are here to stay. Your kids could raid grandma's jewellery box or mum's closet for a long skirt, peasant shirt and long beads, otherwise an op shop should have everything you're after.
Plus, the DIY Halloween costumes might be so nice that your kid will want to wear it all year round!
Ready to make your own budget Halloween costumes?
We hope these cheap Halloween costume ideas will make your child stand out from the crowd, while also taking the stress out of the spooky season. These DIY Halloween costumes can also help you save a bunch of cash, too.
Don't forget, you can always repurpose an existing costume. Did your child dress up for Book Week? Do they already have costumes for dance or a dress-up box full of options?
There are a whole lot of cheap DIY Halloween costumes that can be reused for multiple occasions.
Spooked by money? Financial skeletons in the closet? MyBudget can help to clean off the cob webs for free.
Spooked by money? Financial skeletons in the closet? MyBudget can help to clean off the cob webs for free.
If receiving bills is spookier than a ghost train, give MyBudget a call to find out how easy it is to get your finances back on track.
Call 1300 300 922 for a quick chat with one of our friendly money coaches and to book your free budget consultation or enquire online.
Call 1300 300 922 or get started today
This article has been prepared for information purposes only, and does not constitute personal financial advice. The information has been prepared without taking into account your personal objectives, financial situation or needs. Before acting on any information in this article you should consider the appropriateness of the information having regard to your objectives, financial situation and needs.
All customised budgets and consultations with money experts are subject to MyBudget's qualification criteria. We recommend that you read and consider our Product Disclosure Statement.