Dreaming of a new car? Here's when to buy a new car vs a used one
Whether you're downsizing, upsizing or even considering purchasing your very first car, it's important to know when to buy a new car vs a used one. When you're in the market for new wheels, splashing out on a car in mint condition can be incredibly tempting. But before you visit the dealership, it's vital to understand what you can afford – not just right now, but in the years to come. Keep reading to get up to speed on the pros and cons of buying a new vs used car – and a case study that steps out the (actual) cost of buying a new vs used car.
Pros of buying a used car vs buying new
You can find that 'sweet spot' between value and new features
If you can look past the glamour of buying new, you can get almost everything a new car offers at a fraction of the price. Well maintained and serviced cars are just as reliable as new ones. Take a car that's just over a year old, for example – it's already lost potentially 40% of its original price, but could still have two to three years left on its new car warranty (and many manufacturers now offer up to five-years warranty).
A 12-18 month old car is considered the used car 'sweet spot'. You'll also still get all the safety features and technology that comes with new cars at a fraction of the price. Plus, on top of all that, sellers of used cars are typically open to negotiating the price.
Depreciation in value
A car is almost always a depreciating asset, particularly a new car. Depreciation will decrease the value of your new car significantly within the first year. In fact, from the time a new car leaves the dealership driveway and arrives in your garage, it's already lost 10% of its value.
On top of that, a car loses 60% of its value in the first five years. If you buy a used car (particularly one that's at least five years old) then you're less likely to be affected by depreciation, as you're purchasing the car after it's already had its biggest dip in value. That's why for a lot of car buyers, depreciation is a big enough factor to make them reconsider buying new.
It will probably be cheaper to insure and replace broken parts
Typically, a used car will be cheaper to insure than a new car. Cars of lower value often bring down the price of comprehensive insurance, and types of cars that crash less often (like station wagons and family sedans) are likely to cost less to insure. It's also typically more expensive to repair or replace parts, which can drive up your car insurance premiums.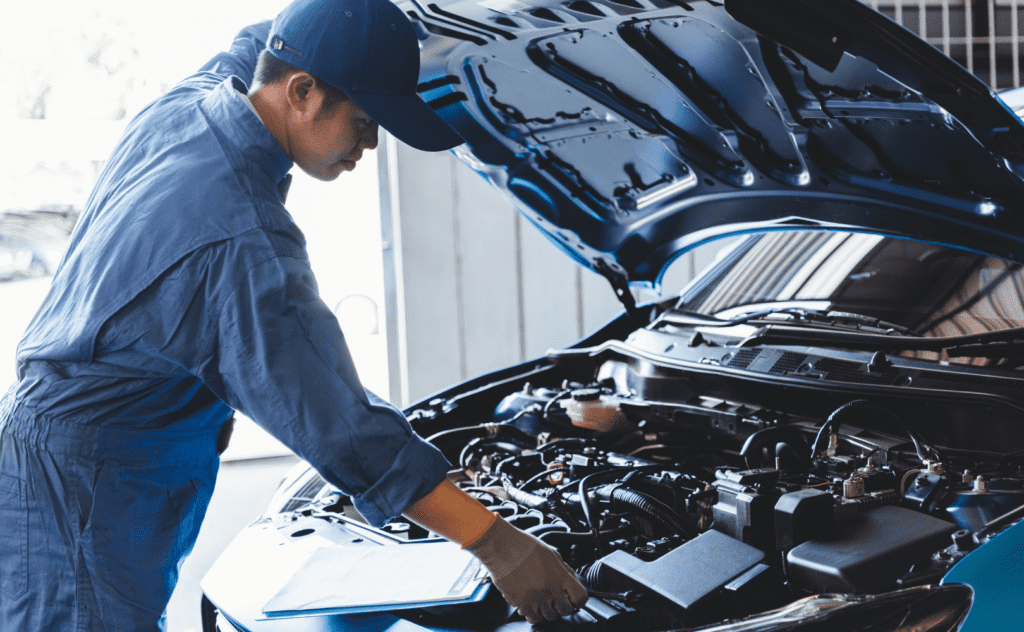 Ultimately, though, it will depend on how much coverage you purchase and your driving history as to how much you pay for insurance each year.
Pros of buying a new vs used car
You know what to expect
The main advantage of knowing when to buy a new car vs used car is that you know exactly what to expect. There's an added level of certainty knowing no one else's ever owned the car, meaning nothing sinister is hiding under the hood. A new car is also less likely to break down on you and will have lower ongoing costs because parts won't need to be replaced as often.
Also, if the previous owner doesn't know the car's service history or hasn't passed on all the information to you, savings on the purchase of a used car can lead to bigger costs down the track. That's why reliability is a key advantage of buying a new car vs used.
Live your life
free
from money worries
Start today with a FREE no obligation appointment
Ease of purchase and choice
Another reason why many people believe buying a new car is better than a used one is that there's an added ease of purchase. There's no need for mechanical inspections, title checks or hassles around finding the right car when you're buying one straight from the dealership.
You also get to buy the exact car you want. You can choose the colour, features and any extras you'd like. On top of that, you can also rest easy knowing your car has the latest safety features and lower running costs thanks to better fuel efficiency.
Full warranty and capped price servicing
Another big advantage of knowing when to buy a new car vs used is that you'll have the benefit of a full warranty and some type of post-purchase servicing. So in the unlikely event that your new car is faulty, or something goes wrong after purchase, you'll be covered by warranty and capped price servicing.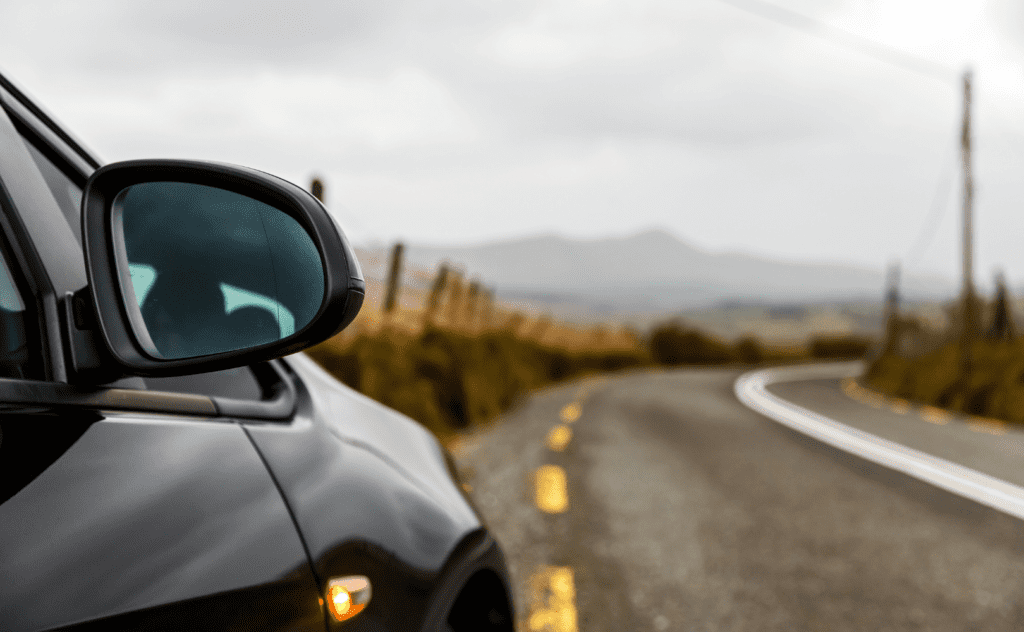 This means you're unlikely to be out of pocket if there's something wrong with your new car. There's also that great feeling that comes with driving the car off the showroom floor (and nothing beats that new car smell).
The (actual) cost of buying a new vs used car
Let's talk through a quick example of two people (let's call them Mina and Ahmed) who are buying a new car compared to a used car. Mina saves up and buys a used car with cash, while Ahmed takes out a loan in order to buy a new car.
As of March 2021, the average new car loan in Australia is worth $31,722 with a monthly payment of just over $542. With an average interest rate of 6.7% and average loan term of 69 months (as of August 2021)… that's almost six years of $542 monthly car payments!
To put those numbers into perspective, let's assume Ahmed takes out the average car loan ($31,722) with average monthly repayment of $542 for the average loan term (69 months) and keeps the car for the entirety of the loan.
The car already loses value the moment he drives it from the dealership and after five years, it's worth less than half of what he purchased it for. That means at the end of the six-year loan, Ahmed paid $39,035 in car payments for a car that was only worth $32,000 and is now left with a car worth just over $10,000 at the end of the loan term.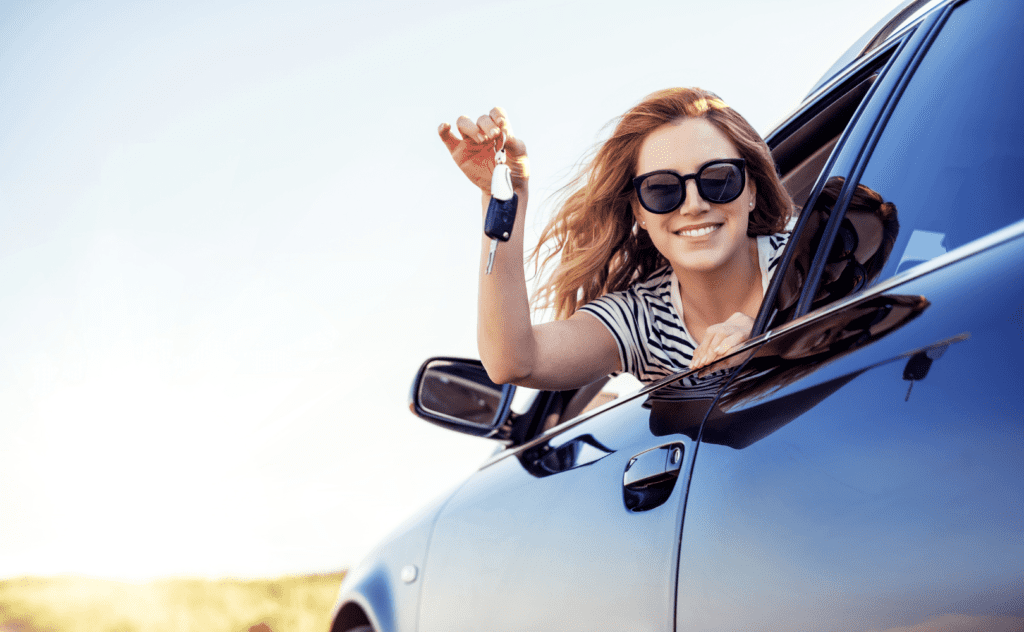 Meanwhile, Mina purchased a five-year-old hatchback with low mileage worth $5,000 and was able to pay for it in cash. That means she owns the car outright and is clear of any repayments. It also means Ahmed had an extra $542 a month she could use to save for an upgraded car down the road. Saving $542 every month means she could afford a $20,000 car in three years, or even better save that money for investment or certain savings goals.
In other words, instead of paying down the loan on a car that's going down in value, wouldn't you rather have the financial freedom that comes with buying an affordable used car? It certainly beats huge monthly repayments).
At the end of the day, you need to find the car that's right for you
Rather than let the new vs used car debate drive your decision, it's more important to think about what you'll need the vehicle for and what your financial situation will allow you. You need to ask yourself questions about what kind of vehicle you want and how much you're willing to pay for it. Like any big purchase, be sure to do your research and run the costs to see which car makes the most sense for your budget.
As tempting as the new car smell can be, remember that a new car becomes a used car the moment you drive away in it!
MyBudget can help you decide when to buy a new car vs used
The decision you have made in the past does not determine your future. It's the decisions you make today that matter. Our friendly team can help you save for a car, get a car loan, and pay off your car loan quicker. We can also help guide you on used car alternatives and show you how you can save up to pay for a car outright (so you don't even have to worry about taking out a loan!)
Give us a call on 1300 300 922 to book your free budget consultation or enquire online.
If you liked this rundown of when to buy a new vs used car, you'll love our other money-saving tips – subscribe to the MyBudget Blog or follow us on Facebook for more!
Call 1300 300 922 or get started today
This article has been prepared for information purposes only, and does not constitute personal financial advice. The information has been prepared without taking into account your personal objectives, financial situation or needs. Before acting on any information in this article you should consider the appropriateness of the information having regard to your objectives, financial situation and needs.