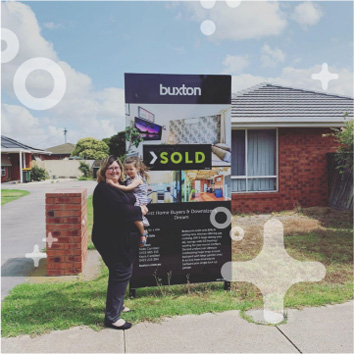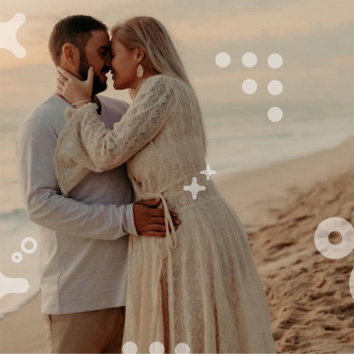 Your chance to
win
$500
is
easy as
1, 2, 3!

Post
Post a photo and description of your financial goals on Instagram

This competition is only open to current MyBudget clients.
For Terms and Conditions, please see below.
All MyBudget Goals are worth celebrating!
Whether it's buying a house, having a baby, going on holiday, enjoying date night or birthday dinner, we want to celebrate with everybody! Let us know what your future goals are too. Your photo could be your goals written down, an image that inspires you or a video of you talking about why you joined MyBudget. Feel welcome to get creative!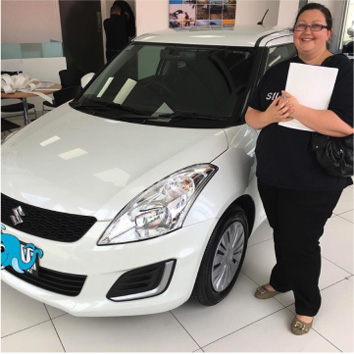 "Thanks to all the wonderful staff at My Budget. Couldn't have done this without you. :)" @manda_roxy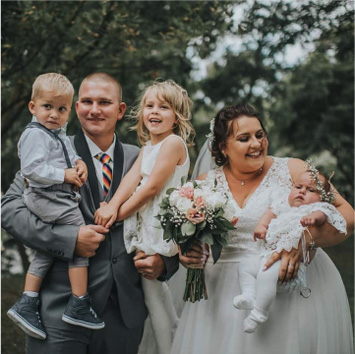 "In 3 years we cleared all debt, welcomed our 3rd child, got married and paid for our entire wedding ourselves AND we have just put our deposit down to build our own home." @thiscooperlife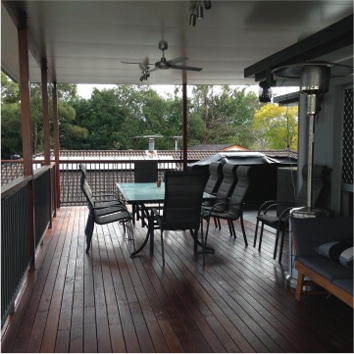 "Our amazing deck!!! The pinnacle of our home reno that included a full render and new bathroom. Without the budget we could not have done this!!!" @shellbell1326
Definitions
In this document,
"MyBudget" refers to MyBudget Pty. Ltd., ABN 82 093 118 597.
"Competition" refers to the MyBudget Goals Competition running from 15 February until 28 February 2021 11.59PM AEST.
"Entrants" are individuals who participate in the Competition and satisfy MyBudget's qualifying criteria.
"Entry Requirements" refers to those requirements set out in Sections 2 and 4.
"Prize" refers to the $500 credit to the Winner's MyBudget account.
"Winner" refers to the winning Entrants of the Competition.
Entry
By entering the Competition, Entrants agree to and accept to be bound by the Terms and Conditions. For any clarification/queries in connection with the Terms and Conditions, please contact marketing@mybudget.com.au.
The Competition is open to Australian residents over the age of 18 who are current MyBudget clients. This Competition is not open to MyBudget staff.
MyBudget reserves the right to verify the identity of Entrants via photographic identification.
The Competition must be entered via Instagram. The Entrant's Instagram profile must be set to 'public' in order to be eligible. Entrants enter by:
a.

Logging into their Instagram account;

b.

Searching for and following the @mybudgetau Instagram profile;

c.

Uploading a photo of themselves achieving their 'MyBudget Goals'; and

d.

Tagging their photo with the hashtag, "#mybudgetgoals" and the handle "@mybudgetau".
Only one (1) Entrant is permitted per MyBudget account. This means a couple sharing a MyBudget account may not enter via multiple Instagram profiles. MyBudget cannot guarantee that all persons attempting to enter will be able to participate.
There is no limit to the number of Entries any individual Entrant can make.
By submitting an Entry, each Entrant warrants and represents that
a.

he or she owns the content or has the proper rights or necessary permission to use it (including permission from the parents of any person under the age of 18 whose recognisable likeness appears in any photo submitted) and to grant the rights granted to MyBudget by him or her in these terms and conditions; and

b.

the Entry, including the photo, conforms to these terms and conditions including the Entry Requirements contained herein. MyBudget, in its sole discretion, may disqualify any Entrant (and corresponding Entry) that MyBudget suspects or determines does not meet the Entry Requirements, attempts to subvert, circumvent, or tamper with the entry process or the lawful operation of the Competition, or is found to be acting in an unsportsmanlike or disruptive manner.
MyBudget reserves the right to disqualify any Entrant submitting an entry which, in the opinion of MyBudget, includes objectionable content. Objectionable content includes but is not limited to: illegal activity, profanity, nudity, potentially insulting, scandalous, inflammatory or defamatory images or language, or which violates any of Instagram's terms of use. MyBudget's decision to disqualify an Entrant will be final and no correspondence will be entered into.
Entrants who are disqualified will not be eligible for the Prize.
By entering the Competition, Entrants consent to MyBudget using, sharing or posting their Entry at any time during or after the conclusion of the Competition.
Winners & Prizes
The Competition is a game of skill. Chance plays no part in determining the Winner.
Entries will be individually judged by MyBudget and the Winner chosen based on their quality of response and creativity associated with the posted image.
MyBudget will select one Winner from all Entrants for the Prize of $500 which will be credited into their MyBudget account.
Winner selection will take place at MyBudget Head Office at 122 Frome Street, Adelaide, South Australia 5000, on 1 March 2021 at 12pm AEST.
MyBudget will contact the Winner by direct message on Instagram. MyBudget will then confirm the Winner's details and ensure that they are a current client of MyBudget.
When satisfied with the Winner's identity and satisfied that the Winner is a client, MyBudget will confirm with the Winner that they will receive the Prize into their MyBudget account.
The Winner will be announced on MyBudget's:
a.

Facebook;

a.

Instagram;

a.

client forum.
MyBudget reserves the right to withdraw the Prize from the Winner and pick a new Winner, if:
a.

the Winner is not a current MyBudget client; or

b.

MyBudget is unable to confirm the Winner's identity.
Personal Information
By entering the Competition you acknowledge that you are providing your information to MyBudget for use as described herein, Any personal information collected through this Competition is collected by MyBudget and is collected in accordance with the MyBudget Privacy Policy (www.mybudget.com.au/privacy) and the Privacy Act (1988) and the Australian Privacy Principles contained therein.
General
MyBudget reserves the right to cancel the Competition without giving notice where unforeseen circumstances prevent MyBudget from running the Competition.
This Competition is in no way sponsored, endorsed, or administered by or associated with Instagram, Facebook, or Google.
By entering and participating, the Entrant agrees to hold harmless, defend and indemnify MyBudget, Instagram, Facebook, and Google from and against any and all claims, demands, liability, damages or causes of action (however named or described), losses, costs or expenses, with respect to or arising out of or related to an:
a.

Entrant's participation in the Competition, or

b.

Entrant's participation in any prize-related activities, acceptance of a prize and/or use or misuse of a prize (including, without limitation, any property loss, damage, negligence, personal injury or death caused to any person(s)). The Prize is not redeemable for cash, is non-exchangeable and is non-transferable.