Debt and Credit Card Consolidation
Fast debt consolidation services – Reduce your repayments
Lower interest and simpler to manage – One single payment
Caring and confidential support – We do all the heavy lifting
Quick debt relief – Eliminate debt stress forever


Start living the life you want today!
For over 20 years, MyBudget has been Australia's trusted financial budgeting service. We offer confidential and caring money management expertise that makes sure you have enough money to live your best life.
Your initial consultation is FREE with no obligation to join.
10 minute initial chat
Private and confidential
Free and no obligation
How can debt consolidation help?
Wave goodbye to credit card and debt stress with clear visibility and control over your money.

Lower repayments
Lower interest means more cash in your pocket and more money for living.

Simplify your debt
Consolidating your debts into a single loan can make your money easier to manage.

Debt-free faster
We do the heavy lifting that keeps you on track so you can be debt-free faster.
We offer a range of debt consolidation solutions
Get a debt strategy tailored just for you
Our experts do all the work that provides quick debt relief and keeps your plan on track, including talking with your creditors
Saving money is easier with the support of money experts and an automated money management system
Pay off your debt sooner with the support of caring money experts and an automated money management system
Experience more freedom and more options with FREE access to MyBudget loans, including applicants with bad credit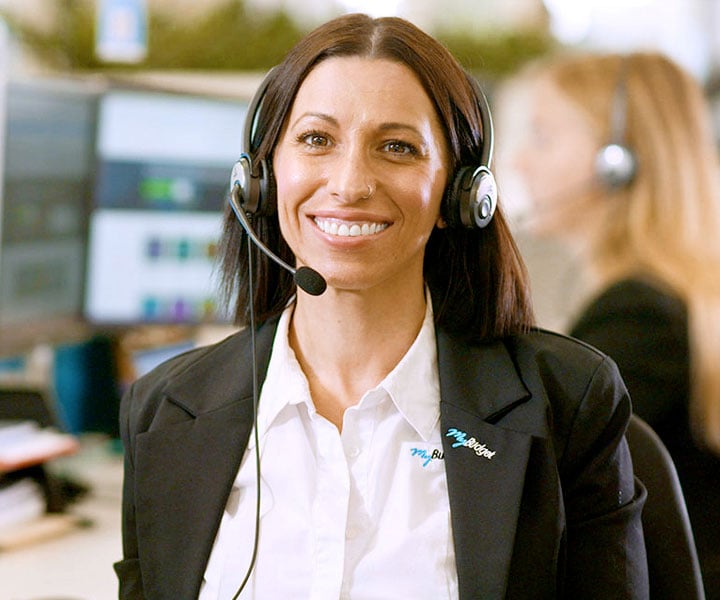 The majority of MyBudget clients pay off 90% of their unsecured debts in just over 3 years
Enjoy the benefits of debt consolidation with Australia's leading personal budgeting specialist.

Life-improving loans
We're dedicated to providing our clients with free access to ethical, life-improving loans.

Credit card balance transfer
WWe can help you budget for a zero-interest credit card balance transfer to lower your payments.

Repair bad credit
Worried that you won't qualify for a loan? We help you repair bad credit with on-time payments.

Cash in your pocket
Our budgeting platform ensures your bills are paid on time and you have money in your pocket.

Consider the risks
We help you consider the risks of debt consolidation by exploring your alternatives.

We do all the work
Our money experts design a customised budget just for you and then keep your budget on track.
"MyBudget has helped us get out of debt and concentrate on the future."
Shane BrownJoined Sep 2021
"I have my finances under control thanks to them. Already paid of 2 credit cards and soon will have the third paid off as well. Highly recommended!"
Dani CJoined May 2021
"12 months on we actually have savings in the bank and not have any debts hanging over our heads. No loans, no credit cards no outstanding bills."
DenizJoined Dec 2021
FREE yourself from money worries