Financial help with bills: budgeting provides a pathway to financial planning
Very few people would try to fix their own car or even cut their own hair, but the vast majority go through life without any professional financial help with bills, and at what cost? What are the reasons behind this and, if the current approach isn't working, what are other ways of making professional financial help with bills more accessible?
Note: MyBudget is a budgeting, debt solutions, and money management service. We provide a range of structure and support services associated with personal finance. We are not financial advisors and do not offer financial advice. For financial advice or financial product recommendations, we recommend you seek the services of a licensed financial advisor.
Perceived barriers to financial help with bills
I was recently talking with one of our client-couples at MyBudget. They're in their early-forties with two school-aged children, a mortgage and some nagging credit card debt.
Their only regret, they tell me, is that they didn't join MyBudget sooner. Their credit card balance, once a source of serious stress for them, is quickly being paid off now that a budget is in place and their finances are automated.
The wife gets out her laptop and shows me their budget projection on the MyBudget Client Portal. By December, their credit card will be paid off and they'll have $600 set aside for Christmas. They can't remember ever being able to pay for Christmas from savings.
Stuck in the middle
Their reason for not starting sooner, they explain, is that they didn't think they could afford professional help. Unfortunately, they are not alone.
The average Australian man will earn around $3.3 million in wages in their lifetime, or $1.8 million for the average woman, but only a small percentage of the population will ever receive professional financial help with bills and their finances.
Given how tricky managing money is these days (think: cost of living pressures) and how much is riding on it (think: self-funded retirement), logic would suggest that middle income Australia would be heavily invested in financial advice and money management services.
On the contrary, however, research conducted in 2021 by think tank Investment Trends shows that two in five Australians believe that professional financial advice is unaffordable. The report also estimates that 12.6 million people have unmet financial advice needs.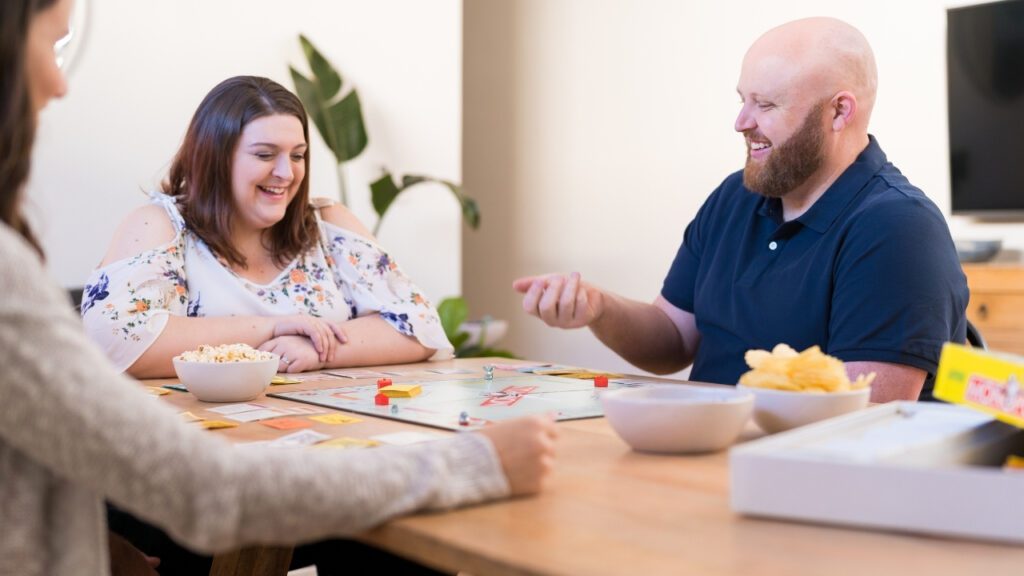 The University of Melbourne discovered similar perceptions in their 2019 study of 'How Australians Feel About Their Finances and Financial Service Providers.' Melbourne Uni researchers found that almost one in three people are dissatisfied with their financial situation.
In the same study, when people were asked what stopped them from trying to improve their financial situation, they cited 'lack of trust in financial institutions and advisors' as the top reason. Clearly, a lot of people not only think that financial advice is unaffordable, but best avoided at all costs!
At the other end of the spectrum are free financial counsellors, such as the excellent National Debt Helpline and other not-for-profits. These free services provide financial help with bills and debt. Most, however, have limited resources which is why, rightfully so, they prioritise severe hardship cases.
Somewhere in between, lies the majority of Australians. Millions of people who don't have financial difficulties to warrant financial counselling or enough money to hire a financial planner, but who want (dare say, need) to do more with their money.
More financial help options, but don't forget humans
How should these people find their way, if ever, into the exclusive club of financial planning? How should the financial planning sector recast itself from the fire of the banking royal commission? And more fundamentally, is it possible to reimagine professional financial help with bills in a way that serves more people?
The answer, I believe, is to think of financial planning and money management services across a wider continuum–to design a flatter pathway, with more entry points, greater accessibility and to serve a wider range of needs.
Financial apps and digital services are flooding into this space. Robo-investing is a good example. But most of these new digital services are devoid of the 'human expert' element. In a topic as nuanced as money, it's the human element–the financial counsellor or financial adviser–that tailors advice to the client's situation.
Live your life
free
from money worries
Start today with a FREE no obligation appointment
I can't understate the importance of human interaction when it comes to money matters. Money is not just a unit of exchange. It carries deep meanings which makes it an emotionally charged topic. It's a modern molecule for survival, stability and success.
But because money is often a taboo topic and it's barely taught at school, it's not unusual for people to carry all sorts of money guilt, weird ideas, bad habits or massive blindspots. High earners can be some of the worst affected because they have enough cash flow to keep financing poor choices.
Start with the right foundations
The poor and wealthy do, however, have one thing in common. The foundations of money management and financial planning are universal. It's a truism, no matter how much you earn, that: you can't save or grow money you've already spent.
Budgeting, therefore, is a great place to begin any financial journey. When you organise your finances into a budget, you lay down the foundations for lifelong financial fitness. You uncover bad habits, encourage good ones and create a master plan to achieve your financial goals.
With that in mind, I want to show you how a professional budgeting service like MyBudget develops those financial fundamentals:
Financial goal setting
They say if you aim to go nowhere, you're sure to get there. I've seen people with six-figure incomes who have nothing to show for it because they spent their money without working towards any goals.
On the other hand, I've seen people with low to average incomes buy multiple homes, pay off debt, enjoy debt-free annual holidays and retire early because they had clear targets supported by an achievable plan.
This is why, before we begin designing a budget for our clients, we start with their goals. If you've set goals in the past and not achieved them, it doesn't mean that goal setting doesn't work. It's usually a sign that you need to work towards smaller goals before the bigger ones will become achievable.
Control your spending habits
If you'd like to have more money in your pocket, you have two options: increase your income or lower your expenses. There may be merits in taking on a second job or starting a sideline business, but most people are already working at full capacity.
On the other hand, nearly everybody is able to spend a little less. Or maybe a lot less. According to research conducted by ANZ, the average Australian spends $3,172 a year on things they don't need.
When we create a professional budget, we structure the client's spending into numerous streams. It quickly becomes clear how much money is being spent on essentials and non-essentials. It's not uncommon for someone to discover that the holiday they wish they could afford is hiding in their takeaway food habit or in the gym membership they rarely use.
Create a safety net
One of the priorities in any financial planning process is to create a safety net. This means having enough savings to protect from sudden income loss, as well as the right insurances.
A lot of people ask whether they should pay off their debts before putting money aside for emergencies. If you have high-interest debt, such as credit cards, it's generally recommended to pay it off as quickly as possible. In the meantime, it will mean relying on your credit cards should an emergency come up.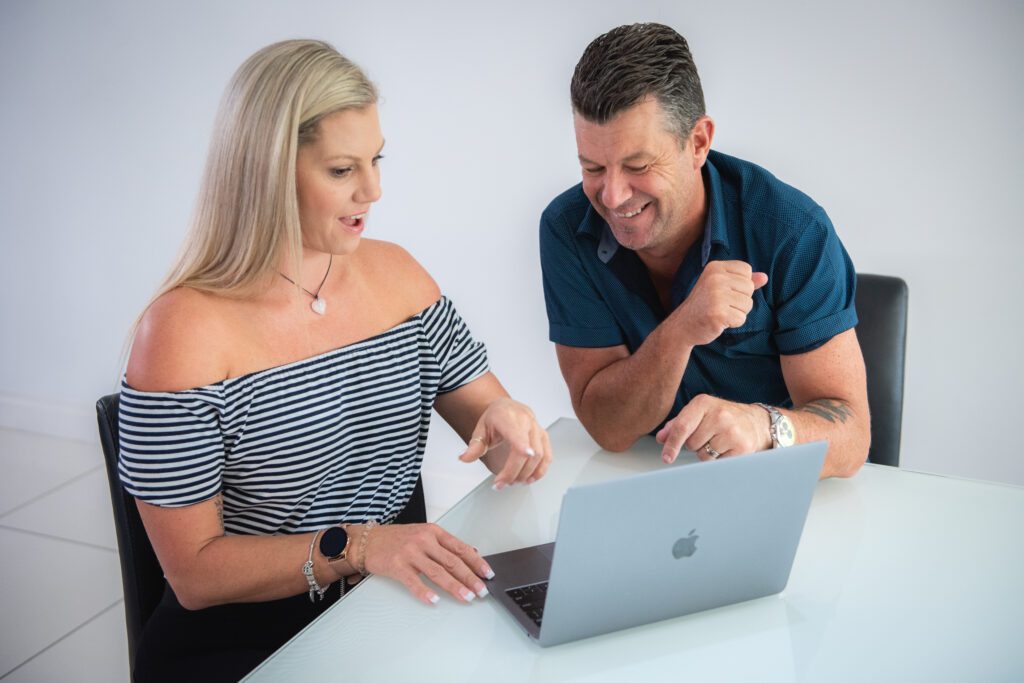 This is where focus and discipline is needed and where financial goals help to keep you focused. Goals block out distractions and, when obstacles do pop up, pull you back on track.
Automated money management
Automation is another powerful tool to keep your finances on track. I remember when I was a little girl, I used to have a passbook for my bank account. The clerk would handwrite the transaction in the book and update the balance. Even when I started MyBudget 23 years ago, paying bills and moving money meant standing in long queues.
Thankfully, those days are behind us. We live in a digital age where most things can be automated, including our finances. In fact, I find it surprising that the traditional, transactional bank account model still dominates today.
A historical transcript of transactions is important for record keeping, but less useful for future planning. To plan ahead, you have to look ahead, which is why our approach to budgeting focuses on the future, not the past.
Every bill and expense that a MyBudget client expects over the coming 12-month period goes into their budget. This means that money for Christmas, birthday presents and every other expense is set aside before the expense is due. Savings are set aside and streamed in the same way.
If this sounds like hard work, it's not. The client's budget is managed within our automated budgeting platform and app. When the client adds a bill or makes a change to their budget, their budget updates automatically. As well as saving time and keeping their goals on track, the app is a powerful tool that shows how today's financial choices impact future results.
FURTHER READING: Making financial goals and achieving them
Professional financial help
As I already mentioned, having a human expert help people with their finances can be very powerful. A trained specialist will not only connect the dots and design a customised solution, they will do things an app simply can't. Listening, sensing and caring, to name just a few human qualities.
At MyBudget, our caring budget professionals are called Personal Budgeting Specialists and Money Coaches. They are not financial planners and do not offer financial advice. They are accredited with a Certificate IV in Financial Services and trained to an expert level in personal budgeting and money management through our extensive internal training programs.
Going back to the MyBudget client-couple from the beginning of this article, I asked them if their home loan repayment was affected by the recent interest rate rise. It was, they said, but they didn't really notice it. Their Money Coach had suggested budgeting for higher repayments a few months ago, just in case.
That's just one example of the benefits of having a human budgeting professional in your corner. Our team is constantly scanning the horizon, answering questions, solving problems and helping clients make the most of their money. We also have a team of debt specialists and advocates for those who need it.
If you'd like to experience talking with a budget expert about your finances, you can try it for free. The first budgeting appointment costs nothing, there's no obligation to proceed, and you'll come away with a detailed, 12-month budget that shows how far your money can go. So give MyBudget a call on 1300 300 922 or enquire online today.
Call 1300 300 922 or get started today
This article has been prepared for information purposes only, and does not constitute personal financial advice. The information has been prepared without taking into account your personal objectives, financial situation or needs. Before acting on any information in this article you should consider the appropriateness of the information having regard to your objectives, financial situation and needs.