NDIS and budgeting: how Jake used both to reach his financial goals
MyBudget has partnered with the National Disability Insurance Scheme (NDIS) to change the lives of those on the scheme through financial well-being and budgeting support. MyBudget client and NDIS recipient Jake discovered that he could still enjoy all of the favourite parts of his day-to-day routine, while saving for a house, through MyBudget.
Understanding the NDIS and budgeting
In 2013, the National Disability Insurance Agency (NDIA) expanded beyond medical treatment and social services to improve the overall life quality for Australians with disabilities. Fast forward to 2023, the federal budget expects an annual growth target of 8% for the total costs of the NDIS by 1 July 2026, showing an increase of $8.8 billion and allowing an increase of Australians with disabilities to receive support. Transport funding in the federal budget meant that the cost of getting around was minimised for those living with disabilities, leaving more space in their personal care budgets.
An additional $10.3 million has been allocated to expand the Sport4All program to 80 local government areas across Australia to help engage adults and children with disabilities in the community. With a new focus beyond just medical assistance, the NDIS is focusing on improving overall quality of life, which is more than just physical. A fundamental aspect of life quality is financial well-being, which is now much more accessible through MyBudget becoming an NDIS provider. MyBudget provides clients with a clear understanding of their current financial position and what their future can look like. For Jake, this meant starting to look ahead for the first time to create the life he wanted and stop living week-to-week. For those living on support payments, this can not only be encouraging but very transformational.
What is the NDIS, and how can it help with budgeting?
The NDIS covers a comprehensive range of services, including (but not limited to) improved living arrangements, everyday items, assistive technology and now budget support through MyBudget. Community activities such as art classes, recreational inclusion through activities including gym memberships, diet advice and core support such as social services are all covered through the NDIS for eligible people. The support provided through the NDIS has various capped rates, meaning a maximum amount can be spent on each item for those on the scheme.
NDIS clients are responsible for paying their vendors directly and receiving their funding support directly into their bank account in arrears. As the amount of support is capped, these amounts need to be spent now on the support they're intended for, or else they cannot be reimbursed. This can pressure NDIS clients, meaning their expenses must be managed in advance to avoid accidental overspending.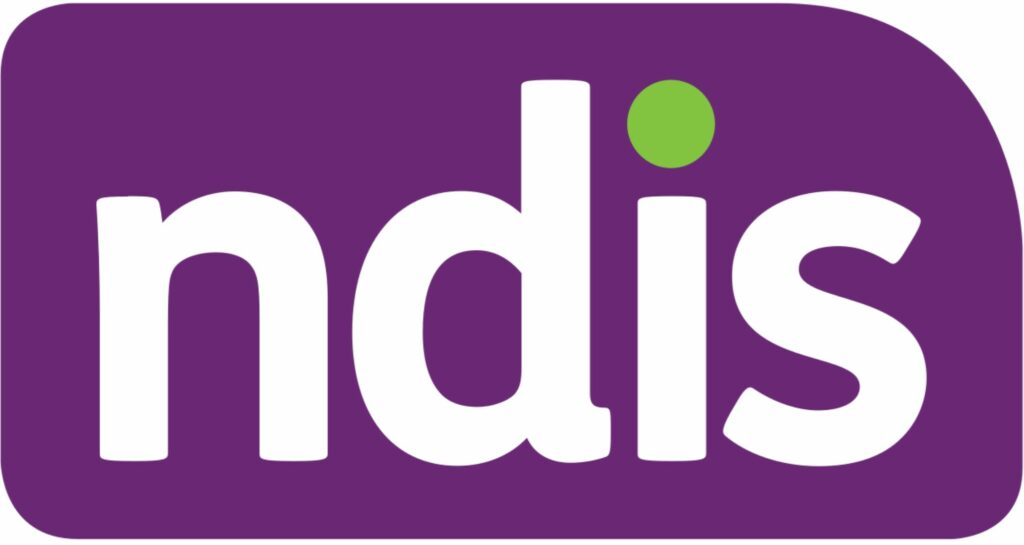 How Jake used NDIS and MyBudget to reach his financial goals: Case Study
Before MyBudget, Jake did not feel that his goals were ever in reach, and that he could not maintain a supportive lifestyle or work toward his financial goals, such as saving for a house.
Maximising his money using MyBudget meant Jake could utilise the NDIS scheme to create the life he wanted rather than living in a repetitive week-to-week cycle.
"MyBudget first allowed me to save money for my first car, and I was able to pay it off three years early!"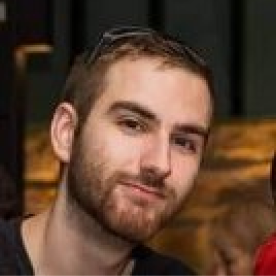 "MyBudget first allowed me to save money for my first car, and I was able to pay it off three years early!"
Elated with his initial achievements, Jake then began to look ahead into the future and create the life he wanted to live.
"Part of my NDIS goals is to be able to live independently and be able to have a house to live in. Since joining MyBudget, I have been able to save for my house deposit and now I'm trying to save for my first home. I have just over $20,000 saved and it's continuing to grow."
With a sustainable budget in place, Jake has been able to get some quick wins on the board while laying down the foundations for a stable financial future.
MyBudget are able to support my goal of owning my own home and achieving my NDIS goal of living independently.
Jake now regularly enjoys socialising with friends, with money allocated for grabbing coffee or brunch and going to the movies. He's started to go to the gym regularly, which has had a wonderfully positive impact on his mental and physical health. He is able to access his usual social services and beyond to maximise his budget and lifestyle, all while achieving goals he, at one stage, did not realise were achievable.
Tracking your spending and adjusting your budget
Are you a visual learner? The MyBudget app can plan budgets with a trajectory to achieving your goals, so you can always see exactly how long it takes until you reach them. MyBudget's system focuses on ensuring financial goals are achievable, and once they are achieved, set new goals! This is how Jake was able to keep track of his goals; knowing that his savings were growing while all of his bills were paid on time gave him the piece of mind he was missing. With the help of NDIS, qualified clients have control over their NDIS support alongside tailored plans from MyBudget.
Tips for sticking to your budget with the NDIS
In 2022, the federal budget allocated increased support for the national disability scheme, meaning more support funding is available. However, with the increased cost of living, sticking to a budget can take time and effort. Therefore, it's never been more important to build a budget that accounts for every expense, including emergencies and social activities. For Jake, the reliability of a budget created a sense of relief, allowing him to focus on the more important things in life.
Planning for unexpected expenses
As the NDIS offers reimbursement rather than upfront funding, the time between making payments and getting reimbursed can feel tight. MyBudget specialises in budget planning and takes preparing for unexpected expenses into account. Life can often throw us curve balls, so having that degree of flexibility in a budget can help with those unexpected expenses that wouldn't have fit into a budget otherwise. Being financially set up and prepared creates flexibility to adapt to new expenses while maintaining traction toward financial goals.
For Jake, looking at his expenses head-on was the best way to prepare for a rainy day while not compromising his progress towards his financial goals. For those relying on payments and unable to work, a large, unexpected expense can cause severe distress. Being prepared is critical to avoid stressful situations and painful compromises, and our automated budgeting system can help to keep you on the right track.
MyBudget and the NDIS
MyBudget's partnership with the NDIS means a lot to MyBudget founder Tammy Barton and her brother. MyBudget aims to support NDIS Participants by providing the freedom to manage their personal budget and daily money management, delivering peace of mind to live their daily lives, participate within the community and achieve their financial goals.
MyBudget has helped over 130,000 Australians live their lives free from money worries and we're very excited about this new journey to extend our services with our new NDIS partnership. To learn more, please visit our NDIS page or give our friendly team a call on 1300 300 922.
This article has been prepared for information purposes only, and does not constitute personal financial advice. The information has been prepared without taking into account your personal objectives, financial situation or needs. Before acting on any information in this article you should consider the appropriateness of the information having regard to your objectives, financial situation and needs.