Are you prepared for life's "what ifs"? Our guide to saving money for emergencies
What would an emergency mean for your finances? We often avoid thinking about them or tell ourselves that "It won't happen to me", but we need to stop and consider 'What if' scenarios more seriously. To help you start saving money for emergencies and prepare for the unexpected, we've listed 12 of our most important emergency fund tips.
Think about the 'what ifs' before they happen
As budgeting and money management experts, we're especially conscious of the potential impact that an unexpected break from work can have on individual and household finances.
Securing your financial future takes disciplined spending and a forward-looking approach.
Whether it's for a rainy day or something more serious, saving money for emergencies can keep you on the path to meeting your financial goals. With this guide, you'll be ready for the unexpected and closer to financial freedom.
How much should you put in an emergency fund?
If you're starting to think about saving money for emergencies, then you've probably already searched "How much savings do I need for an emergency fund". This answer will vary from person to person.
An emergency fund should be used to cover unexpected or urgent costs – everything from medical bills to car repairs. It should be used as a safety net so you don't have to borrow money should something drastic happen in your life.
The typical recommendation is to have enough money in your emergency fund to cover three months of bills. If you're able to, or want to look more long term, it's worth having more funds put aside in case you aren't able to work for a while – for example, if you need to take time off to look after a family member.
Casuals, contractors and gig workers saving money for emergencies
An emergency fund is something all casual, contract and gig workers absolutely need to consider as they have no paid leave entitlements to fall back on.
If someone becomes sick or the business has a quiet period and they have to reduce their staff hours, then casual workers are often the first to suffer. They might have their hours reduced and they are not entitled to sick leave if they have to take time off.
Considering that 25% of Australian workers are casual and that one in five adults has less than $250 in savings, the question about whether to consider an emergency fund is a very important one.
Permanent workers saving money for emergencies
While permanent workers have leave entitlements to fall back on, those who use up their entitlements quickly may be vulnerable during uncertain times.
It's certainly not uncommon for flus and colds to work their way through families one member at a time, while one or another parent takes carer's leave for one child after another. Some employers require staff to use personal or unpaid leave to do so, all of which adds up to greater demand on leave entitlements.
12 emergency fund tips to financially prepare yourself for life's "what ifs"?
Preparing for potential income loss will help to strengthen your financial fitness overall. Should the day come that your work or income is affected by, say, a quarantine period or company shutdown, following these 12 emergency fund tips will help to make sure you're ready for it.
1. Buy a little extra food when you go shopping
While there's no need to panic-buy or stockpile large supplies of groceries, we do recommend buying a few extra items each week.
Not only does this approach put less strain on the supply chain, it puts less strain on your finances and means you can stick to your existing supermarket budget. Choose non-perishable items and food you can freeze, and don't forget that grocery delivery is an option for people who end up housebound.
Aside from the convenience, online supermarket shopping is a great way to avoid impulse buying and to spot bulk discounts when you sort items by unit price.
2. Boost your savings
Having more savings in the bank might seem like the most obvious way of saving money for emergencies, but it's the best way to protect yourself from financial stress. The aim should be to have a couple of months of income saved up, but even a few hundred dollars is a great start.
If you're wondering where to find extra money to boost your savings, it's usually hiding in your everyday spending habits. Where could you find an extra $20 a week? Cancel an app or streaming service? Bring your lunch to work? Clean out the garage and sell items you don't need? Every little bit helps when it comes to creating a savings safety net.
3. Avoid using your
credit card

or Afterpay

Make sure you're living squarely within your means and not overspending. This is an especially important emergency fund tip for people who are concerned that their income may fluctuate or be unreliable in the future.

The key to living within your means is to create a budget and stick to it. One quick way to achieve this is to avoid making purchases with credit cards or Afterpay. A detailed budget will show where your money is going and how to make the most of it.
4. Work extra when you can
If you're worried about losing income in the future and you have the opportunity and capacity to work extra now, ask your boss for more hours. One of the quickest ways to save money for emergencies is to earn more. The important thing is not to spend your extra earnings, but to keep them set aside for future contingencies. If you don't already have a separate bank account for your savings, open a no-fee account online.
5. Understand your entitlements
Have a talk with your boss about work arrangements and entitlements should you need to take time off. According to Fair Work, casual employees needing to look after a sick family member are entitled to just two days of unpaid carer's leave per occasion, but many employers are likely to be more flexible.
6. Suspend subscriptions
A quick win for your budget – and a great way to generate spare cash – is to suspend or cancel your subscriptions. Pay TV services, gym and club memberships, newspaper and magazine subscriptions and meal box services are good examples. It doesn't have to be forever; just while you build up some savings or get back on your feet.
7. Get conscious about consumption
A lot of budgets are stretched by heating or cooling bills (depending on the season), so it's always good to think about energy efficiency in your home. Experts say that for every one degree you reduce the thermostat on your heater, you can cut your heating bills by up to 10%.
Start today with a
FREE no obligation appointment.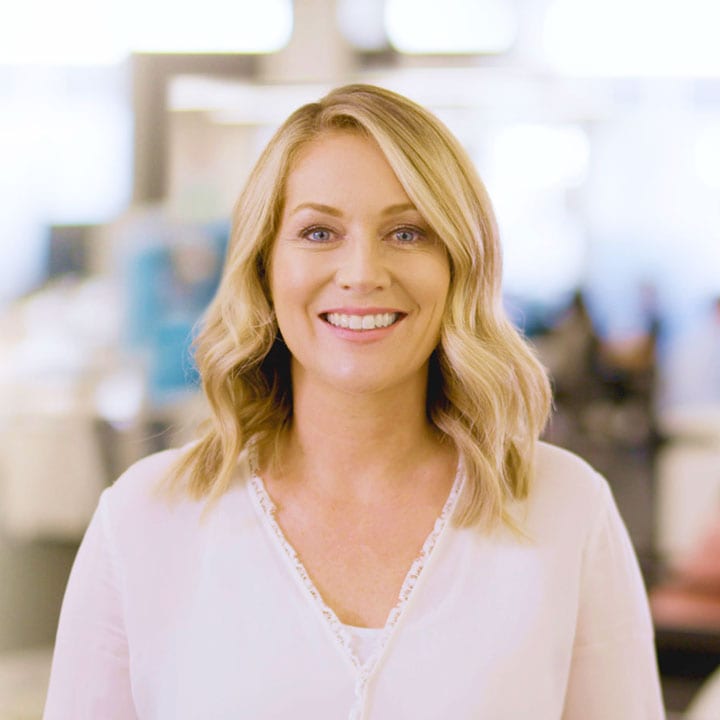 A thermostat setting of around 20 degrees is recommended. Also, plug up draughts, open curtains and blinds to let heat in during the day and close them at night to keep the cold at bay. When your kids emerge from their bedrooms in shorts and t-shirts and complain about being cold, remind them to wear warm jumpers, pants or dressing gowns around the house. These tips can be reversed for the warmer months too.
8. Shop around for insurance
When it comes to saving money for emergencies and cost-cutting, the general rule is that a lot of small change adds up to big savings. One exception is insurance where shopping around can result in hundreds of dollars of savings in one foul swoop.
Online insurance comparison sites such as Compare The Market allow you to compare a range of products and insurers. You might even find that your current insurer comes in cheaper, which means you can pocket the savings without swapping.
9. Talk to your creditors early
If you find yourself short of money and unable to pay your bills on time, talk to your creditors before the bills are due. It's as easy as calling the company to explain your situation and ask for a payment extension. If your financial situation is more severe or likely to be long-term, you could alternatively enquire about financial hardship arrangements. (For MyBudget clients reading, this of course is a service we can do for you.)
10. Apply for government benefits
Should you find yourself out of work and with no job opportunities lined up, talk to Centrelink about unemployment benefits. A lot of people resist asking for assistance because they want to be independent (and because Centrelink can be difficult to deal with!), but delaying it can make the process more stressful.
11. Ask for help
Probably our most important emergency fund tip and the best way of saving money for emergencies is this: reach out to someone who can help. This could be a friend or work colleague who's good with money. If the idea of sorting out your finances makes you feel anxious, then you don't need to be afraid to ask for help. MyBudget would be pleased to design a customised budget and money plan for you. Our budget consultations are free and the tailored budget is yours to keep.
12. Are you a MyBudget client already?
If you have any concerns about your current work situation or your emergency fund (or lack thereof), please get in contact with a MyBudget money coach. We're here to help every step of the way.
Ready to follow these emergency fund tips so you can take on any of the curveballs life throws at as? If you're still unsure on how to go about saving money for emergencies or need help with budgeting and achieving your financial goals faster, give us a call on 1300 300 922 or enquire online.
Call 1300 300 922 or get started today
This article has been prepared for information purposes only, and does not constitute personal financial advice. The information has been prepared without taking into account your personal objectives, financial situation or needs. Before acting on any information in this article you should consider the appropriateness of the information having regard to your objectives, financial situation and needs.
All customised budgets and consultations with money experts are subject to MyBudget's qualification criteria. We recommend that you read and consider our Product Disclosure Statement.