What happens when home loan deferrals end? Your questions answered.
Home loan holidays granted to borrowers impacted by Covid are winding up. So what happens next? What are your options? What help is available? Here are the answers to all of your mortgage deferral questions.
Mortgage deferrals end 31 March, 2021
When the pandemic hit in early 2020, it became clear that Covid-19 would have a significant impact on the lives and livelihoods of Australians.
In March 2020, the banks announced that home loan customers financially affected by Covid could defer their home loan repayments for a period of up to six months.
This was later extended, giving borrowers the ability to take a repayment holiday from their home loans for a maximum of 10 months, or until March 31, 2021.
About 10% of Australian home loan customers paused their repayments. Now, with the end date fast approaching, many are beginning to consider their options.
What is a home loan deferral and how does it work?
A home loan deferral – also referred to as a mortgage deferral, or home loan or mortgage holiday – allows the borrower to stop making regular loan repayments for a period of time.
What happens to interest charges while my mortgage repayments are on hold?
Generally speaking, during this period, interest charges and fees continue to be added to the loan balance.
Will I have to catch up on the payments I missed?
To catch up on missed payments, you can make higher monthly repayments when the deferral period ends or your lender may offer to extend the term (length) of your loan.
If you can afford it, making higher payments to catch up the repayments you missed can be a good way to save money. It reduces the amount of interest charges and fees you have to pay over time. Discuss this with your lender.
What should I do if my bank is requesting repayments I can't afford?
Recent news suggests that some banks are putting pressure on borrowers to make bulk repayments to catch up what they owe, rather than restarting their repayments and extending their loan term.
If this has happened to you, it's important that you don't feel pressured into payment arrangements you may not be able to afford. 
Live your life
free
from money worries
Start today with a FREE no obligation appointment
Before you start negotiating with your bank, make sure you've created a detailed budget to work out what terms and payments are affordable.
If you're not in a position to return to your pre-pandemic repayments, enquire about your bank's financial hardship measures. You may qualify for an extended deferral period or other help.
What if I can't begin repaying my home loan?
If you're not going to be able to restart your home loan payments, you'll need to contact your lender as early as possible to discuss your situation.
There may be other options available to you, such as:
Switching to an interest-only loan which typically has lower repayments
Using money in your transaction account to offset your home loan
Lowering your repayments and extending your loan term
Extending the deferral period
Help under your bank's financial hardship provisions
Should I take out another loan to cover my home loan repayments?
Taking out a personal loan or using credit cards or payday lenders to cover your home loan payments is generally a bad idea.
Not only may you find yourself in more debt, but these non-secured forms of debt are likely to come with higher interest rates than your mortgage.
Can someone help me talk to my lender?
You have the right to appoint another person, professional or business to represent you in your dealings with your lender.
For example, MyBudget's team of experts may be able to help you create an affordable budget, then negotiate with your lender about payment arrangements on your behalf.
What happens if my situation has permanently changed?
There will be borrowers whose situation has changed significantly and permanently due to job loss, business failure or other factors. Again, this is an issue to discuss with your lender as soon as possible or with a money expert.
There may be alternatives you haven't considered—for example, restructuring your home loan to lower your repayments or applying for financial hardship arrangements.
Should I sell my home?
While the government encourages lenders to try to keep borrowers in their homes, ultimately, defaults will result in repossessions and forced sales. For some people, therefore, selling the property may be the best, if not only, option.
Keep in mind that selling your home does not necessarily mean going back to renting. It may mean downsizing or moving to another area. By selling your home voluntarily, you may avoid extra legal costs and achieve a better financial outcome.
Don't overlook creative options for generating more income from your home. You may be able to take in a roommate or border or rent out your garage, for example.
Will my home loan deferral affect my credit rating?
If your lender is a member of the Australian Banking Association (ABA), your COVID-19 home loan deferral will not have a negative impact on your credit rating.
Further, thanks to new credit reporting legislation passed by Federal Parliament, if you need to access further financial hardship help, it's less likely to affect your credit score.
Under the new laws, lenders must provide credit rating agencies with more information about the credit history of their customers, painting a fuller picture of the reasons behind any missed repayments.
What are my next steps?
Feeling stuck? Not sure where to start? Creating a budget is a great place to begin because it will help you work out what mortgage repayment amount is affordable. Download a free budget template to get started.
The next step is to talk with your bank or lender. Explain your situation and ask them to outline your options. Remember to have your budget in front of you and never commit to an arrangement you aren't confident in keeping.
Is help available?
If you believe your lender has acted unfairly in negotiating new repayment terms for your loan, or your application for financial hardship has been unjustly denied, you can contact the Australian Financial Complaints Authority (AFCA) on 1300 565 562.
If you're in the process of working out what sorts of repayments you can afford, you could seek help from a:
Friend or family member who is good with money
Financial counselling service
Accountant or financial advisor
Personal budgeting and debt help expert
At a free consultation, MyBudget would be pleased to create a customised budget for you and to explore your post-mortgage deferral options. As well as designing an affordable plan, we may be able to speak with your bank and other creditors on your behalf.
Book your free consultation
The budget we create for you is yours to keep. Our recommendations are free and there is no pressure or obligation to join.
Contact MyBudget today on 1300 300 922 or request a callback.
Call 1300 300 922 or get started today
---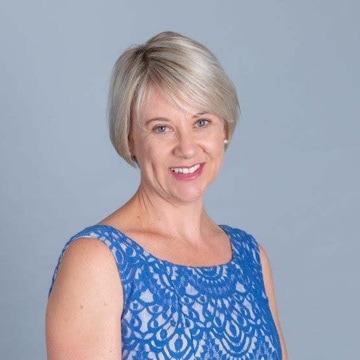 Michelle Bowes is an experienced business journalist and personal finance writer based in Sydney. As a mum of three growing and very busy kids (and one growing and not so busy cat), she knows all about the daily juggle and understands the challenges Australian families face in managing their household budgets in the face of the ever-rising cost of living.
This article has been prepared for information purposes only, and does not constitute personal financial advice. The information has been prepared without taking into account your personal objectives, financial situation or needs. Before acting on any information in this article you should consider the appropriateness of the information having regard to your objectives, financial situation and needs.