Life moves so fast sometimes that we don't have time to pause and think about our goals and our week ahead at work and life, let alone how much we spend on a week-to-week basis. Months roll by, multiple birthday parties were celebrated, takeout starts becoming the easier option for most nights, coffee catch-ups on weekends turn to big lunches, and the $700 a year gym membership was only used a handful of times.
Where do we draw the line before we ask ourselves,
Okay, am I using my money in the best way possible?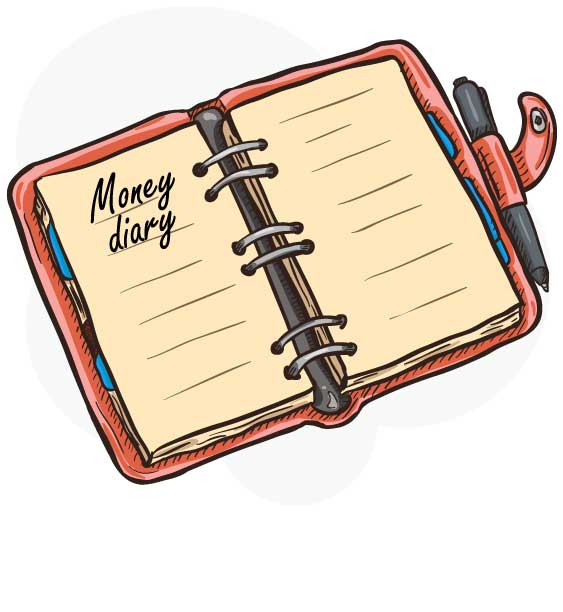 Diaries are a great way of keeping your life organised, and it's not just about scheduling. Putting all your random thoughts and genius new ideas in writing will help your mind focus on the present, and you can always look back at your scribbles and build on them later. Some people also choose to include a Money Diary section, that could either go for a stretch of 30 days, or a more manageable 7-day record. Money diaries work by giving you a snapshot of your day-to-day spending in a set time period, so that you could analyse your spending habits at the end and hopefully make better choices from then on.
Maybe you could've shopped around for cheaper prices instead of going to the closest store because it was more convenient?
Are there more wallet-friendly ways to treat yourself than that Instagram-worthy acai bowl?
Were those barista-made coffees every week worth it at $5 each when there is a perfectly good coffee machine at work?
Money diaries can be as simple as you want it to be and also focused on certain topics such as stationery items and grocery shopping for school. It's also helpful to note whether the purchase is a need (essential item) or a want (just buying for the sake of it), to help with your spending evaluation at the end.
Here's an example of a simple 1-week money diary by new parents Jaz & Reid buying baby items for their 5-month old infant son, Jack: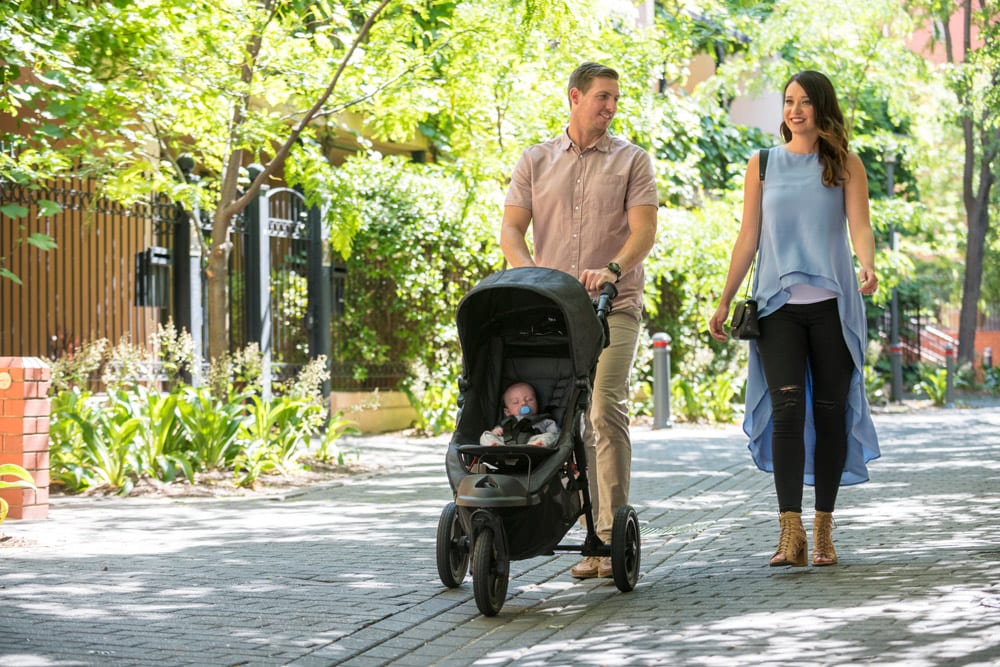 Jaz & Reid's 1-week Money Diary
Date: Sunday 13th January 2019
Purchase: Baby panadol at the chemist
Cost: $7.29
Need or want: Need – the baby panadol drops that we had leaked on a recent trip and we needed to have it on hand in case he gets sick.
Date: Sunday 13th January 2019
Purchase: Teething gel at the chemist
Cost: $10.95
Need or want: Need – early signs of teething starting to show!
Date: Monday 14th January 2019
Purchase: Huggies baby wipes from Woolworths
Cost: $3.00 each x 2 = $6.00
Need or want: Need – ran out of wipes.
Date: Tuesday 15th January 2019
Purchase: High chair from Kmart
Cost: $29.00
Need or want: Need – baby is starting solids this week and needs a chair for feeding.
Date: Thursday 17th January 2019
Purchase: S26 baby formula from Foodland
Cost: $23.00
Need or want: Need – breast milk supply dropped and needs formula top up.
Date: Saturday 19th January 2019
Purchase: Cute buttoned short-sleeved shirt that matches one that Reid has
Cost: $14.99
Need or want: Want – couldn't help it, it's for a 'loud/fun shirt' themed party and the shirt exactly matches one that Reid already has and was just too adorable to say no!
Total cost of baby items for the week: $91.23
Simple, isn't it? Hopefully you'll try out your own Money Diary this week and start assessing your spending habits for the better!
Call 1300 300 922 or get started today
This article has been prepared for information purposes only, and does not constitute personal financial advice. The information has been prepared without taking into account your personal objectives, financial situation or needs. Before acting on any information in this article you should consider the appropriateness of the information having regard to your objectives, financial situation and needs.
All customised budgets and consultations with money experts are subject to MyBudget's qualification criteria. We recommend that you read and consider our Product Disclosure Statement.