Good financial hygiene: making better money habits to achieve financial fitness
Developing better money habits is crucial for achieving financial fitness. Just like personal hygiene habits, financial hygiene habits are essential for staying financially healthy. By establishing a routine of good money-saving practices, you can take control of your financial well-being and protect your financial identity and personal information.
Teaching yourself and others about the importance of making better money habits sets the foundation for a secure financial future. Remember, small but consistent steps towards financial hygiene can make a significant impact on your overall financial life.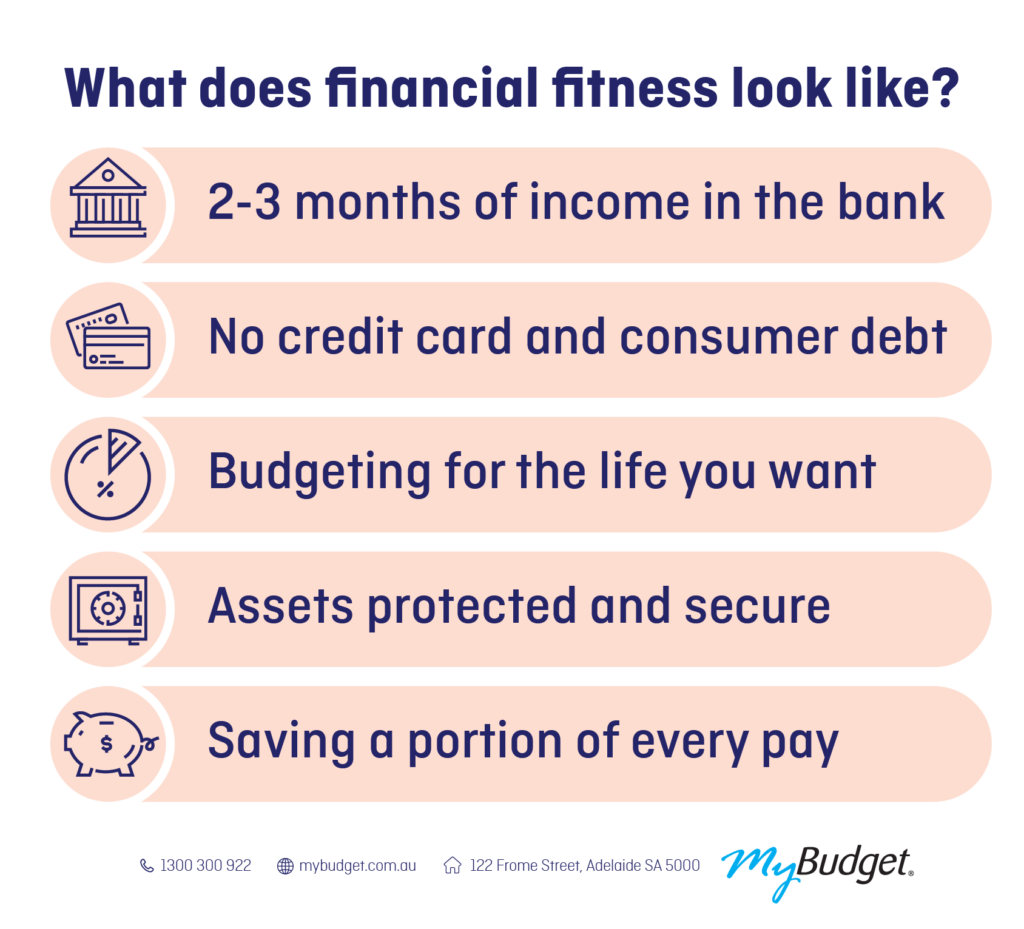 What is financial hygiene?
Financial hygiene is all about adopting good money habits to improve your financial well-being. It's like maintaining cleanliness for your finances, ensuring they stay healthy and in order. Rather than being burdensome or time-consuming, financial hygiene consists of simple tasks that you incorporate into your regular money-saving routine. It's about adopting a proactive approach to managing your money and making smart financial decisions.
Why is financial hygiene important?
Financial hygiene is important because by doing so, you'll be taking care of your financial health, and this requires requires consistent effort. Neglecting your financial habits for too long can lead to serious consequences in the future.
Financial literacy is no longer just about managing money and paying bills. It includes understanding how to protect your online information. This means safeguarding your bank savings accounts, credit cards, retirement savings investments, and credit history. By taking the time to develop good financial habits and protect your financial information, you can set yourself up for success in achieving your financial goals.
Do you find money to be complicated?
If you find money to be complicated, you're not alone. Managing your finances can be overwhelming, especially when you have multiple bank accounts and various bills to keep track of. In addition, your wallet or purse is likely filled with different debit and credit cards, along with personal identification.
It doesn't stop there – your mobile phone or computer also stores important financial information. And let's not forget about the apps, websites, and agencies that hold your personal data, including government agencies like the Australian Tax Office and private agencies like Experian, which calculates credit scores.
So, how can you simplify your finances and ensure the protection of your valuable financial information? What are the fundamental principles for achieving good financial health? How can you break free from bad money habits and establish new, improved habits that prioritize your security? It's natural to wonder why some people make managing their finances look effortless.
Live your life
free
from money worries
Create your own budget plan designed to help you live the life you want
How can I make better money habits?
If you want to achieve financial fitness, it's important to develop better money habits. The good news is that these healthy habits don't have to be complicated or time-consuming – it's all about establishing a routine!
Daily habits
Daily habits play a significant role in shaping your financial wellbeing. Simple actions like bringing your lunch to work instead of eating out can save you thousands of dollars each year. Making small changes in your breakfast choices, such as switching from boxed cereal to oats, can also lead to significant savings for your family, totaling around $800 annually.
Weekly habits
Establishing weekly habits can be crucial for maintaining financial organisation. After inputting your bills into your budget, it's essential to keep track of them. Whether it's through an email folder or a physical one, creating a system to store copies of your bills and receipts will help you stay on top of your basic living expenses.
Monthly habits
On a monthly basis, it's important to review your credit card and bank statements. This not only ensures the accuracy of managing your monthly expenses but also allows you to assess your spending habits. Take the time to evaluate your short-term goals, as well as your long-term goals, and determine whether you're on track or if adjustments to your budget's monthly payments are necessary.
Yearly habits
Once a year, consider conducting a financial spring cleaning. This involves examining various areas of your finances, such as comparing your home loan interest rate and seeking new quotes for home, health, and life insurance. Additionally, reviewing different utility providers can help you find more affordable options and save thousands of dollars.
By incorporating these better money habits into your routine, you can make significant progress towards achieving financial fitness.
Should you automate your money?
One question that often arises when it comes to achieving financial fitness is whether or not to automate your money. According to Tammy Barton, founder of MyBudget and budgeting and personal finance expert, many people struggle with their finances because they lack a proper system or have a mix of good and bad habits. When examining their overall system, it often doesn't effectively support their financial goals.
However, one of the most powerful ways to improve your financial habits is through automation. By implementing the right systems, your financial goals can largely take care of themselves. This is a key reason why clients of MyBudget have been so successful in achieving their financial goals. By combining structure, automatic transfers, and expert guidance, individuals can develop better money habits and ultimately achieve financial fitness.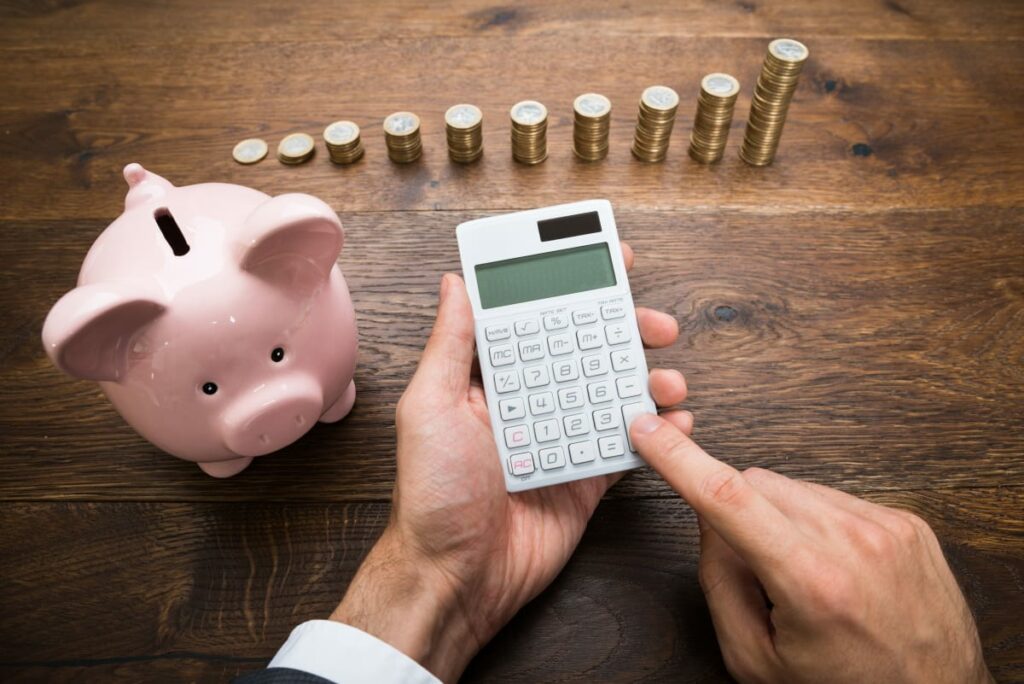 How can I keep my personal and financial information secure?
It's vitally important to secure your digital accounts with strong passwords and enabling two-factor authentication because scams and phishing schemes are always somethings to keep an eye on. However, keeping track of all those passwords can be overwhelming.
That's where a password manager can come in handy. It can securely store your passwords behind encryption, providing an extra layer of protection.
Additionally, it's crucial to keep an eye on your digital footprint. Over time, our finances can become cluttered with multiple high-interest credit cards, personal loans, store charge cards, and various accounts. To stay on top of your financial situation, it's best to minimise your financial footprint.
This means closing unnecessary accounts, deleting unused apps, cancelling subscriptions you no longer need, and consolidating multiple superannuation accounts into one. By simplifying and organising your financial commitments, you'll be on the right track knowing your financial future is safe and secure.
Give every dollar a job
One of the key principles of good financial hygiene is ensuring that every dollar you earn has a designated purpose. By giving every dollar a job, you can effectively manage your money and make the most of it.
Creating a detailed budget that takes into account all your income and everyday expenses over a 12-month period is a powerful tool to achieve this. With a clear map of where your finances are headed, you can easily stay on track and alleviate the financial stress of uncertainty.
By giving every dollar a job, you can confidently navigate your financial journey and work towards your short and long-term goals.
And if you're not sure what to do with any extra money you may have in your budget, instead of giving into impulse purchases, consider putting money aside into a separate savings account for an emergency fund. That way, you'll have a little nest egg for all those unexpected expenses, or even unexpected emergencies.
How can MyBudget help me to improve my money habits?
If you're looking to improve your bad money habits and achieve financial fitness, we at MyBudget can help. We have helped over 130,000 Australians develop a better routine for getting out of debt and saving money. If you have any specific savings goals in mind, such as saving for a house, planning for a baby, financing a wedding or holiday, paying off credit card debt, creating a retirement plan, or simply wanting to make your money go further, MyBudget will provide guidance and support to help you establish positive financial habits and work towards your financial objectives.
To get started, give us a call on 1300 300 922 or enquire online to book your free budget appointment. The budget we design is yours to keep, free of charge.
---
This article has been prepared for information purposes only, and does not constitute personal financial advice. The information has been prepared without taking into account your personal objectives, financial situation or needs. Before acting on any information in this article you should consider the appropriateness of the information having regard to your objectives, financial situation and needs.