What is money management? Ever find yourself wondering how to manage money? Isn't it something financial planners do? Doesn't it only apply to rich people? Not at all. These steps will show you how to manage your money to achieve your financial goals faster, with practical money management tips no matter how much you earn.
What is money management?
When most people hear the term 'money management,' they think of a financial planner or money manager—a personal finance professional who makes investment decisions for their clients. But that definition is too narrow.
Money management also describes how you use your money to live your daily life and achieve your financial goals. It includes all aspects of personal finance, from budgeting, to saving and investing, to how you spend your money, manage loans and debts, and protect your assets and other investments.
---
Your money has three jobs to do:
Day-to-day money management tips
The day-to-day job of your money is to pay bills and cover your living expenses.
Future-proofing
Another of your money's jobs is to provide a safety net that plans for the future and protects you from 'what ifs.'
Financial goals
This is where your money works to bring your dreams to life, such as going on holiday, buying a home, affording private education for your kids, or retiring comfortably.
---
Because the term 'money management' has become associated with wealth planning, a lot of people assume it's something only rich people do. The reality, however, is that everyone would benefit from managing their money better. In fact, money management is arguably more important for low to middle income earners because their finances have less room for error.
But what if you can't afford a financial planner? That's ok. The foundations of how to manage money are financial habits that anyone can develop. The steps you'll find below are designed for people on all income levels.
What's more, you don't have to implement all of them at once. Each step can be adopted gradually until they become a set of habits—or a money management system—that helps you build financial fitness over time.
---
Step #1: Get a "big picture" of your finances
Before you can start making plans for your money, you need a "big picture" of your finances. This is something most people don't have. Instead, life is hectic and most people are bogged down in the day-to-day of money handling.
To create an overview of your finances:
Print the last six months of statements for your credit card, bank accounts, superannuation, income and pay slips.
Make a list of your assets. Assets are items you own that can be given a dollar value and are saleable (e.g. real estate, cars and other vehicles, shares, etc.)
Make a list of your debts and liabilities. This is money you owe (e.g. loans, credit cards, buy-now-pay-later balances, money you owe friends or family, fines etc.)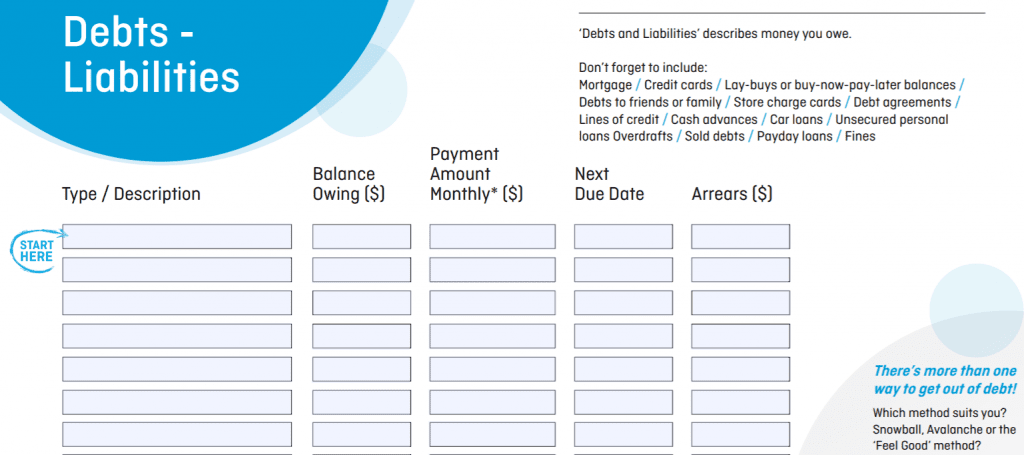 MyBudget's free Budget Template & Workbook is designed to help you get an overview of your finances.
---
Step #2: Create a budget
Now that you've got all the information you need, the next step is to organise it into a format you can use. What does that look like? A budget!
A budget is a financial plan that estimates your income and expenses over a period of time. But it's more than that.
Budgeting represents the foundation of money management tips because it:
Is an inventory of your finances and financial habits, big and small
Works like a roadmap to your future financial goals
Reveals problem areas and opportunities, such as overspending habits
Empowers you to make stronger financial decisions
Reduces financial stress and uncertainty
---
FURTHER READING
Budgeting For Beginners >>
---
Step #3: Review your spending habits
After creating your budget, you're now ready to deep-dive into your spending habits. How much money do you spend on takeaway food? How about clothes and fashion? Gadgets and tech toys? Subscriptions? Everyone is guilty of overspending at one time or another.
Don't hide—this is your hero's moment to confront undesirable money habits. The budget changes you make here could literally transform your life. How? By making sure that your daily spending habits don't sabotage your future goals.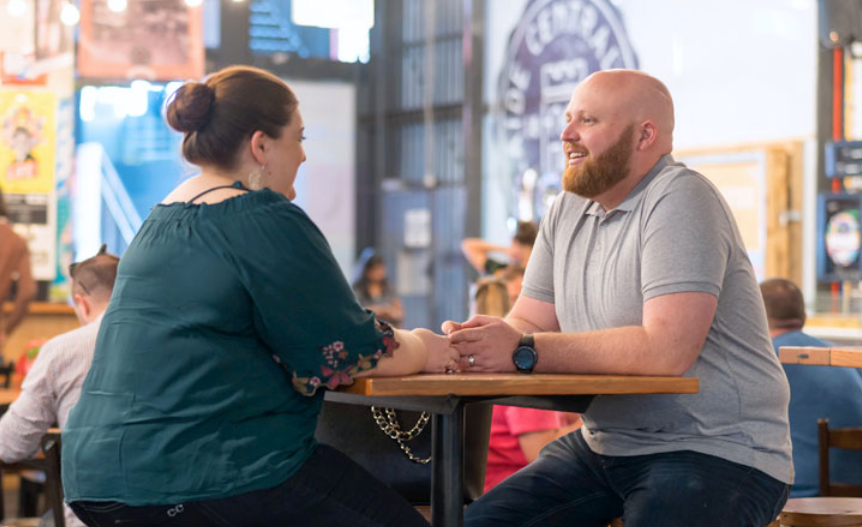 There's nothing wrong with budgeted spending. Spending only goes wrong when it causes financial stress or stops you from achieving your financial goals.
---
Step #4: Get out of debt
Debt is often one of the most challenging factors in money management. It can come in all different shapes and sizes: Credit card debt, personal loans, car loans, payday loans, buy now pay later deals—even money owed to family and friends. In fact, those debts can be some of the most stressful.
The benefit of having a budget is that you are able to test and design a debt strategy to suit your situation. If you're behind in payments, your budget will help you to prioritise your expenses and work out payment arrangements you can afford.
---
FURTHER READING
3 strategies to get you out of debt >>
---
Step #5: Set Financial Goals
Managing your money is not just about having more cash in your pocket. It's about budgeting for the life you want and being able to achieve your dreams. The reality, however, is that life is busy. It's easy to get caught up in workaday distractions and lose sight of your long-term goals.
Take some time now to think about your goals for the future. Ask yourself what:
Would your ideal life look like?
Experiences would you like to have?
Do you want to achieve with your money?
Would you like to change about your financial situation?
Would financial success look like for you?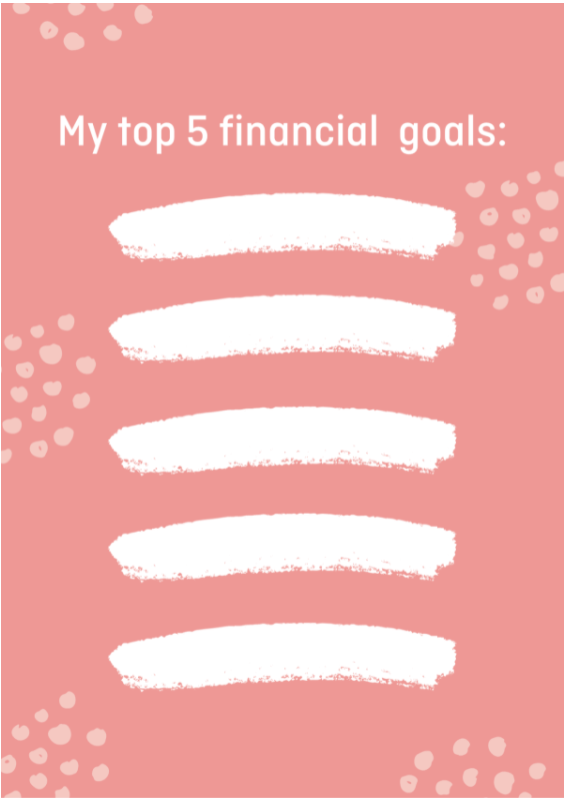 While you're brainstorming, keep in mind that it's good to have a mix of big and small goals to work towards. Short-term goals (such as saving for a special birthday dinner) are great for motivation on your way to reaching long-term goals (such as saving for a home deposit).
---
FURTHER READING
5 ways to visualise your financial goals >>
---
Step #6: Save money
Your first saving goal should be an emergency fund. Your emergency fund is savings you set aside for rainy days and emergencies. This is also how you build flexibility into your budget. Should an expected bill arrive, you will have savings to fall back on.
After saving for your emergency fund, set your sights on other saving goals. What would you like to save for? A holiday? House deposit? Christmas presents? Date nights? Build these savings plans into your budget and enjoy the satisfaction of having cash set aside for the things you want.
---
Step #7: Automate your payments and savings
You know why a lot of people don't manage their money properly? It's not because they're short on money. It's because they're short on time. Automating your payments and savings can reduce the mental load of managing your finances and give you back valuable time for living.
When it comes to automating your savings, open a dedicated savings account and ask your payroll administrator to deposit a proportion of your pay into it. Alternatively, set up an automatic transfer between your own accounts. By separating your savings and spending money, you reduce the risk of spending your savings by mistake.
When it comes to automating your bills, the first step is to use your budget to work out how much money you need to set aside from every pay to cover future expenses. The next step is to set up automatic bill payments.
At MyBudget, we do all of this for you. Open the MyBudget app and you can see your exact financial position and future outlook, with all your bills, expenses, savings and goals mapped out for you.
Make a change to your budget and the future projections change before your eyes. Don't worry about setting aside savings or paying bills manually—it's done for you, directly from your budget.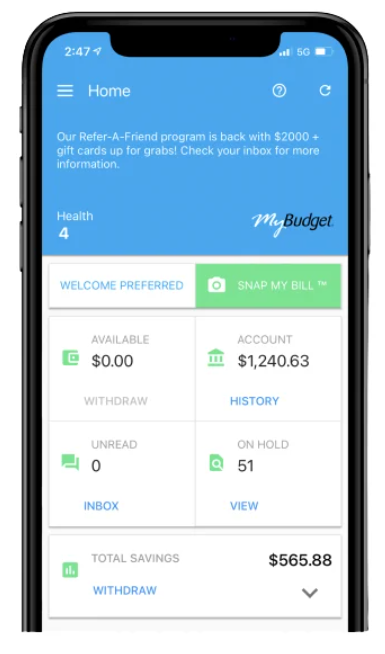 Our money experts and automated money management system does all the work that keeps your budget on track. This frees up your time for more living.
---
Step #8: Make your money work for you
Instead of your finances being reactive, you're now in a position to be proactive. The goals you previously thought were out of reach are now possible.
What you choose to do with your money will look different for everyone. You may want to pay off your mortgage sooner, enjoy more holidays or top up your super. Others may want to buy an investment property, have a baby or simply enjoy the pleasure of stress-free living.
It's about building a money management plan to support the lifestyle you desire. Holidays, house deposit, date nights and more are all part of the budgeting for the life you want.
---
The worry-free way for how to manage money
Whatever your money goals, there is a MyBudget solution to help you reach them.
Call 1300 300 922 or get started today
This article has been prepared for information purposes only, and does not constitute personal financial advice. The information has been prepared without taking into account your personal objectives, financial situation or needs. Before acting on any information in this article you should consider the appropriateness of the information having regard to your objectives, financial situation and needs.
All customised budgets and consultations with money experts are subject to MyBudget's qualification criteria. We recommend that you read and consider our Product Disclosure Statement.