How to make a Christmas budget and avoid a financial hangover
A Christmas budget is always at the forefront of our minds, especially as the months leading up to Christmas become weeks and the weeks become days. Every family is unique and if you're wondering how much to save for Christmas, you're likely looking for some Christmas saving tips. It's never too early to plan for the festive season and budgeting for Christmas (and Christmas in July) ahead of time is essential to having a fun and affordable day.
How should I budget for Christmas?
Christmas happens on the same day every year, yet it always manages to catch us by surprise. How does that happen? Christmas is like a ninja. One minute it's tax time and the next, every shop has fake snow in the window.
If you're like most people, you have excellent Christmas intentions. Every year, you plan to finish your Christmas shopping early and every year you find yourself in a flat panic with only a week to go.
If you're currently thinking about budgeting for Christmas, then we have a few Christmas saving tips for you:
Set a limit
Our first Christmas saving tips is that you'll need to work out what's affordable. Take a careful look through your budget and be sure not to prioritise Christmas presents over household bills. Having all of your bills and expenses laid out in a budget will allow you to see what is affordable this year.
Our free personal budget template is the perfect tool to get you started.
Make your Christmas gift list
Christmas gifts are one of the biggest festive season expenses. Grab a piece of paper or open the notes app on your phone and create your gift list. These are the friends, family members and work colleagues you'd like to buy Christmas presents for this year. You can also jot down any gift ideas that spring to mind.
The free MyBudget Christmas Budget Calculator is designed to help you create a Christmas budget. As you add your Christmas expenses and allocate an amount of money to each, the budget calculator will update and show how much you need to save. Use the free calculator to adjust your spending and come up with a Christmas budget that's realistic and affordable.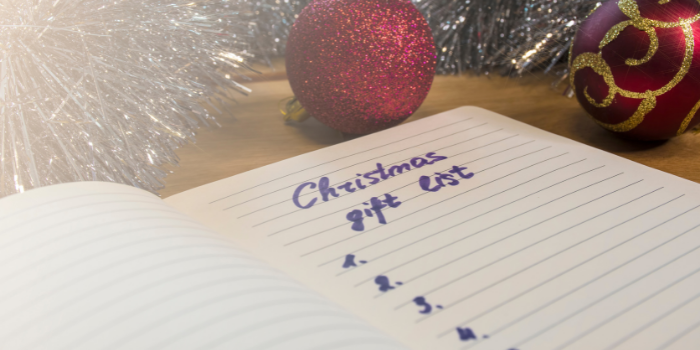 Find more money to save
Millions of Australians rack up Christmas spending on their credit cards and by using buy now, pay later services. No wonder the holiday season often feels less festive than it should. But the good news is that most people have spare cash hiding in their spending habits, for example:
Print out your bank and credit card statements for the last few months and use a highlighter to identify any overspending habits. Even little changes can help to free up spare cash for your Christmas savings.
Are you expecting a tax refund? As soon as your refund money arrives, consider setting some of it aside.
If you're struggling to stay on top of your bills, it may be time to talk with your creditors about payment arrangements you can afford. A MyBudget money expert can help you create a budget and may even be able to talk with your creditors for you.
Automate your Christmas savings
Now that your free Christmas budget planner has revealed how much you need to save, the next step is to open a dedicated Christmas savings account. For MyBudget clients, this may be an automated expense stream in your budget. Please talk with a money coach if your Christmas stream needs adjusting or is not already set up.
For other readers, this would be an account or sub-account you could open with your bank. The key is to separate your Christmas savings from your everyday money, so you don't accidentally spend it. You can set up an automatic transfer between your own accounts or an automated pay disbursement with your payroll manager.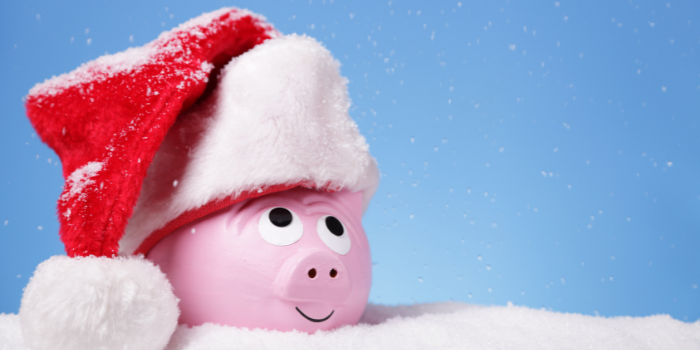 Do your Christmas shopping early
Use sales events (end of financial year sales, Black Friday, etc.) to do your Christmas shopping early. This also leaves plenty of time for shipping if you like to buy online. But whatever you do, don't get hoodwinked into impulse shopping for things you don't need. Stick to your gift list like egg to nog.
Manage expectations
Just because a previous Christmas was lavish, doesn't mean they all have to be. If you're not in a financial position to repeat history, manage your family's expectations by having an open and honest conversation.
Live your life
free
from money worries
Start today with a FREE no obligation appointment
It's also wise to save for Christmas throughout the year and start your shopping early so you can keep your eyes peeled for quality items, such as second-hand bikes, toys, fashion and furniture.
Be honest about your income
Does your workplace close down over Christmas? Do you take unpaid leave? If your income might be affected by the festive season, make sure you factor in reduced pay into your Christmas budget calculations.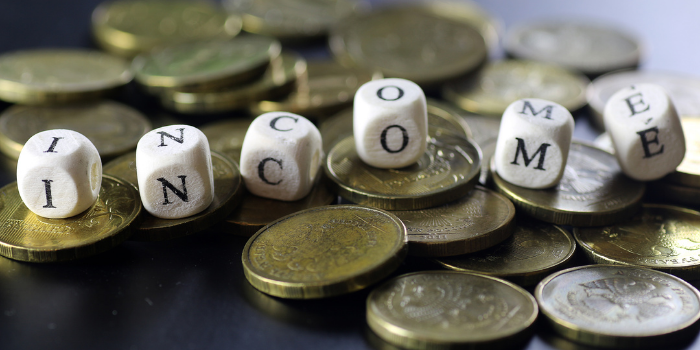 Share the load this Christmas season
Organising Christmas doesn't need to fall on the shoulders of one household. As you're planning Christmas, talk with your friends and family about ways to share the load. Can each person bring a dish to share? Or chip in some money for a combined Christmas food budget? You can apply the same approach to gift-giving. Secret Santa is a great Christmas saving tip as it helps to keep your spending under control, especially with big families and work teams.
What other costs should I take into account during the festive season?
Christmas is more than just gifts. A Christmas budget primarily focuses on the presents but remember, we also need to factor in:
Christmas lunch/dinner
Christmas snacks
Stocking fillers
Wrapping paper
Christmas decorations
Work parties
Going out
The list goes on!
Saving some receipt coupons can help to shave off a few dollars at that last minute shopping trip. Loyalty programs like FlyBuys and Woolworths Rewards are also good to accrue throughout the year so that come Christmas time, you have a bit more in the kitty than you'd initially expect.
Make sure you're budgeting for Christmas fun because after all, that's what budgeting is for—ensuring you have enough money to afford the things you love!
Santa doesn't do Christmas alone and neither should you
Everybody knows that Santa doesn't make Christmas happen on his own. Aside from the amazing Mrs Claus, he has a whole team of helper elves. The same goes with taking control of your money—you don't have to do it on your own. For free help with budgeting, talk with us at any time. MyBudget's personal finance fairies and expert money elves are always here to help you save for Christmas!
Call 1300 300 922 or get started today
This article has been prepared for information purposes only, and does not constitute personal financial advice. The information has been prepared without taking into account your personal objectives, financial situation or needs. Before acting on any information in this article you should consider the appropriateness of the information having regard to your objectives, financial situation and needs.