Why is there a gender gap in technology? Women in tech and the ongoing challenges
The gender gap for women in tech stems from the interview process, not strategic diversity targets. Creating an inclusive environment for gender diversity in the workplace to become reality, the recruitment process needs to be split 50-50 when searching for candidates, rather than setting quotas for female staff in teams. Making leadership accessible to women is not only the right thing to do but is a high-value investment for companies. Ensuring that women are not penalised for starting a family opens up opportunities for fantastic staff to become long-term leaders in organisations.
A study found that 78% of students can't name any famous women in technology. No woman in tech has achieved the celebrity status of Bill Gates, Elon Musk or Mark Zuckerberg. You might now be racking your own brain for some names, so here are some female role-models that pioneered the tech we use every day:
Melanie Perkins, Co-founder and CEO of Canva
Valuation: $25.6bn 2022
Whitney Wolf Herd, founder and CEO of Bumble
Valuation: $4.45bn 2022 (NASDAQ, 2022)
Lynda Weinmann, Founder of Lynda (Now LinkedIn Learning)
Acquired by LinkedIn for $1.5bn in 2015
Sandy Lerner, Co-founder of Cisco
Exited for $200m in 1990
Cisco valuation: $175.74bn (NASDAQ, 2022)
Where are the female role-models in tech leadership?
The majority of these women are not coders, they're entrepreneurs. You might have heard of a few of them, but they have hardly reached the household status that Musk, Gates and Zuckerberg have. The person recognised as the world's first computer programmer, Ada Lovelace, was a woman. To be a woman in tech means simply to be a woman in a current role in any tech firm or profit organisation. So why don't we see current women in tech plastered on magazine covers and compared to superheroes like these male founders?
The absence of female voices from the tech narrative plays a big role with who we associate tech success. Women represent only 15% of the global industry standard in technology. In Australia, we've achieved a little more equity at 28%. We cannot create balanced, creative products when there is a severe lack of diversity from the top down.
Why do we need gender diversity in tech?
Because we're different.
Different doesn't mean better or worse, it means the way women approach problems is different to men. Women have different perspectives from men; our brains are even wired differently.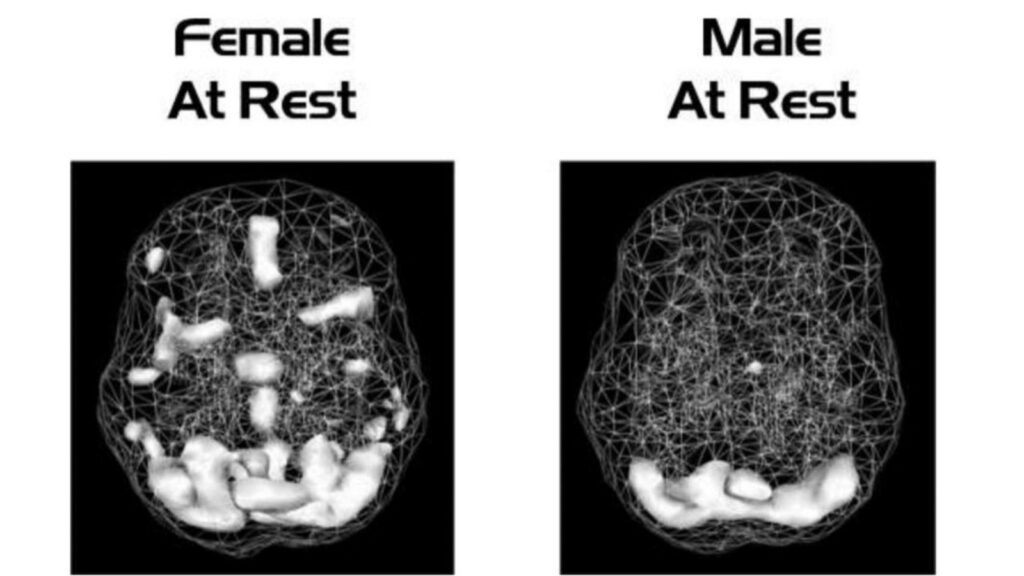 It can be said that women more frequently lean into empathy and flourish in creative roles. These soft skills are hard to add to a resume, but when it comes to designing and building technology they are so critical to design and functionality, not to mention accessibility.
In the popular 2014 comedy show Silicon Valley, a parody about tech start-up culture, a team of four male software engineers build a file compression platform but fall into a heap of trouble when they realise no one can understand how to use it and they have created a virtually impossible to understand interface. It is actually a female character, who plays a venture capitalist, that points the issue out. If they had taken her advice earlier, the show would have been out of a plot.
Live your life
free
from money worries
Start today with a FREE no obligation appointment
Men and women have different strengths and all are necessary for the creation of the tools, systems and platforms that will propel us forward as a society.
How can we encourage gender equality in the younger generation?
Creating a culture of inclusion creates a culture of innovation. You can't have an amazing team without diversity in technology leaders. When it comes to influencing the next generation we must remember that what you can see, you can be. Young women deserve to have access to role models, mentors and even bosses that possess the skills they aspire to have. The women that have spent their careers trailblazing the STEM industries are often so far ahead of their peers, which was why they were let into the field in the first place. Women should not have to be significantly better than the rest to be offered a graduate role or an internship, as we have seen throughout history. Ample opportunity needs to be made accessible to young women starting in their fields; for a lot of companies, this has already begun.
Last week, a panel of industry experts met at the MyBudget head office for our Women in Tech event to discuss women's impact in technology. When talking about tech, we often fail to recognise that every single one of us, in some form, is in technology. Every business leader is involved in the development of core technologies that make our businesses and industries successful, not just the development team. Gone are the days of needing to be a coder, engineer or software developer to work in technology.
Organisations targeting school-aged girls, such as Her Tech Path and Lumination are paving the way for tech to be at the forefront of the next generations' career choices. A career in technology starts by removing the barriers of convolution for female students that go through these programs will start to bring the parity our tech industries need.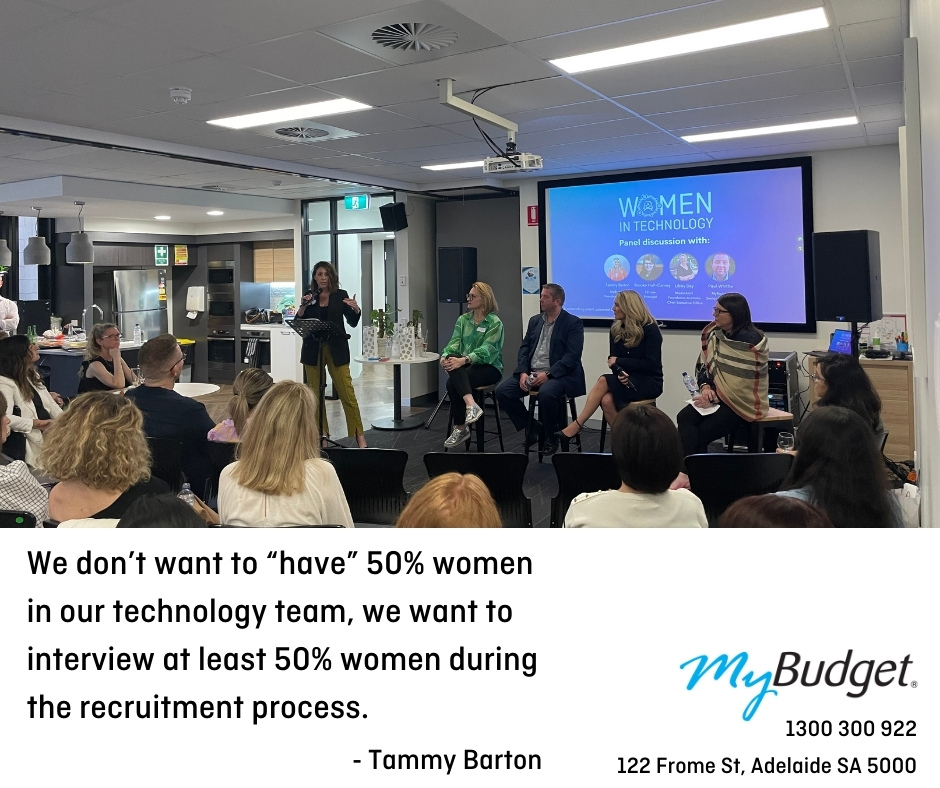 <Quote with image> We don't want to "have" 50% women in our technology team, we want to interview at least 50% women during the recruitment process."
The amalgamation of the strengths that gender diversity can bring to the table can create unstoppable products and create pathways for incredible female leadership.
Women in Tech Event Panel Members:
Brooke Hall-Carney : Principal, LK Law
Libby Day: CEO, MedicAlert Foundation Australia
Paul Whittle: Senior Leader ICT, MyBudget
This article has been prepared for information purposes only, and does not constitute personal financial advice. The information has been prepared without taking into account your personal objectives, financial situation or needs. Before acting on any information in this article you should consider the appropriateness of the information having regard to your objectives, financial situation and needs.