In the last month, the term "Quiet Quitting" has taken the internet by storm with a relentless stream of articles about the new trend of employees vowing to do only the bare minimum within their job description at work and nothing more. Following the "Great Resignation" chapter of 2021, it is clear that there is either mass general unrest in the workplace or a misconception that this is the case.
What started this Quiet Quitting trend?
Global conditions over the last two years have certainly been challenging. It has been testing and at points, catastrophic and seen leaders from all industries navigating uncharted territory.
Combine this with a hyper-speed change to people's expectations of what work should actually be like in 2022 and it's enough of a mix of situational events to understand why things appear unsettled.
There is no doubt that the media, bloggers and online influencers can create large scale interest and engagement in topics through content that has been created solely to generate likes, shares and comments. The term Quiet Quitting was actually coined by 24 year-old software engineer Zaid Khan from New York from one of his viral TikTok videos. But if something is passed around enough and in the world we now live in, one piece of content can snowball into a trend or buzzword within days, but is this the case with Quiet Quitting?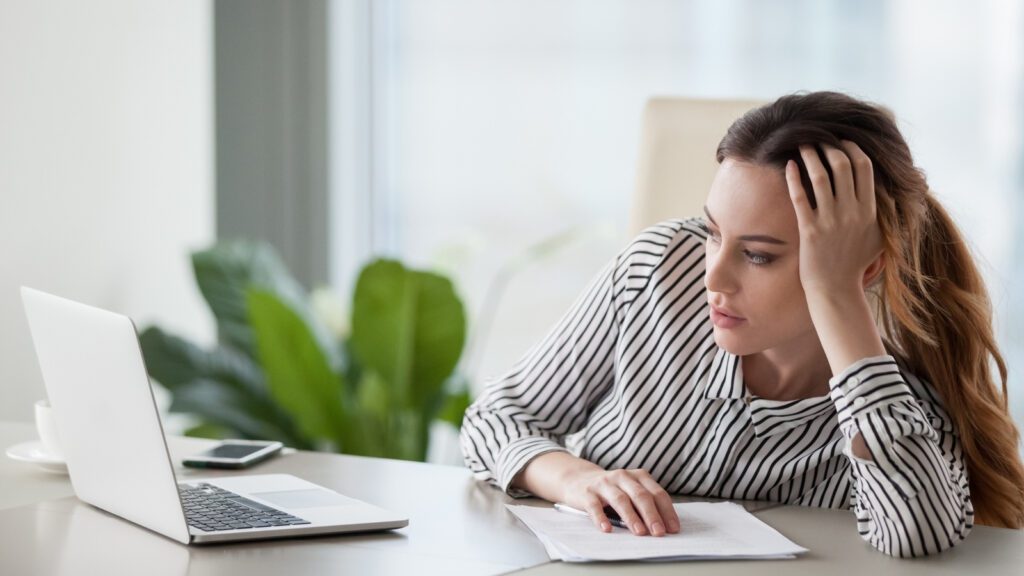 Whilst it's clear that the media hungers for content and many workers are fed up, it's still fair to ask, Is Quiet Quitting really as new or as big a trend as the hype will lead us to believe?
Is Quiet quitting real?
Unmotivated employees are not a new challenge. When we spoke with the founder of Palas Jewellery, Anna Diamond, she highlighted the importance of leading by example with authenticity in order to have employees believe in your company. In addition, she mentioned that employees who are quiet quitting are doing themselves a disservice by limiting their potential professionally and personally.
Why are people Quiet Quitting?
The world has felt unstable for a prolonged period and through this, people are searching for meaning and fulfilment. Tammy mentions, "it has been a strong focus of mine since the inception of MyBudget to ensure my team is not only aligned with our values, but actually lives them day to day. This in itself creates meaning in the work they do each day. Let's face it, not all work is roses and teacups, some of it sucks but someone has to do it. That is just the plain reality."
Live your life
free
from money worries
Start today with a FREE no obligation appointment
Every company has a mix of employees with different drivers as to why they work. There will be individuals that want to continually strive for further success and others who want to enjoy work but aren't looking for anything more than what their current role gives them.
Employees also want to feel valued, and a bit of gratitude in the workplace can go a long way in not only mitigating this Quiet Quitting movement, but improving mental health by feeling respected and like the valued team member that they are. For example, at MyBudget, we recognise our team members both formally through annual awards and annual reviews, as well as informally ad hoc that you note and shout outs in my fortnightly staff videos.
MyBudget has initiated the Employee Financial Wellness program that is designed to be integrated within employers' wellness approaches, relieving employees of financial stress and improving job satisfaction. A tailored program that helps employers relieve the financial stress of their employees by creating bespoke programs that help them get more from their current wage. Through the program, employers receive a discount on fees on the service, reducing quiet quitting throughout the workplace.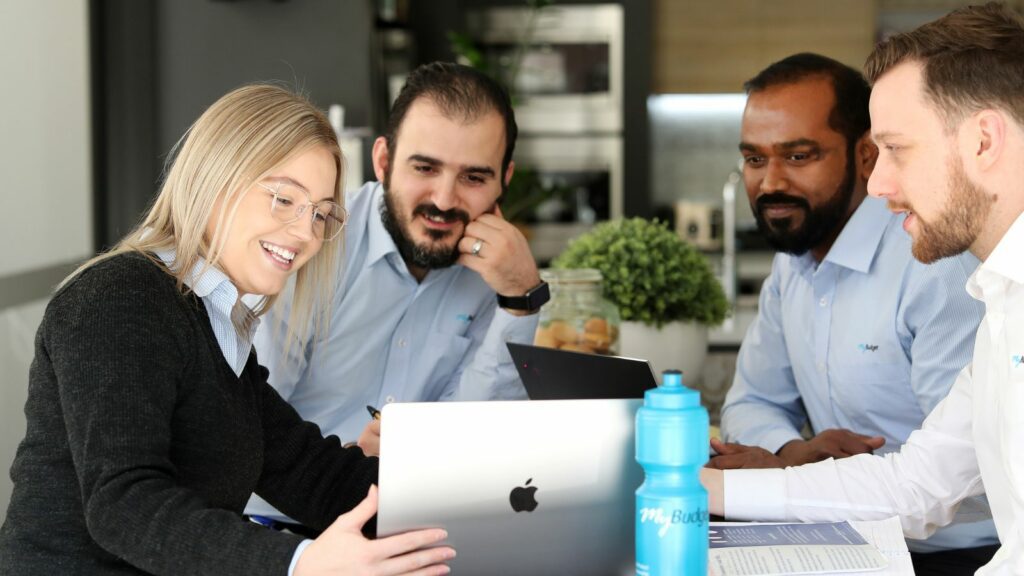 Both groups play a key part in how a business functions but mismatched expectations can lead to unrest. Put a high achiever in a role with limited progression opportunities and it will create disengagement, put a person with lesser ambitions in a role with high level responsibilities and it will do the same.
What can employers do to prevent employees from Quiet Quitting?
You must have the right people in the right roles. Ensure that you are asking questions through the interview process for every role you hire that helps understand a person's drivers and motivators. I always say that the most important part of the interview process is actually the reference checking stage. It not only validates what the candidate has told you, but by speaking to the people they previously reported to (we go back 10 years where possible), you can understand the candidate's drives and how to best lead them from their previous leader's perspective. Anna Diamond also mentioned the importance of recognising the potential of employees, especially if they have already peaked their potential within their current role.
The Great Resignation, Quiet Quitting and all trends linked to employee unrest can be seen as a moment that business owners can capitalise on. To retain talent and create engagement you must create a working environment where everyone can find meaning in their roles, understands the future career opportunities that are available to them and be acknowledged for the part they play in making the business great.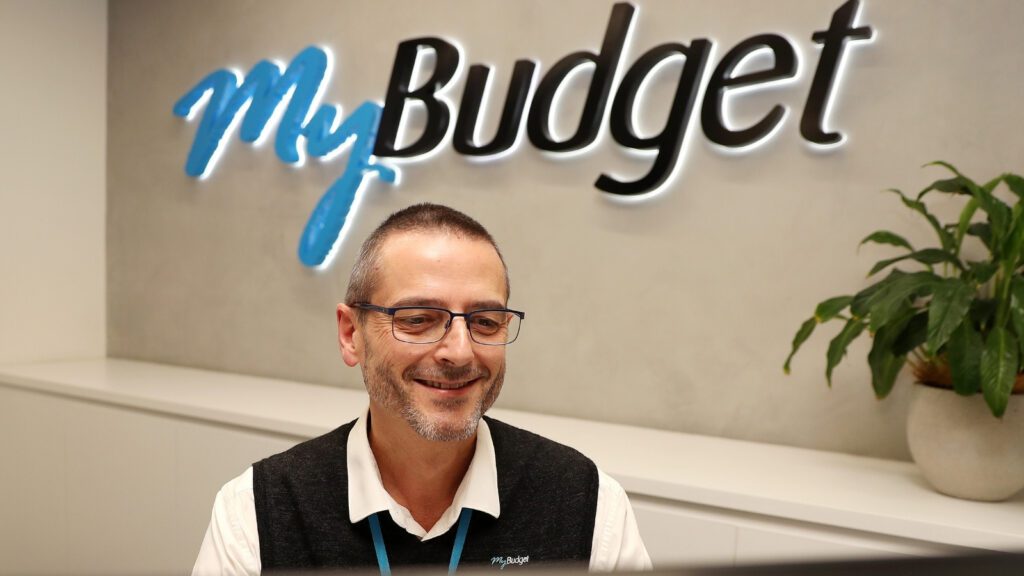 How a person is managed, communicated to, recognised and placed in a role that matches their core skills and aspirations creates the core foundations of their engagement. I truly believe that most people want to work hard and find meaning in what they do. Not all employees are disengaged employees, they're just seeking a positive employee experience. And whilst not everyone wants to be the captain of the team, everyone will want to play a part in something they believe in and are motivated by.
Successful managers will don a career coach hat in order to create workplace cultures of engagement, recognition, fulfilment and commitment to your company mission. By doing so, Quiet Quitting – or whatever closely associated trend comes next – won't affect your business.
For further questions about our Employee Financial Wellness program, whether you're an employer or an employee wanting to pass it onto your manager, be sure to call MyBudget on 1300 300 922 or enquire online today.
This article has been prepared for information purposes only, and does not constitute personal financial advice. The information has been prepared without taking into account your personal objectives, financial situation or needs. Before acting on any information in this article you should consider the appropriateness of the information having regard to your objectives, financial situation and needs.