Wondering how to increase your side income? Here's 15 side hustles for mums
More and more mums are looking for side hustles to make money. A 2017 study found that 80% of Australians are creating additional income opportunities for a greater sense of fulfilment and satisfaction in their lives. Keep reading for 15 ideas to make extra money.
The great thing about these 15 side hustles for mums is that they don't always require a massive upfront investment, and with technology at our fingertips, there are more ways than ever to find a side hustle that works for your lifestyle.
The only question is, where do you start? In this article, we've identified how to create additional income opportunities, and compiled some ideas for how to increase side income from the comfort of your own home.
Side hustles for mums: Capitalise on what you have
You could: Rent out your spare room
A spare room or granny flat in your home can be used to generate income. With services like Airbnb, Flipkey and Homeaway around, it's easier than ever to create additional income opportunities from your home, literally!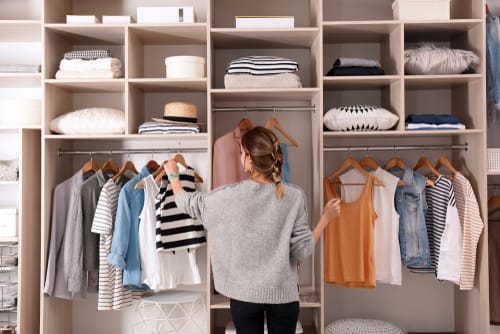 You could: Rent out your clothing
If your clothing range changes as fast as the seasons go by, why not rent out your dresses and outfits that you no longer use on platforms like Outdress, Designerex or GlamCorner.
You could: Rent out your car
Did you know that it's possible to earn extra money from your car when you're not using it? If you feel that you don't drive your car often enough, then you may as well join the private car rental revolution, which is giving many people additional income opportunities. Check out services like DriveMyCar, Car Next Door, and Private Fleet.
You could: Rent out your shed space
Imagine people willing to pay to use your spare shed or garage space. It might be a crazy thought, but affordable storage space is in high demand, and to compete against large commercial storage facilities, community-based services like Spacer helps connect people with the supply and demand of storage space that is localised and budget-friendly.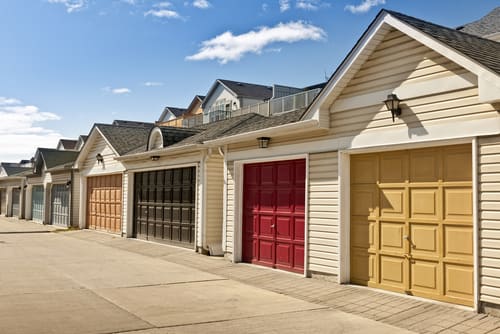 You could: Rent out your car park
Do you have a spare car space in your driveway, or live car-free in a city apartment with an unused car park allocated to you? Services like Parkhound connect drivers looking for parking with local residents and businesses who have spare parking spaces. Imagine putting this extra income into your mortgage!
You could: Run a good ol' garage sale
This is one of our favourite side hustles for mums. Now, you don't have to go full Marie Kondo on all your belongings, but there's always an opportunity to declutter your life. Sell clothes and toys that your kids have outgrown, books, plants, and knick knacks in a garage sale, or online via Gumtree and Facebook Marketplace.
Side hustles for mums: Start your own business
You could: Become a tutor
Does teaching excite you? What are some skills, qualifications and work experience knowledge that you have the passion to share? You can look into tutoring at home or through online platforms such as Tutorly – these can be profitable side hustles to make money with relatively good pay for the time it takes!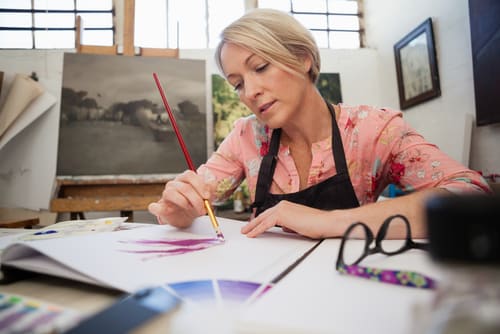 You could: Design and sell your artwork on RedBubble
Do you have a flair for designing artwork? Imagine your designs on t-shirts, stickers, phone cases, and more. But does the thought of creating your own website, advertising, finding a reliable printer, packaging and shipping your items go under the 'too hard basket' category? Services like RedBubble do all the hard work for you, leaving you more time to focus on learning how to increase side income. Easy peasy!
You could: Sell crafts on Etsy
If you have a knack for crafting, this is a great side hustle for mums. Etsy is a fantastic platform for selling your unique handmade arts and crafts, with a great community of other like-minded mums with side hustles creating additional income opportunities for themselves.
You could: Offer to pet-sit, dog walk, or provide grooming services
Live your life
free
from money worries
Create your own budget plan designed to help you live the life you want
Turn your love for furbabies into an outlet for additional income opportunities by offering services such as grooming, pet-sitting, arranging doggy play dates, and dog walking. You could advertise locally or create a profile on a service like Madpaws.
You could: Write an eBook and sell it on Amazon
Love writing, but not sure how to increase your side income using your talent and ideas? You can write eBooks about anything your heart desires, and it doesn't cost you a cent to publish your eBook through Amazon's Kindle Direct Publishing, so it's definitely worth a try!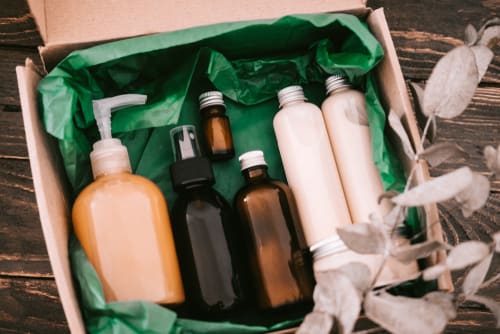 You could: Create your own subscription box service
This is a fantastic idea for entrepreneurial women who are looking for side hustles for mums, and want to get stuck into a big project. Create a subscription box service based on your niche – your interest, skills, and experience in a specific market. For example, you can focus on organic body care products, fitness products, or beauty and makeup products. Check out commerce platforms such as Cratejoy to start launching your own line of exciting subscription boxes.
You could: Work as a Freelancer
Community-based freelancing services platforms such as Airtasker and Fiverr are getting increasingly popular with both people who require jobs done. A wide variety of tasks are frequently requested and readily on offer on these sites, including lawn mowing, carpet cleaning, house painting, gardening, graphic design, voice overs, website building, digital animations, and so much more.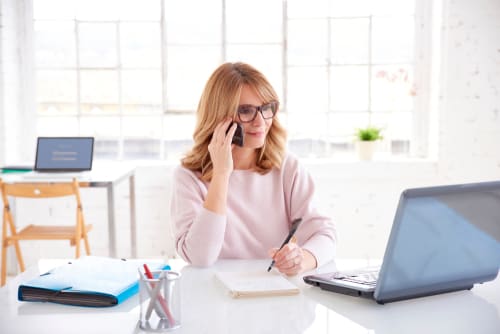 Here are some more ideas on additional income opportunities you can find as a freelancer:
Offer resume help
Become a translator
Transcribe audio into writing
Proofread documents
Become a Virtual Assistant
Side hustles for mums: Improve your current contracts
You could: Check your bills
If you haven't reviewed your gas and electricity plan since the last financial year, now is the best time to do it. The Australian Government offers a price and plan comparison website here, so you know that it's an unbiased service to find the best rate for you.
You could: Optimise your current job
Ask for a raise: Develop a plan that demonstrates to your employer on why you're worth more. Compare your current income to the market by looking at job ads – is your income lagging behind the market average? Do you have skills that other candidates don't?
Ask for more hours: If you're a casual or contract employee, make it clear to your supervisor that you want and appreciate more hours. Ask them to call you first when shifts become available and to consider you last when hours are reduced.
Develop your skills: The best way to get started is to begin investing in yourself. Look for self-learning or training opportunities to gain extra skills. Offer to take on further duties or projects. Ask to be mentored by senior colleagues or people you admire and respect. Volunteer outside of work in capacities that will build up your curriculum vitae.
Pursuing additional income opportunities may take time and effort, but the pay-offs can really make it worth it.
Want more help on how to increase side income? Looking for more ideas for side hustles for mums?
Whatever your money goals, there is a MyBudget solution to help you reach them.
Call 1300 300 922 or get started today
This article has been prepared for information purposes only, and does not constitute personal financial advice. The information has been prepared without taking into account your personal objectives, financial situation or needs. Before acting on any information in this article you should consider the appropriateness of the information having regard to your objectives, financial situation and needs.