How to make school lunches on a budget
As kids return to the classroom, parents across the country are back to making school lunches on a budget. Noooooo! As parents ourselves, we feel your pain! Aside from being time-consuming, cheap, healthy lunches for kids are hard to find. But comparison site Mozo has crunched the numbers and worked out how you can save hundreds making school lunches on a budget.
When you're a parent or carer, life can be pretty hectic. Especially when you're raising a young family, it can feel like there simply aren't enough hours in the day. Cheap healthy lunches for kids are a big ask. Understandably, it makes sense to cut a few corners on cost.
One of those corners might be that you buy pre-packaged lunchbox snacks, such as cheese and crackers, mini sultana boxes and yoghurt multipacks to keep your kids fueled throughout the day.
We all want to enjoy an easier, hassle-free life, but did you know that opting for these convenient, pre-packaged lunchbox snacks could be costing hundreds every year? We're here to change that, with these easy, cheap lunch ideas for school.
The cost of convenience
Research carried out by Mozo in January 2020 revealed that Aussie parents could be spending an unnecessary $3 billion annually on conveniently pre-packaged snacks for kids' lunchboxes.
Live your life
free
from money worries
Create your own budget plan designed to help you live the life you want
The report showed that the average household making school lunches on a budget could save $777 per year, simply by buying larger quantities and taking the time to portion out snacks by hand.
Mozo did the math
Mozo compared the cost of pre-packaged versus DIY snacks for cheese and crackers, sultanas, apple juice, popcorn and yoghurt. The accumulated savings may be surprising to many, with individually packaged cheese and crackers costing around $2 per serving, compared with a mere 51 cents for the same amount portioned out at home, from a block of cheese and a larger packet of crackers.
That's an extra $183.15 every year you could be chopping into a savings account, simply by using a board and cheese knife.
Dried fruit is a fantastic, cheap, healthy lunch for kids. The popular snack for kids' lunchboxes has a high markup for convenience. While a pre-packaged single-serve of sultanas will set you back about 50 cents, buying a larger bag and portioning out the same amount could cost as little as 17 cents.
School lunches on a budget are made easier by using your own tupperware and DYI-ing your kids' daily sultana snacks. You could be saving as much as $61.05 over the course of a year.
When buying in bulk, just beware of the trap of buying more than you can consume before the expiration date. Buying an enormous tub of yoghurt, only to throw half of it away because it went off, isn't going to be good for your wallet either!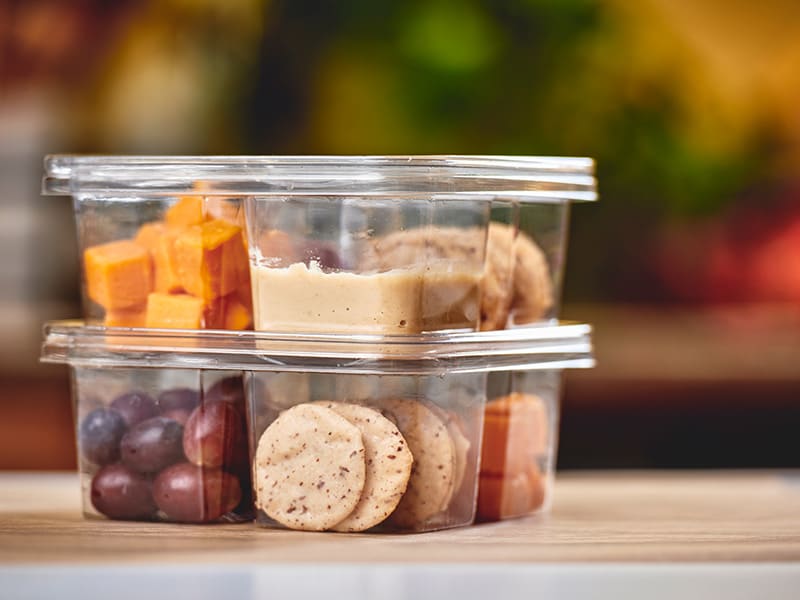 Make it educational
School lunches on a budget don't have to be yet another task to add to an already epic 'to do' list. A great idea is to turn it into a fun activity that your kids can do on their own (or with a little supervision!)
Bust out the kitchen scales and turn the endeavour into an enjoyable way to practice doing mathematical equations. These easy, cheap lunch ideas for school could be a stepping stone to you and your children making a budget together. Budgeting is not just great saving money, it's also the key to achieving your financial goals faster while reducing the mental load of money.
Next steps
Now that you have all of these savings tips in the bag—or the lunchbox for that matter—you might want to think about other ways you can save. You could use this newfound approach as an excuse to teach your kids about money and how to save.
Using these kids' school lunch ideas on a budget means you could put your lunchbox savings towards the cost of a fun, family outing!
Still struggling with school lunches on a budget? Let us know, our team loves a challenge and can strategise school lunch ideas that cater to any budget.
Call 1300 300 922 or get started today
---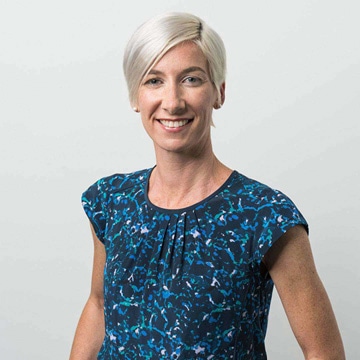 Kirsty Lamont is a money expert and director at financial comparison website mozo.com.au. You might also know her from regular TV spots where she provides commentary on all areas of personal finance. She is passionate about helping Australians make more informed money decisions, from blasting debt to building their savings.
This article has been prepared for information purposes only, and does not constitute personal financial advice. The information has been prepared without taking into account your personal objectives, financial situation or needs. Before acting on any information in this article you should consider the appropriateness of the information having regard to your objectives, financial situation and needs.