Starting your back to school shopping? Here's how to stick to your budget
Here are our top tips on how to keep the costs of your back to school shopping down without compromising your child's education or hurting their potential (Spoiler: it's all about being able to stick to your budget)
With the end of the school holidays in sight, you may be excited and relieved to send your kids back to school.
At the same time, you may be feeling a financial pinch. With all the back-to-school shopping expenses piling up, you may be feeling the pressure to pay school fees this year (especially private school fees).
Here's our top tips for sticking to a budget:
Save on school uniforms
The average cost of school uniforms changes depending on how many sets you buy. It can present a financial challenge because your child needs to wear a clean uniform set each day.
The truth is, you don't have to buy a set for every single day. Rather than buying five sets to cover an entire week of school, keep expenses down by buying just a few. Remember to do the laundry in the middle of the week and your child will always be ready for school.
To save even more money, buy uniforms that are a few sizes up. Your children grow up fast and a slightly larger fit will give uniforms more longevity, meaning you won't have to buy them as often. This will bring the average cost of school uniforms down immensely!
For back-to-school shopping, when possible, buy second-hand uniforms or even have your children wear hand-me-downs from older siblings to save even more.
Cut back to school shopping costs on stationery and other educational materials
When it comes to back-to-school spending, you can cut the cost of stationery, books, textbooks and other supplies by using what you already have. Before you go to the shops to buy new educational materials, double-check if you or your children have them at home already.
Look out for heavily discounted items long before your children go back to school. If your eyes are sharp, you can get higher quality materials for a lower price.
Also keep in mind that retailers want to clear stock at the last minute presenting another opportunity to save. If you didn't pick up all your child's needs at first, you may still be able to at the last minute, at the right price.
To cut your costs further, don't buy the most expensive materials around, but don't buy the cheapest either. Cheaper materials often break and you'll find yourself repeatedly spending on replacements over time.
Lastly, never buy on impulse and buy new materials only if you really need them – stick to your budget!
Use public transport
In Australia, there are a ton of schemes to offset the cost of going back to school. If your child is taking public transport, make sure you apply for valid concession cards to lower their transport fares. Setting up a budget spreadsheet is a great idea to map out their transport costs.
Also, make sure you get your child a public transport card like a goCard or Opal card. Prices can be up to 30% less for pre-purchased tickets. After a certain amount of trips each week, the trips are free.
Live your life
free
from money worries
Create your own budget plan designed to help you live the life you want
If you're travelling in your own car, consider carpooling. If you're friendly with the other parents in your neighbourhood, consider taking their children when driving yours to school.
Then work out a roster with the other parents in the neighbourhood so everyone covers a different day of the week. By doing so, you'll save time, petrol costs and wear and tear costs on your car.
Plan school lunches in advance
Back-to-school shopping also involves thinking long-term. Even when life is wildly hectic, it's worth taking the time to prepare lunches in bulk for your child. Preparing in advance like this is the easiest way to ensure you stick to your budget.
A lot of school canteens place a mark-up on the food they're selling. If your kids are entering the school canteen to buy snacks and meals multiple times a day, your wallet is going to get hurt.
But with your child taking their food to school, they won't need to drop into the canteen for recess, lunch or even afternoon tea. By preparing meals and snacks ahead, you'll save. Try these budget-friendly snack ideas. Food is one of the biggest expenses, and setting up a budget spreadsheet to track how you're spending in this area is a great idea (here's how to set up a budget if you're not sure how to get started).
If you're still on school holidays, we've got some great tips on how to feed the kids on a budget.
Invest in higher quality items
When it comes to back-to-school spending, cheaper items may help you save in the short term but there's a higher likelihood they'll cost you more over the long run. Make sure your budget accounts for this. You're not going to stick to your budget if you haven't been realistic about the cost of the items you're buying.
Buying the cheapest pair of shoes around may see the soles peeling from the bottom of your child's shoes sooner than you'd like. The same goes for your child's backpack, swim gear, water bottle, lunch box and stationary.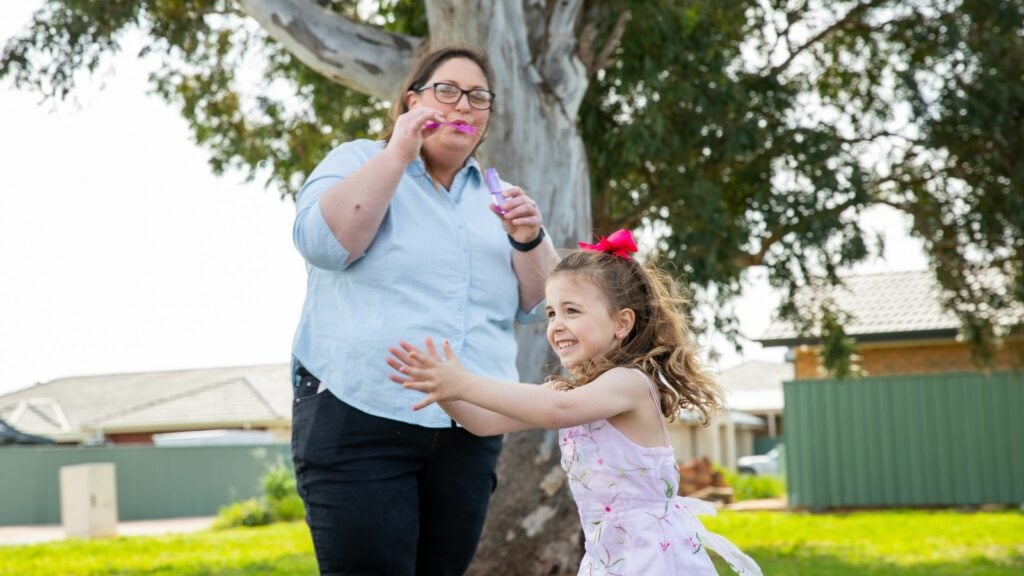 The old saying "you get what you pay for" rings true here.
You don't need to buy the best items around but spending just a little bit more on slightly better quality items up-front will help you save. It will keep you from needing to repeatedly buy new items simply because the higher quality items last longer.
Label everything
Back to school shopping means it's time to get the labeller out. Your children are extremely active at school. Sometimes their focus will be scattered and they may lose items you've bought them; items necessary to their education.
To save money, clearly label everything your child takes to school in their backpack, including the backpack. In the case they lose anything, there's a chance that what they lose will be returned to them.
You won't have to spend more money on replacements!
If you're still having a hard time making your budget balance, we're here to help. Call or enquire now and we can build a customised budget just for you.
Call 1300 300 922 or get started today
This article has been prepared for information purposes only, and does not constitute personal financial advice. The information has been prepared without taking into account your personal objectives, financial situation or needs. Before acting on any information in this article you should consider the appropriateness of the information having regard to your objectives, financial situation and needs.