10 ideas for Christmas meals on a budget
If you're looking to save cash this festive season, here's the good news: it IS possible to create a Christmas meal on a budget that the family will love without burning a hole in your pocket. Keep reading for our 10 of our favourite cheap Christmas meal ideas that will keep costs low but spirits high!
Make a budget
It's easy to head toward the holiday season with a budget for Christmas gifts, but planning ahead for Christmas food is an aspect of the holidays that's often overlooked. So, this festive season, we encourage you to flip the script – instead of the usual approach of choosing your Christmas menu and then working out how you can afford, why not try determining how much you can afford to spend on your festive meal first?
Start with an affordable budget and then find dishes to fit your spending limit. These days, many recipe websites make this easy by providing a shopping list and cost-per-serve information. A great site to check out is Taste.com.au – they've got a range of cheap Christmas meal ideas that are easy, affordable and most importantly, delicious!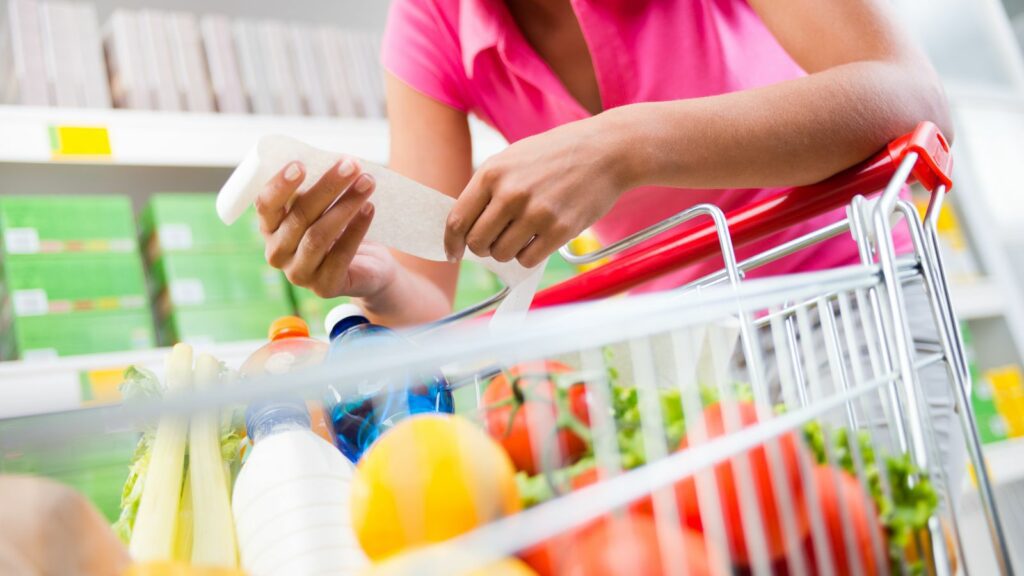 Decorate with food
Save on decorating costs by looking for cheap ideas that will make your Christmas table on a budget look spectacular. No one will notice the $100 floral arrangement in the middle of the dinner table, so they won't notice if you make your own decorations instead. We love making Christmas meals on a budget, but this cheap and easy lamington Christmas wreath dessert or this pizza bread pull-apart Christmas tree starter will make great decorations that you can eat too!
Don't forget a DIY gingerbread house! At Christmas time, gingerbread house kits can be found everywhere. When served with ice cream, cream and a chocolate/white chocolate or caramel sauce, a gingerbread house can perform double-duty as a Christmas dessert. Or even As an added bonus, you can get the kids involved in its creation, which means school holiday activity + table decoration + dessert!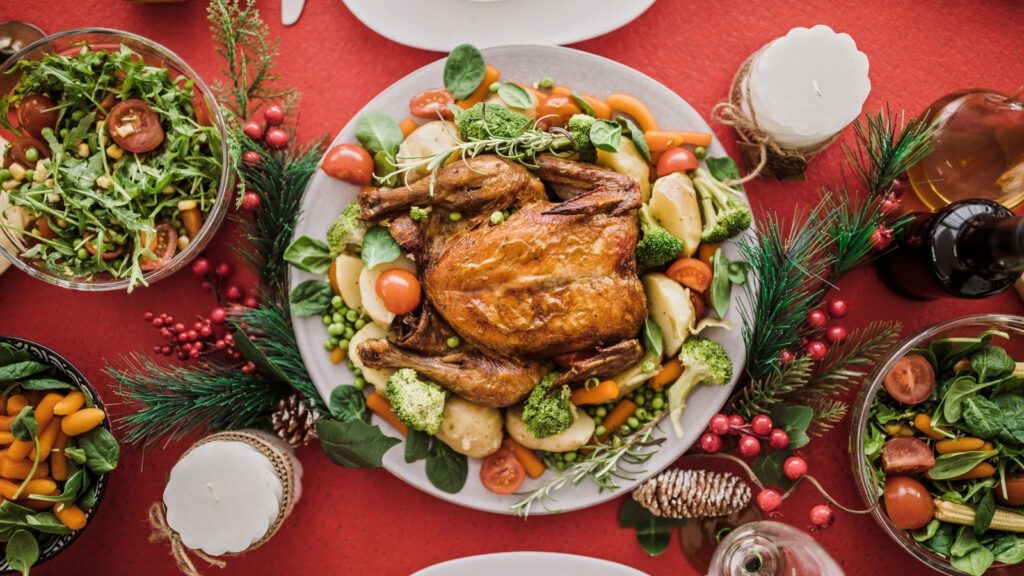 Throw a snag on the barbie
Could anything be more Aussie than a sausage in bread? If you're after an easy, casual and inexpensive Christmas meal on a budget, look no further than your barbecue. Why not make it festive themed with these Christmas kebabs?
This is also a great way to stretch a nice cut of steak further into budget friendly portions. Find your nearest public barbecue on your local council website or by using the Meat In A Park website. The best part of all? There's no washing up, and the kids can go berserk!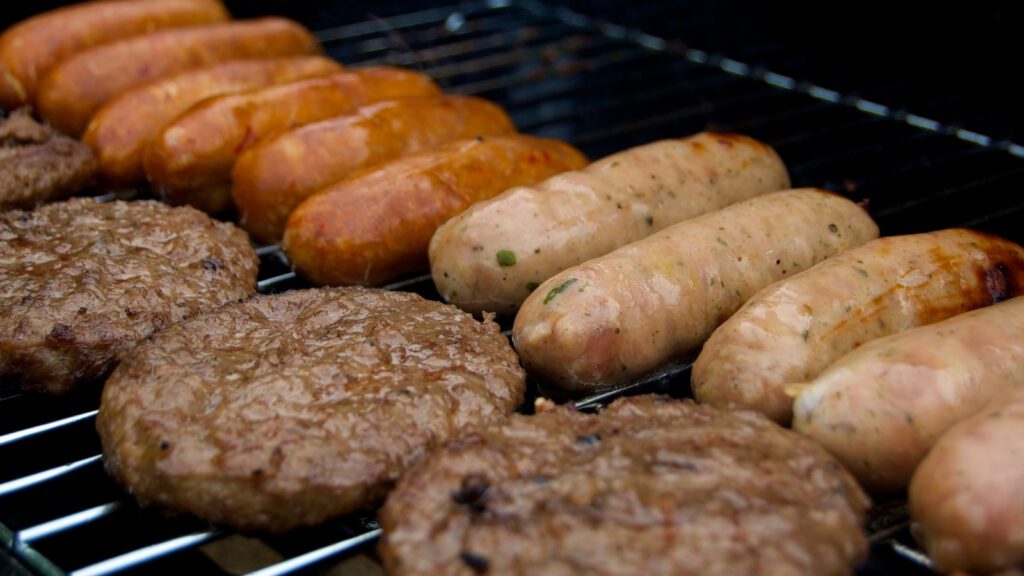 Share the load
Many hands make light work, right? If you're hosting a gathering this Christmas, why not ask everyone to bring a dish. Sharing means that the workload and costs are spread among all your guests.
This approach not only saves money, it also saves time and reduces the inevitable holiday stress that comes with Christmas. From starters and salads to sides and desserts, when everyone pitches in, one big food bill for one person becomes smaller, more affordable bills for many. This is one of our favourite ways to fill a Christmas table on a budget.
Live your life
free
from money worries
Start today with a FREE no obligation appointment
Ask family members coming for lunch or for the family dinner to bring a plate with them. You can organise specific courses for each group or ask guests to bring a savoury or sweet plate. By letting your guests bring food, they'll also feel like they're involved in the meal and you won't need to spend as much time in the kitchen on Christmas Day.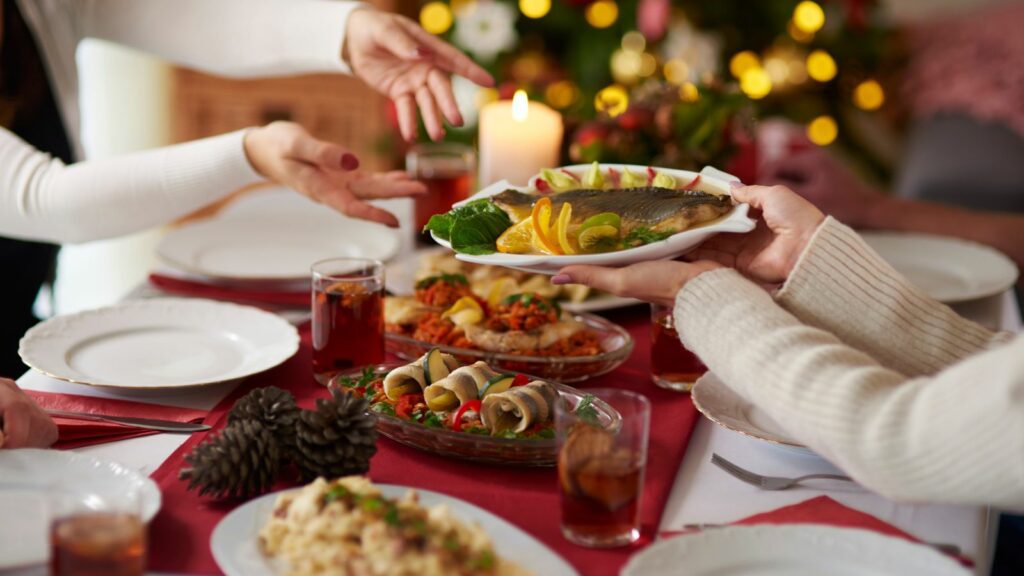 Don't just think about budget Christmas food ideas, get thrifty with drinks
Celebrating with a drink at Christmas is something many people enjoy, but alcohol can put a big dent in your entertaining budget. To combat the cost, be on the lookout for specials at the bottle shop and take advantage of 12 bottle discounts. Also, if you're a fan of pre-mixed drinks then consider buying a bottle of your favourite alcohol and mixer and save money by mixing it yourself.
Another idea is to serve up a festive punch, where a little alcohol goes a long way. Punch is fruity and festive, and if you opt for a flexible recipe, you might be able to use up any half bottles you already have in the cupboard! And, as always, remember to drink responsibly.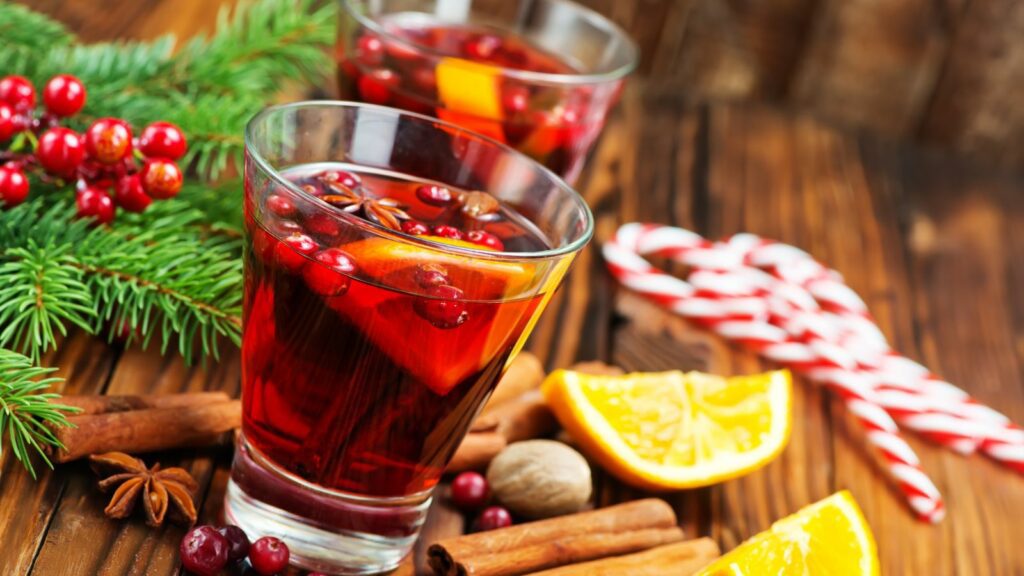 Shop your pantry for cheap Christmas meal ideas
This Christmas, check your cupboards before you shop. It's easy to make a list of food you'll need for Christmas, but it's important to check you don't already have that ingredient.
Do an audit of what you already have, then search Google for Christmas recipes that use that ingredient. This can also be a great way to find sides that compliment a Christmas meal on a budget. You may need to get a little creative, but that's when the magic happens!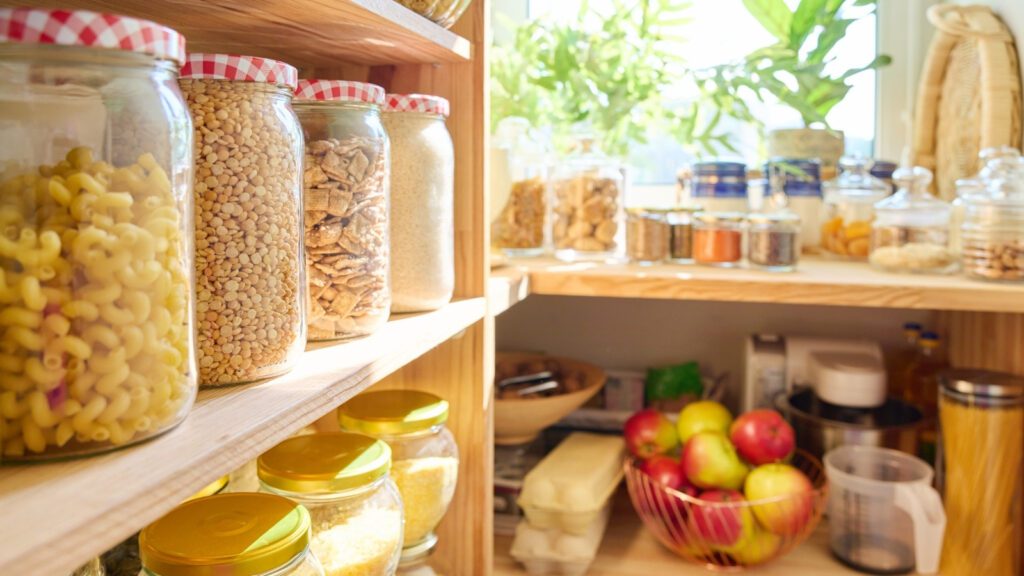 Splurge to save
It might sound counterintuitive, but by splurging on one centrepiece dish, you may be able to bring the wow factor to your Christmas table without inflicting the wow factor on your wallet!
For example, you might decide to spend up on a show stopping leg of ham but save on the accompaniments. Think budget Christmas food ideas like simple salads and roast veggies and keep your starter and dessert courses simple too.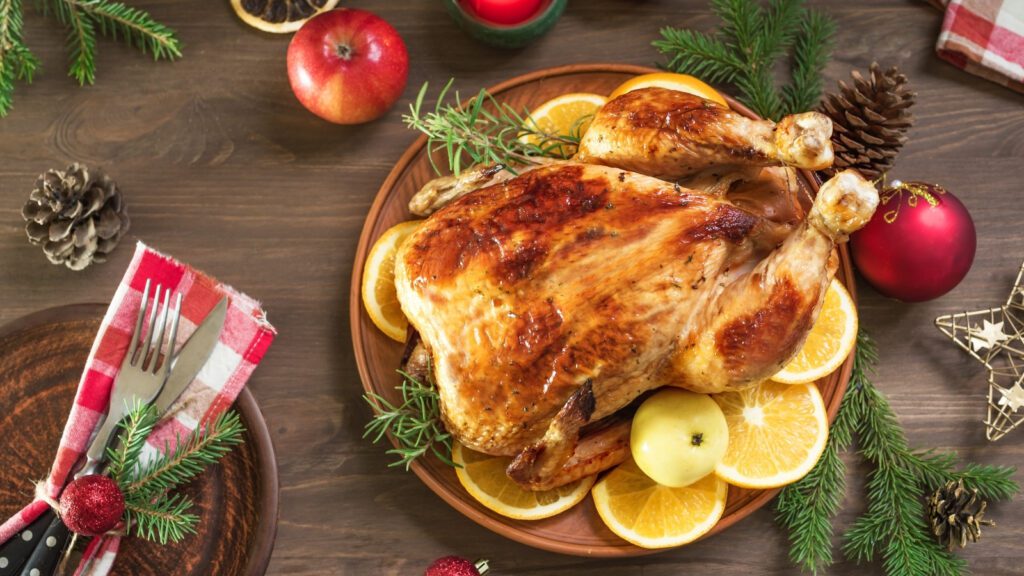 Crafty cuts
Do you like to impress your guests with special ingredients but save money at the same time? Then you'll love this budget Christmas food idea: swapping out expensive cuts for more affordable ones. You could substitute a plate of smoked salmon with a smoked salmon dip, or sub out a whole roast turkey for turkey breast. Sure, some of the high-end meat might be heavenly, but smaller cuts are more budget-friendly.
The meat doesn't have to be elaborate or the focal point for the meal either. Ditch expensive cuts of meat altogether for something equally as delish but more budget friendly, such as roast chicken or a slow-cooked, melt-in-your-mouth lamb or pork shoulder. Or give something else a go this Christmas and try some vegetarian Christmas meals on a budget.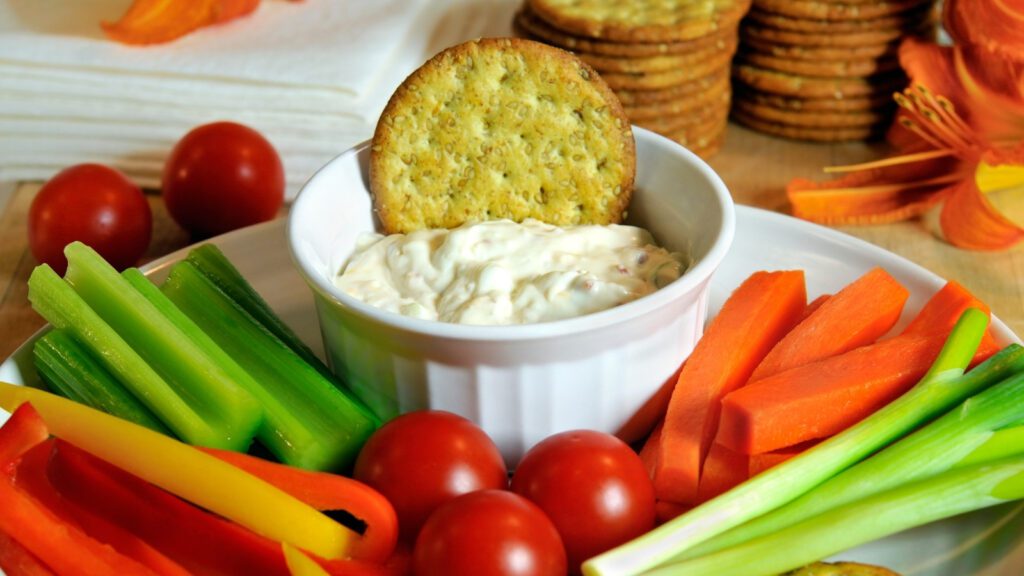 Limit portion sizes
This Christmas meal on a budget plan feeds a family of four for just $50. According to the menu's maker, the key is not going overboard with your portion sizes. To achieve this, have a good think about how many people you have coming and how much food you'll REALLY need. If you're serving multiple courses, remember the serving size for each course can be smaller than for your regular one-course family dinner.
Also avoid serving a buffet-style Christmas meal. While it might seem like an easy way to fill a Christmas table, it can be costly. It's hard to estimate how much people will eat, so the tendency is to make too much. Stay in control of your budget by sticking to budget Christmas food ideas where you control the portion sizes. Limiting portion sizes helps maximise your cash and minimise the cost to keep your Christmas meal on a budget.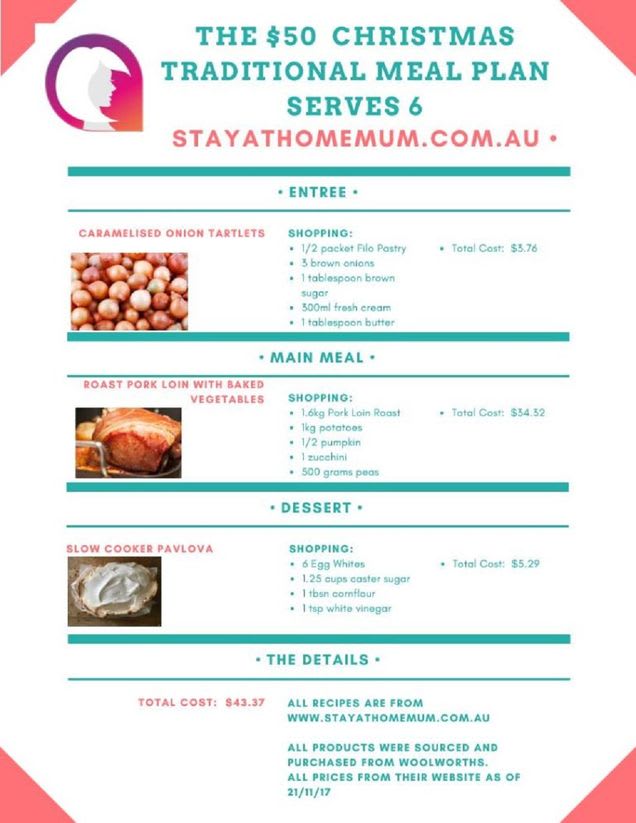 Can't beat a pav 
"I don't like pavlova," said NOBODY EVER. Beloved by everyone from grandma to the littlest of kids, pavlova is an Aussie favourite and perfect for Australia's summertime climate. It's also visually spectacular, and is ideal if you're dreaming of a beautiful Christmas table on a budget.
If you're willing to have a go, try this simple recipe from Best Recipes. It has 81 five-star reviews. But if you're not a confident baker, ready-made pavlovas are easy to find these days and are super cheap too! All you need to do is decorate. Why not put a festive spin on your pav with kiwi fruit and strawberries.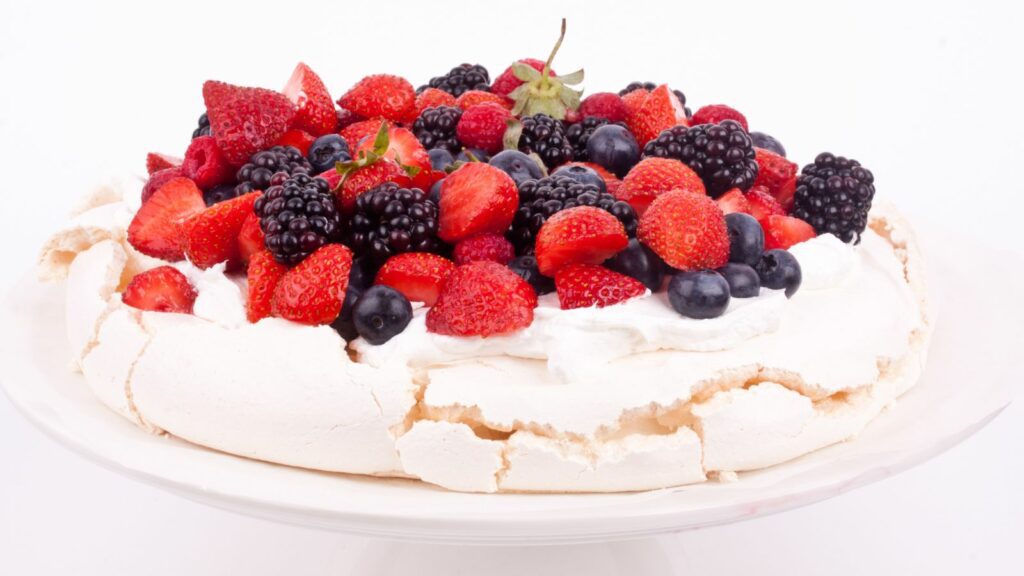 Need help making a delicious Christmas meal on a budget?
We hope you now feel more confident making a Christmas meal on a budget. However, if you still need help balancing your budget this Christmas – or planning for the year ahead – call MyBudget on 1300 300 922 or enquire online for a quick chat. It's free and could be the best Christmas present you ever give yourself! We're here to help.
Call 1300 300 922 or get started today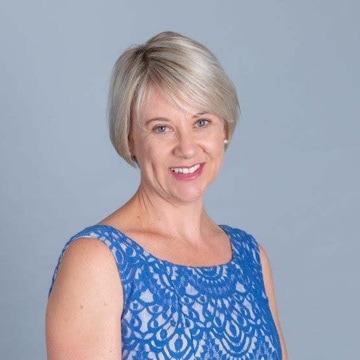 Michelle Bowes is an experienced business journalist and personal finance writer based in Sydney. As a mum of three growing and very busy kids (and one growing and not so busy cat), she knows all about the daily juggle and understands the challenges Australian families face in managing their household budgets in the face of the ever-rising cost of living.
This article has been prepared for information purposes only, and does not constitute personal financial advice. The information has been prepared without taking into account your personal objectives, financial situation or needs. Before acting on any information in this article you should consider the appropriateness of the information having regard to your objectives, financial situation and needs.