Homemade Christmas Gift Ideas
It happens to us every year — the jolly season of the year approaches quickly, and you start wondering what to get your loved ones. You start doing mental acrobatics figuring out what you bought them last year, if they liked it, and how much you want to spend this year on presents for everyone. Whether you've left the Christmas shopping too late, or if you're on a tight budget, we've got you covered!
Homemade gifts are great because they are:
… If you want it to be! You can utilise items that you already have lying around the house for most of these ideas.
They are customised to the person's interests and also shows that you pay attention to things they like. Psst… this is how you build brownie points with the mother-in-law…
Your presents will be one of a kind and can't be store-bought, which makes it really special.
---
Let's begin with our first idea:
Idea #1: Button Pictures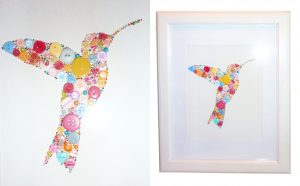 What you need:
Colourful buttons, lots of them! Even better if they're in different shapes and sizes.
Superglue
A pencil
Thin canvas board / thick card paper
Optional: Picture frame
Optional: Colourful gems or beads
Instructions:
First decide what design that you're going to shape your buttons to. It could be a name, or a shape of an animal, plant, or any object you can think of!
Next, lightly draw an outline of your design with a pencil on the canvas board or card. This will help guide you on where to place your buttons.
Start glueing the buttons inside the pencil outline, one by one. You might have some 'statement buttons' such as large buttons for eyes — place these ones first and then work the other buttons around it. If you have small gems or beads, you can glue them in between the gaps of the buttons.
Once done, wait for a few hours for the glue to fully dry.
Gently erase any leftover visible pencil marks if there are any.
Optional: Place your new awesome button picture in a picture frame for a more dramatic gift!

Santa's brownie point tips:
Create a design that makes the recipient of your gift immediately think of a happy or funny memory that you both

share

, or of an object that the person loves.
Utilise the person's favourite colours into the choice of button colours.
Paint the picture frame in their favourite colour.
---
Idea #2: Body Scrub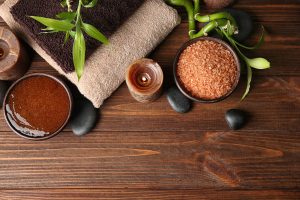 What you need:
2 cups brown sugar
1 cup coconut oil
1 Teaspoon vanilla bean paste (extract is fine too)
Instructions:
Combine ingredients using a wooden spoon – I avoid the food processor to keep the sugar nice and scrubby.
Mix through the vanilla bean paste – I love the paste because it has colour and pigment in it that adds nicely to the scrub.
Pop in pretty airtight jars.
Can be kept in the shower!

Santa's brownie point tips:
Instead of vanilla, try a few drops of an essential oil that is your loved one's favourite scent.
---
Idea #3: Potted Succulents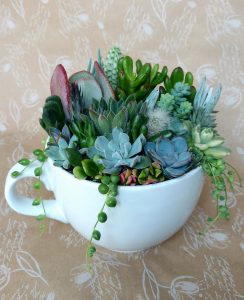 What you need:
A cute teacup, bowl or jar
Handful of medium-sized pebbles
Potting mix
Variety of small succulents
Optional: Decorations of your choice, e.g. coloured pebbles/sand, miniature figures, etc.
Start today with a
FREE no obligation appointment.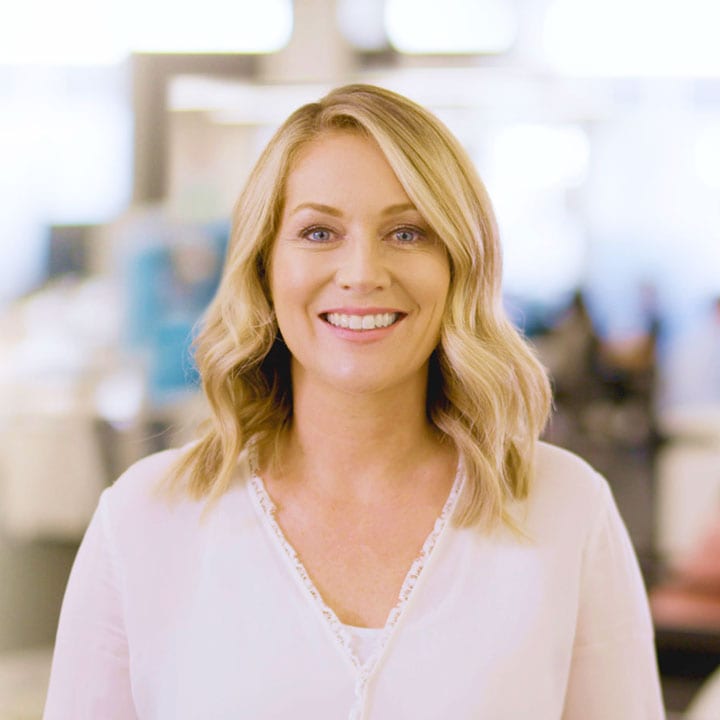 Instructions:
If you don't have the equipment to drill a hole on the bottom of the teacup (to help with water drainage), don't fret! Place a handful of medium-sized pebbles to the bottom of the teacup. This separates the water pooling from the roots of your succulent that likes to stay dry, and prevents rotting. The amount of pebbles should cover about ⅓ of the teacup.
Next, fill the teacup with some potting mix and start your succulent arrangement. Don't worry about leaving room for them to grow because we want it to look nice and full as a great-looking present. As the succulent grows, your gift recipient can prune as desired or relocate them to a bigger pot.
Lastly, decorate! You can use small coloured pebbles to cover exposed soil, and even add little figurines to create a theme! If you're using a jar instead of a teacup, you can use some Christmas wrapping paper to wrap around the jar and tie the paper together with a hessian ribbon or lace ribbon.

Santa's brownie point tips:
Choose different types of succulents with different colours to make it more visually appealing.
Some succulents like ones from the jade family are more resilient and doesn't require much watering. If unsure of which succulents to choose, just ask the nursery or shop assistant to help you out.
---
Idea #4: Cute Vouchers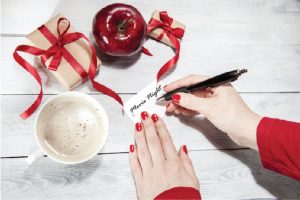 What you need:
Colourful thick paper card
Hole puncher
1 (or more) pens
Scissors
Ruler
One ribbon
Eye-catching envelope
Instructions:
Measure and cut the colourful card stock into even rectangular voucher-style shapes.
Neatly hand-write each card with a 'reward' (see ideas below).
Hole punch each card on one side and tie them together with a ribbon.
Place them in an envelope and it's ready to be gifted!
Here are some ideas
Vouchers for kids:
One batch of homemade cookies of my choice
Movie night
30 minutes of extra video game time
Spend the day in pajamas
Stay up past bedtime
Get out of 1 chore
Vouchers for girlfriend or wife:
30-min foot massage
Breakfast in bed
Candle lit dinner
1 weekend getaway
1 lunch date
Personal servant for one day
Vouchers for boyfriend or husband:
30-min back massage
Netflix and chill
Night out with the guys
Breakfast in bed
Spend all day in the man cave
Get out of doing the dishes

Santa's brownie point tips:
You can save time by finding some free templates online, but hand-written vouchers are a bit more personal.
Add some creative flair by adding some drawings to your vouchers.
---
Idea #5: Bath Bombs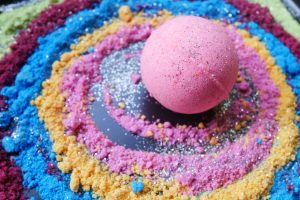 What you need:
1 cup baking soda
½ cup citric acid
½ cup epsom salt
½ cup corn flour
2 teaspoons natural food colouring
2 tablespoons coconut oil
1 teaspoon water
10 drops essential oil of your choice
Mould of your choice (doesn't have to be the round mould), stainless steel is best
Optional: Gloves
Instructions:
Mix baking soda, citric acid, epsom salt, and food colouring in a large bowl. You can wear gloves to protect your hands from the colouring.
Combine melted coconut oil, water and essential oils in a separate bowl.
Mixed thoroughly and continuously while combining both bowls of ingredients. It should end up with the consistency of crumbly sand and should not be wet. Remember this is a bath bomb and water will activate the fizzing!
Pack the mixture into the moulds tightly and let it sit overnight.
To remove from mould, very carefully tap around the mould until it dislodges. The bath bomb will be rather fragile so ensure that it has secure packaging like a box with colourful tissue paper to keep it in place and safe from bumps.

Santa's brownie point tips:
Try mixing different bowls of the mixture with different colours to experiment with some crazy colours!
This article has been prepared for information purposes only, and does not constitute personal financial advice. The information has been prepared without taking into account your personal objectives, financial situation or needs. Before acting on any information in this article you should consider the appropriateness of the information having regard to your objectives, financial situation and needs.
All customised budgets and consultations with money experts are subject to MyBudget's qualification criteria. We recommend that you read and consider our Product Disclosure Statement.