How to save money: 13 money saving tips
To save money is not easy, especially with the recent rising costs of living. We work hard to make ends meet, but it seems like we never have enough money to do everything we want to do. But with a little creativity and hard work, you can find plenty of ways for how to save money and cut costs without sacrificing quality of life.
In this article, we'll share some creative ideas for saving money while still being able to enjoy life. We'll cover 3 main areas on how to save money:
How to save money fast
How much should I save per month?
How to save money by creating a budget
How to save money fast
There are plenty of ways to boost your income, including working overtime and taking advantage of bonuses; but all of that is easier said than done. There are other ways to save money and we can do this by working smarter, not harder.
Start a side hustle
One of the easiest ways to earn extra cash is through a side hustle. A side hustle is simply a second job that doesn't interfere with your main career. Some examples include blogging, freelancing, crafting, tutoring, teaching English, writing, editing, graphic design, photography, and more.
There are countless side jobs out there, so finding one that fits your skills and interests is important. Once you find a side hustle that works for you, you'll be able to earn extra cash whenever you want.
Side hustles are great because they allow you to build a flexible schedule that suits your needs. Plus, you can use them to supplement your current income rather than replace it.
Sell stuff online
Selling items through sites like Amazon and Etsy can be a lucrative source of extra income. Just make sure that you research each market thoroughly before jumping into it. It's always nice to earn a bit of money on the side, and it can certainly help you to build an emergency fund for those what ifs.
Turn trash into cash
Recycling is a great way to cut down on garbage production and save money at the end of the month. Find out where recycling centres are located in your area and start collecting cans, bottles, paper, plastic, and cardboard.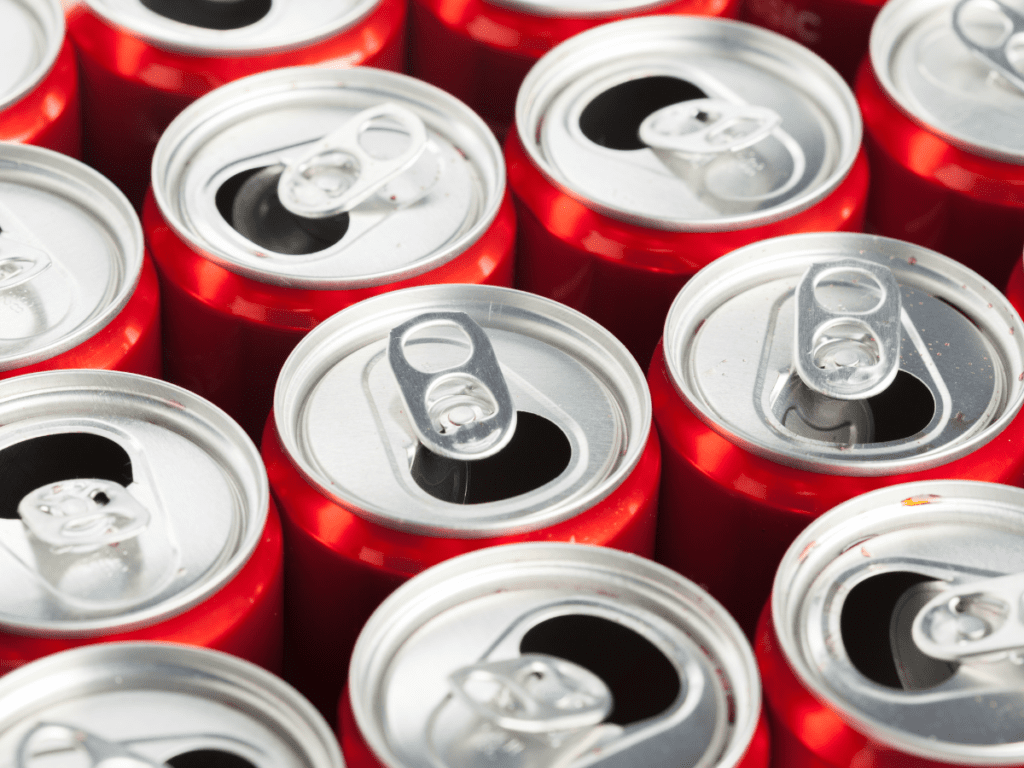 Cancel unused subscriptions
If you're not careful, you may be paying too much for streaming services. And there's no need to pay for multiple streaming subscription services when you only use one. So here's how to cancel unused subscriptions.
First, find out which streaming services you actually use. Then go through each subscription service and decide whether you still use it. If you don't use it anymore, cancel it.
Once you've cancelled all your unused subscription services, you'll have saved some cash. Once you've watched all that interests you on one subscription, cancel it and subscribe to another. Rinse and repeat.
Shop around for deals and discounts
When shopping for anything, look for coupons and discounts. Some stores offer special sales and promotions that allow customers to buy items at discounted prices. Other retailers offer coupon codes that can be used to receive discounts off purchases.
Live your life
free
from money worries
Start today with a FREE no obligation appointment
Shopping around for the best deals and taking advantage of discounts can lead to big savings. For example, when you consider the price of groceries, many grocery stores offer weekly specials that can save you a lot of money on groceries over the course of a year.
Switch to cheaper plans
Luxury items like mobile phones have become necessities; we do everything on them (you're likely reading this article on your phone). However, phone plans can be costly, especially when they direct debit from your debit cards without you noticing each month.
While ensuring you're not leaving yourself short, consider taking a look at your plan and compare it with some other cell phone plans. You may be able to get something simpler for a lot less if you're savvy enough.
Help make your dreams a reality with our savings goals calculator
Buy second-hand
Buying second-hand goods is another easy way to save money. Whether you attend garage sales or peruse through websites like Facebook Marketplace or Gumtree, not having to pay full price for anything is a sure-fire win for your budget.
Grow your own food.
Growing your own vegetables and fruits can be fun and rewarding, while also allowing you to save money on food. You can grow herbs, tomatoes, peppers, cucumbers, lettuce, and other tasty treats in containers outside.
And for the rest that you can't grow in your backyard, consider online food delivery services that supermarkets offer. Doing your grocery shopping online can sometimes be a cheaper option as it can help to keep your impulses in check.
Learn to cook
Learning to cook can help you save money on dining out or getting food delivered. Imagine the self-satisfaction you'll feel when you learn to cook dinners with the food that you grew in your very backyard.
Dining out can be a nice treat a couple of times a month, there's nothing wrong with spoiling yourself now and then. But reducing your every day spending on food can go a long way for the health of your monthly budget.
Take advantage of free events
Just because we're budgeting and keeping our monthly expenses down, that doesn't mean we can't have some fun! Free events are a great way to enjoy yourself and save extra money at the same time. Check local listings to find out if there are any community events going on near you.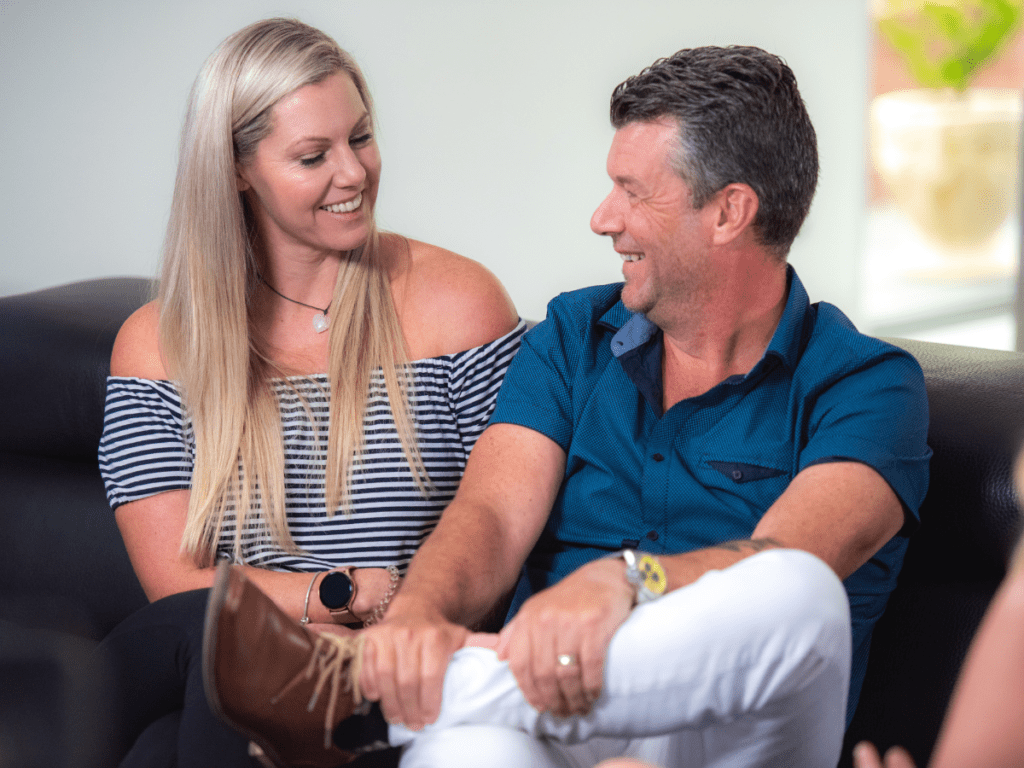 Save petrol
Saving petrol means spending less money on fuel. You can do this in several different ways. First, drive less. Second, stop wasting petrol by avoiding unnecessary trips. Third, park closer to your destination. And finally, consider riding public transportation.
Pay off debt
Debt can drain your bank account, causing you dread when you view your bank statements and preventing you from saving money. But paying off credit card debt with regular debt payments can help you achieve your savings goals faster.
Avoid impulse buys and needless spending
Impulse purchases can cost you thousands of dollars later. Before making a purchase, ask yourself if you really need it. Also, check your wallet before leaving the house. Are you carrying more cash than usual? Do you have a few loose change lying around? These could indicate that you're about to make a mistake.
How much should I save per month?
MyBudget Founder and CEO Tammy Barton mentioned that many people ask her how much they should be saving each week. And to that, she explains that it all comes down to personal circumstances and the financial goals that they've set for themselves. However, there are a few tips that she often suggests people consider:
Tammy's savings tips
First, build and save $1000 – This little pocket in a savings account is there as emergency savings, to cover those unexpected curveballs life may throw.
Next, pay off your debt – Paying off high interest/unsecured debt (e.g. credit cards, personal loans, etc.) as quickly as possible will go towards avoiding hundreds (if not thousands) of dollars in interest.
Thirdly, save 3 months of expenses – Whatever your monthly expenses total to, triple that number and keep it in a separate account savings account. This is your safety net if you were to ever lose your job, allowing you to avoid relying on credit.
Extra mortgage payments – getting that balance down (and even paying it off completely) can be financially liberating. There's little-to-no risk here and any extra money you put towards your mortgage can save you tens of thousands of dollars in interest.
Lastly, consider investing – Once you have zero debt, you can do whatever you want! You can keep building wealth and start investing or work towards any further financial goals you're wanting to achieve.
Once you've figured out where you stand, you can determine whether you need to adjust your budget to achieve your financial goals.
What's the 50-30-20 budget rule?
The 50-30-20 budget rule splits your total income into three categories:
50% to necessities: mortgage, bills, groceries, etc.
30% to wants: Social outings, extravagant purchases, etc.
20% to goals: savings (short- and long-term)
Does the 50-30-20 budget rule work?
The 50-30-20 budget rule may work in theory, but finances are rarely that straight forward. Everyone's circumstances are different and we all have different levels of cash flow and living costs.
By factoring in your regular expenses and limiting your discretionary spending, you'll begin to see your bank balance free up with additional savings as time goes on. Setting such a strict rule, such as the 50-30-20 budget rule, can feel overwhelming for your mental health, so take things one step at a time and your online savings will build itself.
Your goals will shape your savings plan
If you're serious about saving money, you need to set specific financial goals. Financial goals help you stay focused on achieving your savings goals. They keep you motivated and accountable.
When setting financial goals, consider your short-, medium-, and long-term goals. Short term goals are things like making regular debt payments, saving $1,000 this monthly savings, or buying a car. Medium term goals include saving $5,000 per year, investing $100 per month, or retiring at age 65. Long term goals include saving $50,000 over 10 years, earning $200,000 annually, or becoming financially independent.
Once you've identified your financial goals, create a savings plan to achieve them and consider the right savings accounts. This includes identifying where you spend your money, creating a budget, and tracking your progress toward reaching your goals.
The goal here isn't just to save money; it's to become financially responsible. So when you reach your financial goals in your online accounts, celebrate! And remember to reward yourself for making smart choices.
How to reach your savings goals by creating a budget
In short, a budget is a tool that allows you to stay on top of your finances and avoid costly mistakes. Budgeting helps you plan and track your finances. It lets you set goals and stay focused on achieving them.
When you create a budget, you can decide where you want to spend your money and avoid overspending. Creating a budget can also help you save money by helping you manage your finances better. This is especially true if you've had trouble managing your finances in the past. By setting goals and sticking to them, you'll be able to see exactly where your money goes each month. MyBudget has helped over 130,000 Australians with their finances, helping them to reach their budgeting goals and paying their bills on time. To learn more, you can call us on 1300 300 922 or enquire online.
Call 1300 300 922 or get started today
This article has been prepared for information purposes only, and does not constitute personal financial advice. The information has been prepared without taking into account your personal objectives, financial situation or needs. Before acting on any information in this article you should consider the appropriateness of the information having regard to your objectives, financial situation and needs.