How to achieve your new year financial goals
As we embark on another lap around the sun, here's your chance to put you and your new year financial goals lightyears ahead and transform your finances. Your financial goals for the new year have the power to create a cascade of positive effects that can transform your financial perspective for years to come.
When January comes around, a lot of people will be staring down the barrel of post-Christmas credit card debt. Others will be wondering how to pay their bills, let alone save. Many will be questioning whether there's any point setting goals when the targets keep moving.
My message is that this is not the time to give up. This is the time to double-down on your financial goals and reach even harder for your dreams. The progress you make in the next 12 months could put you a decade ahead of the pack and launch you closer than ever to the life you want.
Hungry caterpillars
Before we talk about your dreams, let's talk about your money. When your money is working properly it does three important jobs for you. Firstly, it pays for your day-to-day expenses. Secondly, it provides a safety net. Lastly, it helps you achieve your financial goals.
There's no doubt that with no real wage growth in Australia for many years, keeping up with life's basic expenses has become more challenging. In addition, the unofficial definition of "essential" has been creeping up. For example, the Foxtel we used to live without has become a "basic" service that most of us expect.
This leads us to non-essential spendingーa coffee here, a new coffee table there! According to the Australian Bureau of Statistics, the average Aussie couple with school-aged children spends more than $300 a week on non-essential costs.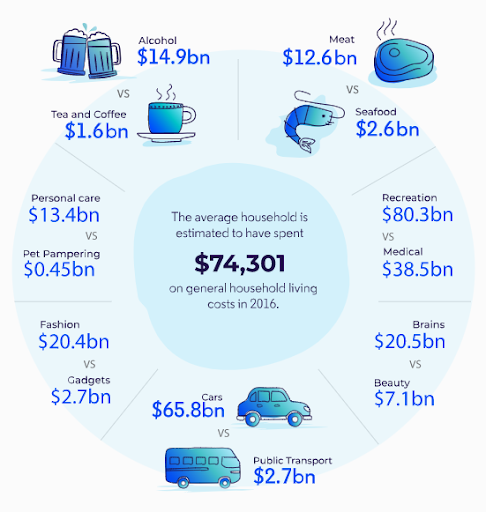 Left unchecked, these hungry caterpillars will greedily eat up more and more of your income. Safety netーchomp! Financial goalsーchomp!
Existing vs living
When there's no money left for dreaming, that's when life can slide into a game of status quo. Two steps forward, two steps back. Just getting by. Existing.
Alternatively, you might have lots of dreams. Perhaps you dream about buying a home one day, but you're waiting to pay off your credit card first or deal with other financial pressures or get a promotion job. A lot of people are in that holding pattern.
If those situations sound familiar, I want you to know that you are allowed to dream big! You don't have to wait. Go for what you want. Don't let your current situation define your future ideal life.
In the last 20+ years at MyBudget, I've seen tens of thousands of people achieve their goals faster than they thought possibleーholidays, new cars, house deposits, renovations, babies, businessesーyou name it. And many of them started their journey with four to six-figures of debt.
How did they do it? They started with a goal.
Get your new year financial goals in the growth zone
The term 'growth mindset' has become popular in recent years, but we should take a moment to get clear about what it means and how it works.
People who have a growth mindset believe that their knowledge, skills and situation can improve with effort. If they encounter a challenge, they believe they can overcome it. If they set a goal, they believe they can work towards it.
The opposite is to have a fixed mindset. A fixed mindset can sound like "I'm bad with money and always will be," "I'm not smart enough to invest," "People like me never get ahead."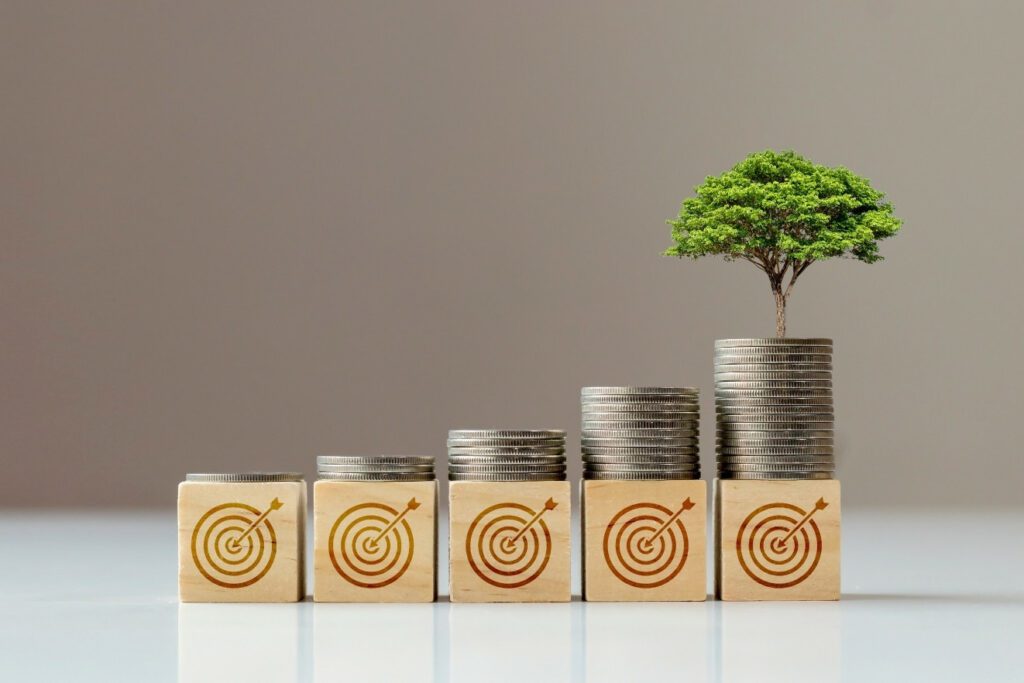 It turns out that both perspectives are true. How? Because, as Henry Ford once said, whether you think you can or think you can't, you're right! Numerous studies show that people who believe they can improve in something generally do.
'Neuroplasticity' describes your brain's ability to change. When you learn something new, try something different or break old habits, you build new synapses and rewire connections in your brain.
In other words, goal-setting doesn't just change the way you thinkーit literally changes the structure of your brain.
Start today with a
FREE no obligation appointment.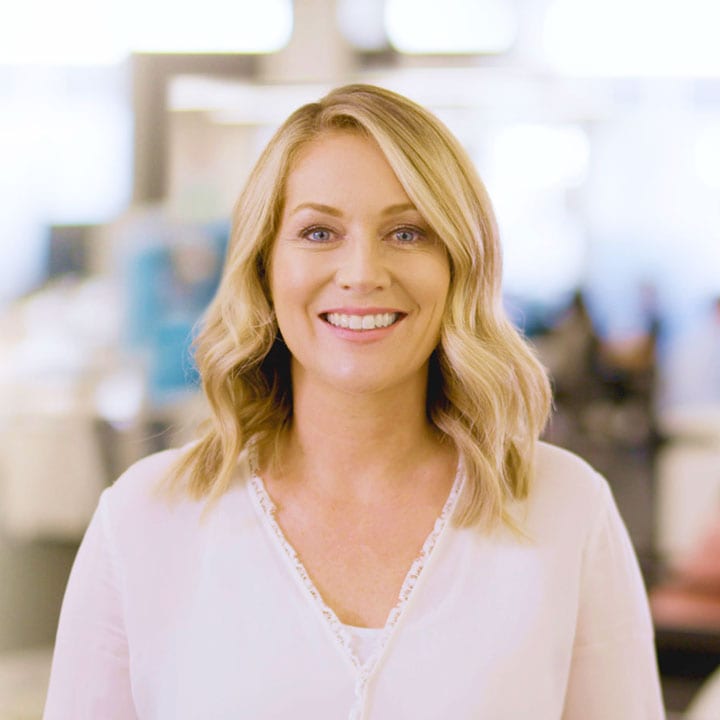 Goals filter out distractions
Here's another way goal setting changes your brain. In your brain stem there's a bundle of nerves called the reticular activating system (RAS). Think of it as your brain's attention filter. It sifts out unnecessary information so that only important stuff gets through.
Imagine, for example, you're being chased by a saber-toothed tiger. Your RAS makes sure that you are only consciously aware of information that can assist with your escape. Distracting data is filtered out.
For instance, it's your brain's RAS at work when you hear your name in a noisy room. Or why, if you're thinking about buying a certain model of car, you start seeing it everywhere.
When you set a goal, your RAS is listening. It's scanning the environment, looking for connections and resources to help you, as well as trying to avoid distractions and obstacles.
Set-and-forget habits
Where do habits fit in this picture? If you've read 'Atomic Habits' by James Clear, you will be familiar with his idea that a goal means nothing unless you are continuously moving towards it.
He says that stating a goal is not enough. You must take action. Those who take consistent, efficient and effective actions will be those who achieve their goals more often and more quickly.
Just like health and fitness goals, when it comes to financial goals, the key is to repeat good habits while eliminating bad ones. Or as James Clear puts it: make good habits easy and bad habits hard.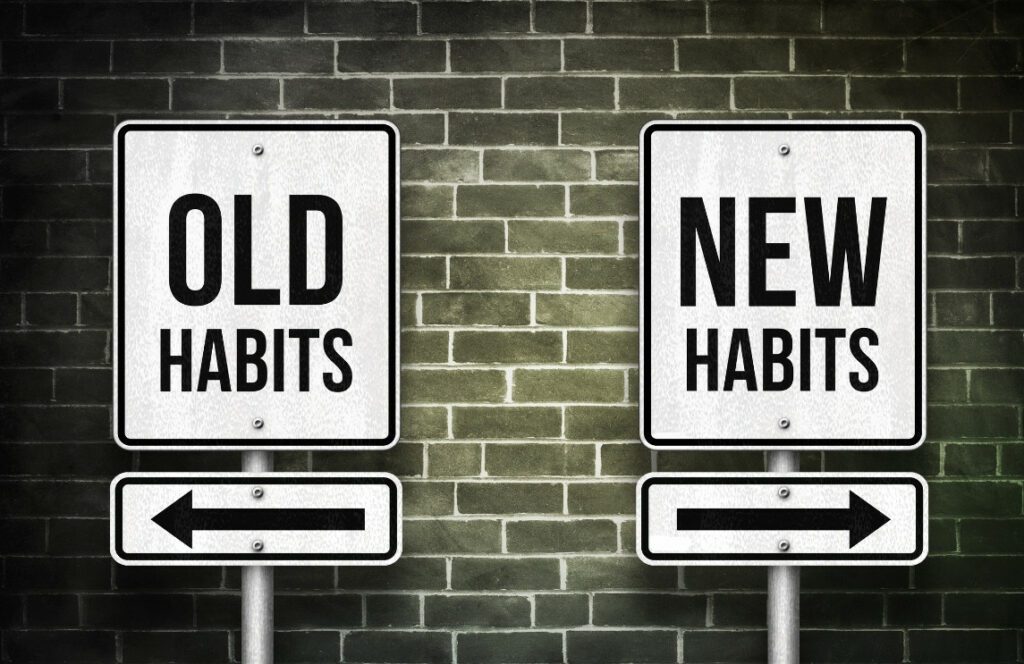 The good news is that this is easier with financial goals than it sounds. Whereas health goals require constant physical and mental effort on your part, financial goals lend themselves to automation. You can set your money management system up once and leave it running.
Want to save faster? Open a dedicated account and set up an automatic deduction. Want to pay off your credit card faster? Set up a weekly automated payment. Paying an extra $10 a week will deliver faster results than paying off $40 a month.
Goal setting + automation
Goal setting and automation combine to be the reason why MyBudget clients are so successful at achieving their financial goals.
Firstly, you get a detailed budget designed by a money expert based on your goals, as defined by you. You can see exactly what's achievable and how long it will take.
Secondly, your budgetーincluding bills, living expenses and saving streamsーis all automated. As well as making sure you have cash in your pocket and bills paid on time, it means that your financial goals are on track from day one.
Thirdly, you can see exactly how your money and financial goals are tracking. Make a change to your budget and watch your projections update instantly. This gives you total control and the right information to make strong decisions.
Over time, these good habits can develop into lifelong behavioural patterns. And this is how people start to see themselves in a new light and to accelerate towards their goals.
In fact, I've seen even the most fixed-minded people transform from "I'm bad with money" into some of the most financially fit people I know.
This is why I want you to grab the New Year with both hands! Money impacts all aspects of our life and goes a long way to our life turning out that way we'd like.
You may not have enough money to fulfill every one of your goals in 2022, but you have everything you need to begin to transform your finances. This is your chance to set your future in motionーreframe your beliefs, rewire your brain and embrace habits that make you and your dreams unstoppable.
It starts with a goal!
Call 1300 300 922 or get started today
This article has been prepared for information purposes only, and does not constitute personal financial advice. The information has been prepared without taking into account your personal objectives, financial situation or needs. Before acting on any information in this article you should consider the appropriateness of the information having regard to your objectives, financial situation and needs.
All customised budgets and consultations with money experts are subject to MyBudget's qualification criteria. We recommend that you read and consider our Product Disclosure Statement.